I wear makeup almost on a daily basis. I like how it evens out my skin tone and makes me look not-so sunburnt. I have the reverse effect of raccoon eyes meaning that I have a really white under eye area and rosy cheeks. Not to be confused with rosacea.
Shown in order, here are the products I use on my face on a daily basis. I'll get further into it below but I don't wear two foundations on my face each day, but just switch them out whenever I'm feeling it. Same goes for the under eye concealers, I don't wear them on a regular basis.
After my simplified skincare routine I apply foundation. My go-to was Laura Mercier's Moisturizing foundation until they took it off the shelves to reformulate it to a Moisture Supreme foundation which is now a thicker, greasier, heavier consistency. I have disowned that particular product but still love the brand itself. Since I have dry skin, I like to have a dewier finish rather than a matte, flat look to my face.  I'd rather look hydrated with luminous foundation than look like I haven't exfoliated and have dry flaky dandruff like skin on my face. I've been using Marcelle BB Cream as my new foundation. You can see a full on routine that I blogged about here.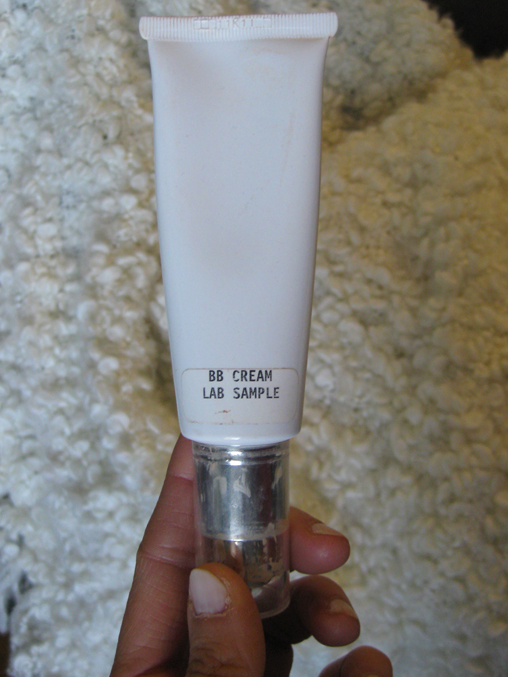 I am a huge fan of foundation and would purchase the most expensive bottle, if it worked for me. That is the only one item I will splurge on, because I think it is so worth while to me, personally. I recently bought the Bobbi Brown Luminous Foundation but I haven't used it enough to say that it is my holy grail foundation that will ultimately replace Laura Mercier's Moisturizing foundation. I'm still a little disappointed that they did discontinue my favorite foundation.
Ever since I had my weird flare up in using a certain eye cream I have been really hesitant on putting too much on my face. If I really feel the need to put under eye concealer on, I use the Bobbi Brown Corrector in the color bisque. I use the absolute smallest amount you could put on your finger. Literally a pin point and blend it in. If I have a red mark on my face from a blemish I use Laura Mercier Secret Concealer. Though I haven't used that one in ages.
The next thing that goes on my face is one of my favorites. The bronzer. Not sure how to apply it? Here is a video I filmed on how to apply bronzer. I'm not too partial on a certain bronzer but I have gone through a few boxes of Benefit Hoola, I have also tried Laura Mercier Bronzing Pressed Powder, and next to use up will be my Vasanti Brazilian Bronzer.
I've been using blush lately just because I have it and I like to use different colored blushes on my cheeks to give it a varied flushed look to my skin. Right now I'm using E.L.F Blush in the color candid coral.
I don't need to use mascara as my eyelashes are one of everyone's favorite feature of mine. People have joked about how envious they are of me for having such long lashes. I use mascara to make them more obnoxious and volumized. My day-to-day mascara is Vasanti Long Lash mascara. It's decent for every day wear since it's not too in your face. It gives your lashes a nice coat and doesn't flake and leave residue underneath your eyes at the end of the day. When I want them to look like false lashes I use my all time favorite duo which is the Makeup Forever Smokey Lash then Buxom Lash layered on top.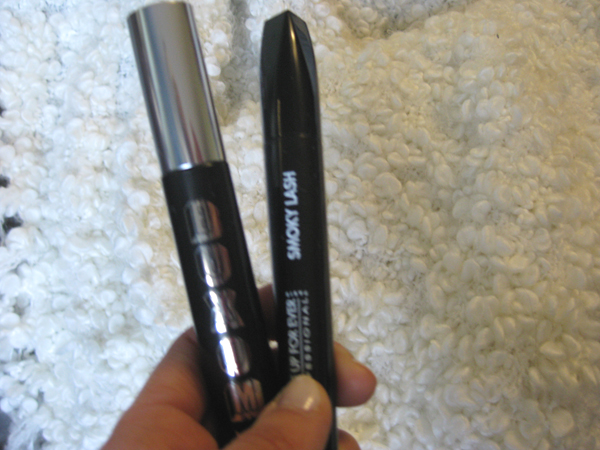 I know a ton of people are a fan of MAC Cosmetics, and I did a MAC makeup review back in 2009 of all the information still remains accurate in my opinion, so check that out too if you're interested. I don't wash my brushes daily anymore more like ever 3-4 applications.
See my skincare routine below: