You guys know how much I love my Purity by Philosophy facial cleanser, right? I've given it away on my blog, and talk about it more than a few times per month. It comes in an assortment of sizes and you can get it anywhere from The Bay, Sephora and even Shoppers Drug Mart.
I have never strayed from using it the past 12 months and I finally ran out of my large bottle. I ordered a new 24oz of it though, on the Sephora website when they had the VIB sale. Since I've ran out of the purity cleanser, I went out and bought my old school trusty Marcelle cleansing milk. It was the very first beauty product cleanser I was ever recommended and it was recommended to me by a pharmacist back home in Newfoundland who just happened to be our neighbour.
I since then have recommended it to others.
Marcelle is my second favourite cleanser, if I can classify it as that. It's backed up by the Canadian Dermatology Association. Because of CDA's mission to "offer patients, their families and the public, education on the prevention of skin cancer and other ways to maintain a lifetime of healthy skin, hair and nails", the CDA has just launched a new initiative: the Skin Health Program.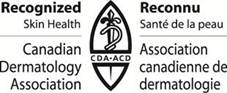 There is a common ground here, you see. Marcelle products have always been hypo-allergenic which is why it was recommended to me in the early 2000's. It's gentle on your skin, especially the eye areas and of course is perfume free. Their products don't sting your face. It's just as gentle as Purity. I hate comparing the two, but they're both pretty up there in my opinion and the only one's that I like to use on my face. I dislike using cetaphil, only for the scent— it smells too medically or something.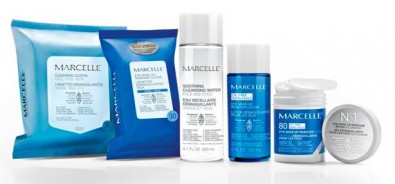 Cleansing Cloths*, Soothing Cleansing Water*, Eye Make-Up Remover Cloths, Oil-Free Eye Make-Up Remover Lotion*, Eye Make-Up Remover Pads
* = products I've tried out and used and would completely recommend. The stuff that isn't asterisk'ed are product I have not tried.
| | | | |
| --- | --- | --- | --- |
| Already available at Marcelle.com and in stores | Â  | Â  | Â  |
| Marcelle Cleansing Cloths         | $12.50   | 25 cloths |   |
| Marcelle Soothing Cleansing Water | $14.50Â Â  | 6.7 FL OZ | 200 mL |
| Marcelle Eye Make-Up Remover Cloths              | $12.50 | 30 cloths |   |
| Marcelle Oil-Free Eye Make-Up Remover Lotion | $13.50Â Â  | 5 FL OZ | 150 mL |
| Marcelle Eye Make-Up Remover Pads | $9.95Â Â Â Â  | 80 pads | Â  |
What cleansers do you use?
I use Purity by Philosophy, or Marcelle cleansing milk. Nothing else (okay sometimes make up wipes if I'm really lazy)