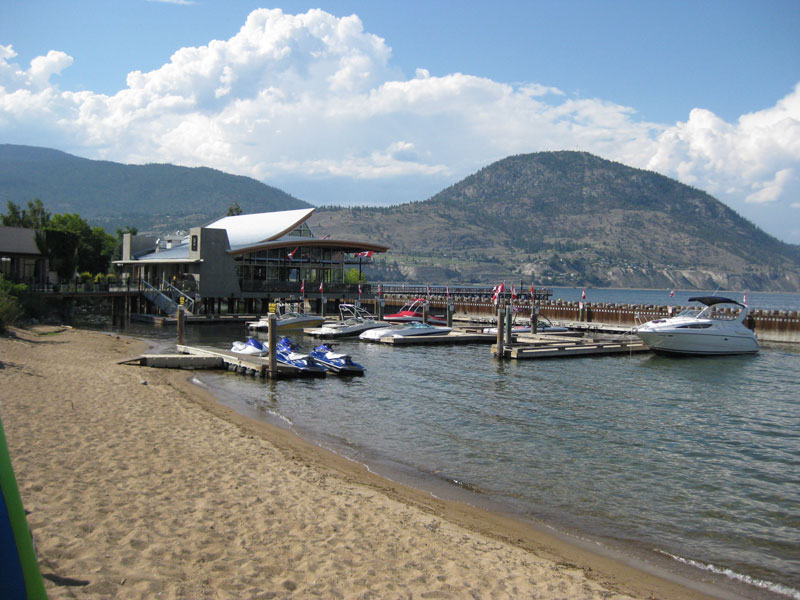 Last year the boyfriend and I went on a "vacation" together. I put it in quotes because he completed his very first Ironman Canada in British Columbia last year. So it wasn't exactly a vacation for him in the beginning. You can see the post re-caps here (1 | 2 | 3 | 4 | 5 | 6)! Yes I wrote a whole six posts about the BC and Alberta excursion from August 2009. This was our very first getaway together as we usually fly back home each year to where we are from, Newfoundland. Which isn't really an exciting one since we're actually from the place. You know?
We booked out flights again for this year, and after the Ironman Canada race we'll be flying to Edmonton. This gets me a little giddy inside, as West Edmonton Mall is notorious for its monstrous shopping mall. It has a water park inside the damn place. Even a hotel! I know I'm going to go wild if left alone for a few hours, and I already viewed the shops that I want to visit on West Edmonton Mall's website. Level 2 — Anthropologie.
Last year we ended up spending about $2,400 each on the vacation. Which included hotels, air fare, car rental, gas, food and not much shopping since we were there to see the mountains. But we paid to go up on the gondola rides in Banff, and paid to enter the parks, and all that other expensive stuff.
I know this year may end up being more expensive due to the fact we'll be flying to Edmonton (well, it was only fifty bucks with the seat sale) and I wanted to try and make things cheaper. But I don't know how to go about this.
When we were staying in the hotel when Ironman Canada was on, we stayed at a place with a kitchenette so we made our meals instead of going out most nights. But I need to save a lot of money to go on this extravagant vacation of ours coming up again towards the end of summer. So I'm wondering if you have any suggestions on how to save more dollahhhs? I guess I'll first start by saying I need to book hotels in advance to get the best bang for my buck. Right? See if there's a continental  breakfast, and when I arrive as for a free upgrade? lol. I've heard that works. Pretty safe to say that I need to do one or two "no buy months" prior to my vacation. Huh!?

Suggest away please!