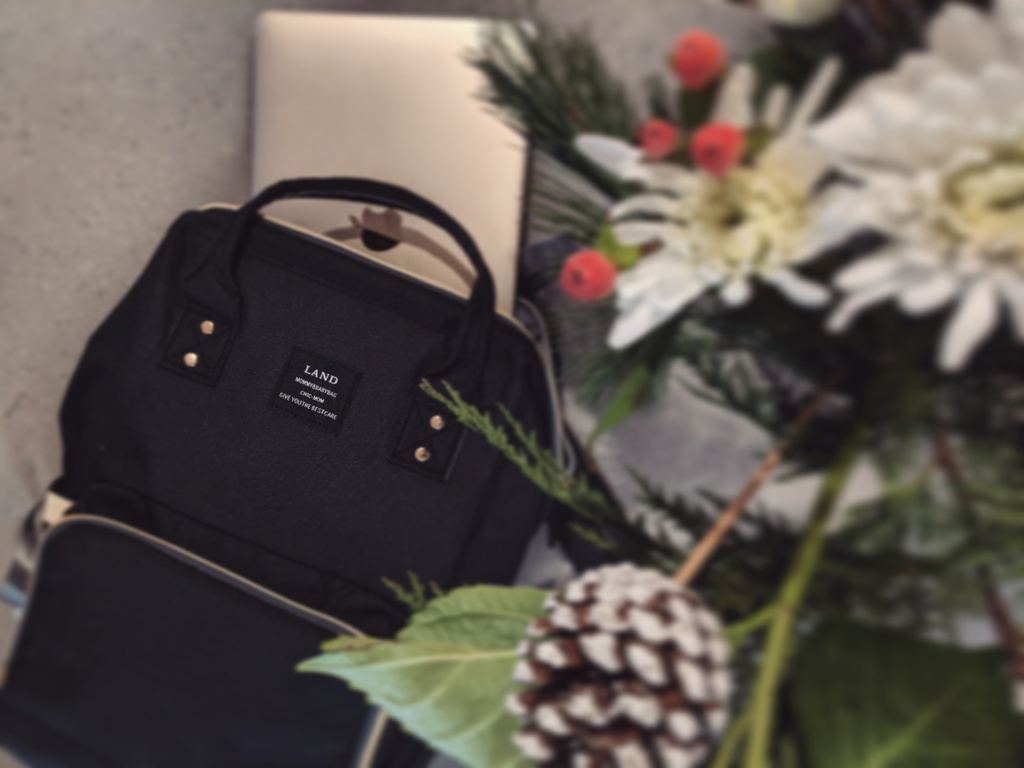 Can I really give feedback on whether or not I found the best diaper bag just yet? I'm not due until February so I clearly haven't a clue what I'll be bringing in my diaper bag. Seriously clueless at the moment and I suppose it's different for everyone. For me, I'm a pretty minimal packer — but would that make sense when baby comes? Don't they need their diaper changed 18 times a day? An exaggeration perhaps, but I suppose one really needs to be prepared rather than having too little diapers might not be the best thing. Plus most of these listed below don't have those fancy insulated pockets for bottles (or whatever else goes in those) nor changing pads to lay out. You can get that after the fact, right? Help!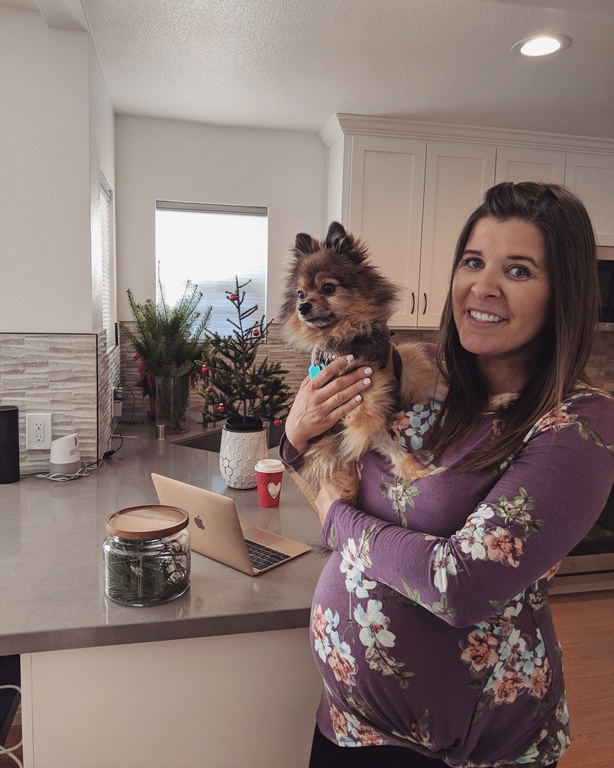 Either way, I've come to the conclusion after carting our pup Alfie around in airports (I mean, he's kinda like a kid, right? I meaaaann… he needs similar attention!) that I'd rather have a backpack for a diaper bag, than anything slung over my shoulder, ready to drop when I reach down to pick the baby (or Alfie! Lol) up. Ya know?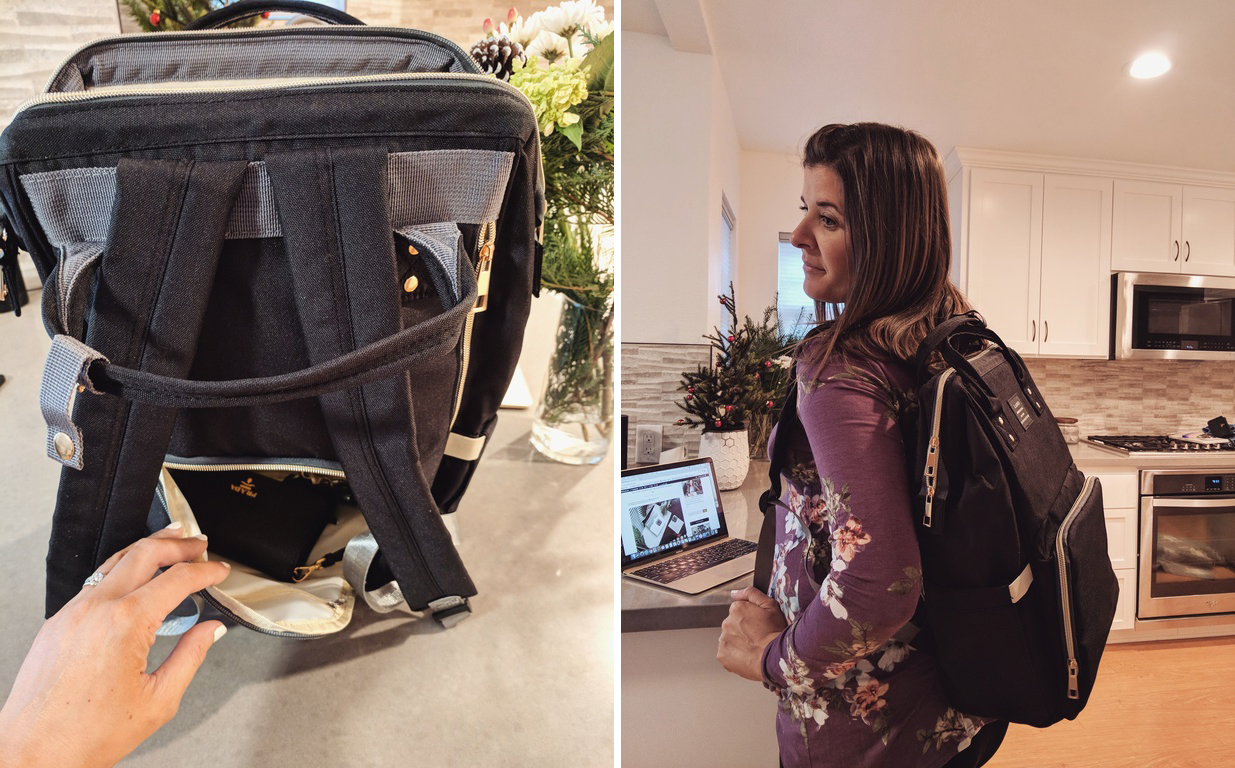 There's definitely a whole slew of cute backpacks going around, especially at the affordable shops like Target, and even Asos. I've been on the hunt for some unisex diaper backpacks for a while, mainly because I know my husband will be carting it around too and I don't want it to be too feminine for him.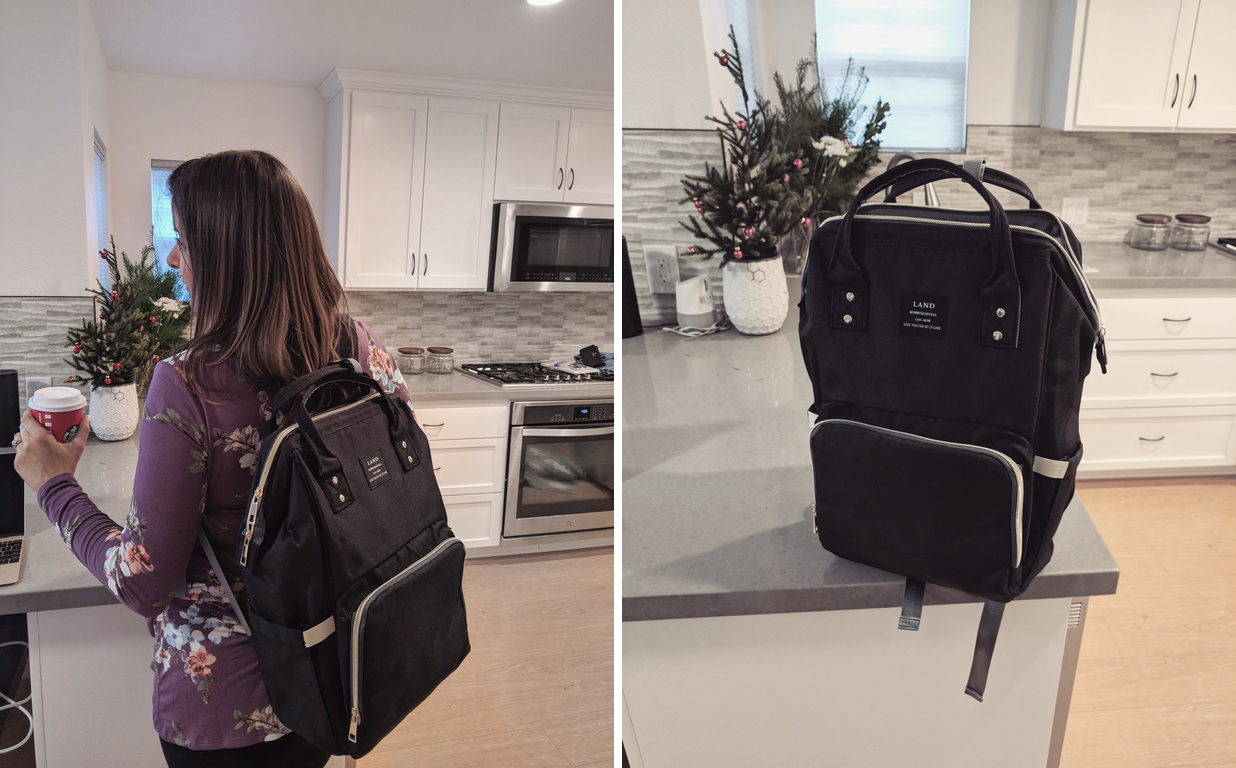 I bought this one on eBay for under $20. It arrived a month or so ago and I'm super pleased with it. It's silly how expensive some of these diaper bags get, especially considering the one's I want: backpack style. I want my hands free. Not some bag I sling over my shoulder…why are those popular? Who knows. Maybe I'll change my mind once kiddo arrives. I'm a bargain hunter, and I hope this one holds up well. It seems quite sturdy, and a nice size.
Plus, it goes with everything right? Including my outfit today?
Wearing:
PinkBlush Purple Floral Knot Maternity Shirt ($31)
H&M Mama Super Skinny Maternity Jeans ($35)
Black Velvet Shoes ($14)
Diaper Bag (I paid $16.25 but it's now $28? Y tho.)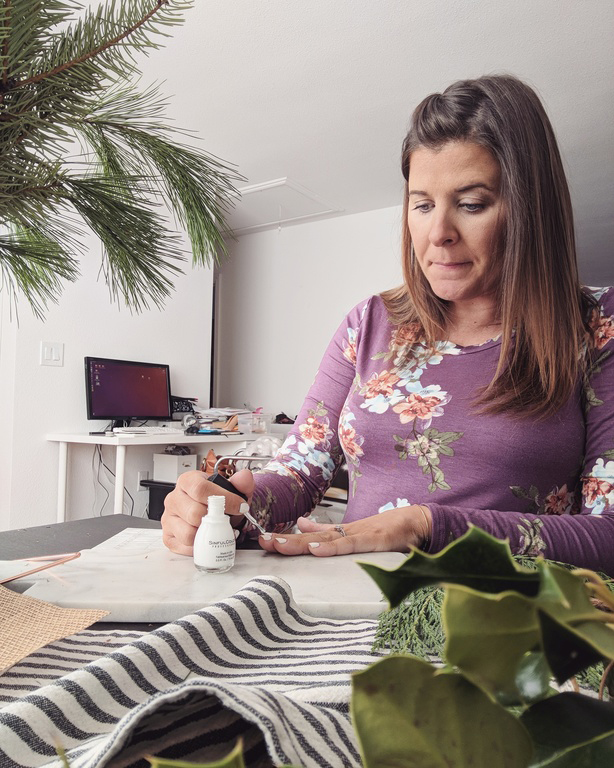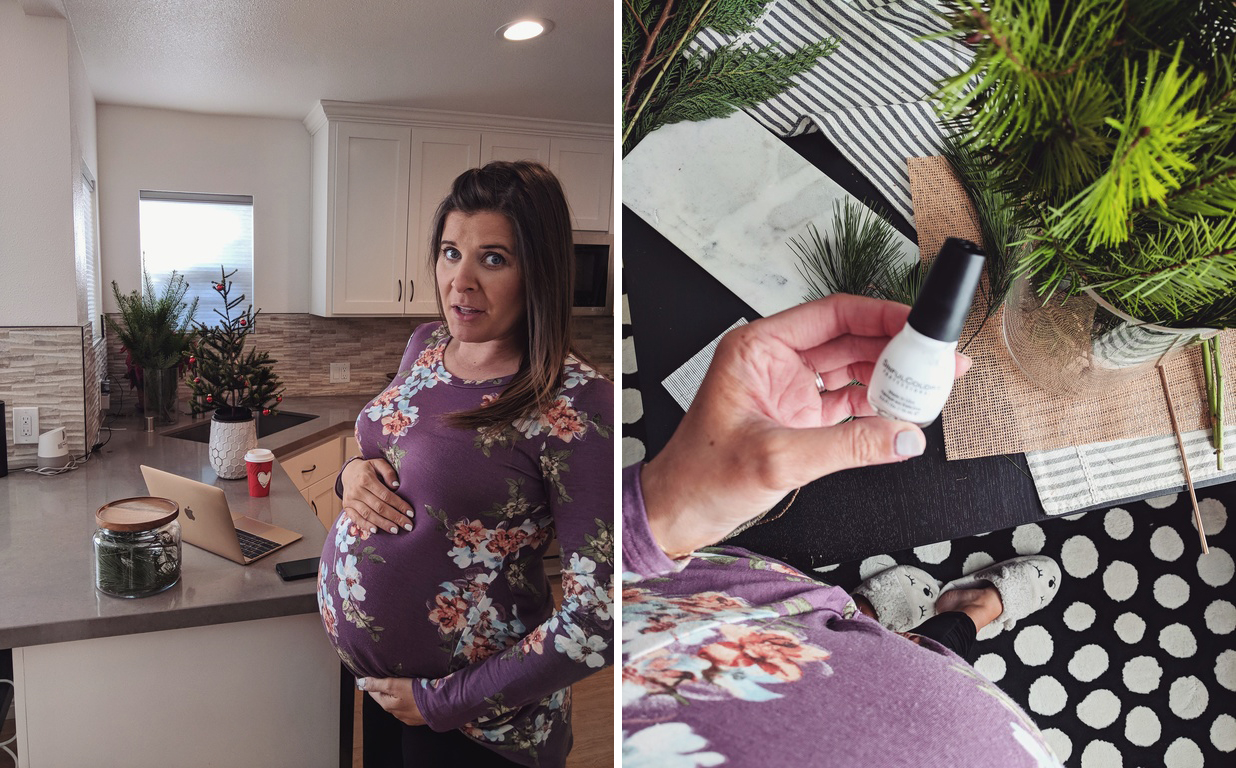 30 weeks now. I feel like I'm carrying a soccer ball – lol at the look on my face. Also? This Sinful Colours nail polish is $2 and it's the only white nail polish I use, unless I'm getting shellac done.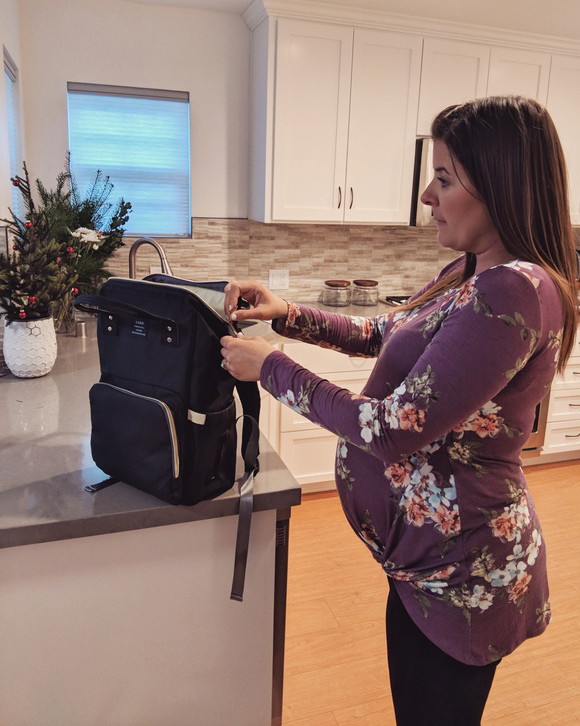 This is a cute floral maternity top I've been eyeing up for a few weeks on Shop Pink Blush, but I have to admit – it's quite sheer and is made of a thinner material than most of my items from Pink Blush. So keep that in mind if you plan on ordering!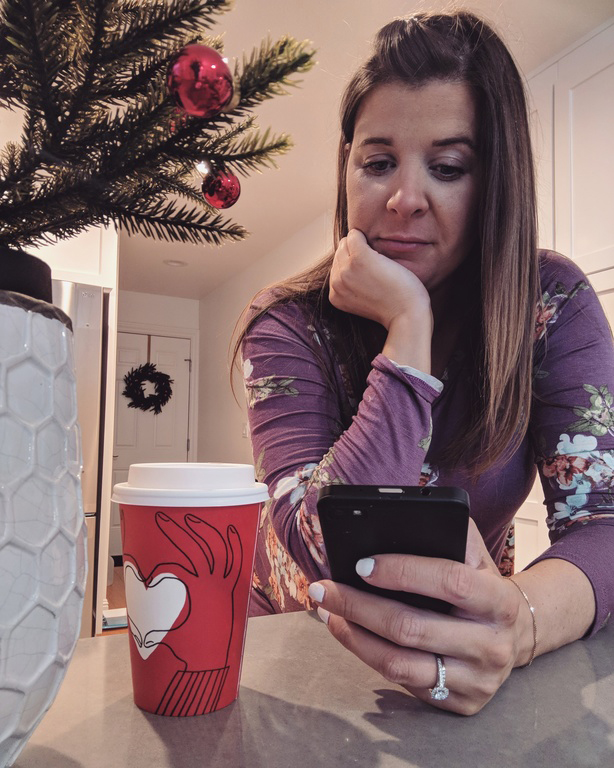 Disclaimer: Huge thanks to my pal Megan for hooking me up with PinkBlush to be an ambassador with them too! As a PinkBlush Ambassador I get a point for each piece of clothing to review. Each time I post = 1 point. I did not receive monetary compensation for posting about the brand.