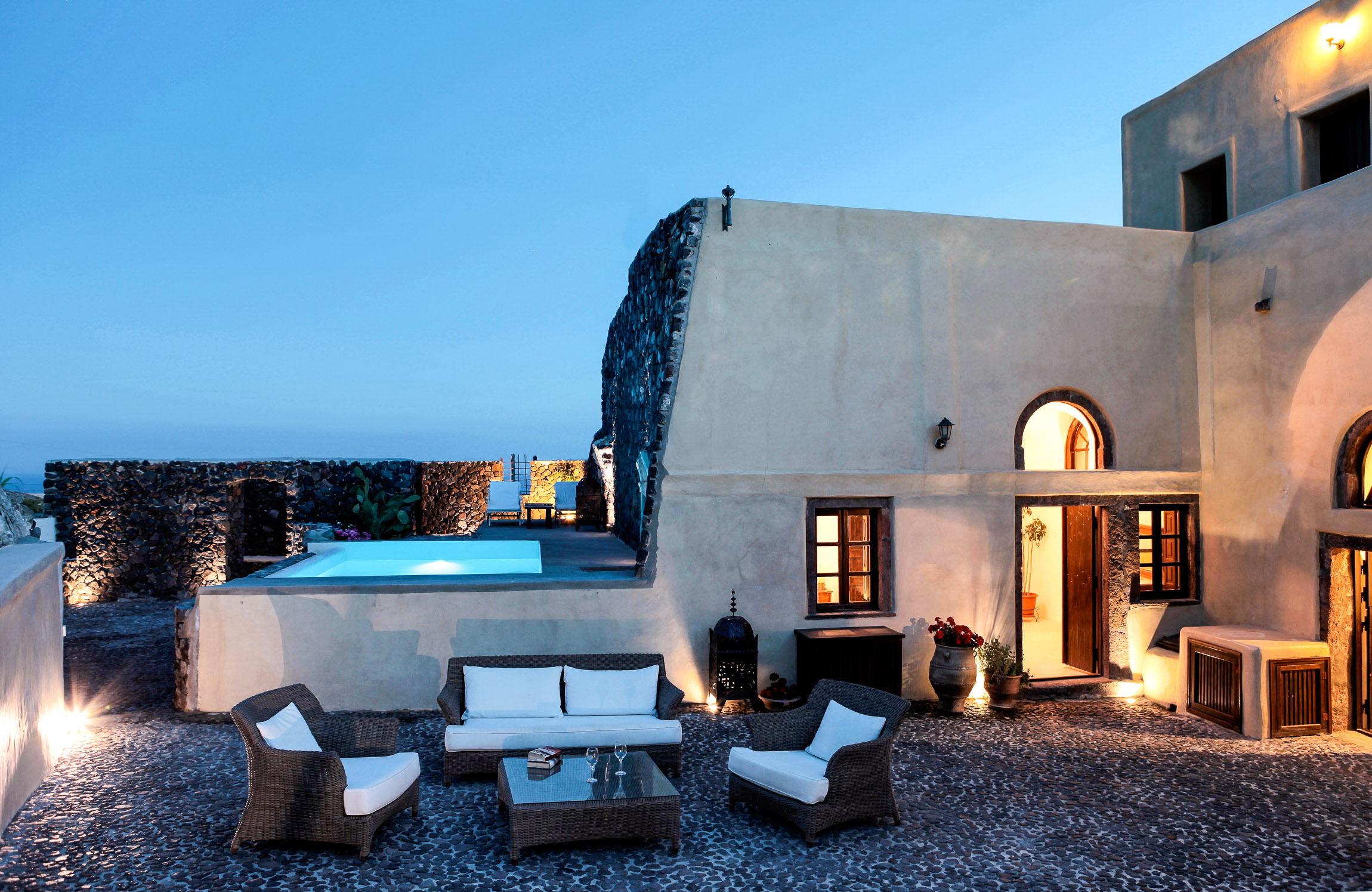 How is it that I know of two different couples heading to Greece in the new year!? They'll be getting a fair share of sunshine, warm breezes and copious amounts of tasty tasty wine. Needless to say, 2018 is going to be so different for us this year — ideally I wanted to sorta have a 'babymoon' as they call it, with a trip somewhere with just my husband and I. My pick would have to be New York City since I've always wanted to go there during the Christmas holidays, but it's cuttin'er close there now. NYC is so dreamy, and I cannot wait to go there some time, during the most magical time of the year.
We're not going home for Christmas this year, and I think I mentioned this already but it's pretty obvious why not — between being late in my pregnancy and along with Alfie's illness we're hunkerin' down here to spend Christmas together in California, and you know what? It's okay! I'm going to make this Christmas a different, and such a special one. It'll be our last Christmas as a family of 3.
But let's go back to me being envious of those heading to the gorgeous places Greece has to offer. There's this one YouTuber I watch (who is actually also Canadian like myself). Her family is from Greece and she herself heads down there almost every year to visit her extended family. Lucky for me, I live vicariously through her and she vlogs the homes for rent in Greece – neat places to stay. So many incredible views and places to adventure around.
Can you tell I'm daydreaming of Christmas, but also those sunny hot retreats? I'm onto shopping for Stocking Stuffers now for the three of us (duh, Alfie included!), and I'm having a ton of fun with it. Hopefully the husband doesn't read my blog (he does on occasion). On that note, I better not say what I'm getting for him, hey? One year I surprised him with a trip to one of the coldest places in Canada, a trip to Quebec City that February. It was pretty miserable on my part since I wore every single item of clothing I brought with me to try and stay warm. However, it was absolutely gorgeous at the same time.
Maybe the next trip I surprise him with will be somewhere extravagant and sunny instead. I mean, we do live in California and it's pretty much sunny 355 days of the year, but you know what I mean. A retreat somewhere, somewhere luxurious. But this time, we'll have a baby in tow. It's been a long time since my husband and I had been on a vacation anywhere. Trips home don't necessarily count since it's all so familiar and you gotta squeeze in all that time for the people you haven't seen in x amount of months/years.
What I pack on a week long vacation (on a carry-on):
always always bring a swim suit
2 tee's
1 long sleeved tee
1 pair of shorts
1 cardigan for when it cools down
Nice jeans (to wear to restaurants or touring around
1 pair of black pants/skirt to wear to fancier places
1 blazer (I love my new velvet one that I purchased recently online!)
Sunnies +, high SPF sunscreen + and SPF lip balm
2 pairs of shoes: walking shoes, and fancier shoes (could be heels or sandals!)
cross body purse or clutch (I don't like to be laden down – only one comes with me!)
hand cream (always need it)
toiletries + makeup + dry shampoo + hair ties + bobby pins
Laundry detergent (travel packets) and also a stain remover (because I'm prone to getting everything spilled on myself)
Socks for walking around the place we're staying (because I'm somewhat of a germaphobe)
When  I travel, I have the itch to "act like a local". You know what I mean? Not really hitting up a ton of tourists spots (though I do have to say I enjoy them as well). But strolling around the non-touristy areas, going to the local coffee shops like I do here in California. Skip the starbucks and visit an authentic one from Greece. Eat and drink local just like the people who live there. I promise it'll be fun, and if you don't speak a lick of the language of where you're visiting, sure that's half the fun isn't it? Be a bit adventurous and visit restaurants and if you're really having troubles I'm sure Google Translate will help ya out a bit. But, I'm sure the other way you'll try things you've never tried before, especially with the staff surprising you with the drinks/food.
Greece is one of those places where I feel like as soon as you step off the long haul airplane, somehow, for some reason, all your troubles and worries seem to disappear and it becomes incredibly romantic. Especially having a supper in one of the many inviting outdoor spaces with the ocean views contrasting against those iconic white washed stone buildings and homes. Imagine having a feed of local food, unlimited wine and cheese all night long, just watching a sunset in Santorini, Greece. Ugh so perfectly classy! An ideal setting, with a glorious warm breeze, am I right?
Have you been to Greece? If so, where, and tell me all about it!
If you haven't been to Greece, where would you go on a luxury retreat? Let me know!