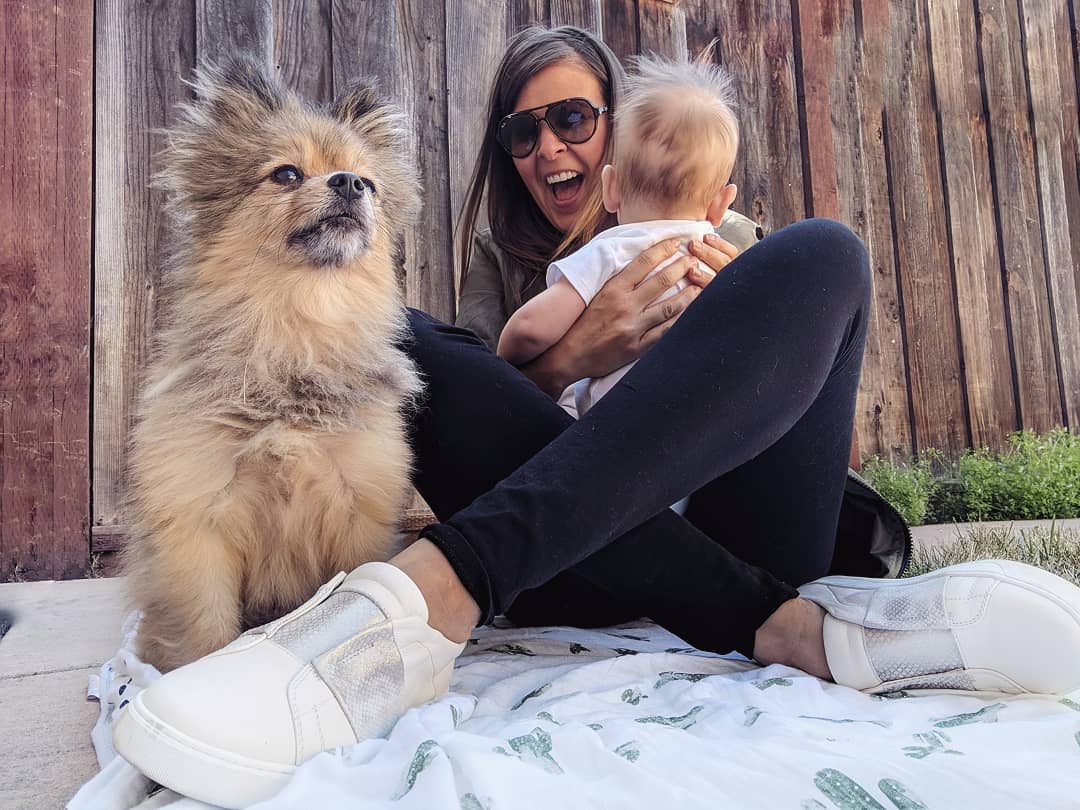 Kicking off the week with a 5am wake-up call. Ohhh boy! This little one decided to somehow coax me out of bed at even before the crack of dawn this morning. Luckily he knows that all it takes to be forgiven of such an early rise, is to give me a grin. Now he's down for his first nap of the day, and I'm about to take one too. But because of the timing I ended up missing out on my first Momma and Baby yoga class – guess it's a bit of a silver lining though because I was hesitant on dropping $20 on it. Flippin' silicon valley prices! Not great for a penny pincher like myself .
So what does the start of your week look like? Mondays I try to stay home to get the house in order, which means steam cleaning the floors, some laundry and figuring out meals for the week. I'll get started on that the once.
By the way, how proud does Alfie look right here guarding us?