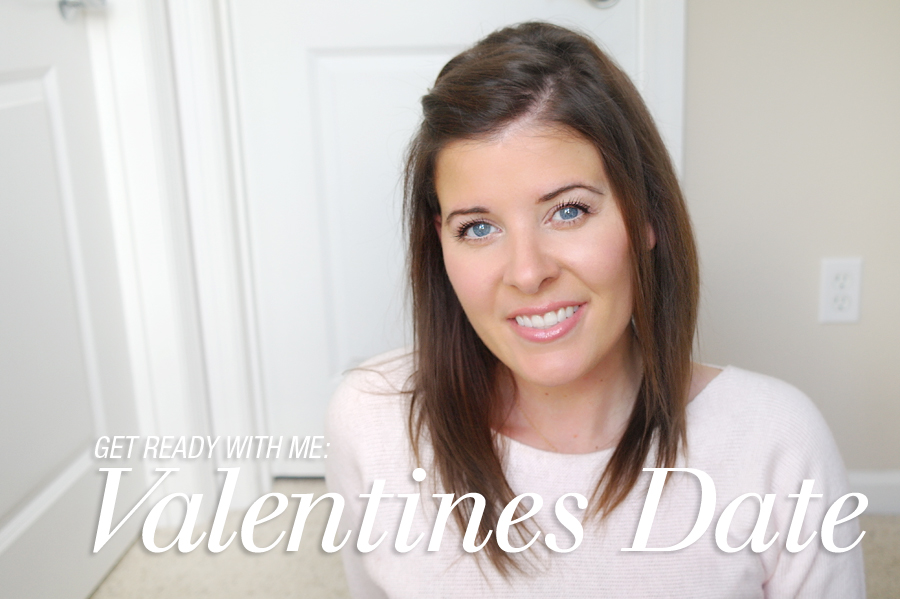 The second Beauty Talk Tuesday is a 'get ready with me' for Valentines Day post using a few of my favourite beauty products, along with some new ones that I am currently trying out. Whether you're staying in with the girls, or going out on a date night, this Valentines Day look is for the woman that prefers subtle makeup. Mainly because I do not know how to do a smokey eye, and I prefer to look more natural than done up. Step by step, I will guide you on how to create this look, using products from philosophy, Dior, bareMinerals and a few others.
Let me know if you like the styling of the photos, and I'll continue to take them this way. Lets jump into the makeup: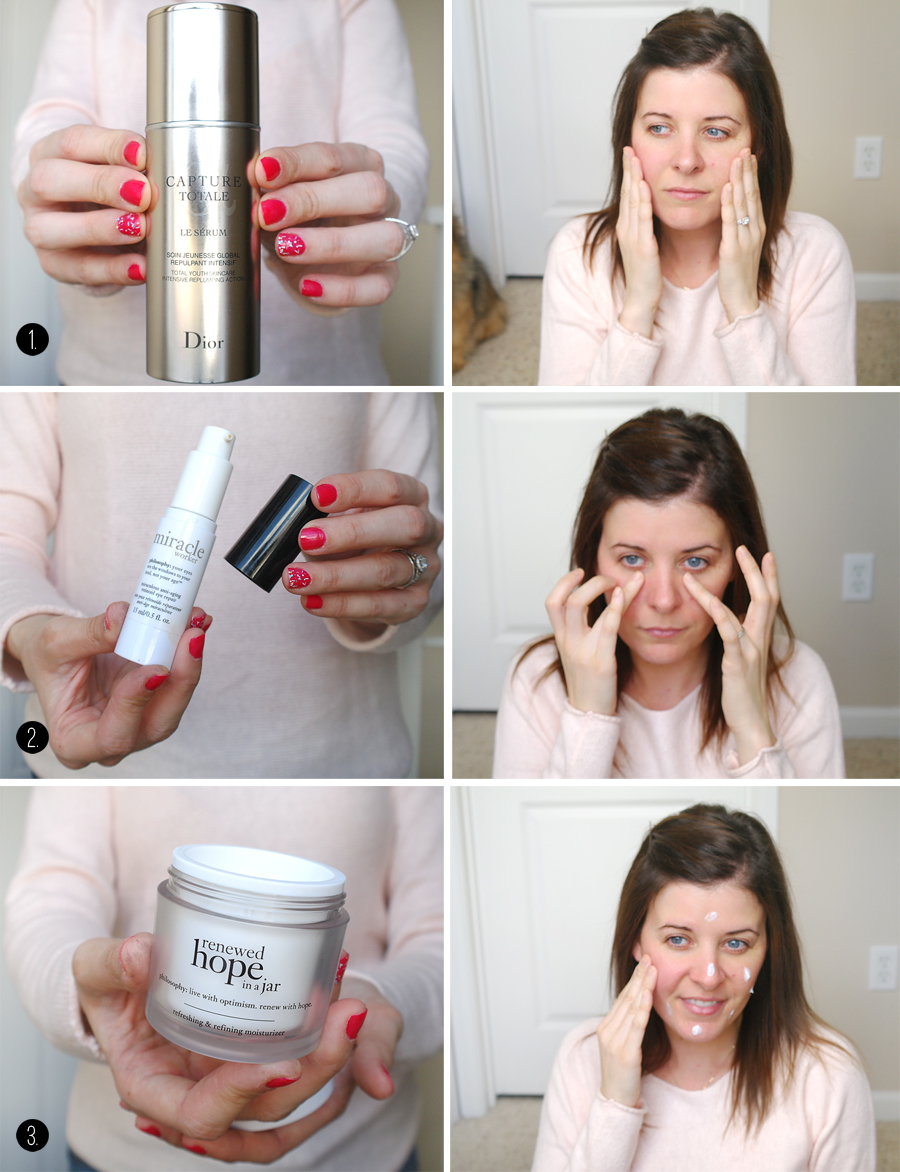 1. Dior Capture Totale Le Sérum: My skin is dehydrated so I apply a serum before any other products to lock in moisture.
2. philosophy miracle worker eye cream: A thicker silicone type eye cream, perfect for making the concealer glide on. Using my ring fingers I apply using a dabbing motion, not wiping in order to protect the delicate under eye area.
3. philosophy renewed hope in a jar: I am testing out this new formulation of hope in a jar. It has a lighter consistency than the regular version, it's excellent for normal skin, but I still prefer the original.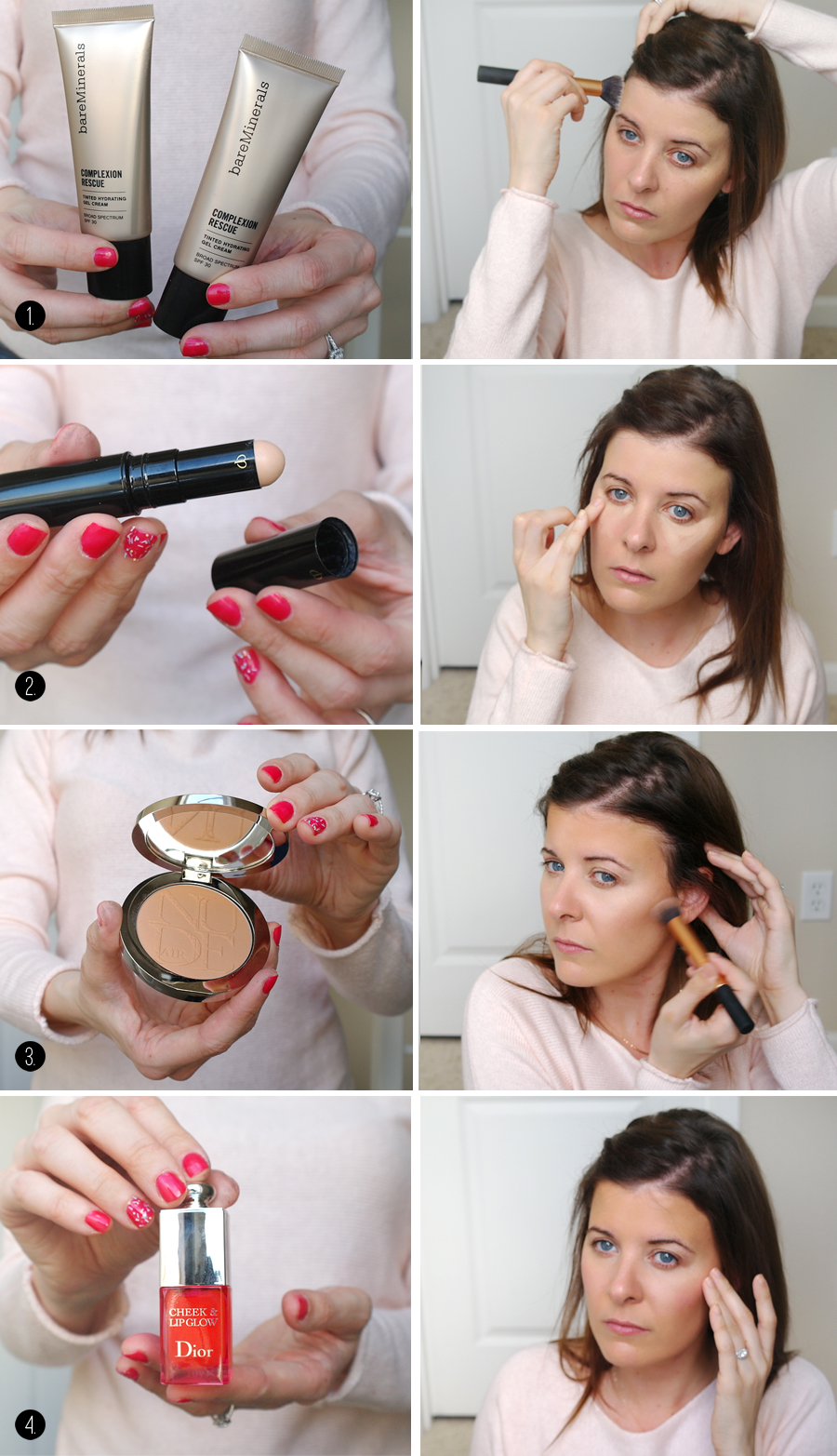 1. bareMinerals Complexion Rescue (shades Ginger + Natural): This tinted hydrating gel cream is a brand new product out by bareMinerals. It provides a light to medium coverage, and I prefer mixing the two colours together to achieve a shade that matches my skin perfectly.
2. Cle de Peau concealer (in Beige): Applying concealer in a triangle under the eye immediately brightens the area up. Again, using a tapping motion with the ring finger not only protects the eye area, but keeps the product where you applied it, so it doesn't smear your foundation.
3. Diorskin Nude Air Tan Powder: Bronzer is my favourite way to make my skin look like its been sun-kissed. I apply the colour to my forehead, temples, under the cheekbones, under the jaw line and on my nose then blend out any harsh lines with my foundation brush.
4. Dior Cheek & Lipglow: I thought this was a silly product when I first received it to review. But once applied, it creates a natural flush to the cheeks. I have been reaching for this on a daily basis over my cream blushes.
1. Anastasia Brow Wiz in Caramel: This is an oldie but a goodie. I have dense brows as it is, but I like to reach for this when I am feeling a bit daring. I am not used to filling in my eyebrows, but I like to keep them manicured looking.
2. bareMinerals Lasting Line in Classic Cream: Using this flesh coloured eye pencil, I line my waterline to make my eyes appear wide awake and fresh faced.
3. Dior Backstage Eye Prime in 002: This product is well loved. An eye primer prevents your eye shadows from creasing, mutes out any veins or lines on your eyelid, and allows eye shadow to apply in its true colour.
4. Dior Kingdom Of Colours in House Of Pinks: Using each colour I created an everyday soft pink look with this neutral eye shadow palette.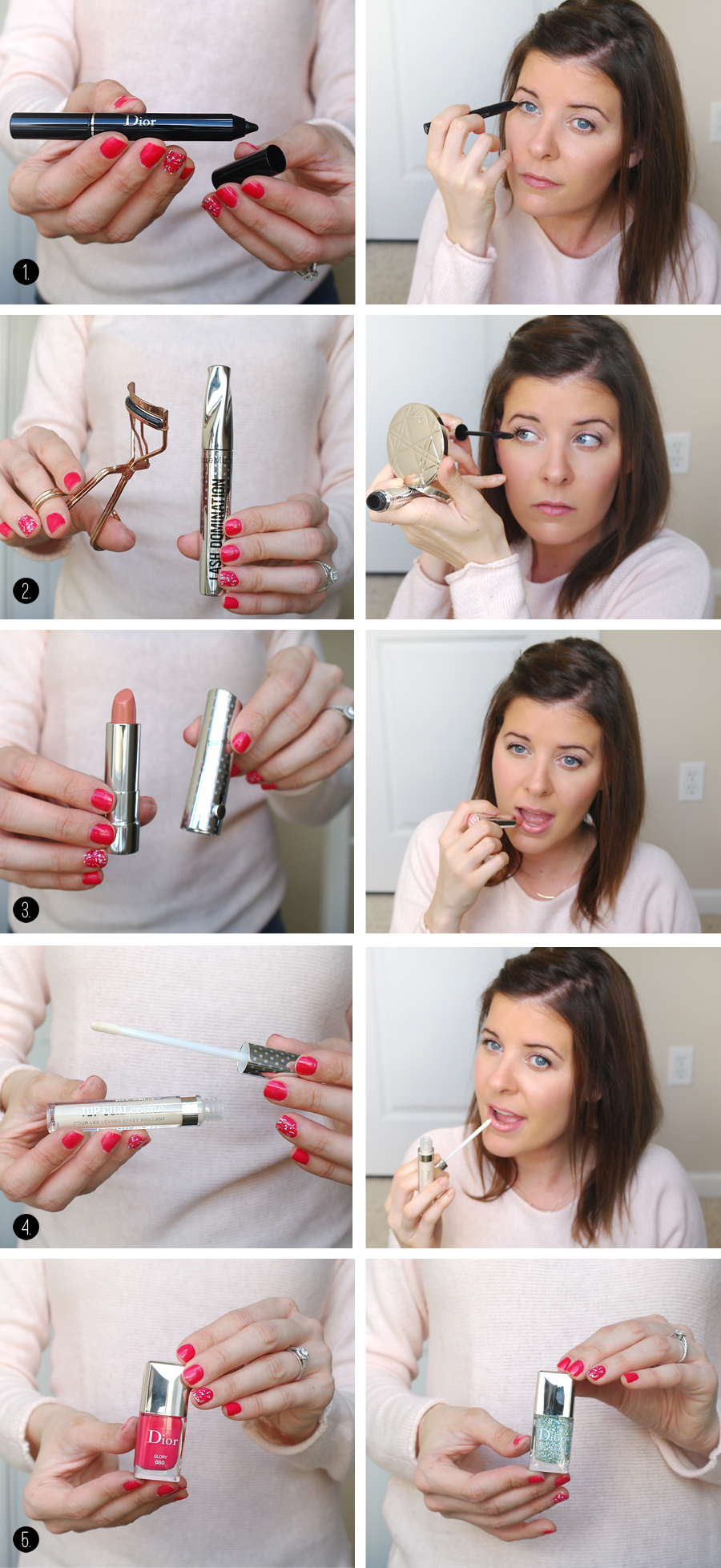 1. Diorshow Kohl in black: A thin line of eyeliner is an excellent way to accentuate your eyelashes, and make them look fuller.
2. Tweezerman eye lash curler + bareMinerals Lash Domination mascara: You cannot finish a makeup tutorial and not make your lashes stand out. Lash Domination is a lengthening mascara with a plastic wand, so I didn't see too much volumizing.
3. bareMinerals Marvelous Moxie lipstick in Dream Big: I think I have found my favourite nude lipstick. I felt confident wearing this all day long, and found myself applying it as soon as I noticed it wearing off.
4. bareMinerals Cream Glaze Lip Topcoat: A clear gloss to add some more attention to the lips. This lip gloss was a bit smelly, so I would use my Buxom or other bareMinerals gloss next time.
5. Dior Vernis in Glory and Top Coat in Blossoming:Â Painting my nails pink for Valentines day! I used only one coat of Glory, that's how amazing the Dior formulation is. Then for an accent nail I used the playful confetti-like colour.
The final look!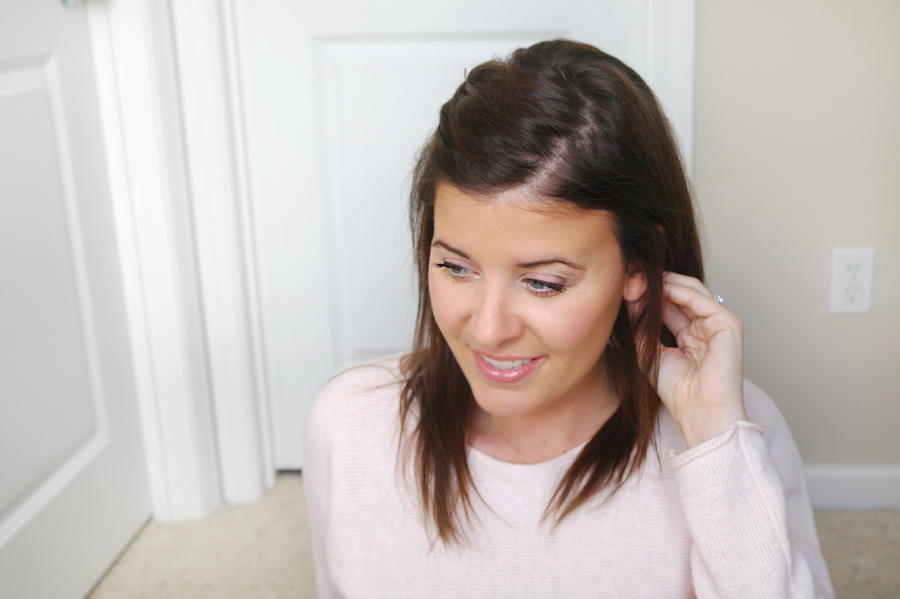 Disclaimer: Dior & bareMinerals products were sent for review. I never receive paid compensation for a blog post. Opinions are my own.