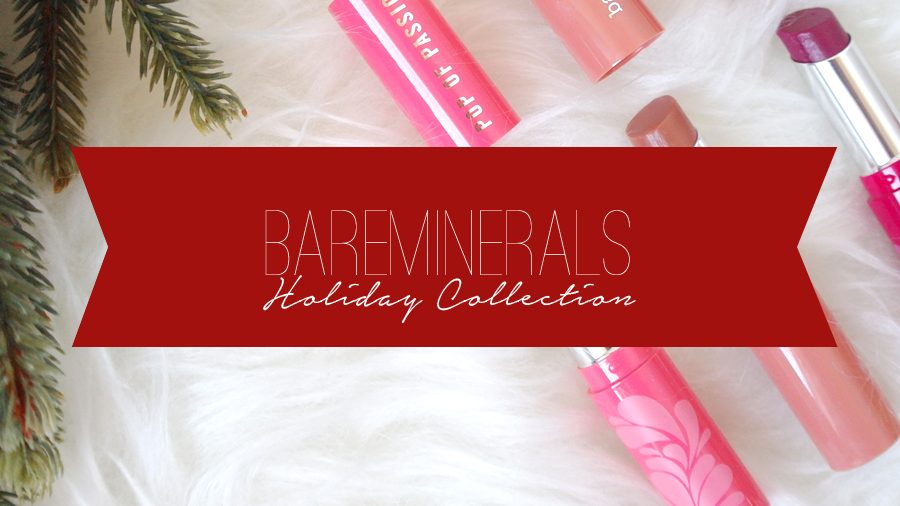 bareMinerals Holiday Collection is something I know my sister-in-law would jump all over. In fact, when she was visiting us here in California last month — we both went on the hunt for a perfect lavender eyeshadow for her. Low and behold, the ever so popular MAC store didn't have it; and guess who freaking did? You got that darn tootin' right: bareMinerals! So cheers to them for creating gorgeous soft pastel shades (along with other fun colours too, duh) during the fall months so people like my SIL can buy them! Hooya.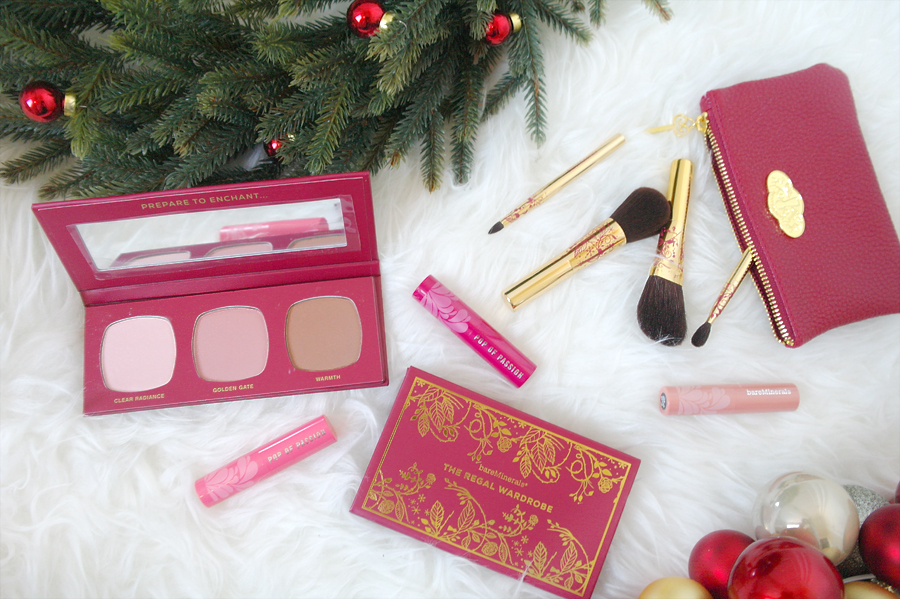 Wait. I was going somewhere with this. The bareMinerals Holiday collection. Let's get into it. I'm kinda digging my holiday photos, it's fine to toot your own horn once in a while, am I right? I'm even seeing some people mimic it on insta. Am I a trend setter? Where's that laughing-crying face emoji when you need it? I'm being sarcastic you guys.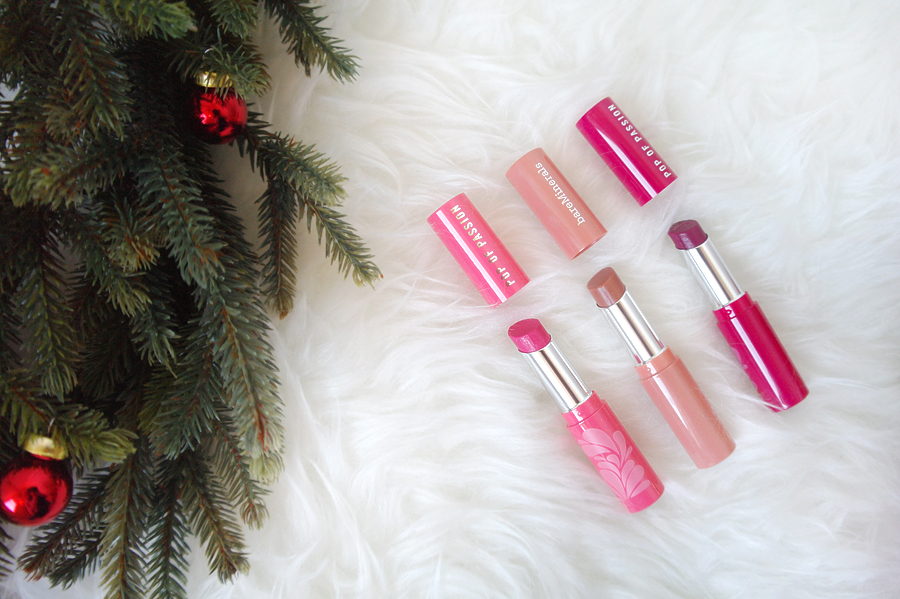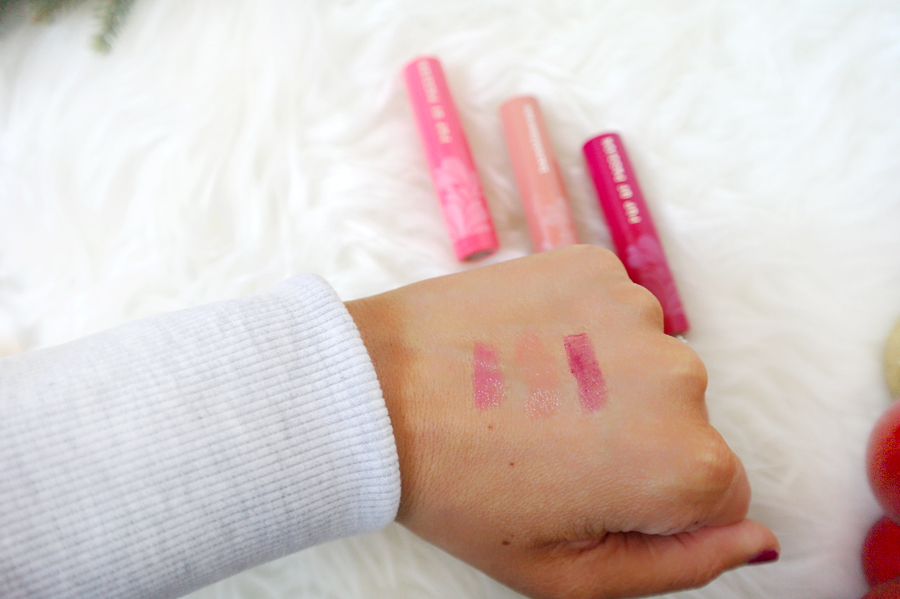 Precious Gems. Pop of passion lip oil-balm trio
I say the best time of year to shop for makeup is during the Christmas/Holiday season. You get an excellent deal, and hey you can even split them up for gifts for your friends. And well, if you like the products that much – you can just simply keep them for yourself. You can see from the swatches on my hand of the Precious Gems that they're a light wash of colour, with a hint of tint. Super moisturizing, and pop it in your pocket to reapply on the go without a mirror.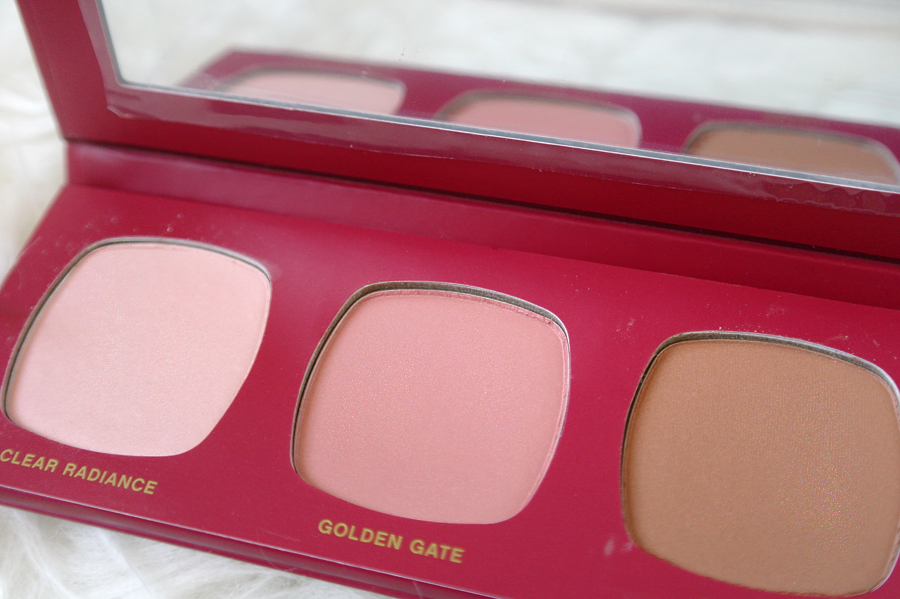 The Royal Court
Can we say YAAAAASSS to this trio? I've been waiting for a nice blush/bronzer duo I would actually use and carry around with me. I think I love it even more because it has Golden Gate named as a blush colour. The pigment in this trio is unreal, like a lot of bareMinerals product, you don't need a lot. I love the sleekness of this palette, it'll fit into my small (although snugly) cosmetic pouch.
Love how bareMinerals products don't have pretentious names. I recall going into a fancy skincare + makeup store in San Francisco, talking with one of the managers and he corrected me on how I mispronounced the name of the store. I mean, I don't phonetically pronounce things often. Guess it's my newfie twang coming out, mispronouncing things. Or, that could just be me in general. Why am I bringing humour to this blog post? Perhaps becaus I don't want to just describe a product how it is, but bring a bit of personality to it. Make it more interesting for you to read? Who knows. The next post could be completely different and opposite.
The Regal Wardrobe.
Look at all those easy to wear neutrals for your eyes and face. This is the type of present you can give to any woman, especially if they're just starting out with makeup. It has everything! Kinda reminds me of a wardrobe I'd love to have in a mansion. An armoire full of clothing, but instead. Full of bareMinerals treats and goodies. Some brands really know their packaging. bareMinerals is one of them. Either that, or it's their Graphic Designer. Anyone need to hire one? Aka me? I can do cool things too. Not to mention their product. I've been using bareMinerals off and on for the past 10 years when I first got into makeup. I'd love to see them create some more cream blushes, cause I'm all about that.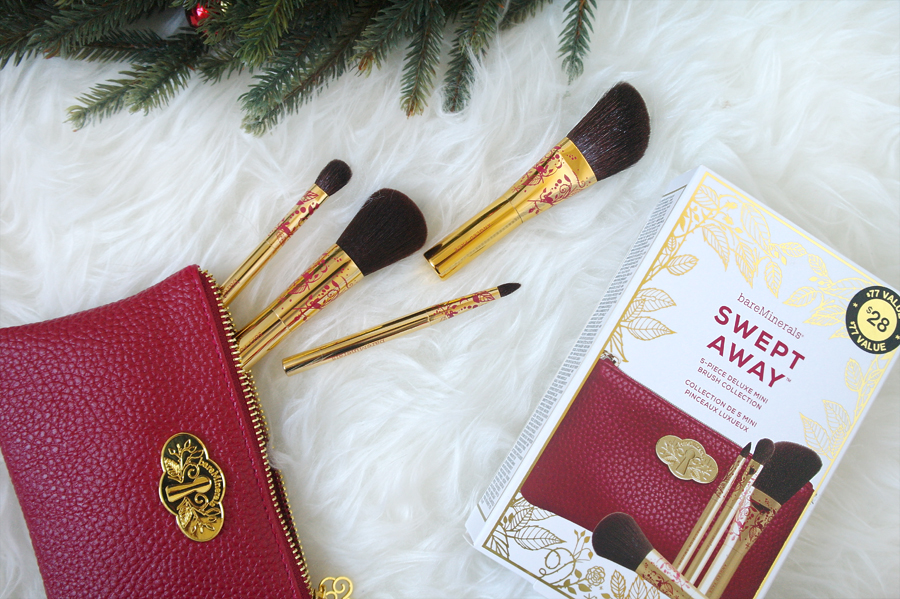 Swept Away
This is a wonderful little travel set of brushes. And best yet? They DON'T shed. I like pretending I'm a bit of a minimalist when I have these on my bathroom vanity, pretending I don't have all these extra brushes under the sink. Voila. That's all you need. In fact,I personally wouldn't even use all of these because I tend to double-dip in multiple products with one brush. Is that a no-no? I do it anyway. Seems to be fine, as long as you wash your brush afterwards. I do know how to layer correctly. Foundation, Bronzer then apply blush with the same brush. See? Pretty good.
I have no doubt in my mind, my SIL would love this entire collection. Shauna, c'mon down again girlfran…. why did I say that? I never say "girlfran…". That's all I have friends. Hopefully you enjoyed the bareMinerals holiday collection (probably all limited edition too. So if you wnat to pick it up, you'll have to go sooner than later. Clearly).