I like wearing makeup that doesn't take me any more than ten minutes from start to finish. I always look for easy-to-blend foundations that give me a bit of coverage yet allows my skin to breathe, better yet, looks glowy too!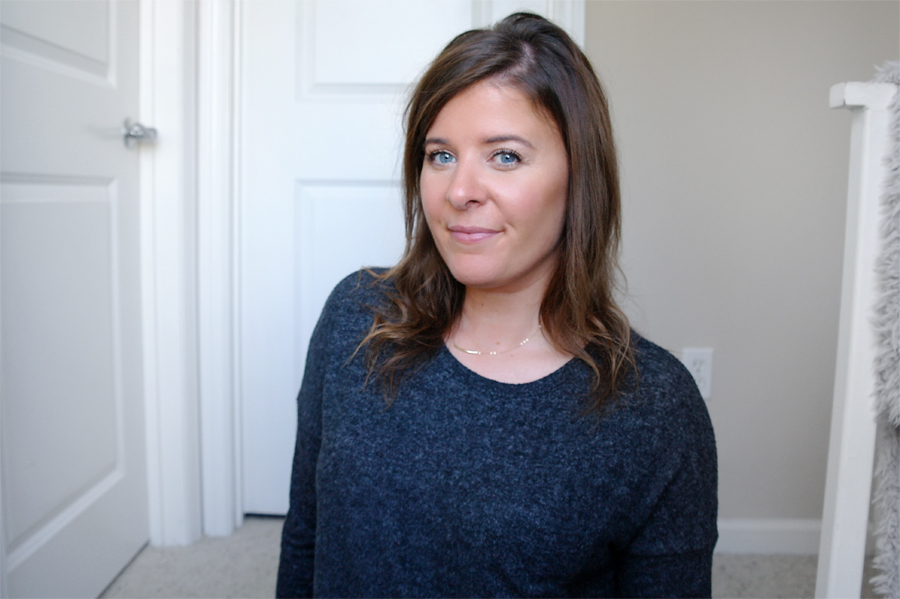 I'm slowly accumulating a handful of favourite foundations, and Burberry Fresh Glow is already up there. Thus, I wanted to highlight this foundation I used on a particular day last week considering it's the perfect satin finish, providing me with a healthy looking complexion. It has a medium coverage to it, and lasts me the entire day. Do note, I never like to touch up my foundations at all during the day.
Face|
Burberry Fresh Glow in Honey
Cle de Peau concealer in beige
Chanel Les Beige No. 50
Rituals Cosmetics blush in Peach Glow
Hourglass ambient lighting powder dim light
Dior All-In-Brow 3D Backstage Pros in Blonde
Eyes|
Too Faced Sweet Peach palette
Tweezerman eyelash curler
Joe Fresh mascara
Lips|
Dior Addict lipstick in Nude Fever
If you've been following me on Snapchat you'll know I received a PR package from Burberry not too long ago. I mentioned my love for the (new-to-me) Burberry Fresh Glow Foundation in my September Favourites video, and I thought I'd feature a look of the day using it on the blog to show you how it looks on me.
You know I get fancy when I break out the eyeshadow palettes. I wanted to capture a few up close shots of my eyes since it's rare I wear any colour on them at all. The Too Faced Peach Palette (it's coming back for Christmas you guys!) is what I'll now reach for if I want any bit of neutral shadows on my eyelids.
Are you guys into these sort of blog posts for makeup looks? Or would you rather a step-by-step one like this?