I participated in an Influencer Program on behalf of Mom Central for Dove. I received a product sample to facilitate my review and a promotional item to thank me for participating.
Yup, that's right you guys — I'm about to talk about my armpits on the blog today! Get ready for it. If you dislike getting rid of your underarm hair, please note this is my opinion. I feel much more comfortable,  and I prefer to have hairless, soft and moisturized underarms, especially when wearing sleeveless tops or tanks.
Now that we're getting closer to summer, and those tank tops making reappearances I've decided to discuss grooming again. Ah, wonderful visual.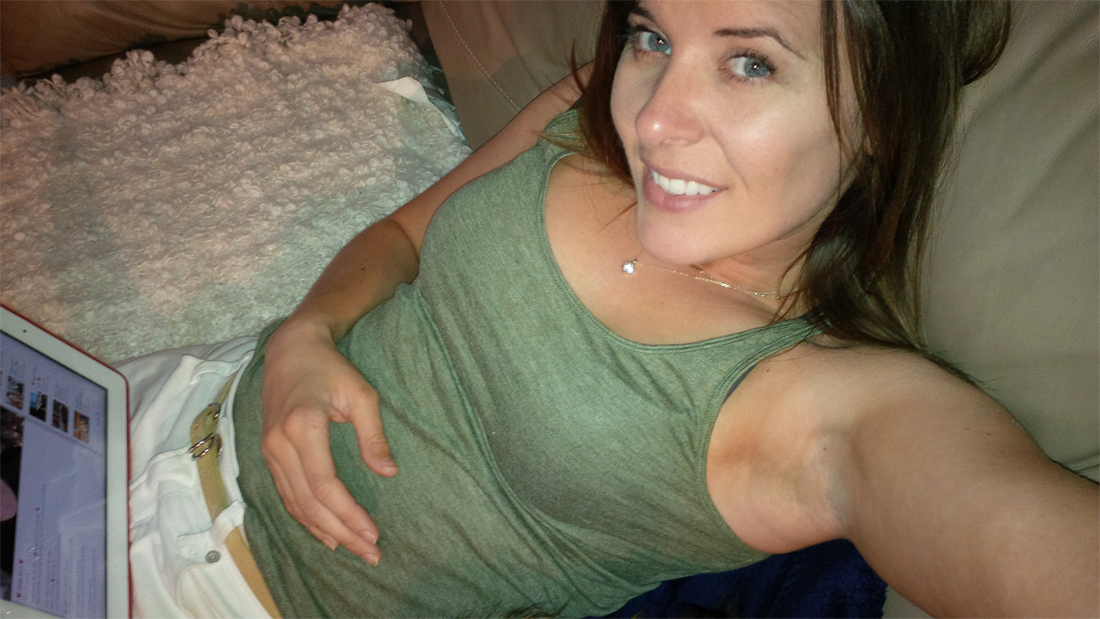 If you're a long time reader, you know I asked a company if I could review one of their epilators last November. A razor has touched my underarms probably three or four times since then, out of pure laziness and sometimes a little fear. It still hurts to use one of those things, but it's my preferred method that I reserve only for the underarms. I can't bare to try it anywhere else.
Epilators helps prevent razor burn, bumps, and the unsightly 5 o'clock shadow that some people get when they shave. I find it best to use more frequently than not. Don't wait for your hair to grow out. Just do it every couple of days, because if you let those suckers grow, it's going to hurt yanking them out with the device.
Quick and easy tips to get your underarms summer ready
Exfoliate your underarms with a gentle body scrub, or exfoliating mitt
Epilate those underarms
Follow up with tend skin to prevent ingrown hairs
Towel dry, and apply your favourite anti-perspirant/deodorant
Not done here, talking about my underarms, and how I take care of them. I've been using Dove go fresh deodorant for as long as I can remember, primarily because I love the cucumber scent, and keeps me dry. But last time, I mixed things up and bought the peach one. It didn't mix with my body chemistry well, and by the end of the night I felt like I had to apply more to de-stink.
Because I was selected to participate in an influencer program with Mom Central, I was sent two full sized Dove Advanced Care products, which I hadn't tried. I was interested to see how it would work in comparison to the Go Fresh line.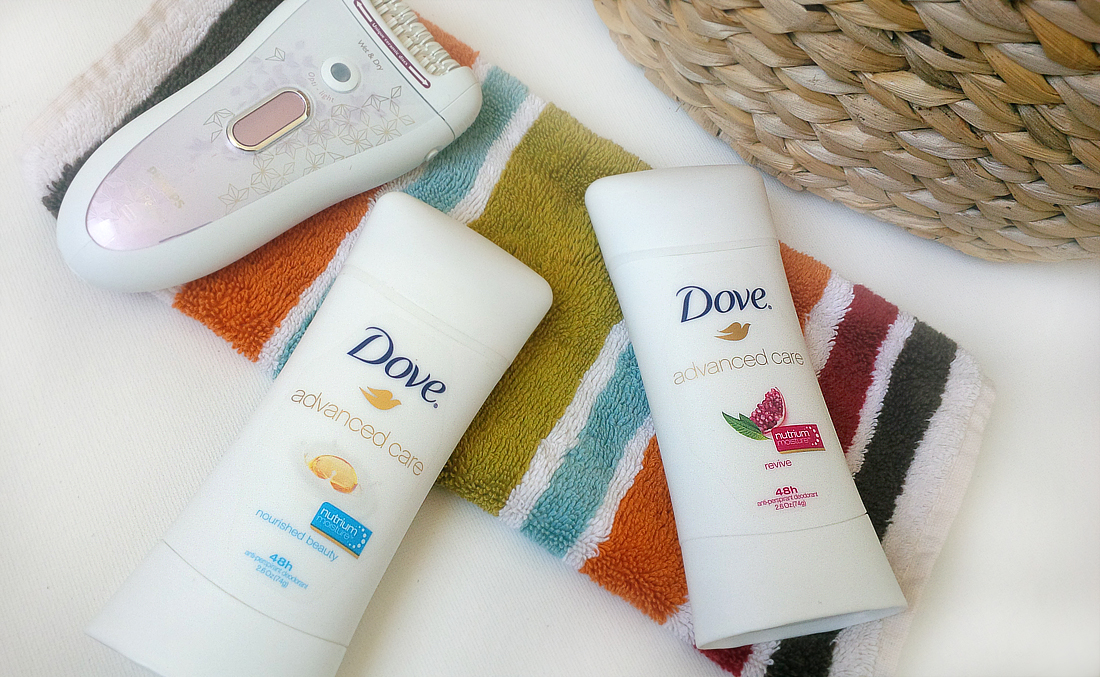 Revive is a fragrance of pomegranate and lemon verbena. While nourished beauty is described as having a floral powdery fragrance with notes of jasmine and rose. The latter, is my favourite.
Do you go through as many steps as I do for your underarm regimen, to keep them soft, and smooth?
Have you ever used Dove products?
What about an epilator?