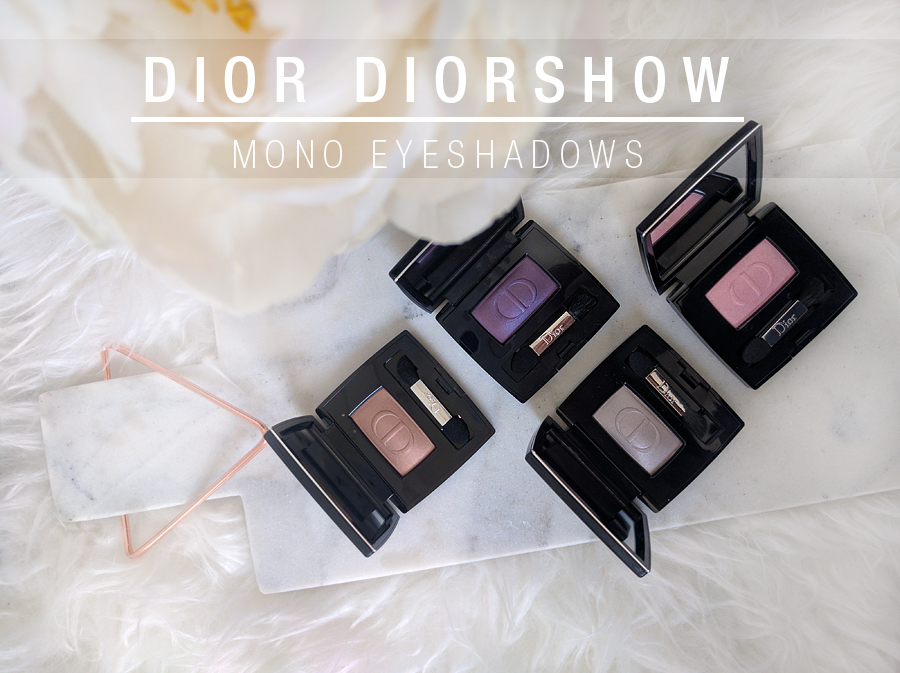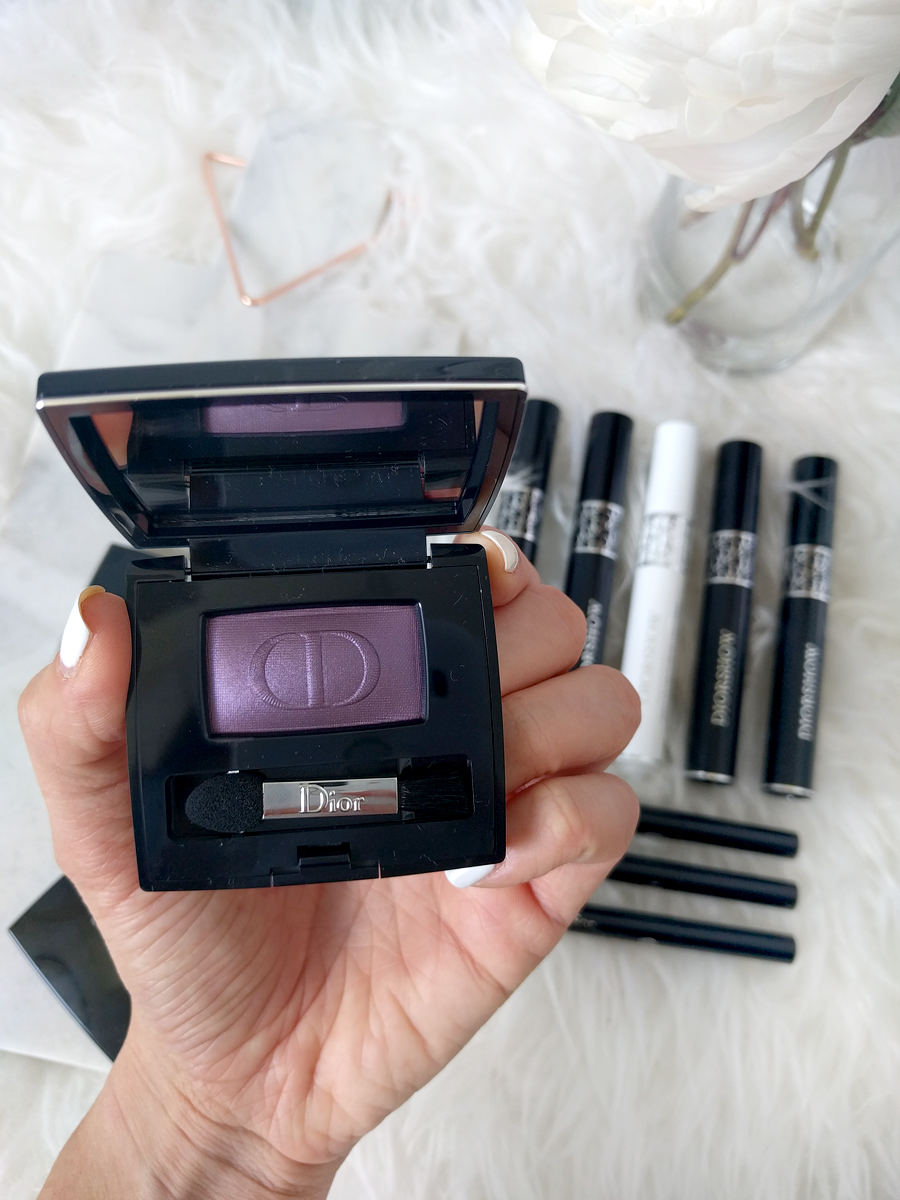 I'm not sure I've ever seen a dior mono eyeshadow before (not to be mistaken with the Dior Fusion Mono shadows that are like a velvety mousse texture, almost like a cream but they are a powder in a circle-shaped glass jar).
While a lot of people aren't a huge fan of the brushes that come with these compacts, I always seem to reach for them. I suppose it's all due to the fact my eyeshadow brush selection isn't the greatest, so I tend to gravitate towards the spongey ones in the compacts. The Dior Mono eyeshadows each come with one, but on one side it's a sponge, the other a mini brush (which I've yet to use the brush side).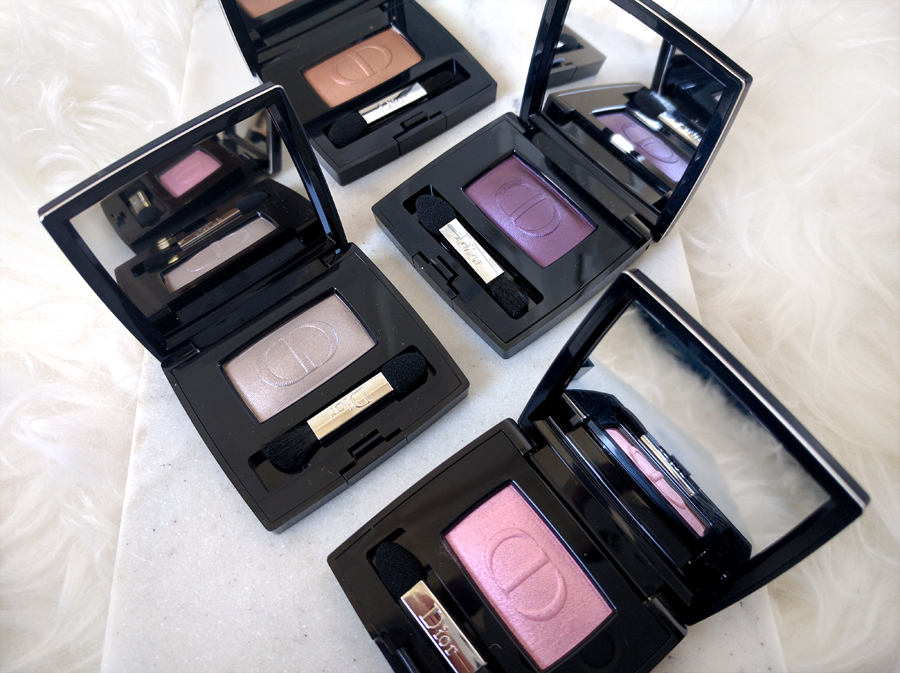 Above left to right swatches: 826 Backstage, 994 Power, 573 Mineral, 554 Minimalism
I used all of the colours (!!!) on the lids to create a semi-natural look. I'm actually surprised how well it turned out given the colours I swatched above.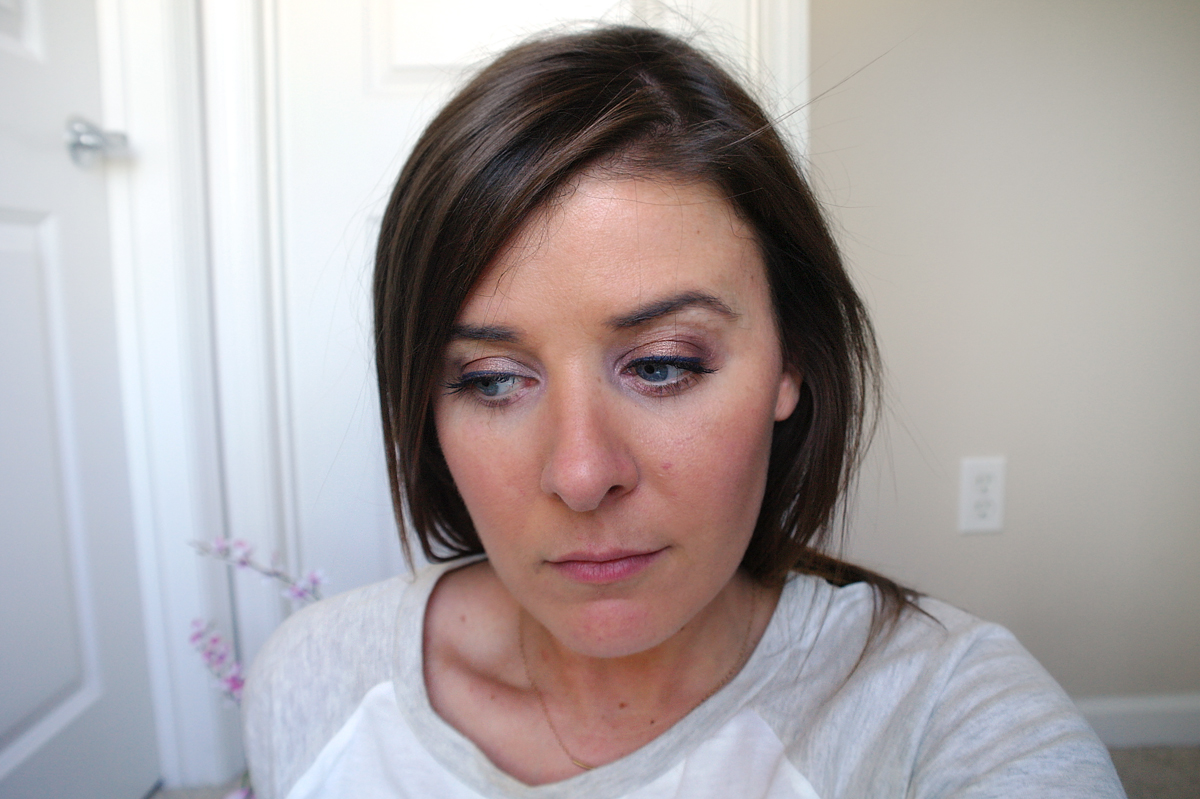 I applied the coppery 573 Mineral all over the entire lid, and then went in with the grey shade 554 Minimalism in the inner corners of the lids, next I applied the pink 826 Backstage to the lower lash line and in the inner tear-duct area and finished it off with a bit of purple in 994 Power in the crease. If you're wondering what I lined my upper lash line with, I used the Diorshow Pro Liner Waterproof eyeliner in the shade 082 Pro Anthracite (see my review of it here).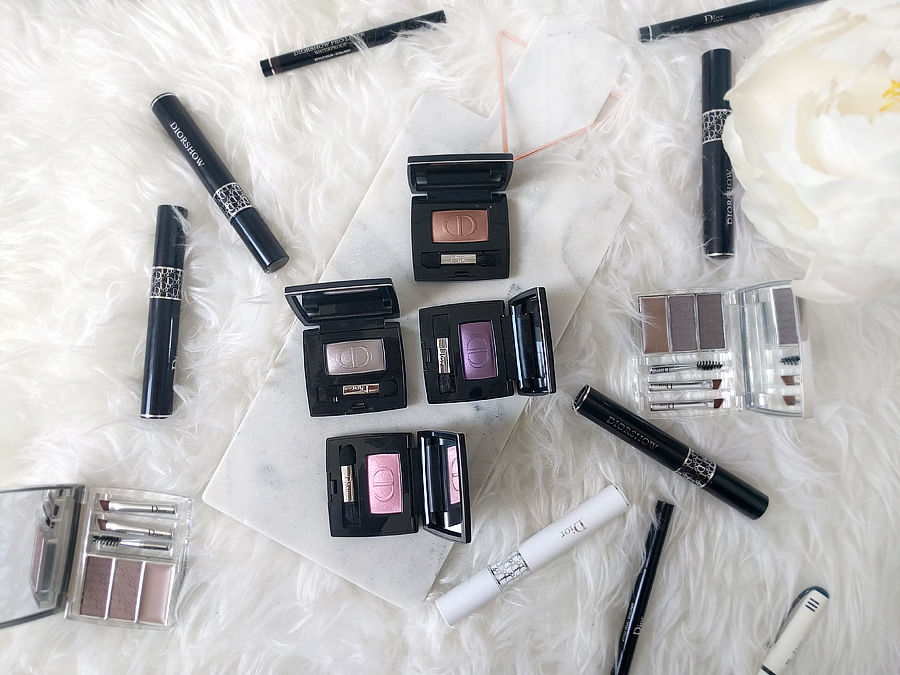 The colours have rich pigment, and colour payoff to them — have you swatched them in stores yet? They swatch a bit differently, almost with more pigment in them than their eyeshadow palettes which is impressive.
Which colour do you like the best? I'm partial to the coppery shade called Mineral. Goes well with the ol' blue eyes I have to say.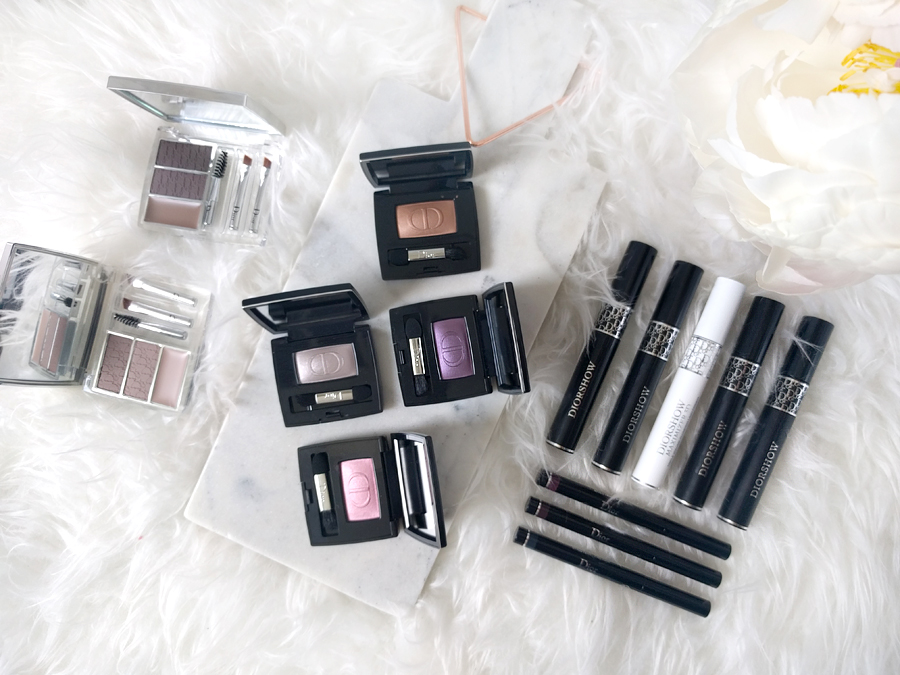 Dior Diorshow Mono Eyeshadows are available now.
Dior shadows were sent for review. Opinions are my own!