The reviewer has been compensated in the form of a Best Buy Gift Card and/or received the product/service at a reduced price or for free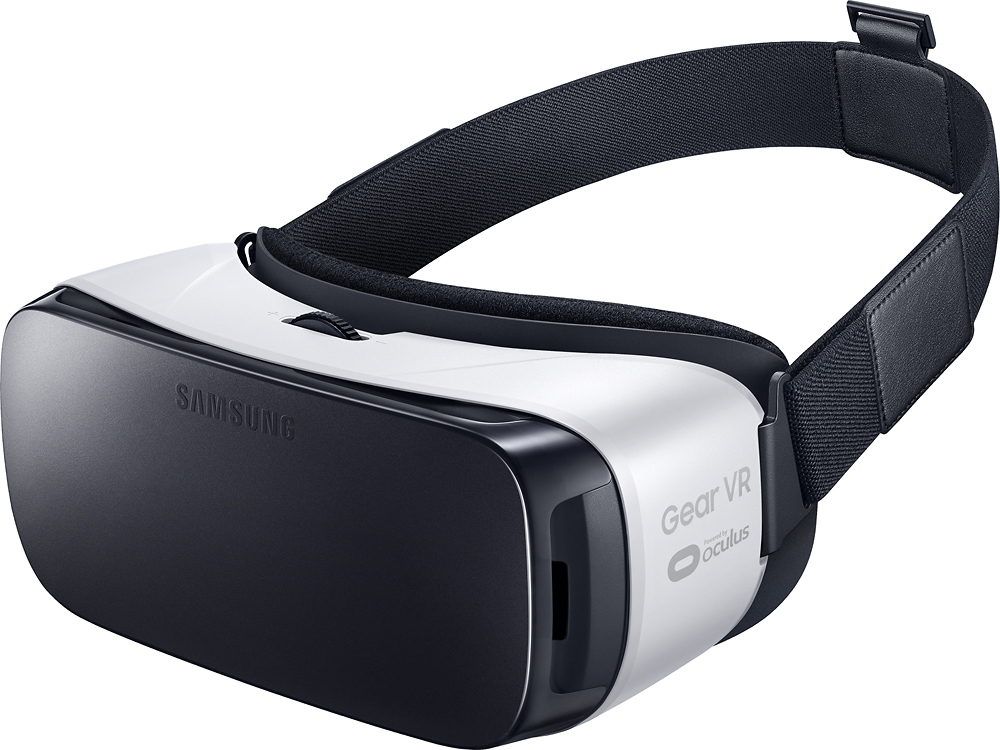 Okay. I know. You might be asking yourself — what the heck is this contraption? Let me tell you a story before I get into why this is such a fun Father's Day Gift.
Over Christmas break when I was back home in Newfoundland (Canada), we had a virtual reality set to play with, and it was absolutely unreal. Technology has definitely come a long way, and I am loving it. Comments from family and friends were mentioned that people who could possibly no longer travel for unforeseen circumstances could invest in one
Imagine how much fun this would be with all of the apps and places you could see. I looked through something similar over Chrtistmas, and it was a rollercoaster ride. It LITERALLY felt like you were on a coaster. Many people we showed it to, giggled uncontrollably and had to sit down before they fell over trying not to "fall off the rollercoaster". It was hilarious! So much fun.
It's so easy to use. You slide the Samsung phone into the Gear VR set and select the app and play with it. It's fun.
I suppose it's just hard to described unless you're wearing it and experiencing it for yourself. But it was loads of fun and I definitely didn't tire from it. I'm going to guess that this is going to be the next big thing with gamers, let alone just for fun at parties. It was really truly exciting and although you might think it would just be for gamers and whatnot. It's not! We even had a tour of places in EUROPE. It was like you were there on a tour yourself. I mean, that'll save you a ton of airfare + hotel costs, hah!
Best Buy is currently having a Samsung phone + Gear VR bundle for Father's Day. So if it's something your ol' Daddio would enjoy, I'd definitely suggest! I mean – I know first hand how fun it was.
Mobile virtual reality has finally arrived. Be at the center of exciting games, watch the best of Hollywood in your own private cinema, socialize with friends, and so much more. The Samsung Gear VR drops you right in the action — and it's only from Samsung and Oculus.
Free Samsung Gear VR, plus $50 of Virtual Reality content with purchase, or lease, and activation of select Samsung Smartphones. Offer is good from June 5 til June 18 online or in Best Buy stores.