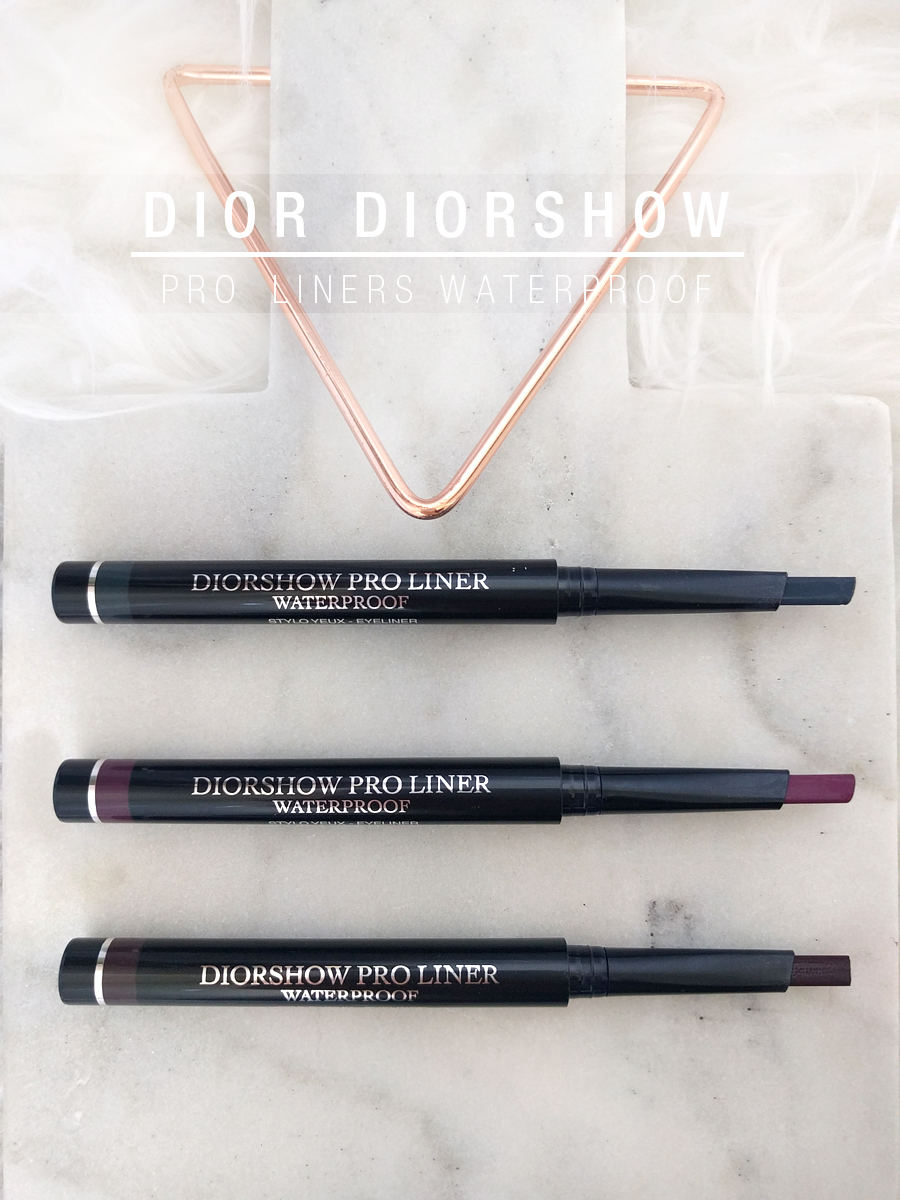 Guys. Be so so careful with these liners. As I was taping them down to my marble-cutting board shown above, the bottom liner broke off. Too much force for me angrily trying to get them to stay put in their place, while I photograph the beauties.
You might be asking yourself, didn't she already do a Dior Summer collection? And you are certainly correct. That was the Milky Dots Collection, and now a second part to that is the Dior Diorshow which I posted a video about yesterday, showing the entire collection.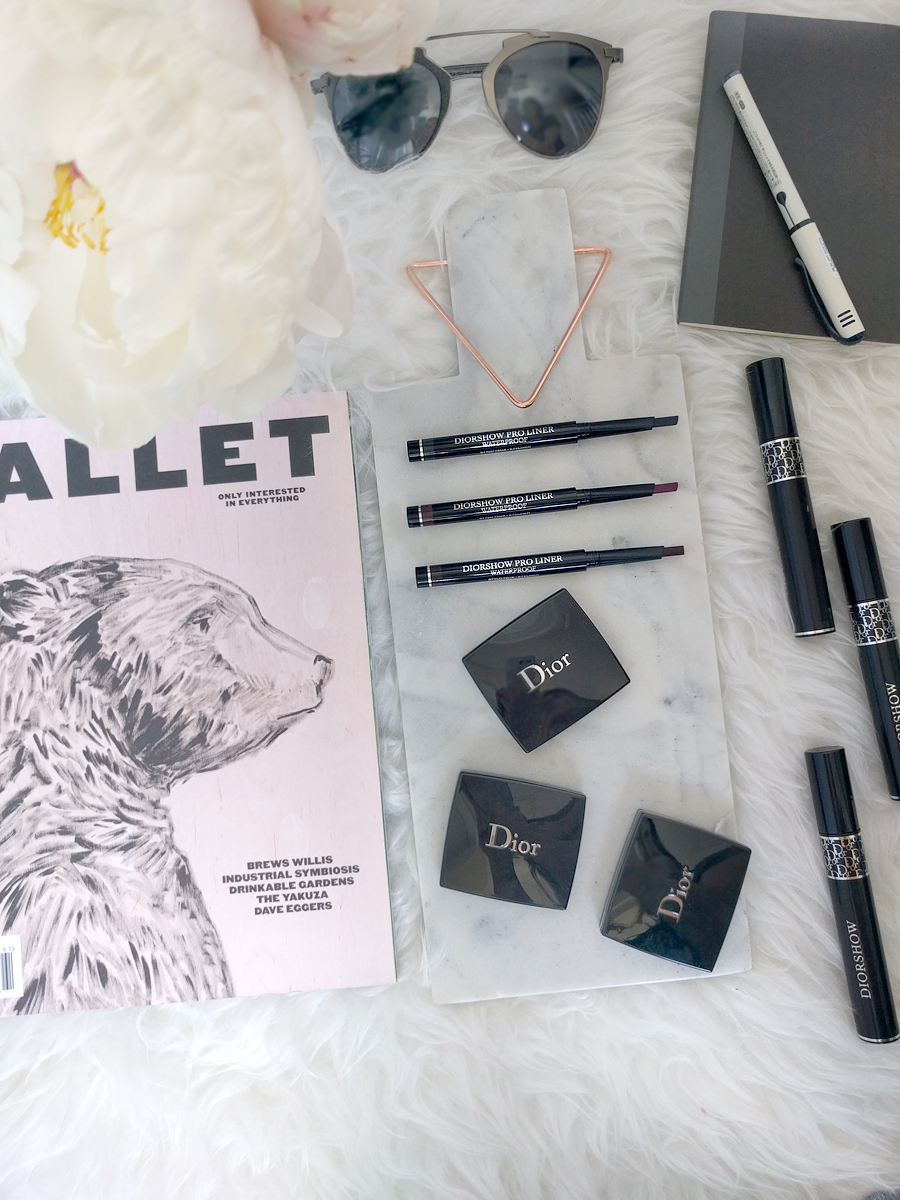 It's a purdy one. Then again, when is Dior ever ugly?
I have 3 of the 10 colours available from this line.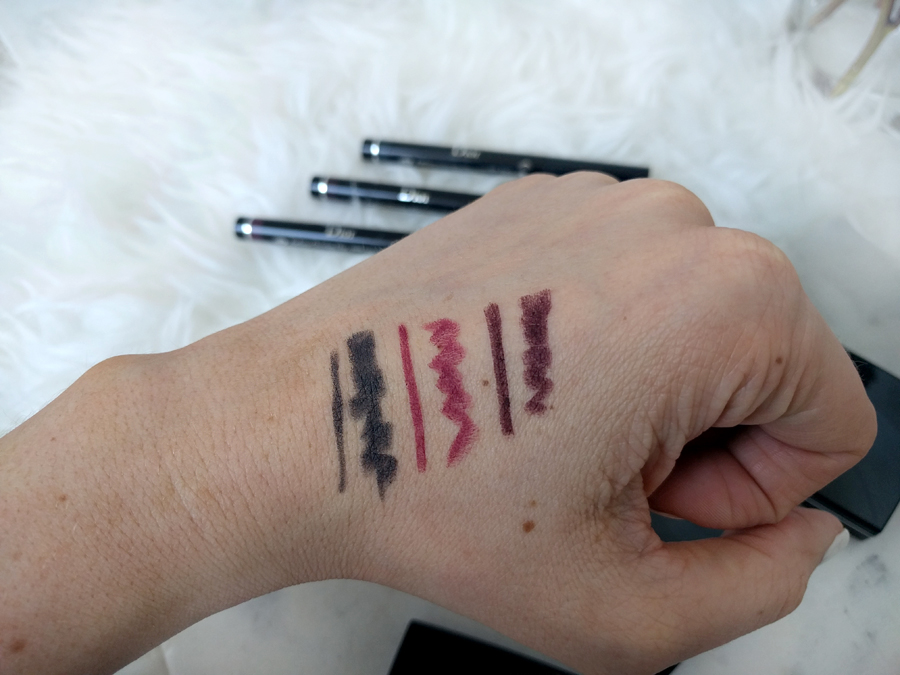 Left to right: 082 Pro Anthracite, 862 Pro Magenta, and 772 Pro Mahogany
Anthracite is such a unique shade (but don't ask me how to pronounce it!), and it's in between a grey, a charcoal and a blue-grey. It's cool looking, and the one I reach for the most. I feel like the second colour swatched would be great with a warm champagne colour on the eyes and bronzed skin – having the Magenta be the stand-out to the entire look. Mahogany is also another great shade, almost a browny-maroon colour fit for everyday wear, but gives a little somethin' somethin'Â to the eye other than just a brown/black eyeliner. All three colours are quite pigmented with intense colour payoff, so thumbs up for that.
Now I'm going to get real with you. These Dior Diorshow Pro Liners are labelled to be waterproof. But it doesn't seem to be the case, at least with my skin. It comes off easily, which is strange. I let it sit to set on my skin, but after I rinsed with water, it came off with ease. So they're not working with my skin, but I know other fellow beauty bloggers said that they are waterproof on their skin. My skin is weird.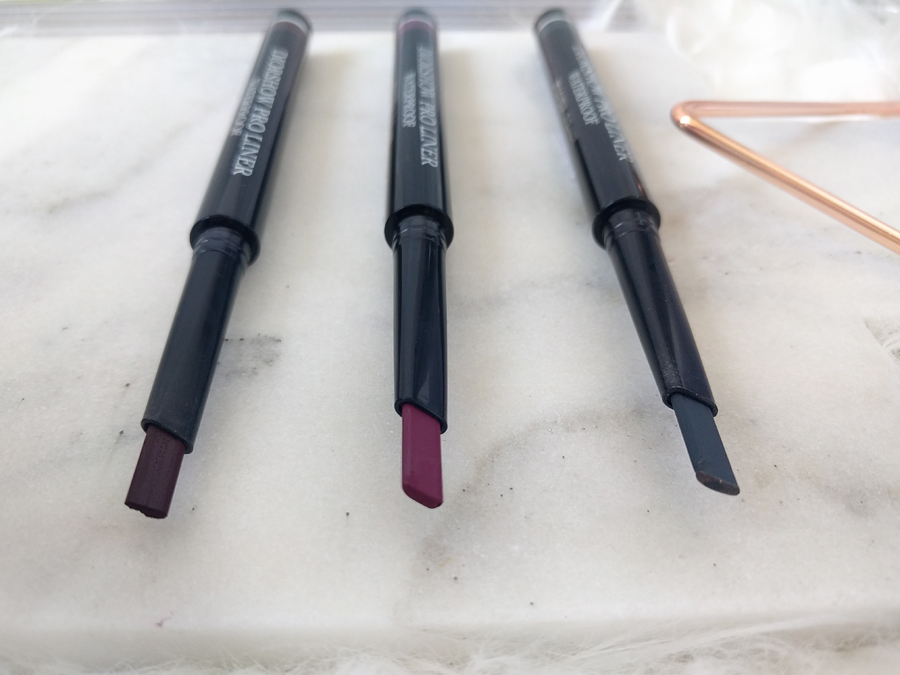 You'll notice that they have a great shape to them, like one of those fancy eyebrow pencils, but in twist-up eye liner format. It glides like a hot knife to warm butter on your skin and has this fantastic colour payoff. Such a smooth creamy formula, think the consistency of the Make Up For Ever liners I reviewed not too long ago. Glidey. I like it. Because of the angle the Dior Diorshow Pro Liner is shaped at, you can create a thick or a thin line, depending on the angle you use to apply it to the lids.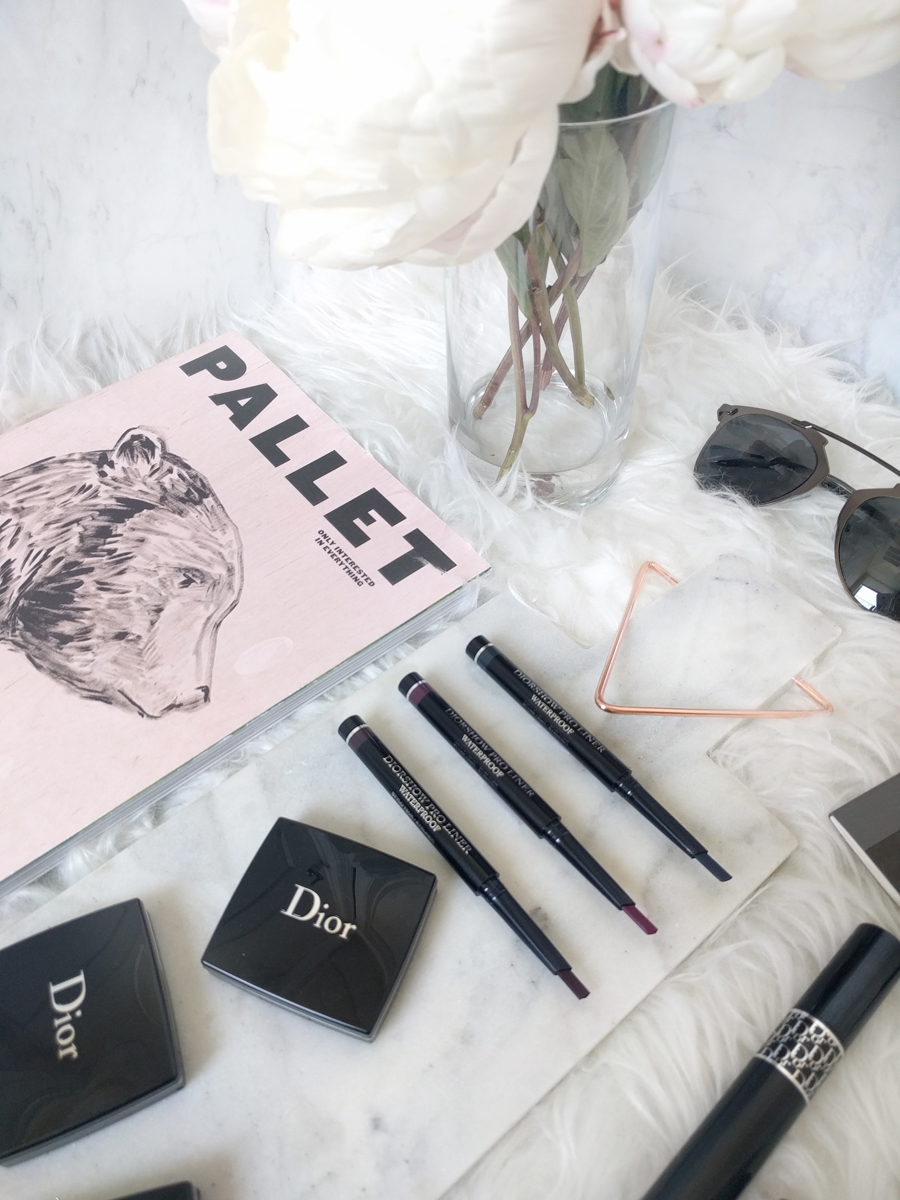 Have you, or will you be trying out the Diorshow Pro Liners?
I'm not sure I would have purchased these liners with my own money. Partly because I don't wear eyeliner often, secondly because one of them broke off quite easily (my own fault since I had them twisted up too much), and lastly — it's not waterproof on my lids.