MAKE UP FOR EVER teamed up with singer & songwriter Charli XCX as the face of their newest launch: waterproof Aqua XL Eye Pencils! Ya go that right! Waterproof, long wearing, and difficult to remove — aka perfect for sweaty summer parties to make your makeup stay put and last all day night long. Party your face off, wait don't… because it will last. HA!
These eye pencils glide onto the skin like butter (why am I obsessed with butter?), and dry quickly, and after that? They. Do. Not. Budge.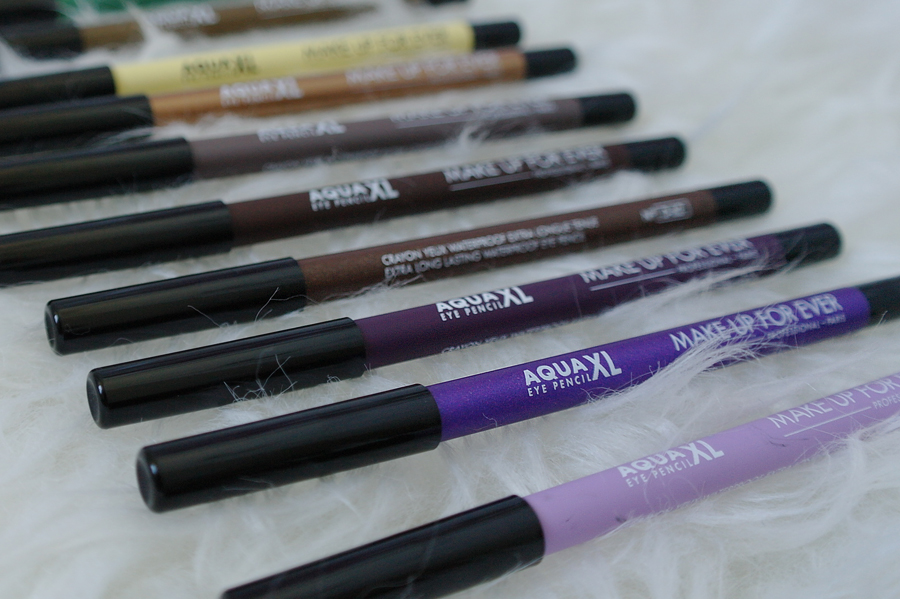 I talk more in depth about the product in the quick 3.5 minute YouTube video (shown below). But in case you didn't want to watch it, I'll explain it here too.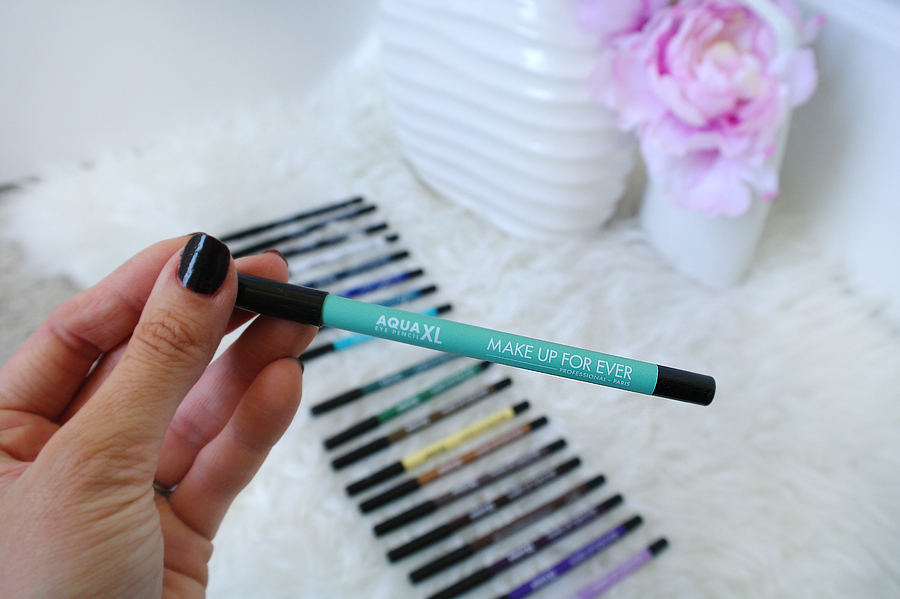 There are 20 eye pencils in this collection with 5 different finishes ranging from matte, diamond, satin, iridescent, and metallic which are written as the first letter on each of the pencils (m-30 for instance is a matte shade in this beautiful aqua colour).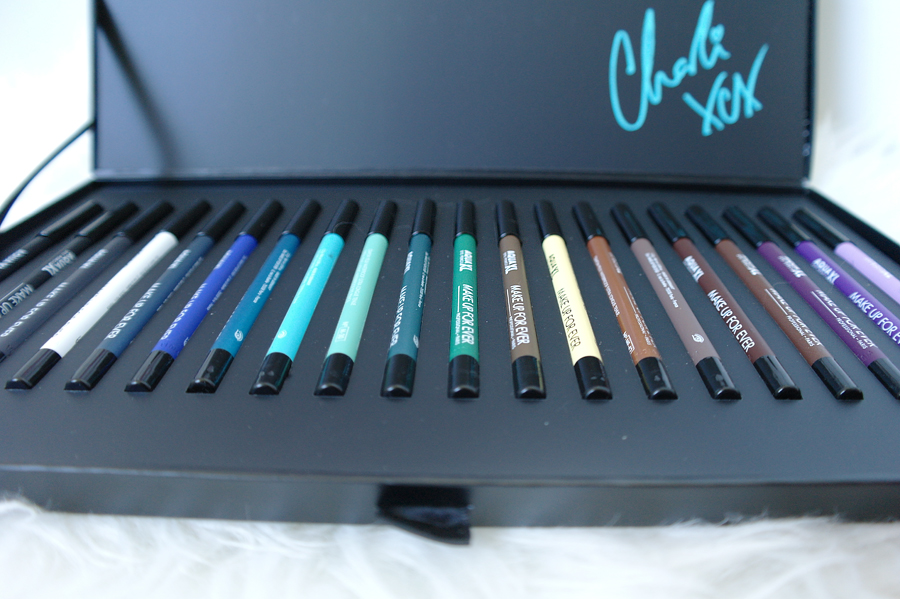 The pencils themselves are a soft creamy formula, so you need to take caution when using them due to how soft they are. They will crack off! But they sharpen beautifully, so there's that. My favourite are definitely the two pastel shades in the range: baby yellow, and lilac purple.
Left to right:
Matte #10 (true black colour)
Diamond #12 (softer black with a bit of shine)
Matte #14 Â (true charcoal)
Matte #16Â (bright white)
Satin #20 (an ocean blue colour)
Matte #22 (a bright royal blue shade)
Iridescent #24 (a mermaid blue)
Matte #26 (pure aqua)
Matte #30 (pastel green)
Iridescent #32 (a mermaid green)
Iridescent #34 (grassy green shade)
Iridescent #36 (this one's unique, sort of green with hints of gold)
Matte #40 (my favourite: pastel yellow)
Metallic ##42 (bronze with yellow)
Satin #50 (a grey-brown)
Matte #60 (almost a wine shade)
Diamond #62 (a neutral warm brown)
Matte #80 (deep purple)
Iridescent #90 (a fun purple-fuchsia)
Matte #92 (my second favourite! this gorgeous pastel lavender)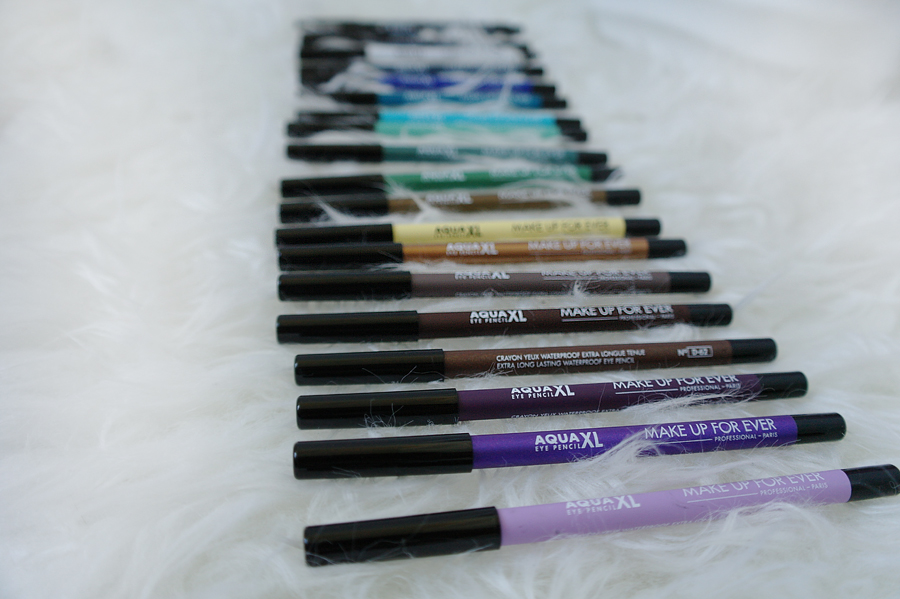 Prepare yourself for cheesy dancing at the beginning of the video.

Samantha also did a great video wearing a gorgeous look she came up with using soft pastels from this set — check out her video too!
MAKE UP FOR EVER eye pencils will be available in stores May, 2016. Which colour will you be picking up?