The Dior Transat summer collection has now hit stores (this was in Bloomingdales), so I think it's time to show you the swatches, no? Last Friday I posted the product shots from Dior Transat Summer 2014 Collection in case you missed it.
You guys may get really excited about this. A gorgeous neutral eye palette to play around with, with an intense show stopper of a vibrant copper in the middle.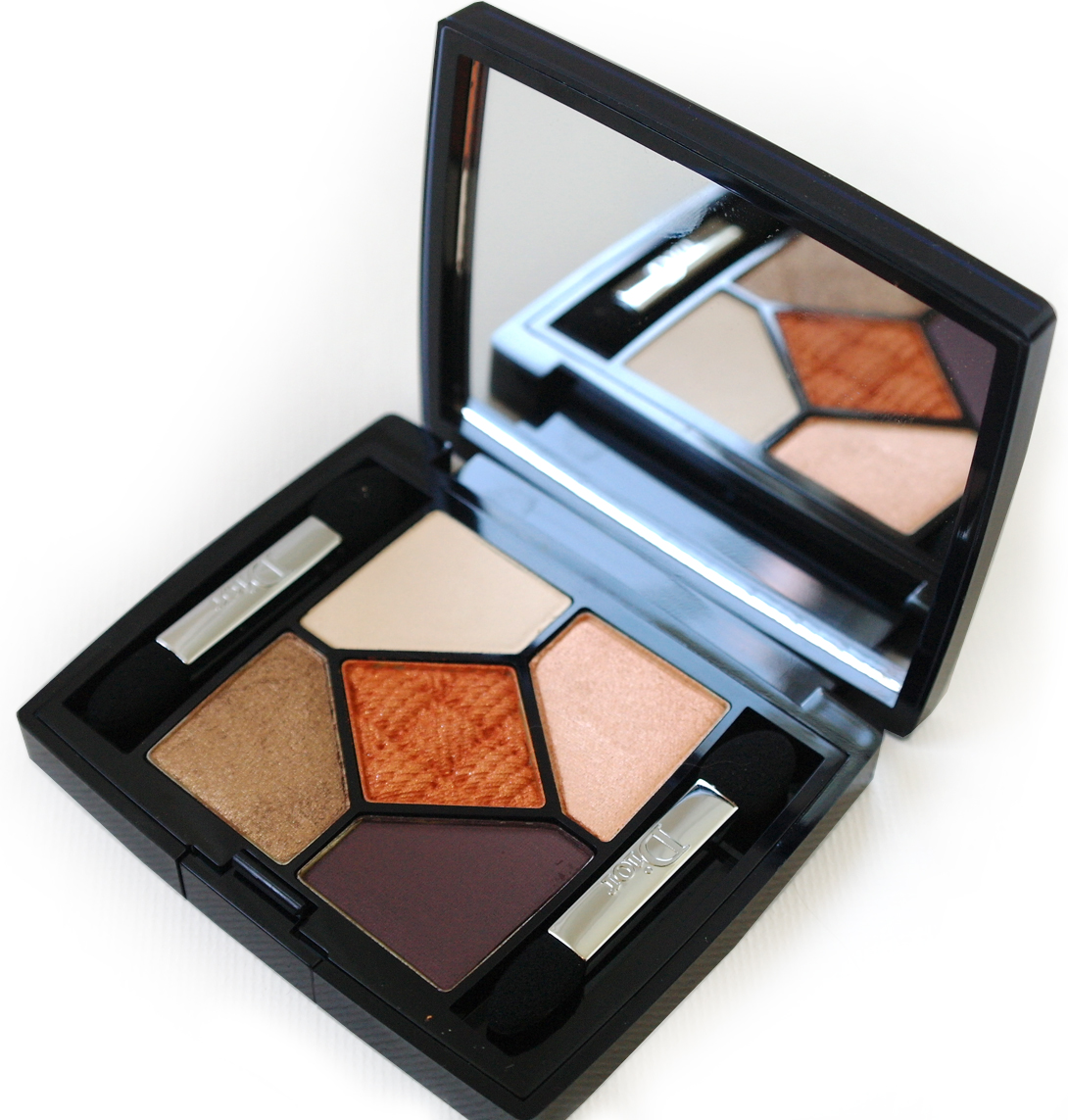 Coveted swatches of the eyeshadows:
Would you believe the pigmentation of that copper colour? There's a lot you can do with the shades to create such wearable makeup.
Wearing Cruise and Mayday lipsticks. Each were easily applied to the lip, and I prefer wearing the lighter Cruise shade for every day. I found it flattering on my skin tone.
The glosses were a bit of a different story. The red gloss in the colour Offshore had more of a patchy pigmentation to it. I'm not sure it's because I'm used to their fluid sticks, but I preferred wearing it on top of a lipstick rather than on its own. Here is the red paired on top of a super hot pink colour from YSL. I'm unrecognizable to myself. I got a little carried away playing with makeup the other night, including false eyelashes and filled in eyebrows. The power of makeup.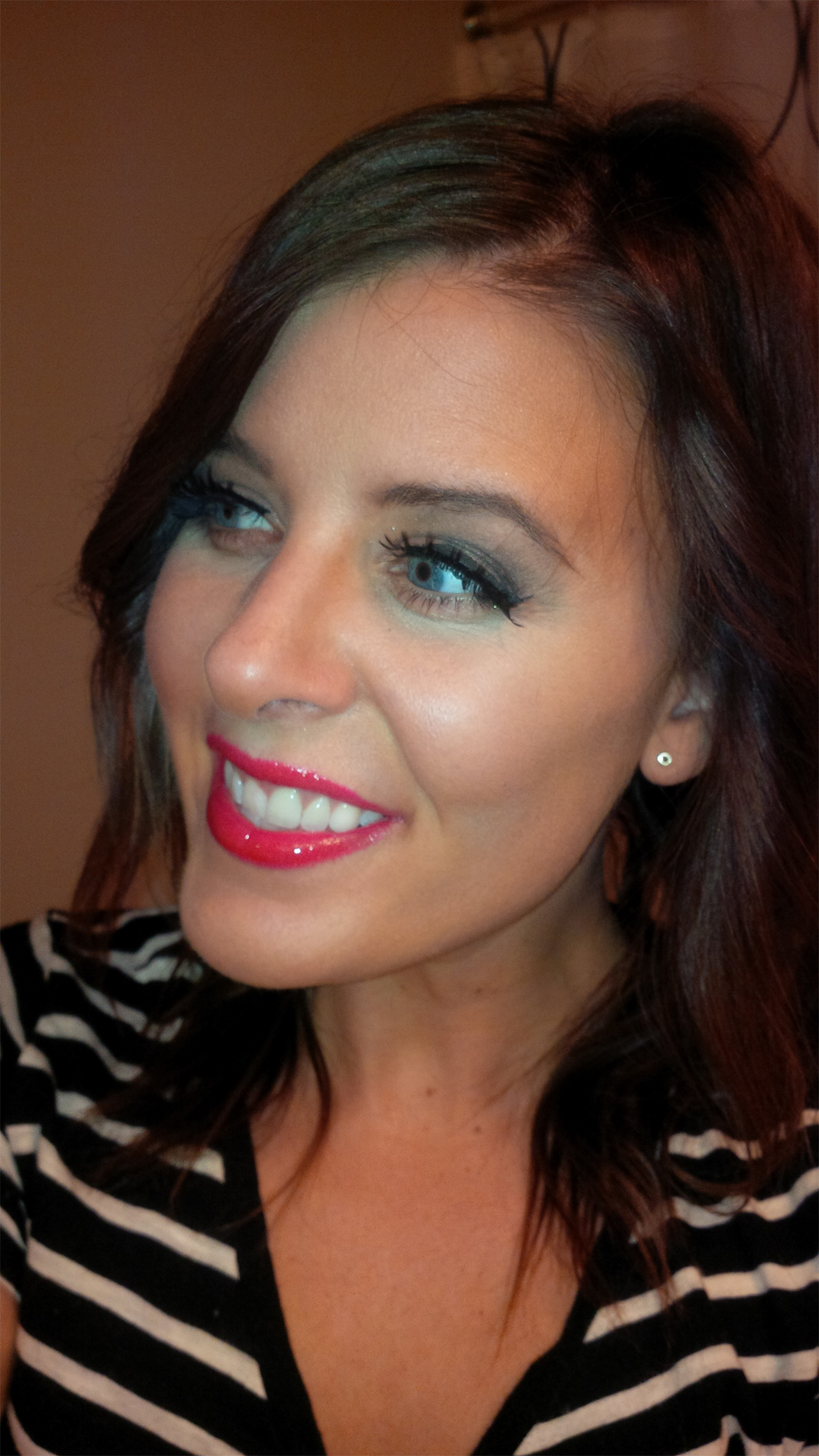 The glosses on their own: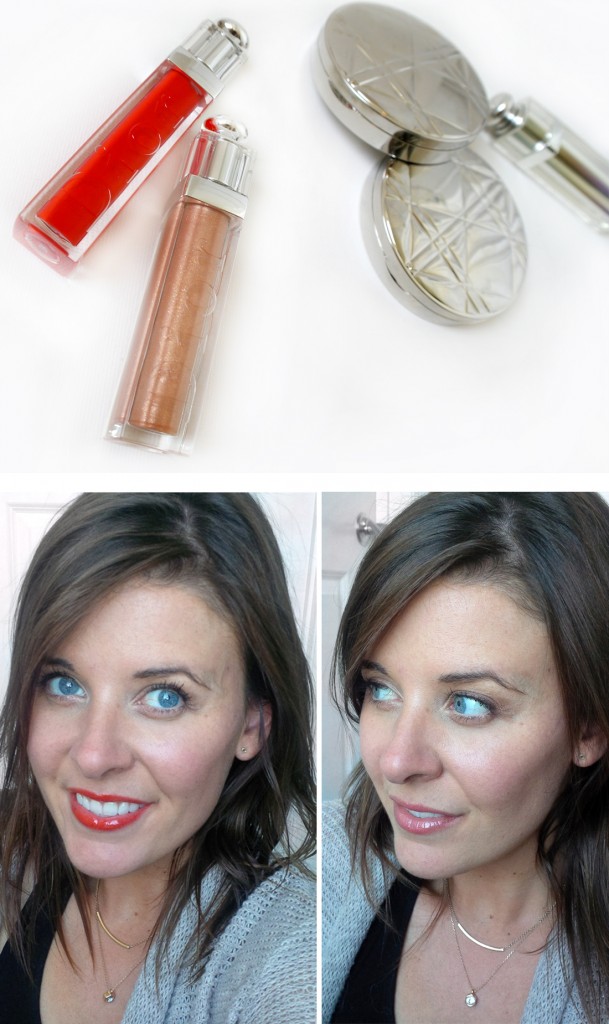 Dior Addict Glosses in Offshore (left) and Seafarer (right). Seafarer? Hoo wee, she's a dazzler. It's perfect with the gold-copper shimmers, and easily layered on top of any colour of lipstick for added shine.
Onto the cheeks. You can tell Dior wanted us to have a golden luminous glow to the skin this season, since the Dior Skin Nude palettes contained shimmer. It's not practical to use the colours separately as the areas are small. I say the hey with it, give that kabuki a good swirl in the product and enjoy mixing all the colours to create a healthy colour for your cheeks. Don't be afraid to use this on your chest and neck area. A glistening décolleté is a no-brainer for an evening look, but it also works for day time.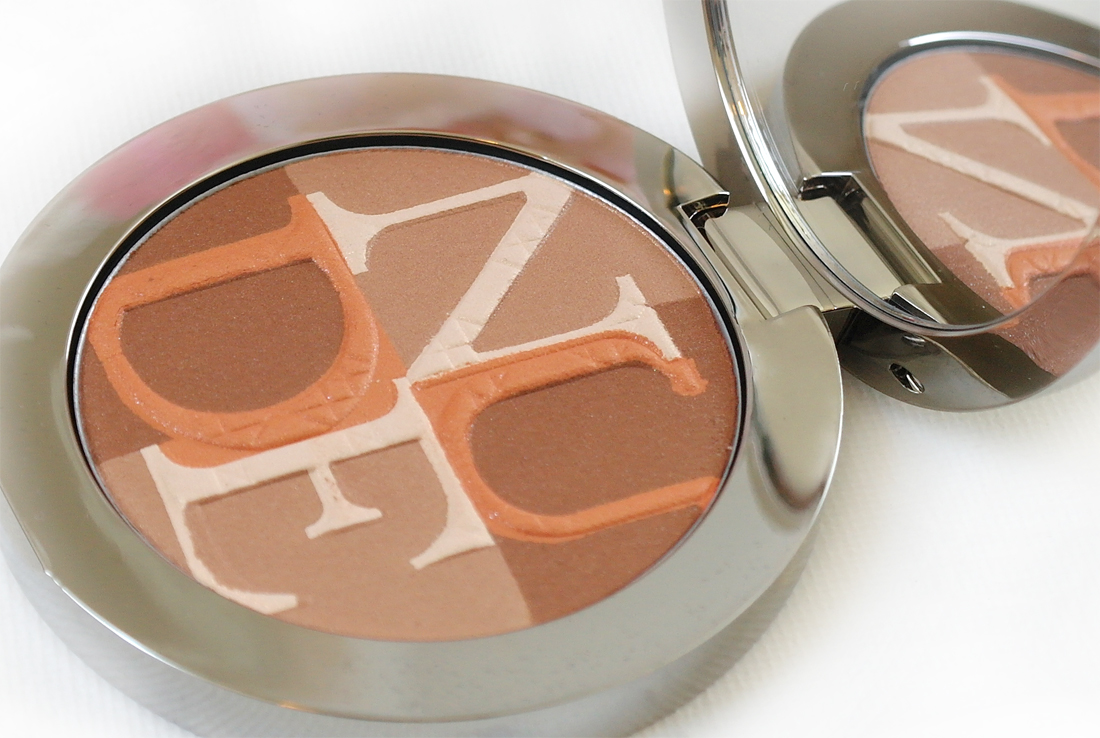 Swatch of DiorSkin Nude Shimmer 002: (top swatch is all swirled together /// middle swatch: darker colour /// bottom swatch: lighter colour)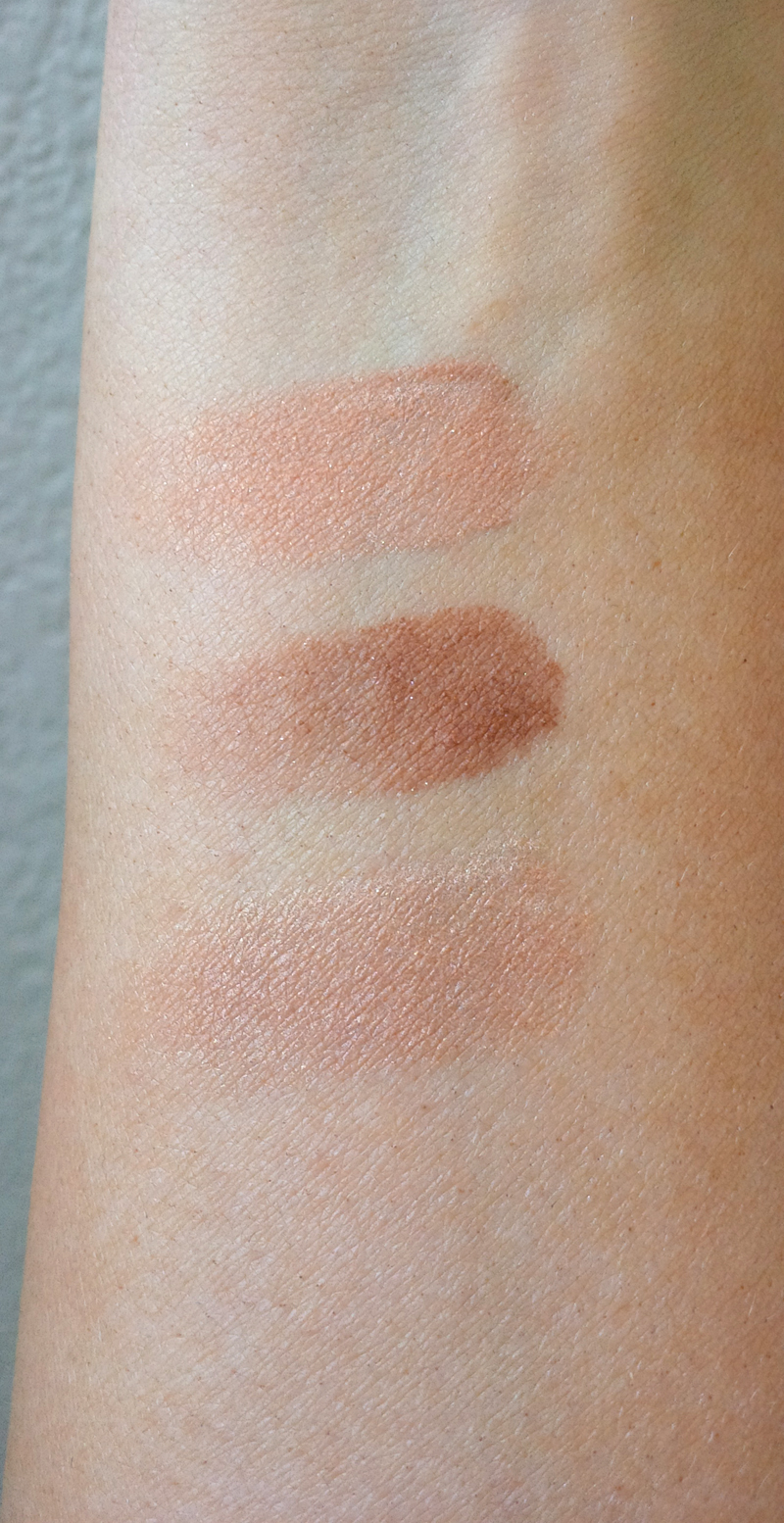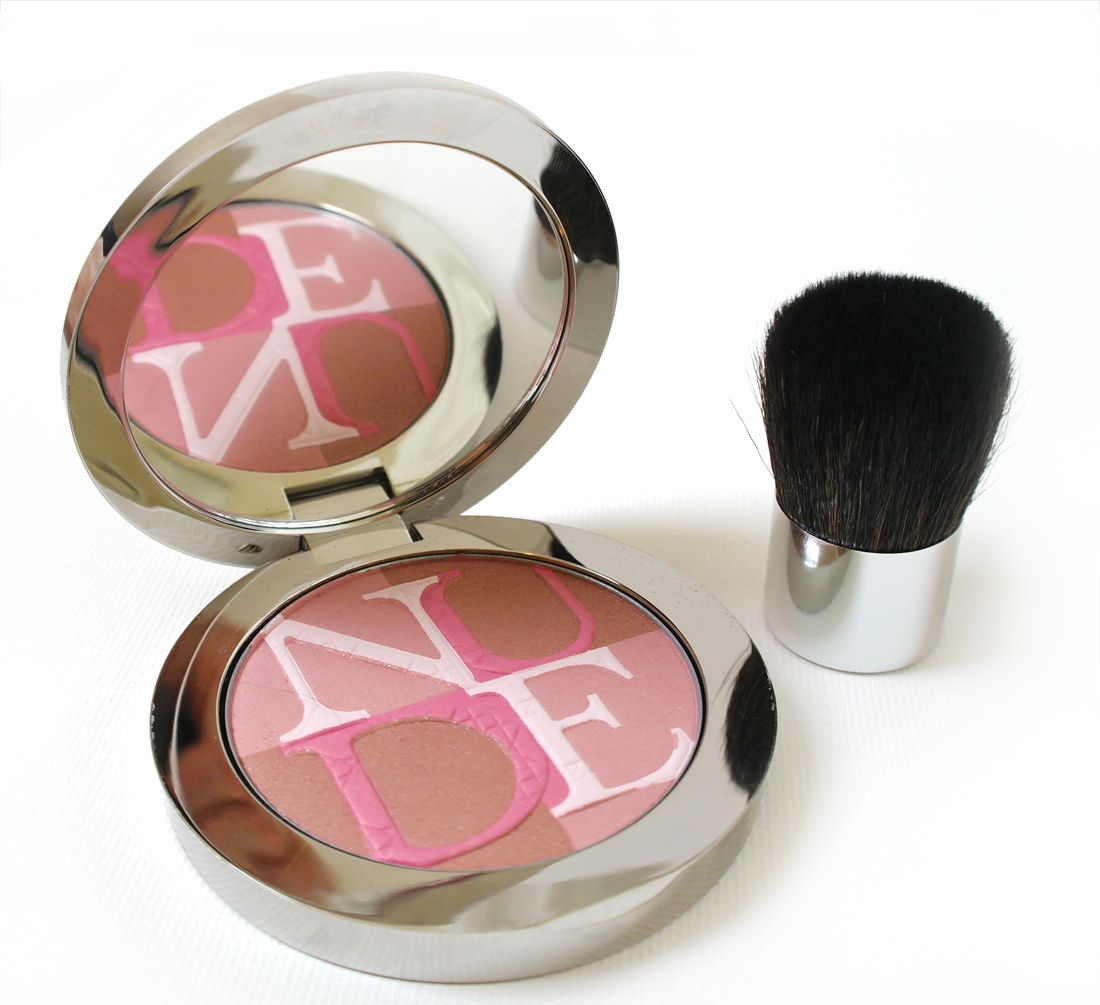 Swatch of DiorSkin Nude Shimmer 001: (top swatch is all swirled together /// middle swatch: darker colour /// bottom swatch: lighter colour)
Any products you think you'll pick up from the collection?
I know not everyone can afford luxury beauty products, such as Dior. Perhaps you can splurge on one or two products from their collection if you enjoy the photos and swatches of what I have to say. I am lucky enough to work with Dior's PR. As you know, I only work with companies who I 100% believe in. My opinion is never biased towards a brand, and always my own.