My all time favorite mascara is the Make Up For Ever smoky lash. Sometimes I pair it up with the Bare Essentuals Buxom lash to make my lashes even crazy longer than they already are, naturally. I know, be jealous. But now my favorite mascara company ever: Make Up For Ever, recently launched their summer collection which included new items called Rouge Artist Natural Lipsticks.
I've been playing around with a lot of lip products with actual color to them, for a couple of months now. I don't know why I never used any lip products before. But I think it's because I never really focused my makeup to my lips. Sure they're not as gargantuan as I would like them to be. But I do like them, and would never want to be as mouthy as Angelina Jolie's lippies.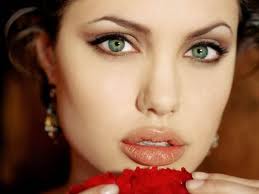 I was always a lip balm kind of girl until I was first introduced by all of the lip stains and glosses found in my beauty sample boxes that I subscribe to each month. What a great marketing ploy on their part. So because of that, I've now gotten into putting a dash of color on my lips on a regular basis and quite liking it! I'm branching out of my makeup routine and even layering stuff on my lips to see what kind of effects I can get out of it. It's fun! Why did I wait so long?
Rouge Artist Natural Lipsticks.
Make Up For Ever Rouge Artist Natural Lipstick in shade N5 and N10.
I'm so glad I got pinky nude colors to work with. Though, I'm sure with the formulation that these are made out of, that the bold colors wouldn't be that hard to work with. They glide on so easily, almost like lip butters or lip balms do on the lips.
On the left is N5 Nude Beige, on the right N10 is called Iridescent Copper Pink.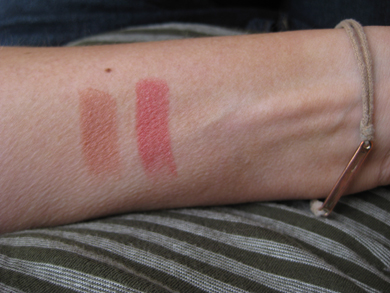 Here they are swatched in natural light outdoors, I was a little goose-bumpy. On the left is N5 Nude Beige, on the right N10 Iridescent Copper Pink.
I know this a bit weird to just show my lips but I didn't' want anything else distracting from it. So here are the colors on my lips: On the left is N5 Nude Beige, on the right N10 Iridescent Copper Pink.
I've been sportin' these bad babies a number of days of the week and bringing them to work with me to re-apply. People have been comparing these Make Up For Ever Rouge Artist Natural Lipsticks to Revlon's Lip Butters but better. I haven't purchased any of the Revlon lip products but what I can say for sure about these  Rouge Artist Natural Lipsticks, is that they're not drying on my lips at all. It was something I was a little worried about at first, because I tend to think that all lipsticks dry out lips. Not these ones. You can either apply them sheer, or add more layers to give a deeper color.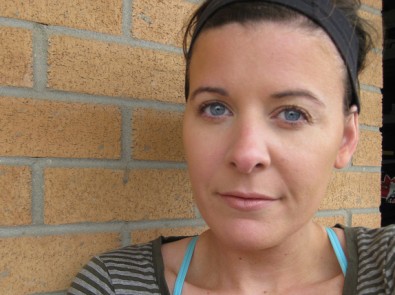 N5 Nude Beige. So natural looking right? It's a lighter, more peachier toned than my lips.
N10 Iridescent Copper Pink, is just like I had eaten a pink popsicle. That's what kind of color I would describe it as. It's a great color if you don't want to wear nude.
They have a great shine but sometimes I also put a gloss over top to make my lips look extra shiny. The colors themselves aren't super sheer, as they may seem when swatched on my arm.
Check them out on my lippies for yourselves! I think these lipsticks are great for newbie lipstick wearers such as myself. Not too out of the box, but right smack in my comfort zone. I have lip color on, but it's a nice natural color. However, there are some pretty bold colors in the collection.

Check out the 50 shades available on Make Up For Ever's site.
The Rouge Artist Natural Lipstick retails for $22 CDN or $19 USD and are now available at your local Sephora. They are part of the Make Up For Ever Spring/Summer launch but they're not limited edition so it will continue to be available in store after the summer!

Which color do you think you'd pick, out of the two that I've shown? Did you know, you can win 3 of them on my Birthday giveaway? :)