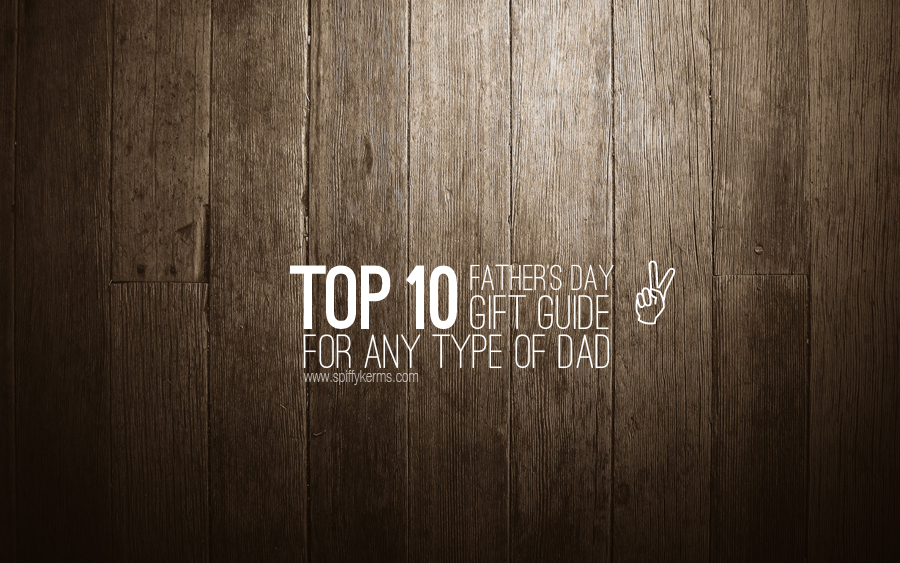 Dads are pretty special, and no matter what your Father's style is, Santana Row will probably suit his needs just fine. Plus he deserves to be treated extra special on Father's Day. It'll be a tough one for those who have lost their Father's. After all, I'm talking about the man who taught me how to ride a bike, how to play catch, and have so much patience with me learning my times table, coming up with songs and silly tunes to easily memorize them.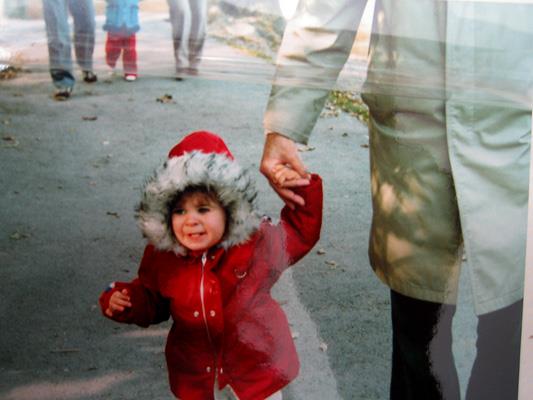 But it doesn't stop me from showcasing some unique, fun, gift ideas for all the father's out there. There ya have it. Easy as that. My blog post featuring Top 10 Father's Day Gifts at Santana Row. It's coming upon us, Father's Day is on June 19! Let's get crackin'.
All photos taken by me at Santana Row.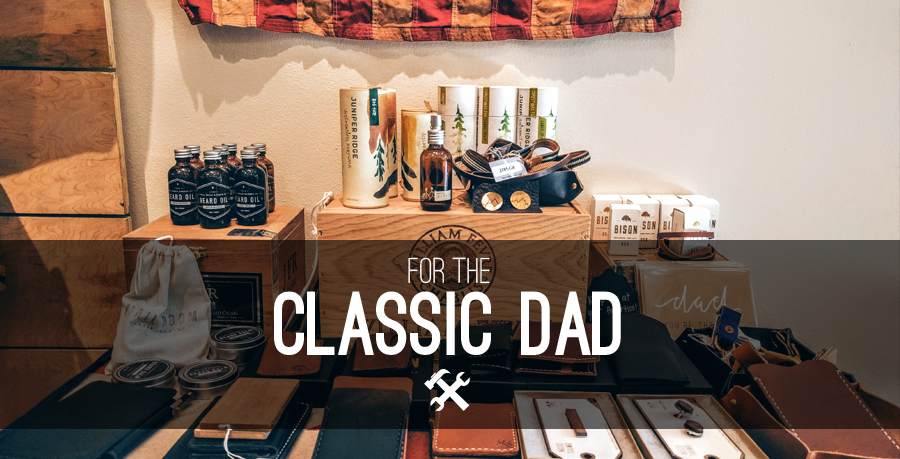 1| For the Classic Dad
Shop Makers Market the newest store in Santana Row where local artists selling US Handcrafted goods such as beard oils, genuine leather monogrammed wash bags, wallets and more. Perfect for unique gifts, and supporting local artisans. (Photo: Display at Maker's Market)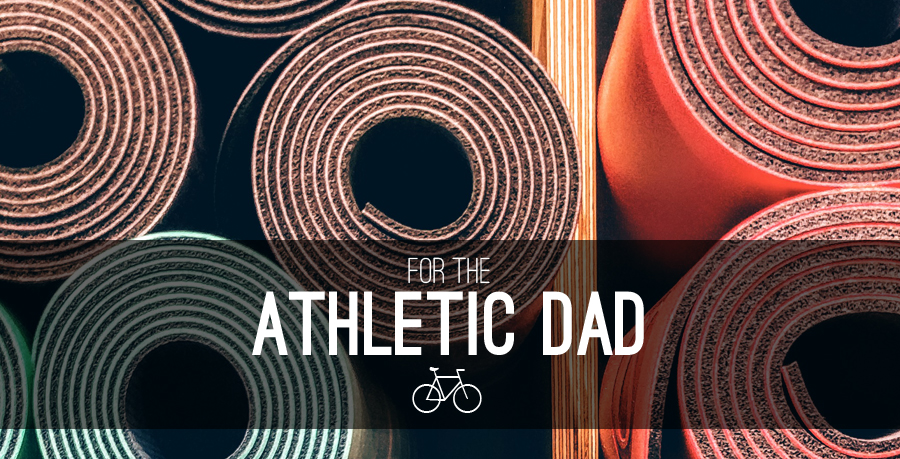 2| For the Athletic Dad
Icebreaker Merino store always has great wool athletic wear that you can wear in winter, and summer. Those lightweight merino wool layers are great to throw on for an early-morning bike ride or a nighttime cookout. They have the most comfortable clothes and it'll be the only extra layer he'll need come warmer weather. If you're feeling extra spendy, buy him some workout gear at Lululemon, then upgrade his gym membership for one at The Bay Club in Santana Row! (Photo: Lululemon yoga mats)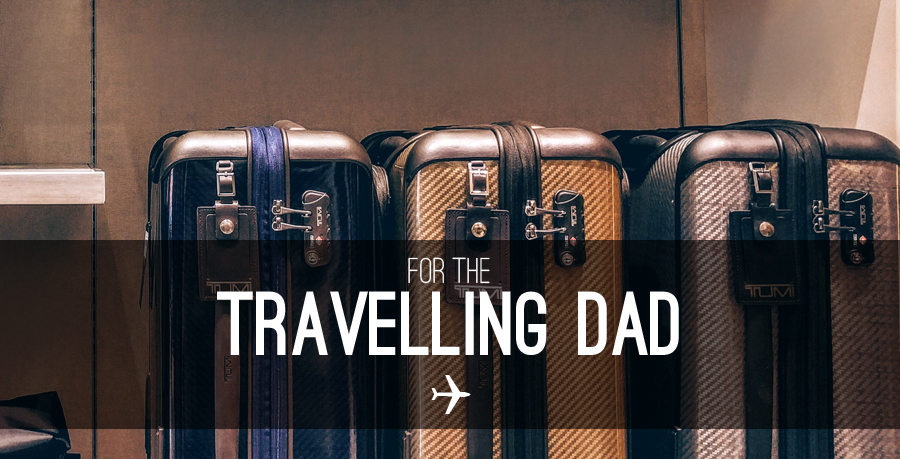 3| For the Travel Dad
If your father is a jet-setter who travels for business a lot, update his carry-on with something new and fresh. These three super sleek carry-on suitcases above are from TUMI.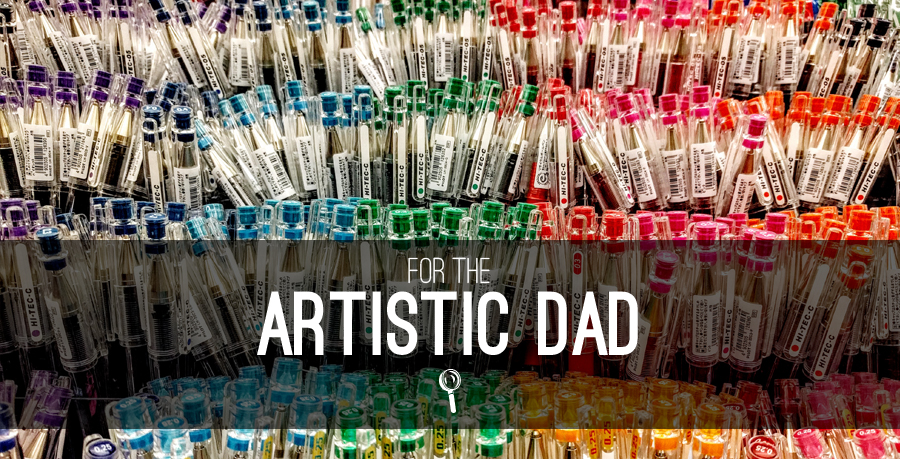 4| For the Artistic Dad
My Dad would've loved Maido, especially since he was quite artistic and was an Architect back in the day. It has all sorts of writing utensils, calligraphy supplies, and all the perfect paper for writing, sketching and etching. Any time I pop over to Santana Row, Maido is a must-see to catch up on all their latest items. (Photo: Wide selection of pens at Maido)
5| For the Coffee Loving Dad
Whether it be Peet's Coffee and Tea, classic ol' Starbucks, Fantasia Tea Cafe, or Lisa's Tea Treasures, your Dad will probably love a hot cuppa before he gets his day started. Bring him a freshly brewed tea or coffee and hey — bonus, maybe breakfast in bed too! If he loves espresso as much as I do, take him over to Left Bank Brasserie and order the ice cream dessert. I had it there once, and it came with a shot of espresso to pour over top. Mmm-mmm! (Photo: Menu at Fantasia Tea Cafe)
6| For the Grill Master Dad
BBQ season has already hit where I live, I can smell the steaks and veggies on the grill almost every evening and it's simply glorious. Does you Dad need an update to his grilling tools? Maybe some new wine/whiskey glasses? Sur La Table will surly have it all, and Crate & Barrel has a huge selection of outdoor gear to suit your Fathers entertaining needs.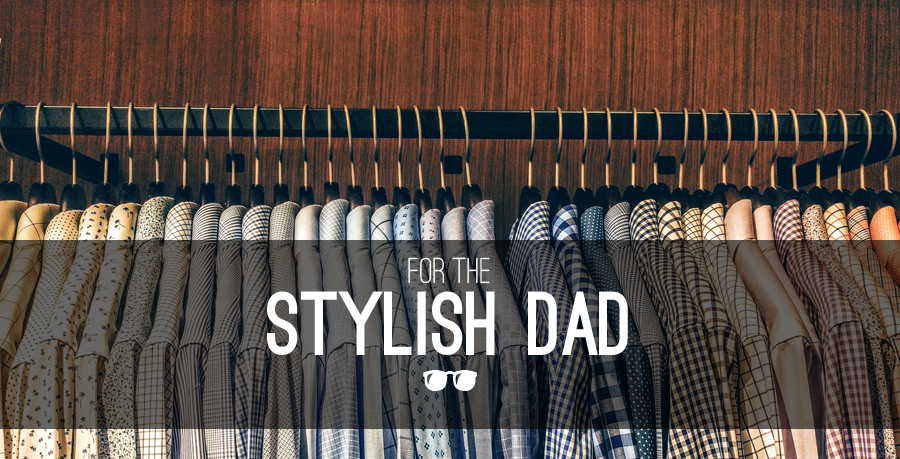 7| For the Stylish Dad
For the sharp dresser there are a variety of stylish men's shops at Santana Row, with Bonobos, Ted Baker, and Donald J Piliner (for shoes) being my top three choices full of premium clothing and footwear down to the best swagger-inducing socks at Tommy Bahama. (Photo taken of the men's shirts at Bonobos)
8| For the Silicon Valley Dad
No doubt if your Dad is into tech gadgets and gear, he's going to enjoy any fun gifts from Best Buy. Garmin watches, fancy drones to fly, and Canon cameras, you name it ∞ it's all there.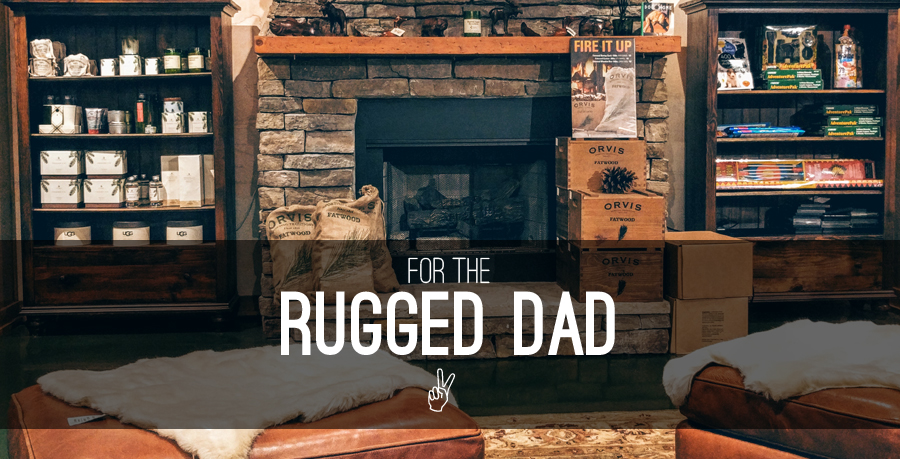 9| For the Rugged Dad
Hook up your Dad with some new fishing or camping gear from Orvis, then sit on this comfy leather club chair while you wait for him to come back with a nice big catch for supper. What a feed!
10| For the Steak Loving Dad
This one is a total no brainer. LB Steak is an excellent choice for a perfectly cooked steak and it's a fantastic looking spot inside — treat him this time, for once!
Bonus:
And not to mention, of course gifts don't have to cost a penny. Gather your kids around and make him something extra special. I love home made gifts from my nephews, and I know Father's out there would appreciate a sentimental keepsake too.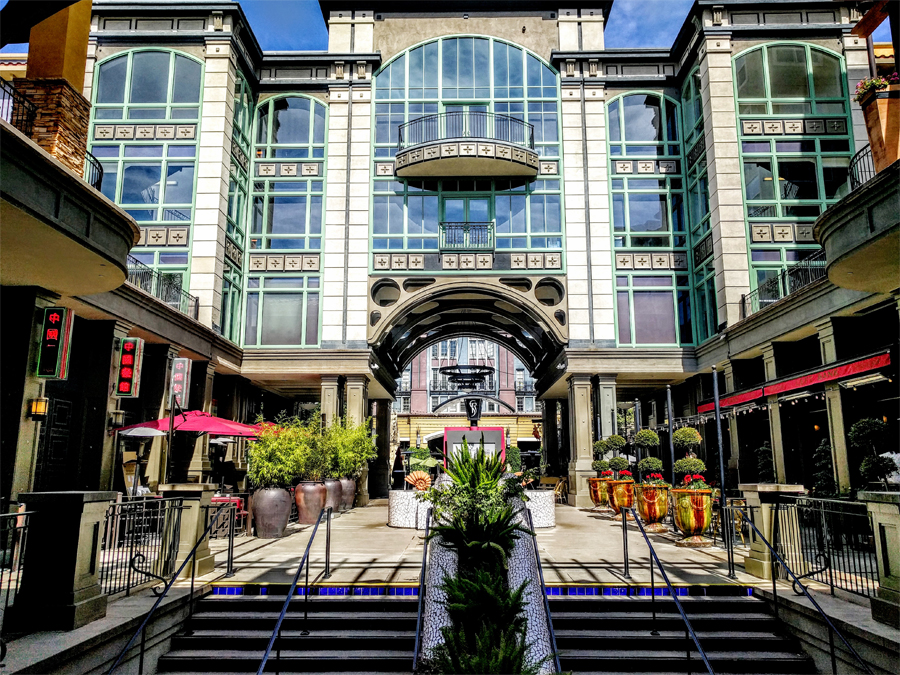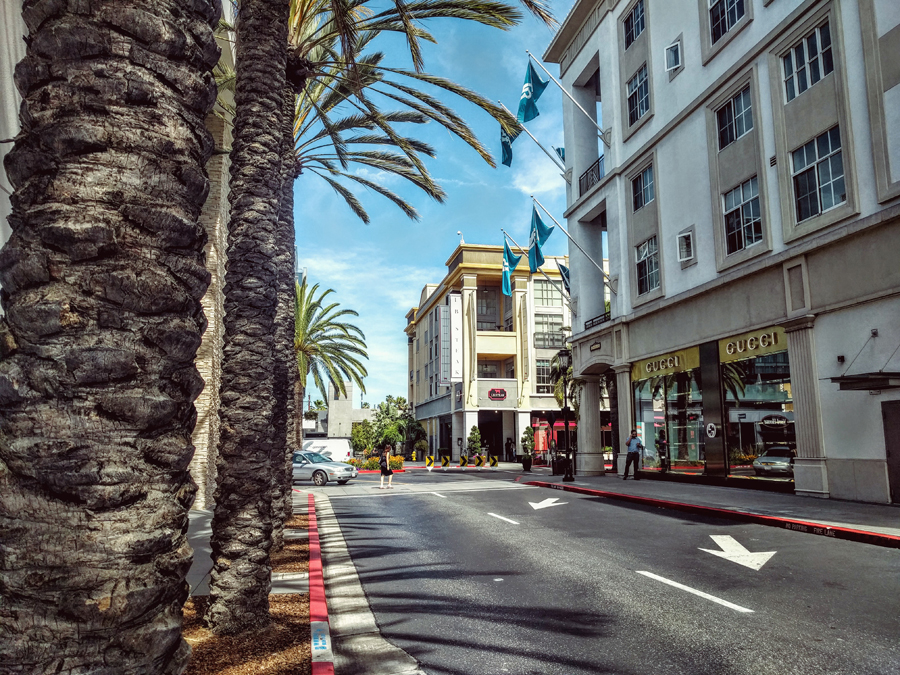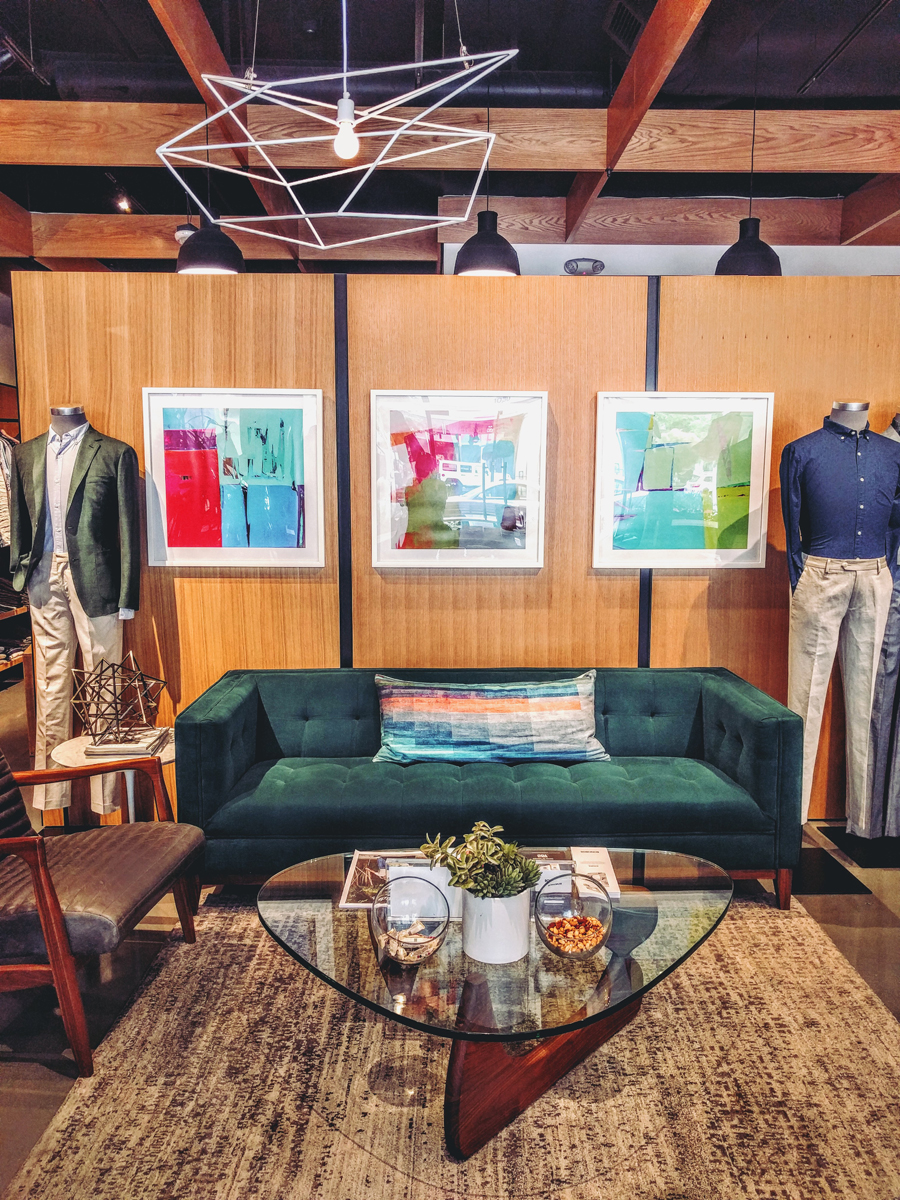 Santana Row
377 Santana Row, San Jose, CA 95128
Facebook / Twitter / Instagram