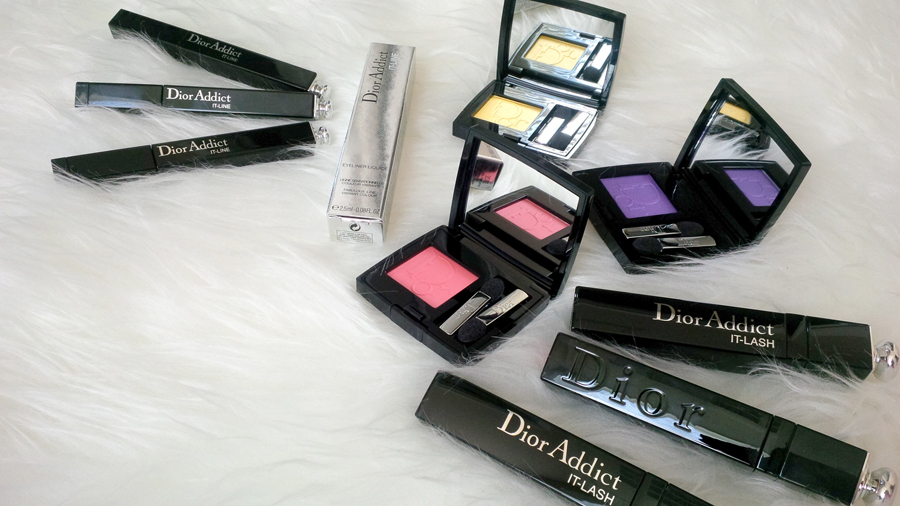 I am a blogger cliché, photographing beauty products on a fur rug. Hand me some peonies, and macaroons and we'll be set for a typical filtered instagram shot. I still think it's beautiful, even if it's on my $9.99 faux fur rug from Ikea.
Dior has launched the Dior Addict It-Lash collection that plays up the magic in your eyes with some bold bright colours that can easily be tamed down for an every day look.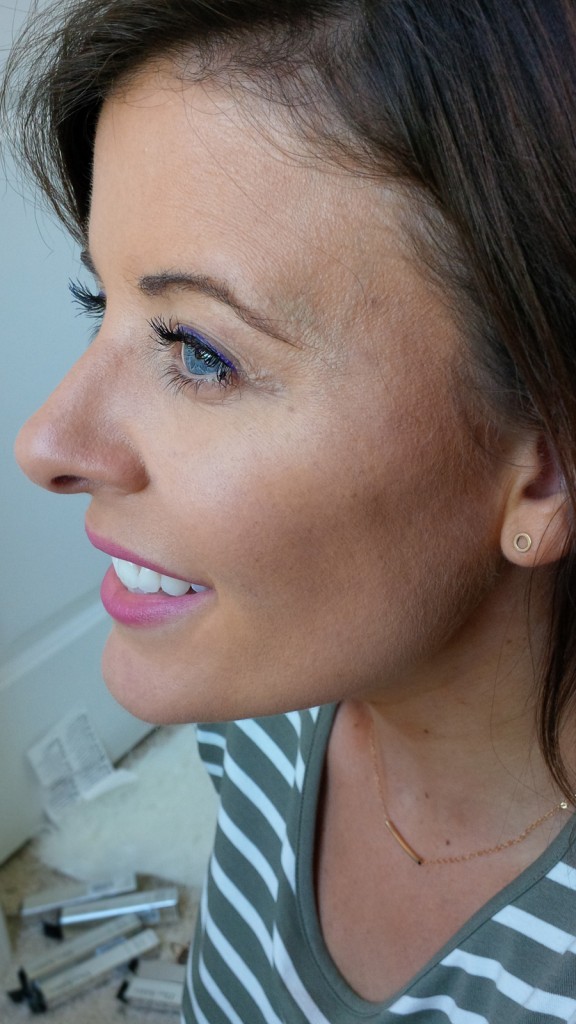 Check it out, I'm wearing the Dior It-Line in purple to show you how it's done. Subtle but POW-POW it's there. Am I right?
Pink too!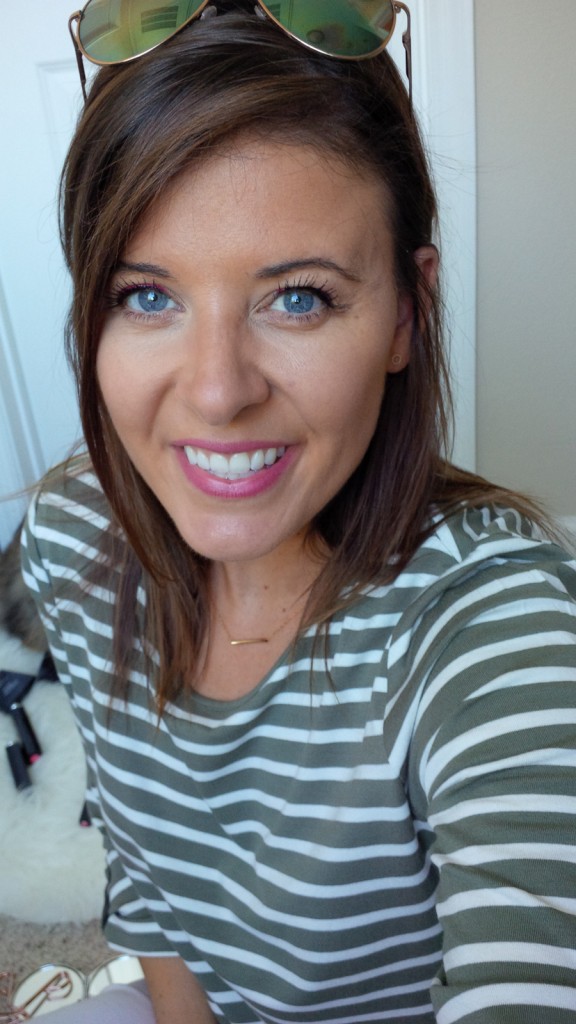 Side-by-side comparison of the two colours. (Click the images to enlarge)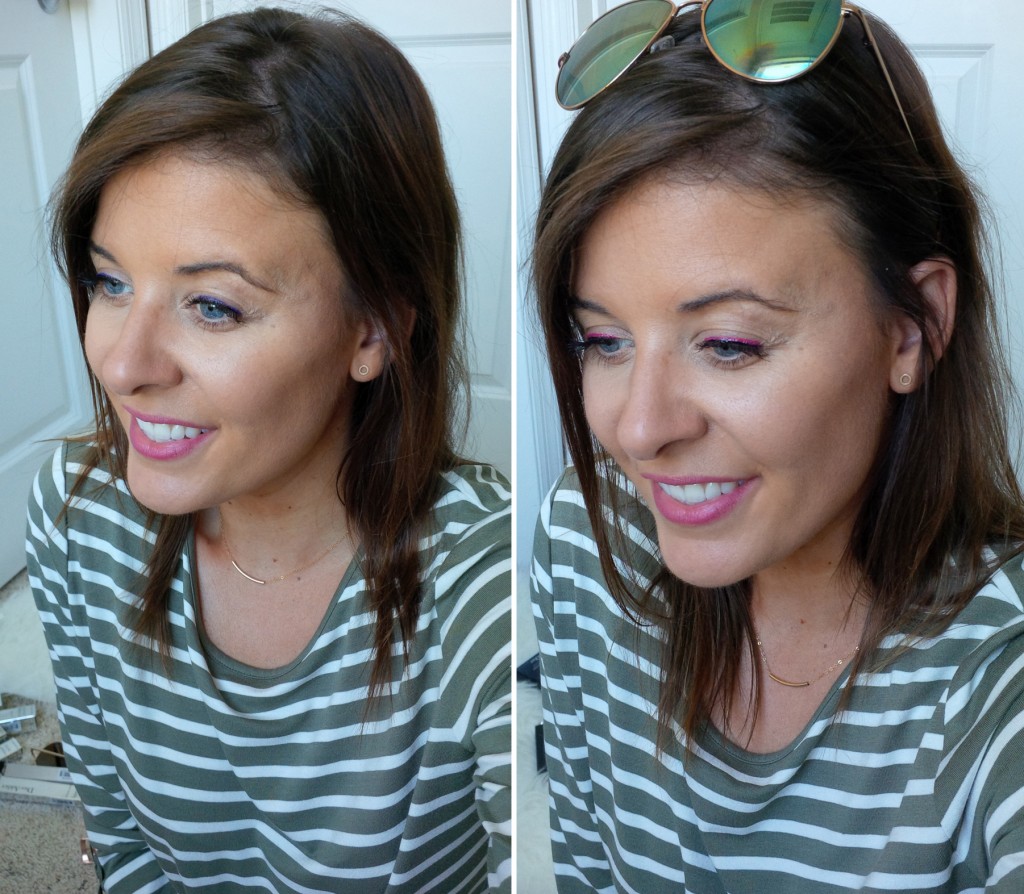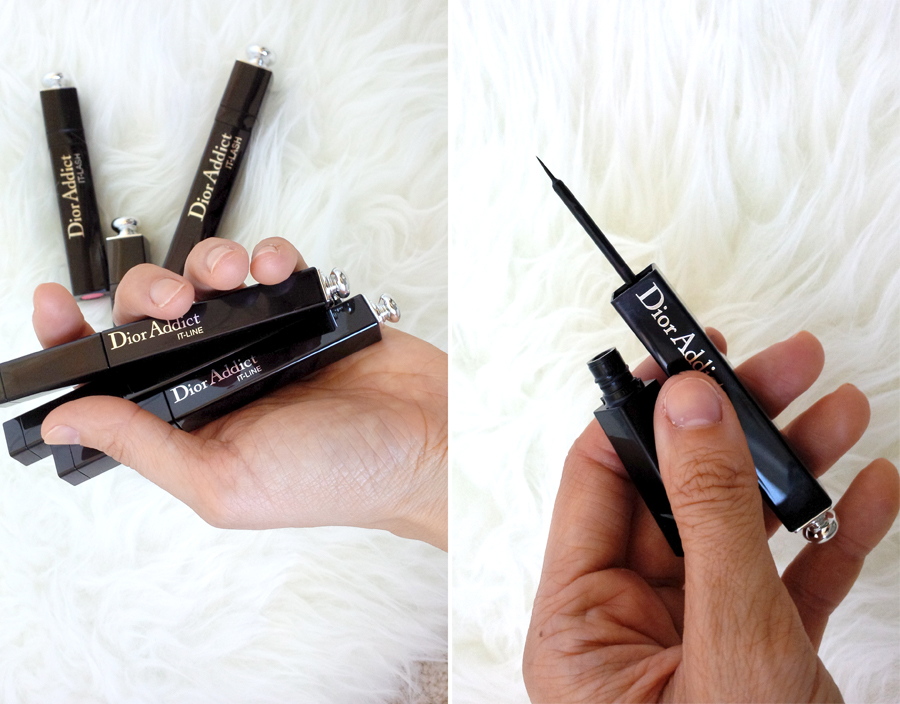 When I opened the packaging, I could definitely see myself stepping out of my comfort zone in playing with these fun colours. I wanted to make them work.
The It-Liners are a gel formula, which means that the colours are daring, bright, and as bold as you'd expect them to be, when swiped onto the skin. I swatched them on my hands before going for a sweaty 5km run on the treadmill, and they stayed put — of course, until after I smooshed them with my hand to see if they'd budge. Ha.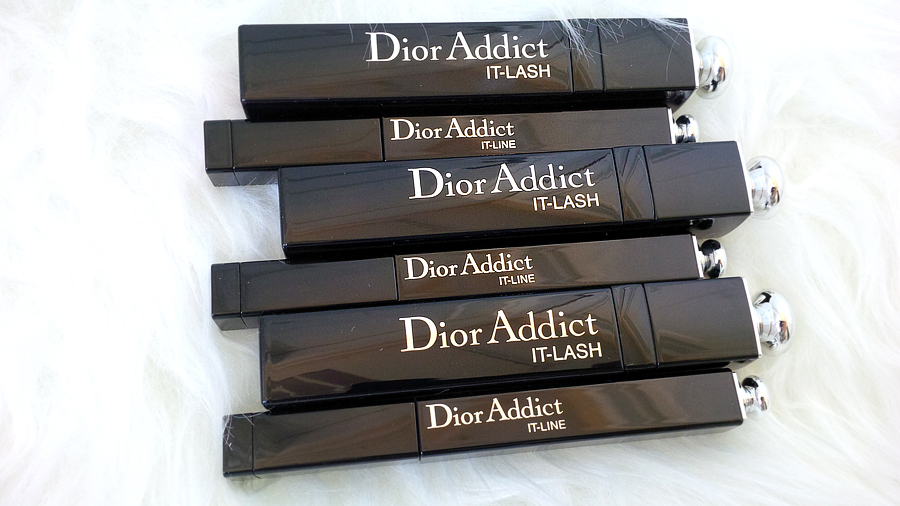 Dior Addict It-Lash has been marketed as Dior's "do-it-all" mascara. But I have to disagree on their part. It supposedly gives both volume and length. I never seem to have a problem with mascaras since I've told you many times I am blessed with naturally long lashes. And, while I agree it gives a tremendous amount of length, it only gave a hint of volume. The formulation of the mascara was a little too liquidy for my liking, and is most likely prone to spider-lashes (clumping) if you're not careful with the application. I much prefer Dior's DiorShow mascara which has a big fat wand.
I have heard on other reviews that the It-Lash is comparable to the Benefit They're Real mascara, as they have similar wands. I wouldn't be able to compare those two for you, since I haven't used the Benefit mascara.
I received the blue, pink, and black It-Lash mascara. Here's a super close up of the blue mascara applied just at the tips of my lashes. The rest of my lashes was using one coat of Dior It-Lash in black.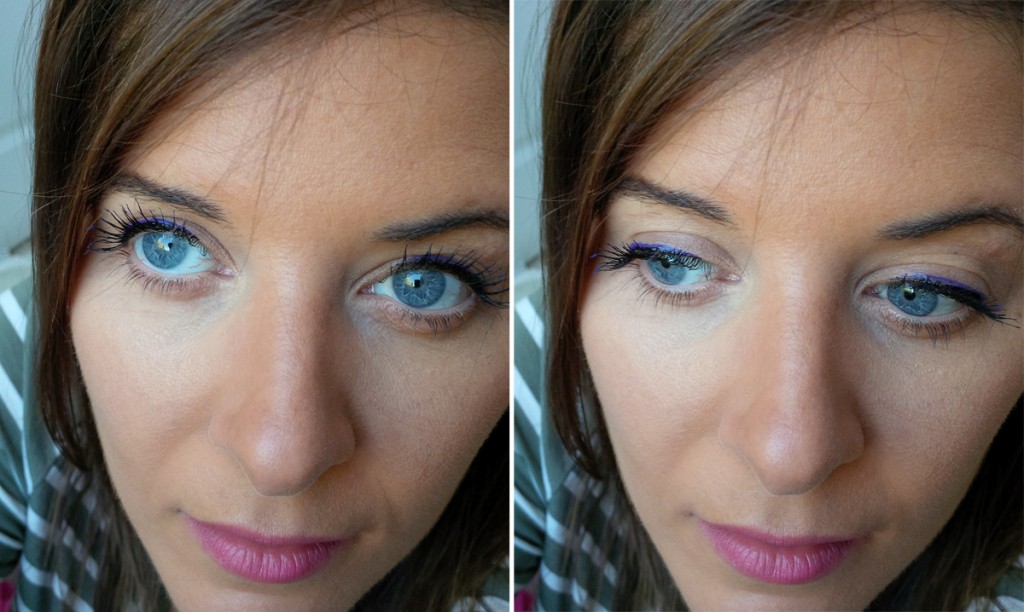 I also received some pretty fantastic monoshadows from Dior. Look at those colours. As a conservative make-up wearer, I'd either apply this with a small eye liner brush just above the lashes as a powder eye liner, or a smidge of colour in the crease to give a bit of a wow-effect.
And the swatches, can't forget the swatches.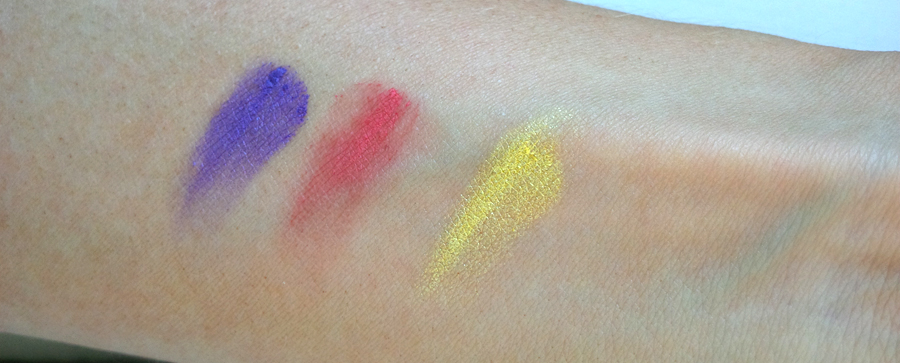 The Dior Addict It-Line ($32CDN / $31USD) and Dior Addict It-Lash mascara ($32CDN / $26USD) are all available in four colours: black, blue, purple, and pink. Then the Dior Mono eyeshadow ($32CDN / $29USD), is available in yellow, pink, purple and khol (black). This collection is now available at Dior counters nationwide and thebay.com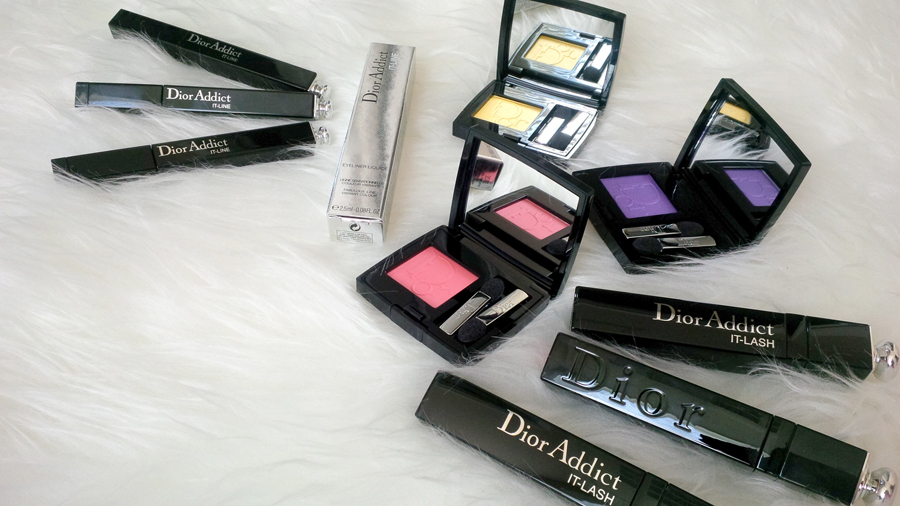 Does anything pique your interest? Thinking of picking up any of the items I showed today?
Disclaimer: The Dior Addict line was sent to me by the PR team. I never do paid posts/ads in exchange for product review. That is not honest. Opinions are my own, I'd like to keep it that way, since I like tellin' ya how it is. I know not everyone can afford luxury beauty products, such as Dior. Perhaps you can splurge on one or two products from their collection if you enjoy the photos and swatches of what I have to say. I am lucky enough to work with Dior's PR. As you know, I only work with companies who I 100% believe in. My opinion is never biased towards a brand, and always my own.