I don't get the weather. First it was 40º for a whole week now this week it's dropped to 17º and I feel like I'm in the arctic. What extreme temperature differences. Seriously I feel like I need to sit by a fire.
I visited the Toronto Fossil HQ's in February (wow, has it been that long since I saw my friend Lori!?) and blogged about the Summer 2013  line a few months ago. Now it's time to jump into the goregous Fall collecion that I was itching to show you all! Since it's already in stores I can talk about it. 
Tada! Fossil Fall 2013 Collection.
I haven't been checking out the Fossil website in a while. I can't visit there too often, or I'll want everything. My co-worker showed up to work with a brand new bag and told me she purchased TWO purses over the weekend. TWO. From Fossil! That means she now has 4 Fossil purses and endless more accessories and watches by them. Since she failed to tell me that she bought them and I had to find it out my own way (spotting it next to her desk) I decided to ask her to take photos of me modeling them. Ha!
The orange crossbody explorer was on sale, and she couldn't decide between the Explorer Tote in purple, or the Explorer Crossbody in orange sooo, she got both.
Hello beautiful! LOVE THE ORANGE.

Alright back to the Fall collection. I want to show you my favorite item FIRST. I don't want to save the best for last. Who does that?
Boom. There you have it folks. The best of the Fall 2013 Collection in my mind. Leopard print and orange. Huzzah. How beautiful! Wait omg, I can't find it online. Did they only go with the black for Fall?! It's the Memoir Flap Checkbook by the looks of it. Ahgg.
Couldn't stop modeling with it.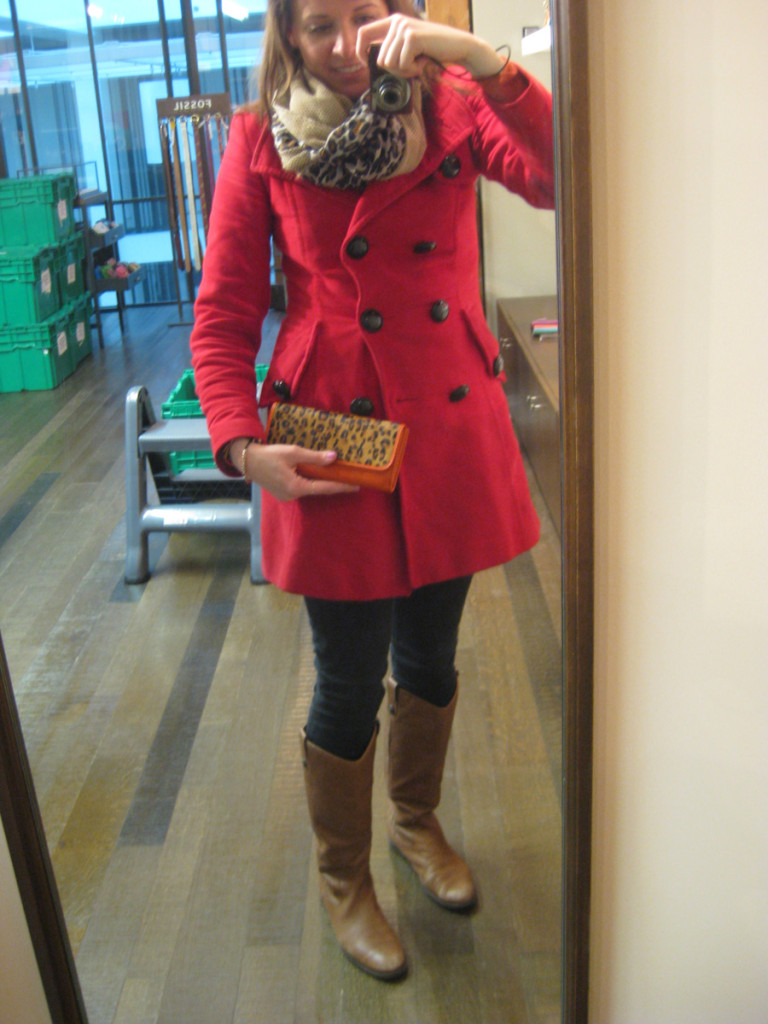 It's in stores right now. Also online. How convenient.
There's such a variety of styles this fall it's incredible. Look at the two purses below. Almost like old school Doctor bags. The one in the back I forget the texture, whether it's cloth or leather but the gold cross hatch detailing on it is beauty. The cognac color of the purse in front is one of my favorite browns for purses. Plus it comes with matching wallets (like the one in the bottom left hand in the picture below).
I've been itching for Fossil to come out with a suede purse. I have two favorite colors lately. The Erin Crossbody is available in this purple/fuschia below. How perfect, one of my favorite colors (To be honest, my first fav color is a nice coral/watermelon and fuchsia is a close second). Too bad the entire purse isn't suede. I need them to make one like that. Fossil, you listening? :) Below is a crossbody canvas and suede mixture with a full zip on the top, large enough to fit your (reg sized) ipad.
I dare you to buy this Erin satchel below and show it to me. Perfect color. A nice pop of color to add to your Fall wardrobe.
And for the conservatives who still like Fossil but want to stay classic and steer clear of trendy colors. We have the perfect wallet and color for you. Navy! Always safe, always reliable.
Some fun belts are readily available in the furry leopard print too. I've spotted (ha) a similar belt at Target Canada, and already picked one up. So I'm good for now.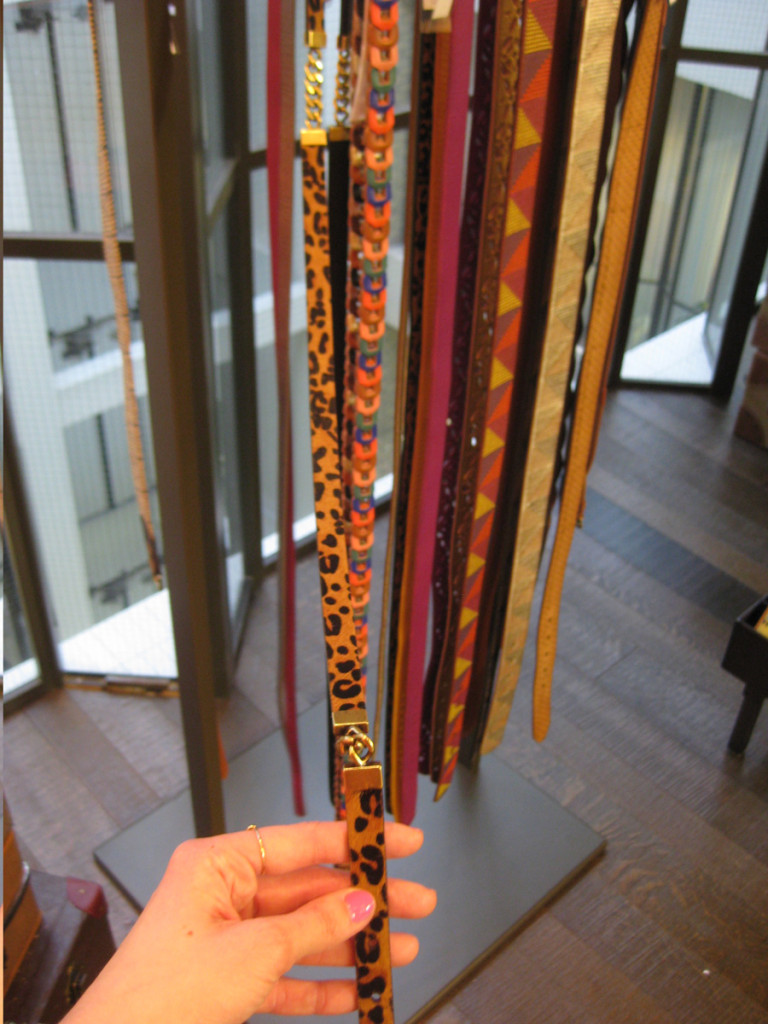 I had such a fun time at Fossil, I can't wait to go back. Can't believe it's been five whole months since I was there last! I need to change that, asap :)