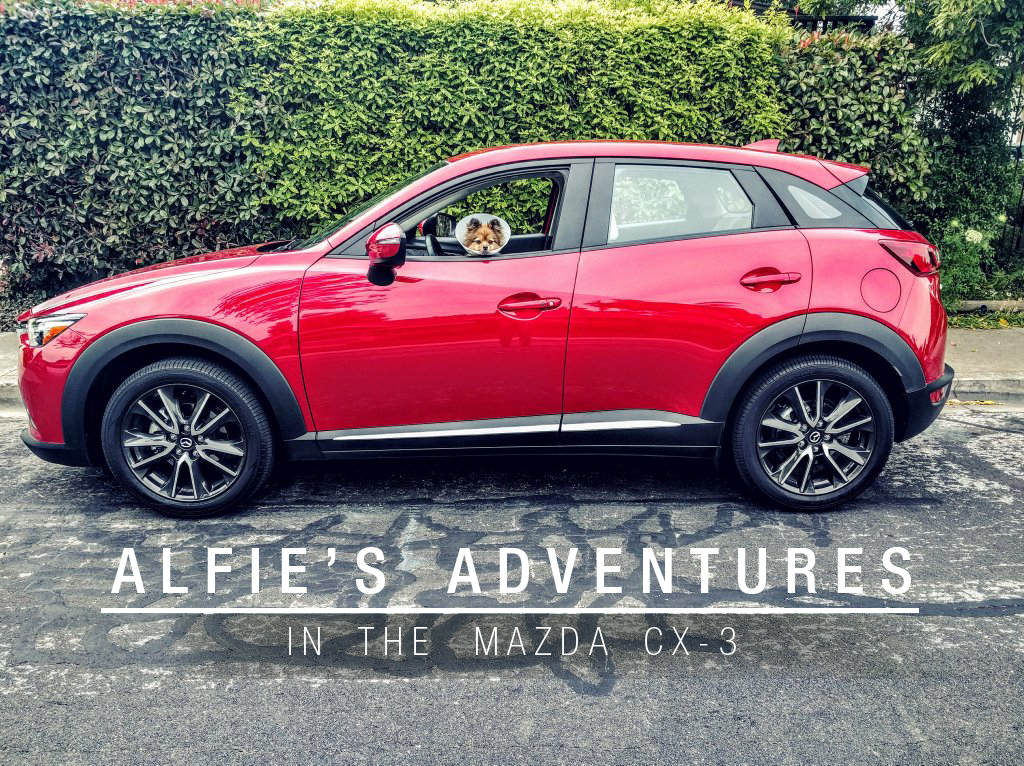 Gosh! Time just flies by when I'm not blogging. I need to get a system down pat again where I set aside a day or two to write and pump out some blog post ideas and photograph the things I want to share with you in advance. Otherwise, it's complete radio silence around these parts for days on end! Oops.
And for good reason this time. If you follow me on Instagram then you already know what happened. But, the past two weeks I've been preoccupied with taking care of our little puppa-friend, as everyone knows and loves: our little Alfie. A little under two weeks ago, Alfie and I had the scare of our lives when he was attacked and mauled by a neighbours pitbull. Counting his lucky stars, he wasn't killed (and could have been easily! Many small dogs get mauled and killed instantly this way). While it was happening, all I could do was scream and watch it happen, only by the end of it I clicked-in and my instinct told me to try and yank Alfie's harness + leash as hard as I could to fly him up into my arms. It was terrifying, and the visuals and Alfie's little screams still haunt me. I rushed him to the vet 20 minutes after the incident happened and he required sedation and a lot of stitches across his entire belly and a drain to help the gross stuff come out. I don't want to get into any details about how the other person is dealing with the whole situation, but my husband and I — we're working on it. It's stressful. That's all I'll say.
GOOD NEWS. He is doing well, amazingly well to be honest. He has surprised us all and bounced back within the week of the incident.
A few days after, I had the Mazda CX-3 dropped off to me for the week. I asked Mazda if I could review the same car that I own, but a newer version (Mazda 3 hatch) for my birthday week—but unfortunately it wasn't available. So I reviewed the snazzy little bug-like car: CX-3! It's taller than the hatch, but wider and stumpier (shorter lengthwise) which was surprising. But super fun to drive around in. I think my next car is going to definitely have a white leather interior. There's something a lot more luxurious about white leather, than black cloth (what I have) or black leather (typical, right?). And those red accents against the white leather? Hoooowee. The panelling on the CX-3 is significantly more different than my 9 year old Mazda 3 hatch. I'm loving the upgrades! I do have to say, I do not like the center console and where the drink holders are. It's impractical, and the straws hit off the center console. Plus, there was nowhere to "hide" stuff (I suppose you could stuff things into the glove compartment, but I like having options. Like again: center console). But I guess those are minor details.
As my Dad would've said, it's a slick lookin' car!
Of course, as per usual rules are rules and Alfie must always be my first passenger as he's the little Captain in Command. I was so excited to see Alfie smiling when we were driving around— just like old times.
Alfie required a t-shirt on his body, and a cone on his little noggin' as we didn't want him at his stitches. But how cute is he, popping his head up at this little Snapchat video I posted? What surprised me, is that Alfie is really digging the tee-shirt I picked up for him for $1.50 at Daiso. He gets huffy when I take the tee off him to clean his cut!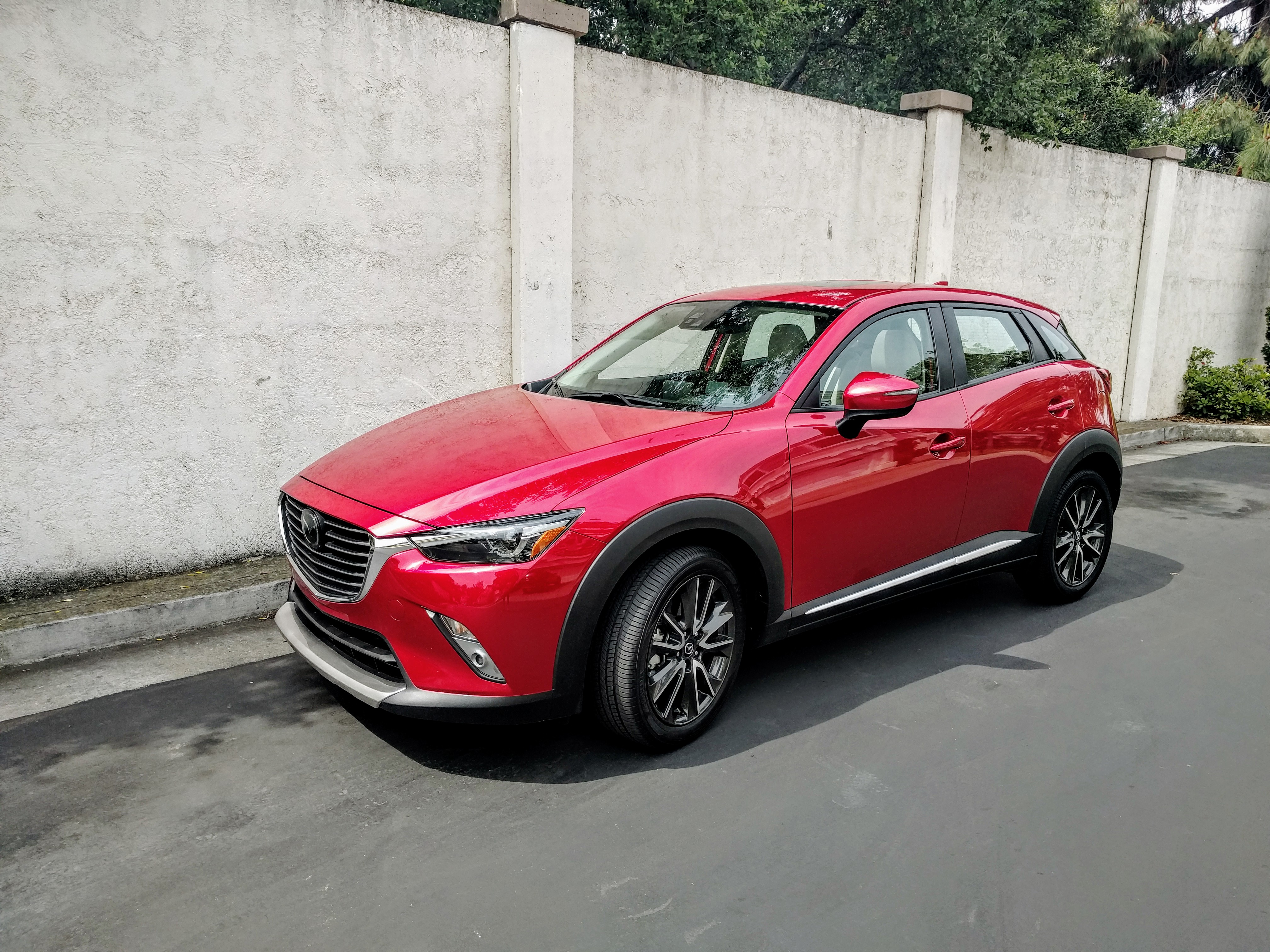 My husband and I toured around in the CX-3 scoping out new-to-us areas, and just after sunset we went up on one of the mountains in the South Bay, and what a view of the area.
It was incredibly stunning and it's something you have to trust when I say, you have to see it for yourself since photos wouldn't do it justice. Also, I didn't take any photos while we were up there (all you'd see were street lights and darkness haha!).
Oh, how was my birthday? Excellent, considering I met Ronald McDonald and had my photo taken with him, haha. Mister and I were invited to a Mother's Day event (dog Moms totally count too!)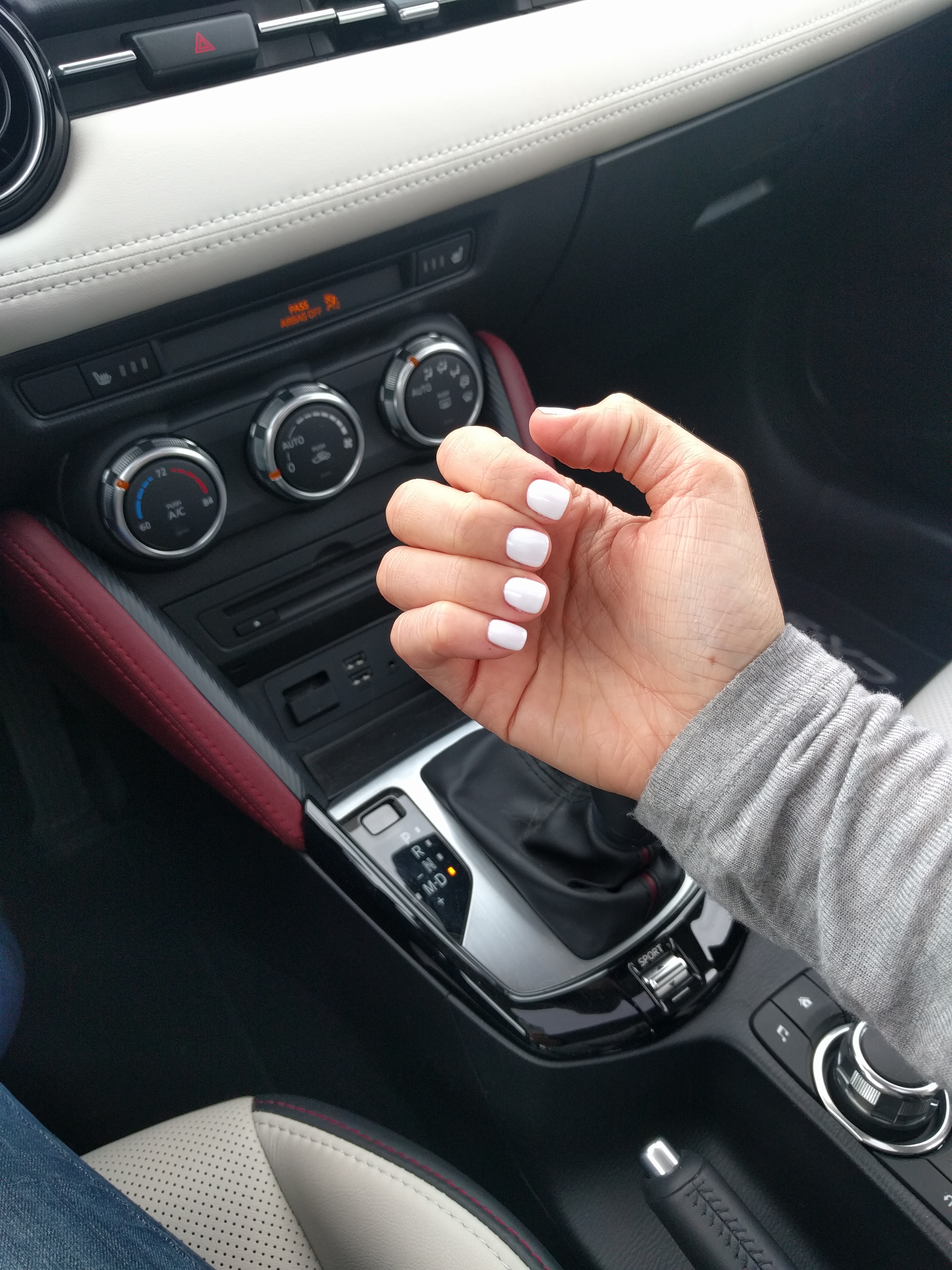 I also ended up getting my nails done. White shellac is back. I was so excited to see Mr R. McDonald I started wiggling. Hence the awkward stance. Hey, I'm a kid at heart.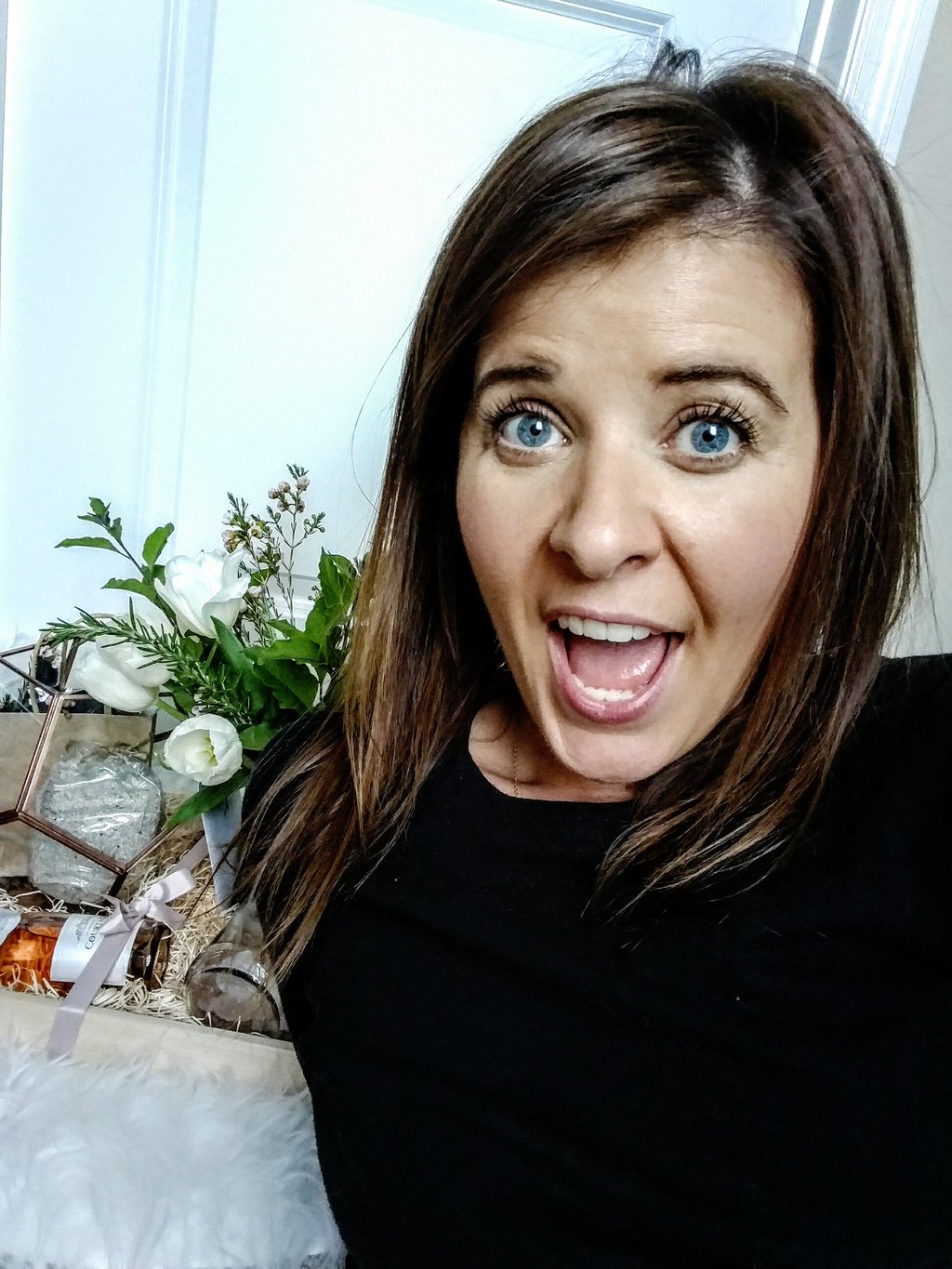 I also got spoiled with a nice surprise on my doorstep from a pal of mine. One of the last days with the CX-3 I decided to drive up to the Livermore Outlets to do a bit of birthday shopping for myself. Tip! If you're from out of state/country: bring your license/passport and you can go to concierge and get a free discount booklet to use at the stores.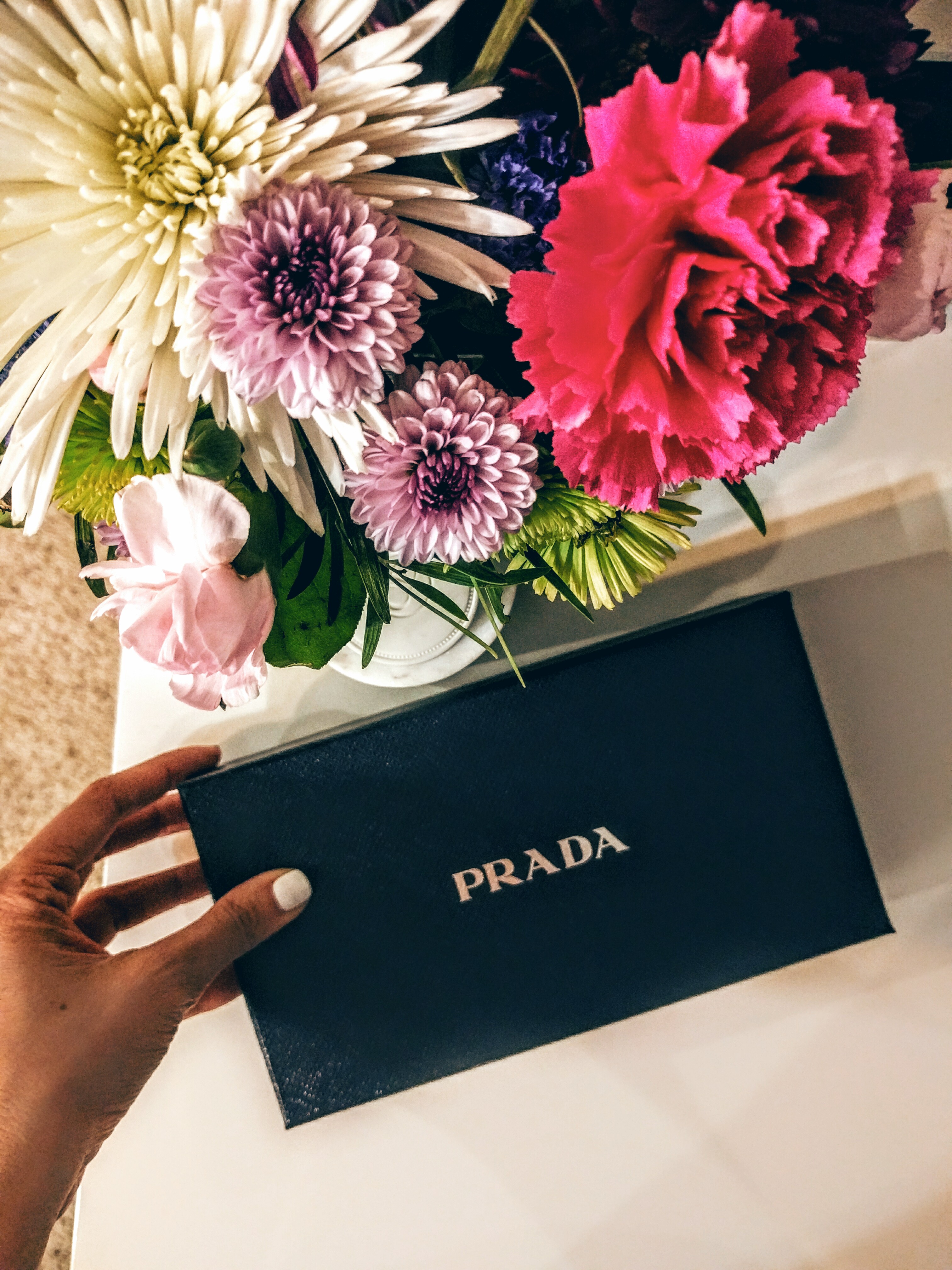 I did a sneaky little purchase at Prada — because who has time to pay full price? Not this bargain hunter!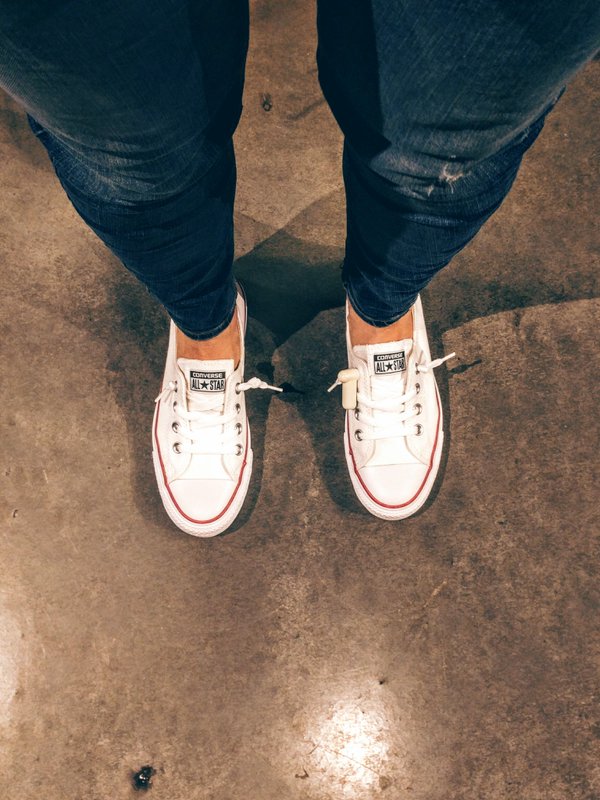 I think I've jumped on the converse kicks wagon. The regular lace-ups look like clown shoes on me, but the slip-on's somehow make my 8.5 foot look smaller, and rightfully so since they run a little big. I tried on an 8 and I still have room. I didn't buy them, but eventually I may consider it.
How has your week been?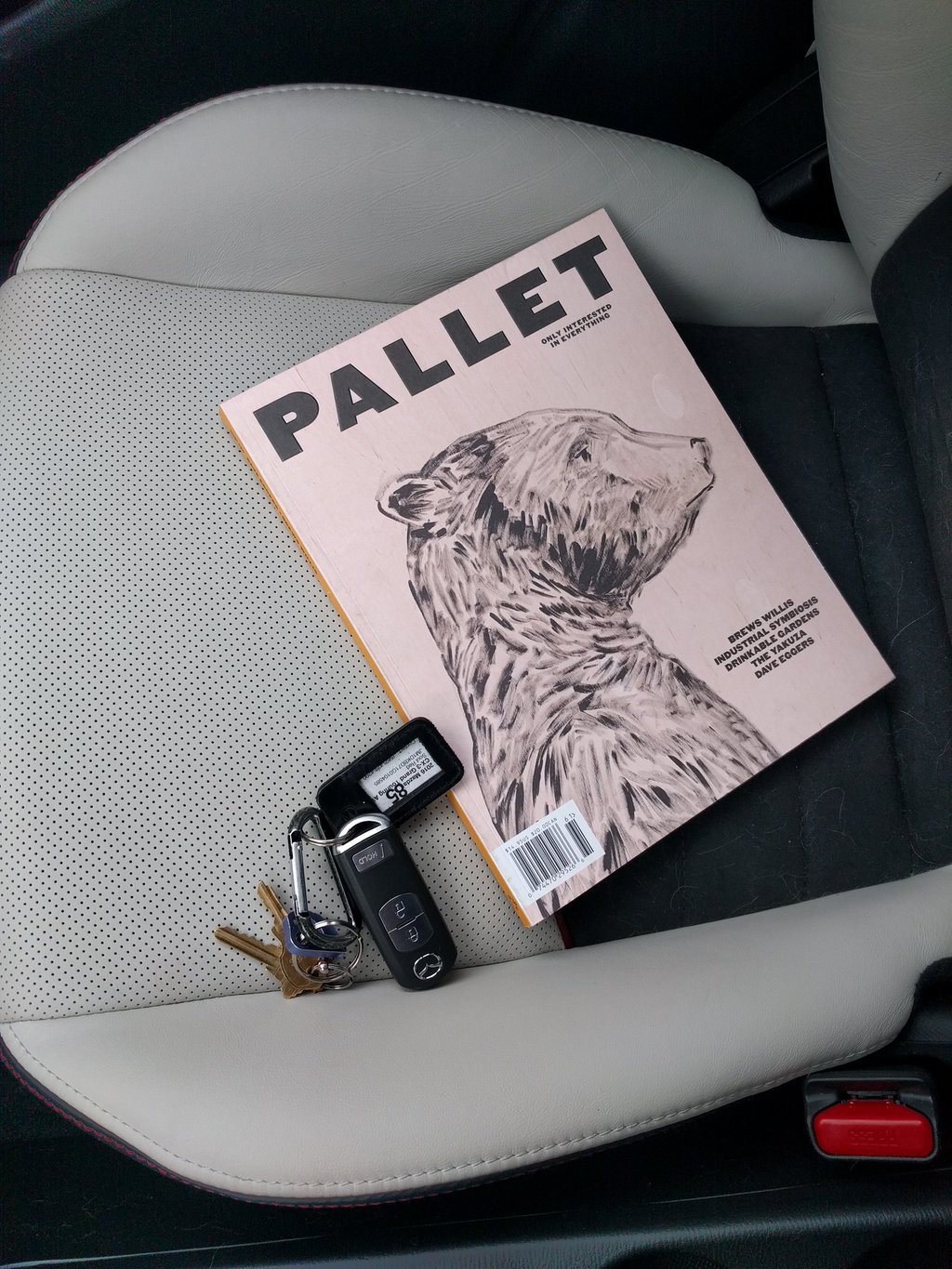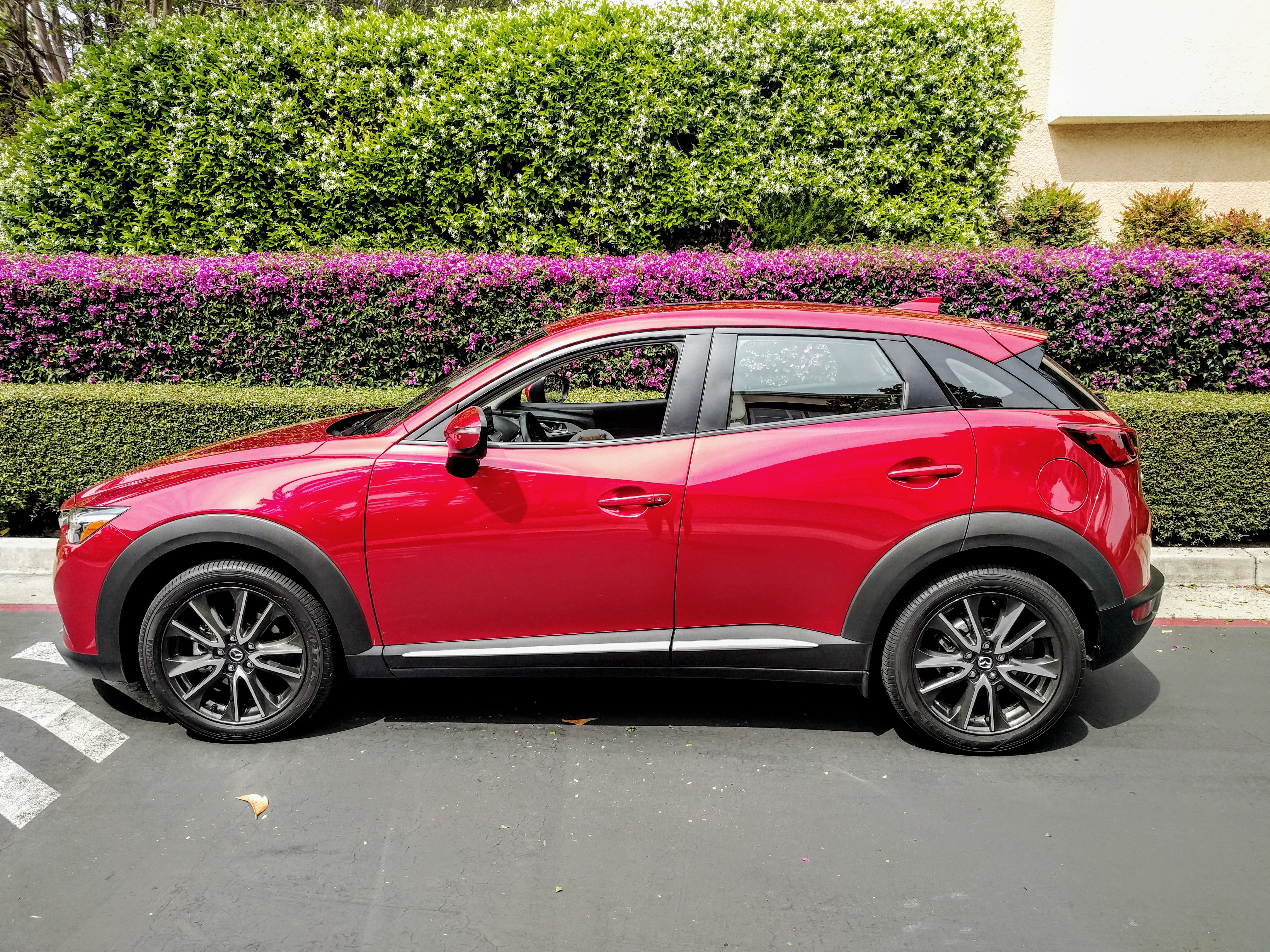 Thanks to Mazda for loaning me the CX-3 for the week, for a little birthday gallivanting! :)