Etsy is my favorite place to look for gifts, before heading out to local malls and shops. On days that I'm bored I just window-shop online and figure out birthday gifts and next year's Christmas gifts. It's a bit insane to be that early for Christmas, but at least it's fun and you can really truly find something that would fit your friend/family member to a tee. You can even e-stalk some of the etsy shops online and wait until they have a sale or free shipping as a lot of them aren't even located in the same country you are. Mind you, some of the sellers I've dealt with have incredibly fast shipping times and I'm amazed that it gets to me in the same week that I ordered something.
TIP: Click all images to bring you to the shop, too!
If I was to buy for someone with a green thumb (unlike myself, as I kill the easiest plants to look after, unfortunately) I'd go over to CocoHoney and have a glance at the miniatures growing. Maybe I wouldn't end up killing it? I think this would be super sweet.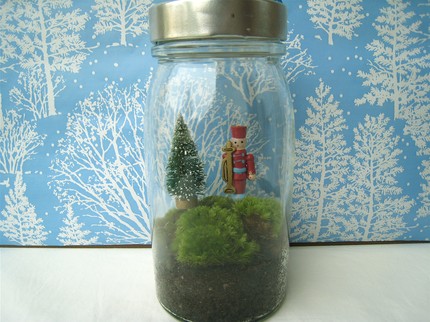 I know a few great photographers around, and Nelly Bean Co's etsy shop is so fantastic. Wouldn't the below 'pea' be such an adorable prop for two best friends who  had their babies around the same time — buy two of these "two peas in a pod" tpe thing? Except one baby per pod, defeating the original statement. Whatevs. It's cute, right? Totally would get that if I was into photographing babies.
As for clothing, there's a lot of talent to choose from when browsing on Etsy.
Like some felted fine merino wool? Shop at sandmaiden located in Seattle. I actually bought this sweater wrap from her a few days ago, you can also have it custom made if certain sizes don't fit you! I'm just waiting for the turn around and shipment and I can't wait to receive it! Isn't it … sexaay?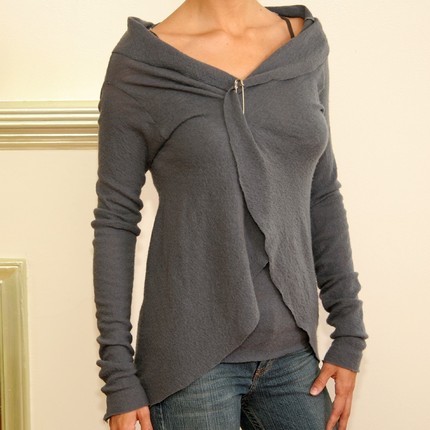 Since I won't be allowed to run til spring, I've been coveting the 'I Enjoy Running' tee from Fire Daughter Clothing shop. Even to wear as a warmup while going to head into the gym. I can at least eye the treadmills while sitting behind on the bike machine, right?
Getting out of the clothing section…Want to be the Alpha in the home with your dog? Why not embarrass the poor thing with a dino suit jumper for Halloween? That poor pup looks so angry, but I can't help but laugh and want one for my Alfie in October. Yes/Yes? MiPooch sells them for $30.
I'm a huge fan of gorgeious unique looking leather purses. I'm not a fan of Coach because of their "C"'s displayed all over the purse, or Louis Vuitton logos – too much bragging or bling to be honest. I'm more a fan of plain leather purses with a nice design. Morelle's purses caught my eye, all the way from Greece. I'm eyeing a handful from her collection.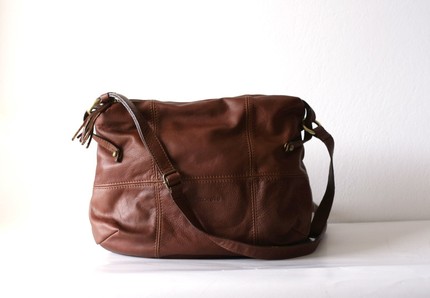 Another talented purse designer has got to be mentioned: ZhenUN Leathers has got a copious amount of luxurious handmade leather purses at a reasonable price. This etsy seller is located in freaking way cool Bangkok and I've had this green purse added to my favorites list for a month or so now. I'm saving up money in my PayPal to purchase it.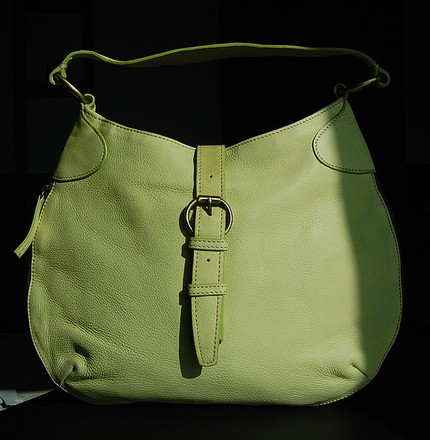 Have a friend that's a huge fan of monkeys? For their birthday or … next Christmas (heh heh) why not get them something to commemorate it by a tissue holder from Monkey Travel Club…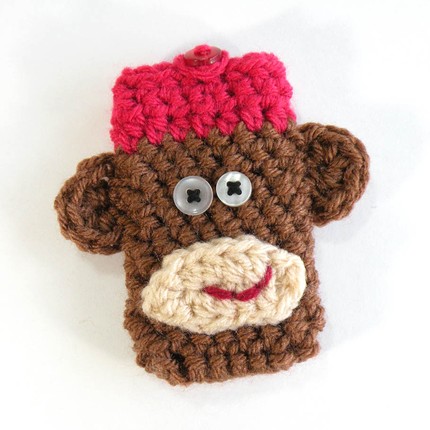 …or even a key chain from Leather Prince?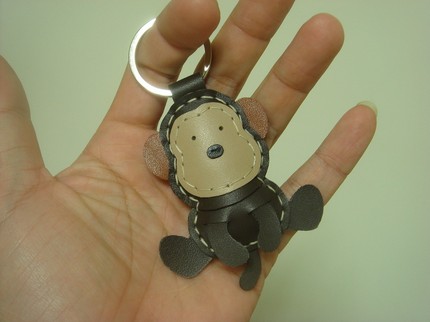 And finally, maybe your mother likes necklaces. Give her the key to your heart. Or something lame like that. Key necklaces are pretty popular right now which I bought from CasCreatives three times already! One of which I sent to Erin as a thank you present. Aren't they sweet? They're SO tiny.
There's some talented graphic designers (ahem, like myself – if I had an etsy shop!) that work with letterpress and create some fab cards. I've already bought a stack of birthday, thank you and happy holiday cards from so many etsy sellers. But one I find myself going back to is The Paper Peony for all sorts of occasions!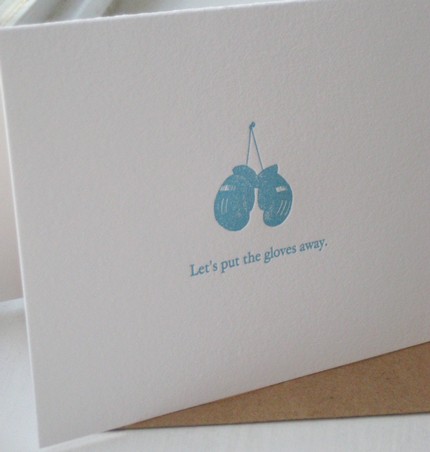 Finally, if you're a tea or coffee drinker — shop Mudpie2. I found some gorgeous custom mugs available on their shop. I want!