I've been wearing my pink and grey Nike Free Run 5.0's to CrossFit since I bought them on eBay for my birthday in May 2011. Look how bright they were!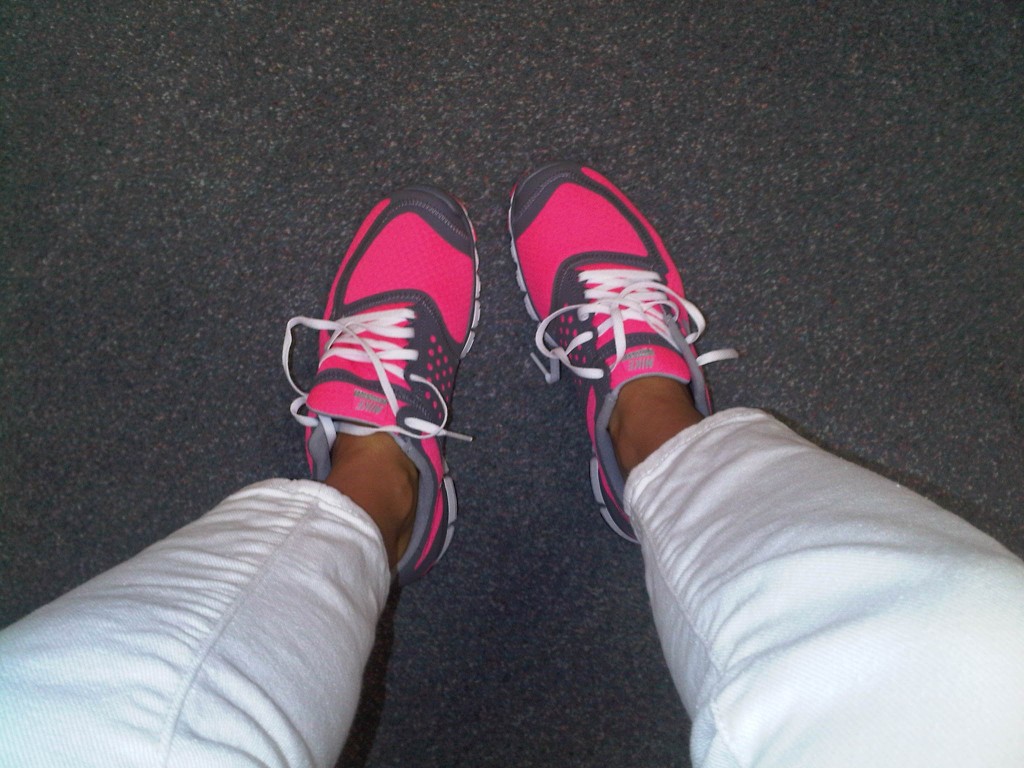 They are my favorite type of shoe to wear at CrossFit and to do short runs (5-10km) I'm not a huge runner and when I do run, it's not for long distances, so I can get away with a bare minimum running shoe. They offer me support, they're light weight and it doesn't hurt that they come in super fun colors.

I could wear them to CrossFit, to go running in, and believe it or not – climbing. I do have my own climbing shoes (that look like ballet slippers, they're very tight and conformed to your foot) but if I'm bringing someone new to the climbing gym who has never attended before. I tell them to wear a shoe where you can tie the laces tight and not have your foot feel like it's moving around too much. Having too much of a sole on the bottom of your shoe, you won't be able to feel the holds on the wall causing you to not have good footwork on the route.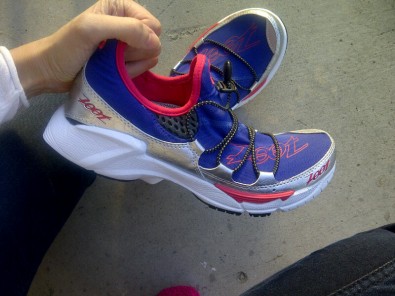 Another shoe I've always had my eye on the Zoot's. That's what my Boyfriend runs in, when he races in Triathlons. They're again, a nice flat minimal shoe which would be perfect for CrossFit and short running distances. Sport Chek fulfilled my request and sent me a pair. Unfortunately my usual size was too small, but I had no problem exchanging them for the larger size while I was in Toronto one time. I've been wearing these to CrossFit in conjunction with the pink Nike's.

Have you ever tried CrossFit?
I can't believe I'm coming up on year TWO in February!

What type of shoes do you wear to workout in?
Nike's are my first choice and then it's the Zoots.

Now I have to jet and research some wide selection of inuit pos system… I'll explain why, later.