Ever since I saw a pair of pink Nike Free's on 1970 Kiki Project Blog, I hunted them down for a month or so until I found them on Ebay. They were last years, or maybe 2009? models, so it was a difficult task especially to get a popular size of 8.5.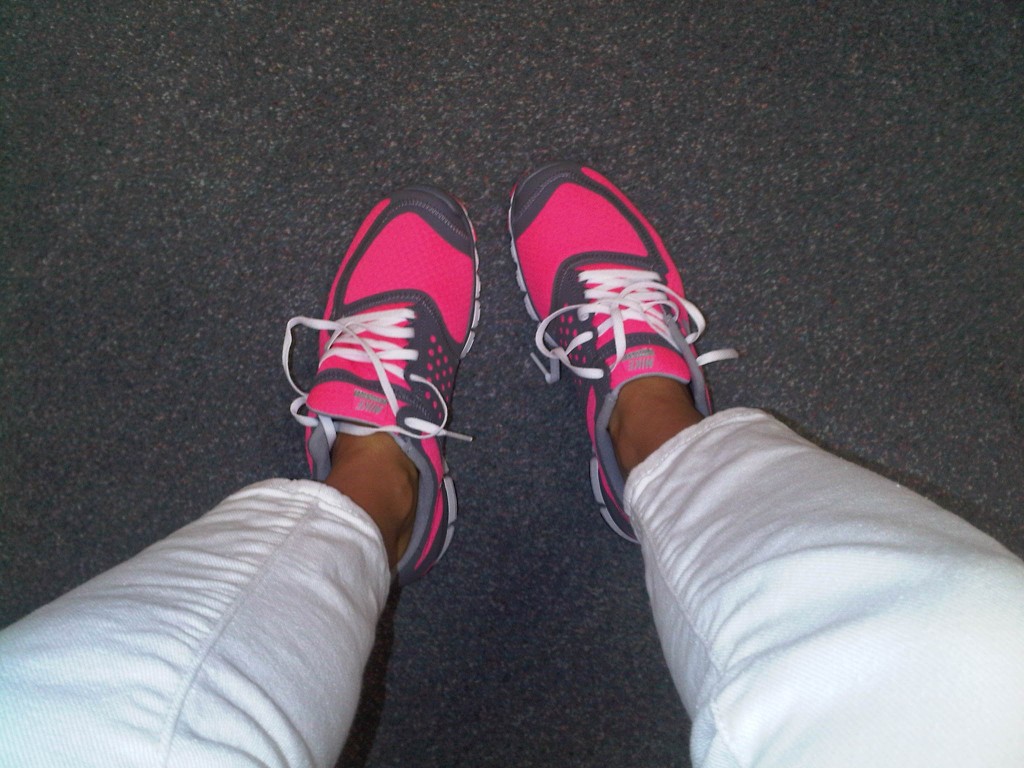 But I did it! I found them finally. They arrived at my work today and I tried them on immediately. So comfy, so cushiony, and makes my 'big' feet look small.
It's my Birthday gift to myself, these fancy pink and grey nike sneaks, I'm so excited!! I'm going to wear these to my CrossFit classes!