I was going to keep this a secret up until my Birthday, but then I thought I'd hype it up a little and get you guys all so very excited about something I have up my sleeve for you all. What the hey am I talking about? Wellllll friends…
In celebration of my Birthday on May 7th, I am planning to publish a birthday post—not about me on my special day. But rather all about you wonderful readers of mine. I want to give back to everyone who visits my blog, whether it be on a regular basis or occasional.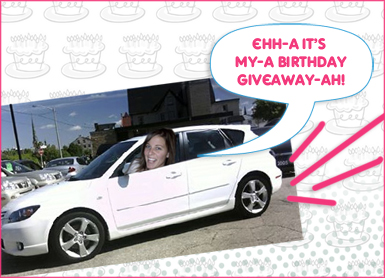 So I'm giving you a sneak peek of what is to come on my blog on Monday, May 7th! I don't want to give all the brand names away so here are two companies that are going to be available.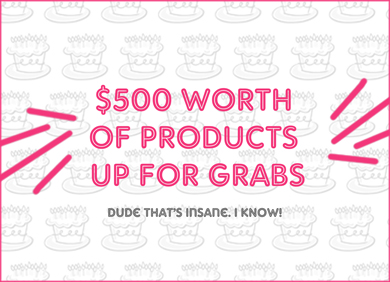 and (!!!) there will be multiple winners since some companies decided to donate more than one prize. How fun is that, right?
Maybe I'll do another sneak peak next week before the big reveal!
Weee! I'm so excited.