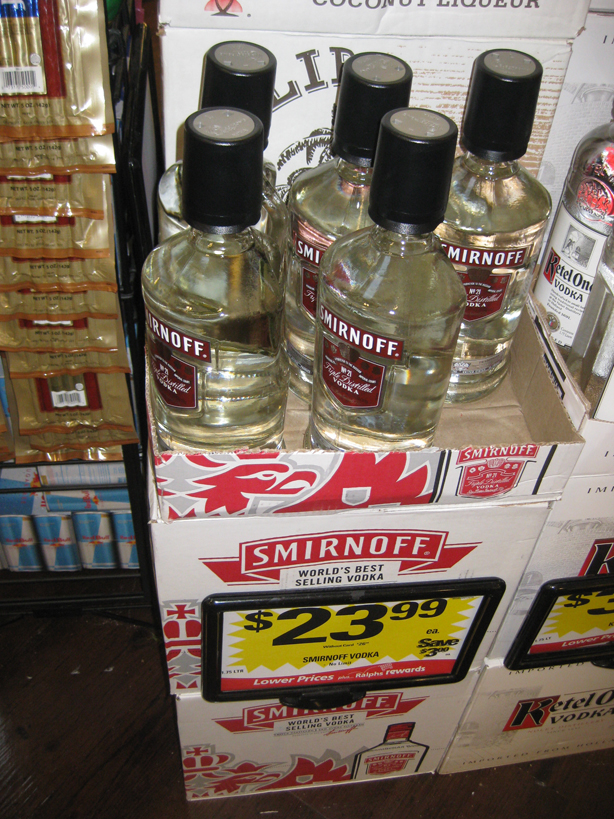 Shortly after our shopping trip, we headed over to Ralphs grocery store after doing a bit of browsing around and shopping together. I noticed the booze was CHEAP in the states. Check out that huge bottle of vodka for $23! LOL Moses!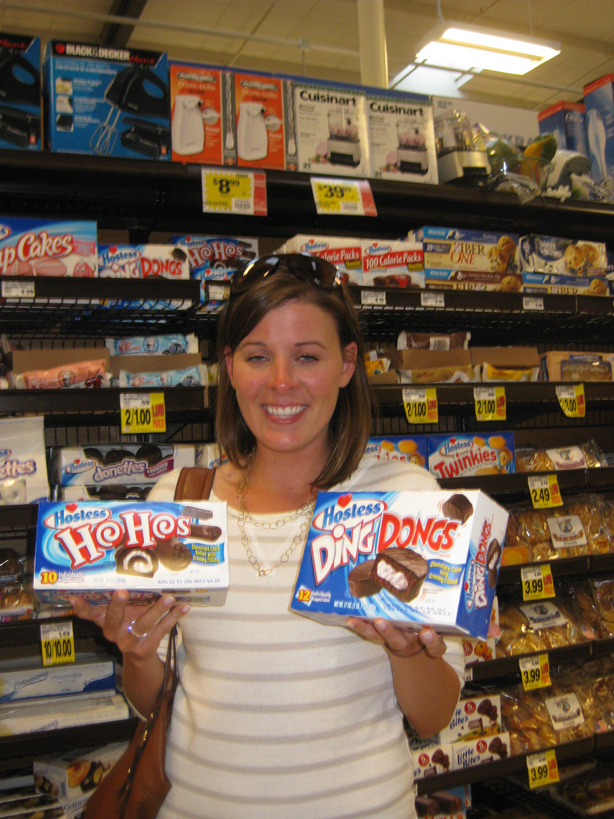 I can't believe there are things called Ho Ho's and Ding Dongs baaahh hahahaha. These were found at Ralphs (a grocery store). I was laughing, too bad I blinked!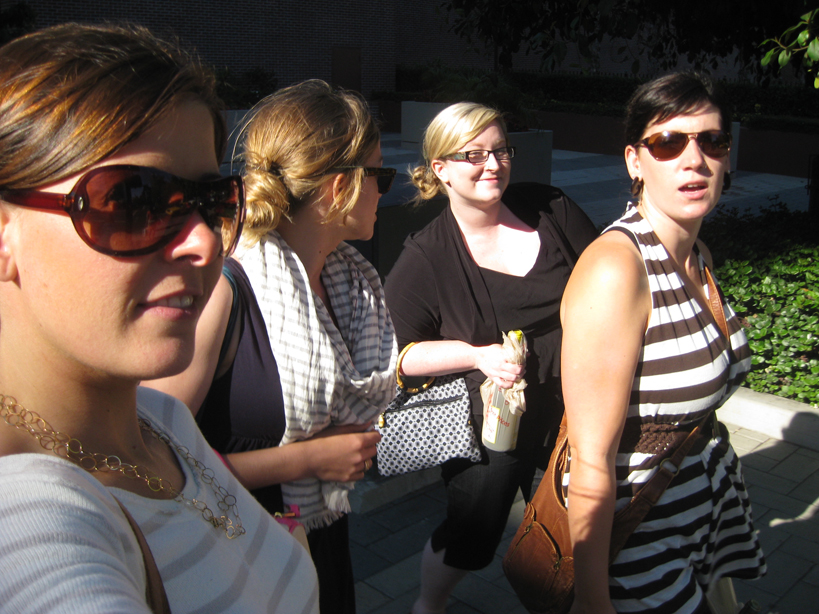 Walking back to our hotel in the beautiful sunshine.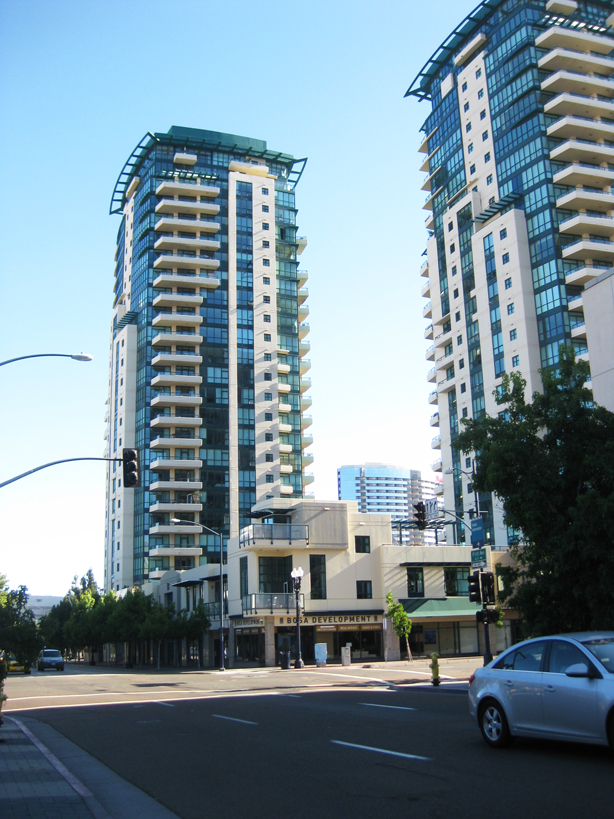 Some random street. But I liked it.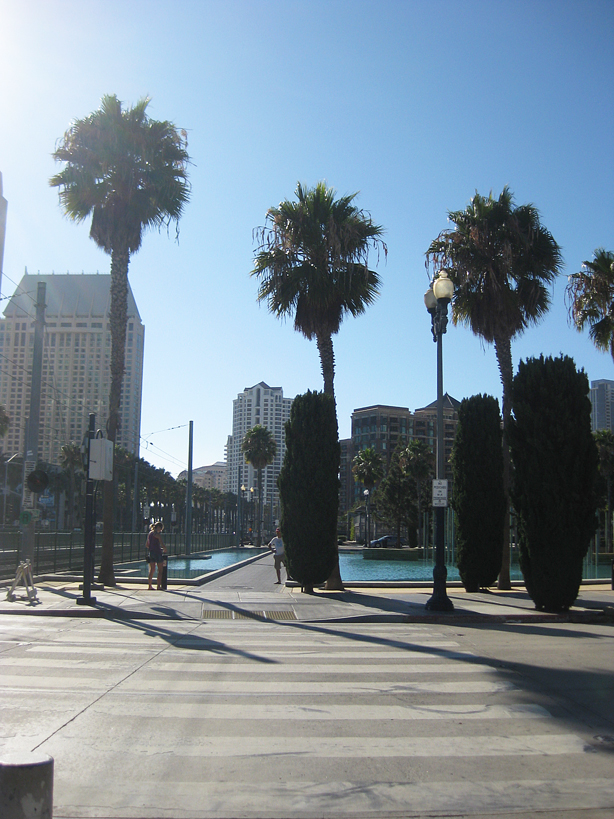 Spot the water behind the palm trees? Rememeber in my first post where I shot a photo of the aerial view from our hotel room? That's the big circle/pool of water.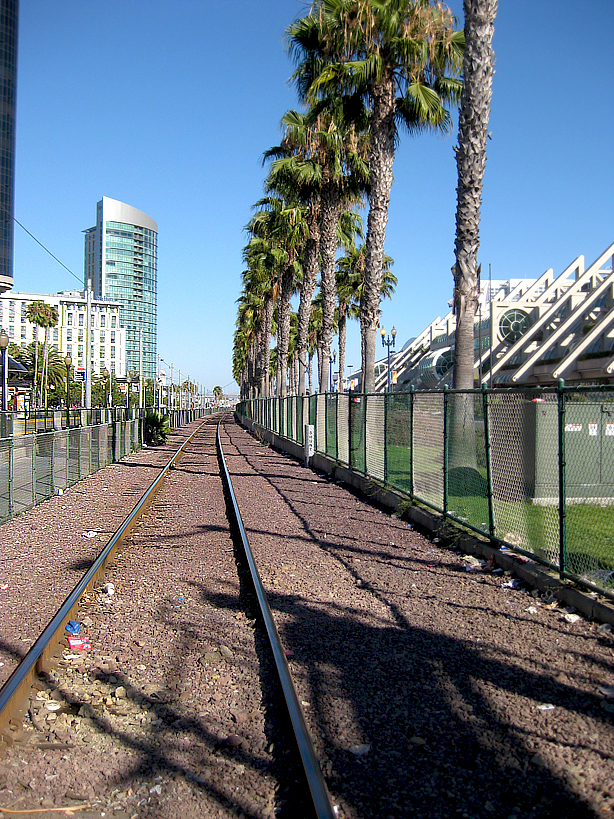 I'm honestly obsessed with palm trees, and trains. Two of my favorite scenes.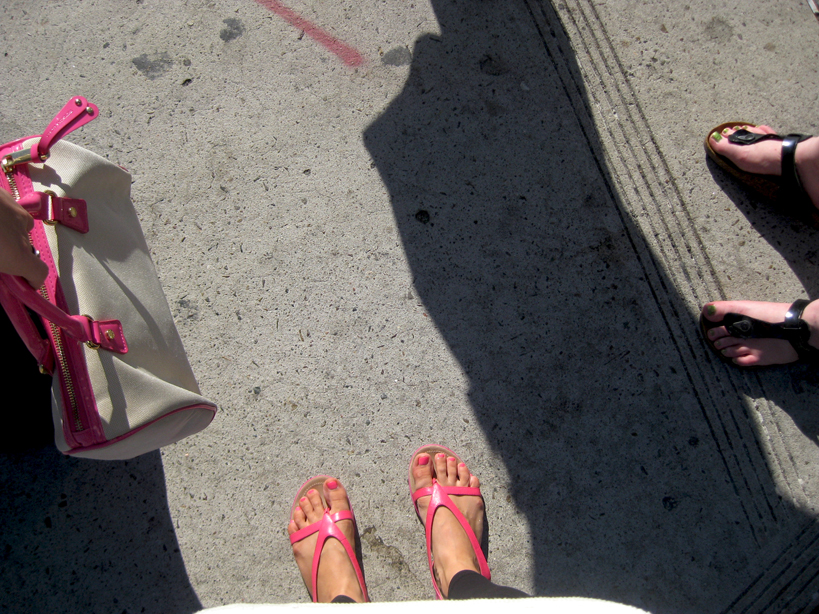 Toes at the stop light!
Our bellies were full, and our tiny bit of shopping was done. We had to pick up our registration kits for BlogHer so here is the view walking over. Luckily, we stayed at the same hotel that the convention was held, so we didn't have to walk too far.
In the Proctor & Gamble booth! Cupcakes!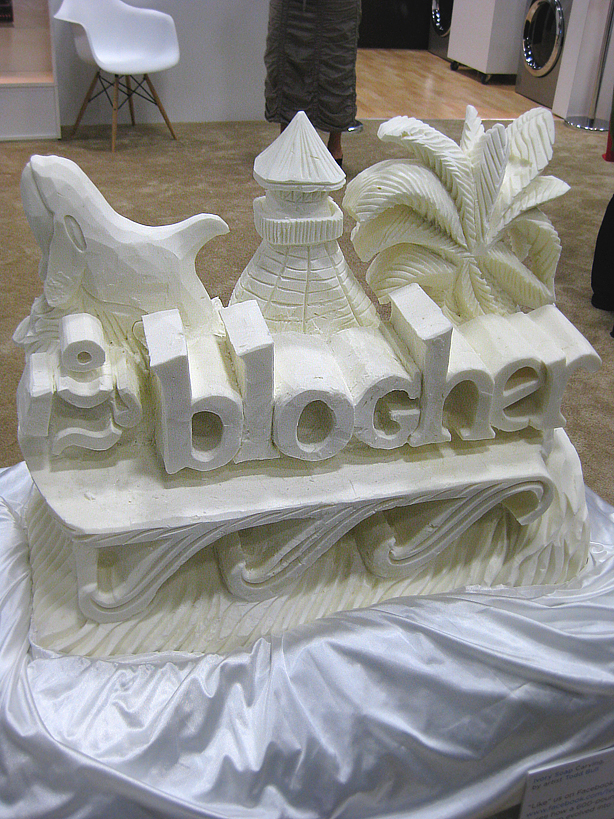 We got a free bar of Ivory soap too. This was carved from a 600lb chunk of soap, now down to about 300lbs.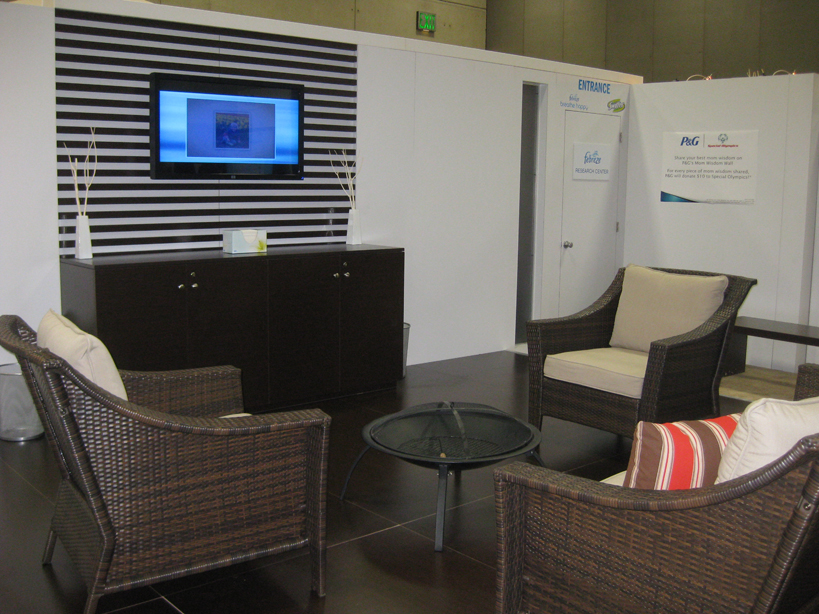 Lounge area of Proctor & Gamble.
Peek-a-boo, Shannon and I!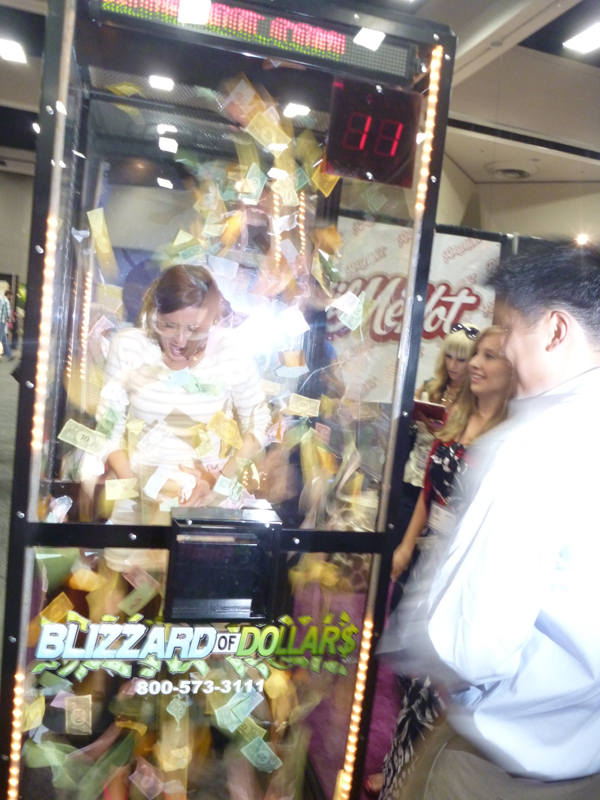 I ended up winning $11 at the Retail Me Not booth trying to collect monopoly money. Shannon and Venessa won 40-something and 50-something bucks! How awesome!
Twizzlers sculptures, completely made out of Twizzlers! Insane, right?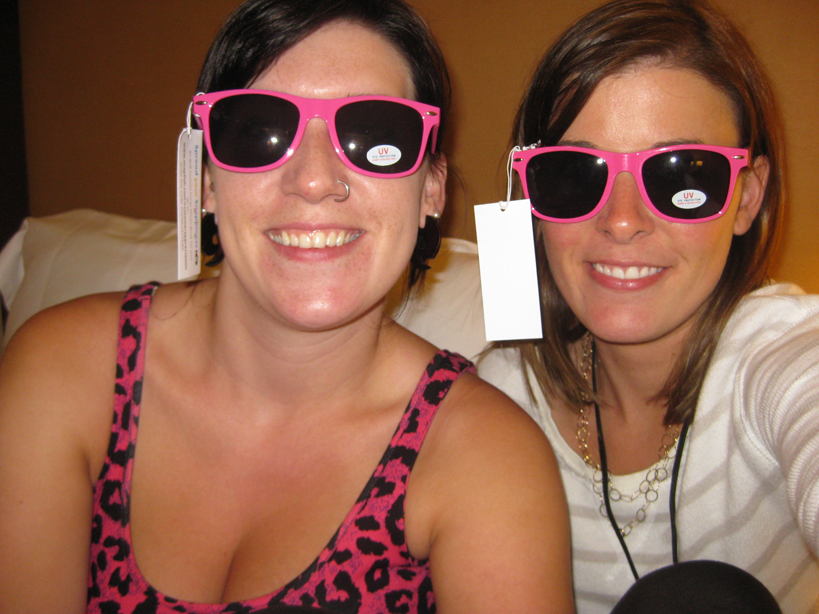 Inside our swag bags we received a bunch of goodies, including some Snap Fish sunglasses.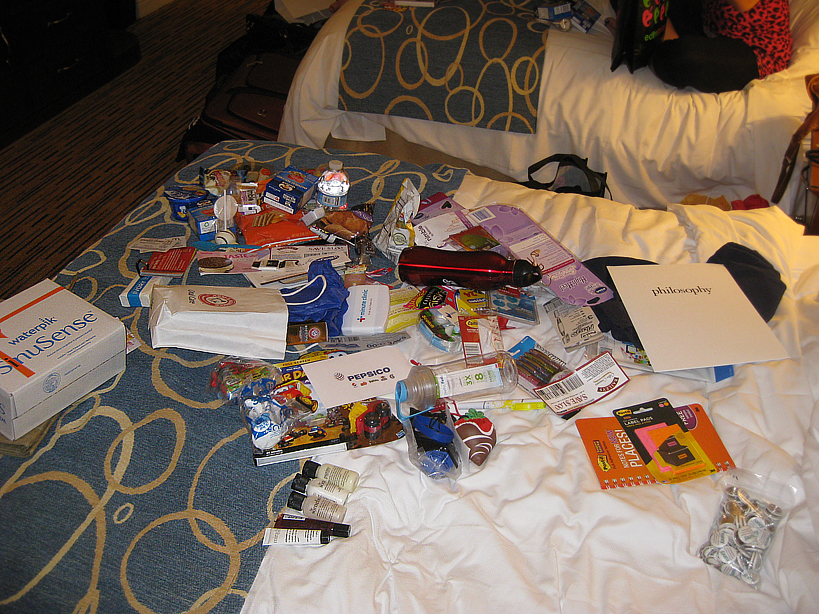 Our loot for Day One.
Whewf that took a while. Okay, stay tuned for Day 2!