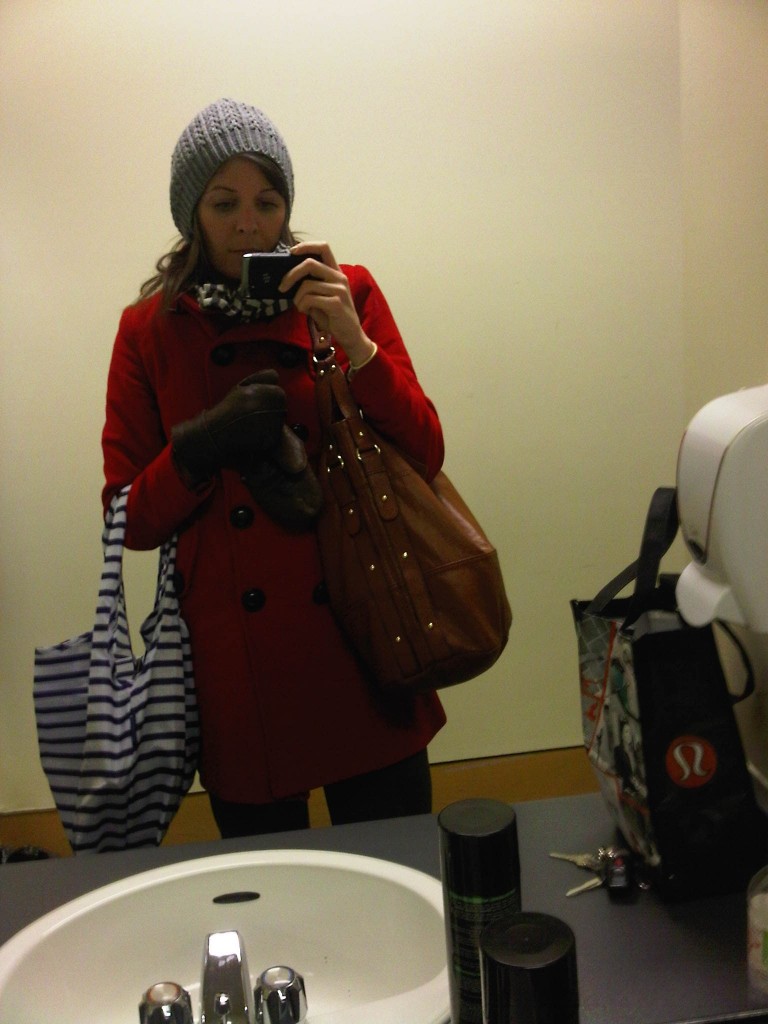 An "outerwear" outfit of the day. This photo was taken on Friday just as I was leaving work. Thought it may be cute to post up here as well.
In the striped bag? My tahari boots. I refuse to wear them outdoors if it's wet out.
In the lululemon bag? My lunch!
I wasn't always a hat fan, but this season I went into an Aldo accessories free standing store and picked up this loose fitting hat. The sales girl even explained to me how to wear it, lol. I love it!
I'm going to have to take the bus to work this morning. Since I've switched offices, and my Boyfriend is more closer to the mechanic than I am — I decided to let him take my car in this morning to get my winter tires put on. Therefor, me having to take the bus. Eee! Exciting.