Alright guys and gals. I said I'd post a photo of each food item that I've tried from my basket, and last night we dug into the chocolate chip pecan cookies. They were so itty bitty that we both ate two. They're nice and crunchy too.

Before I dug in I made sure to set up a little photo for you guys to see.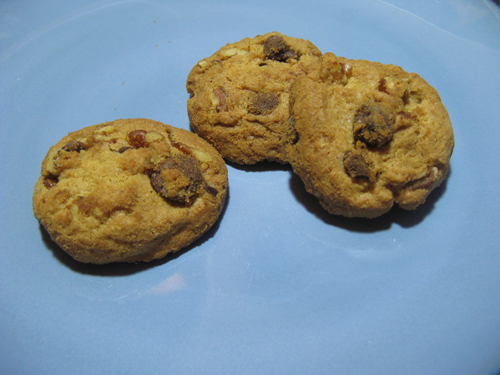 You know how cookies are so good that you crave more once you're done with your share? Ugh, these were that good. I could have easily sat down and eaten the entire amount.
Packaging is cute too.
Don't forget to enter the giveaway for your chance to win a gift basket too!