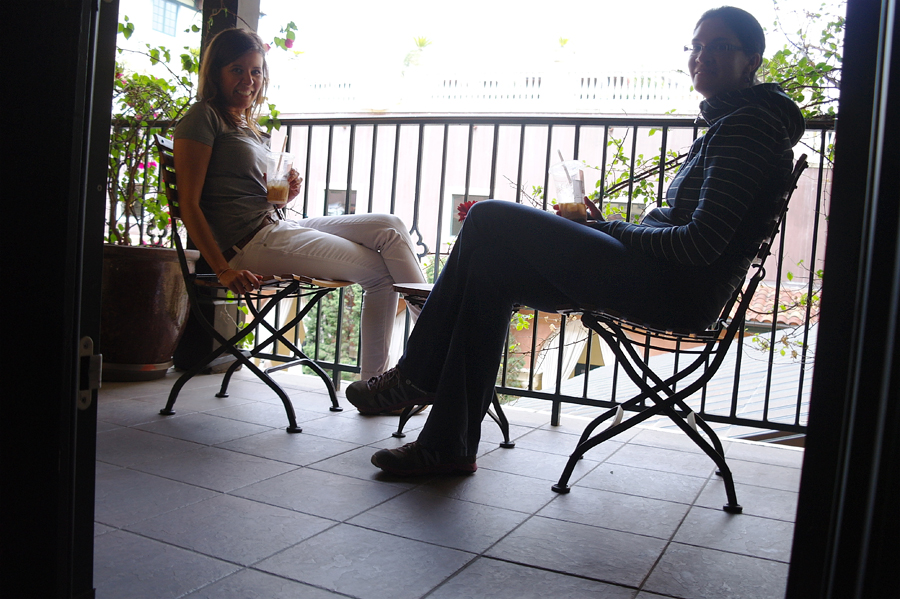 Whether it be opening the french doors to a balcony over looking a courtyard, or the beautiful architecture outside and in. Hotel Valencia is a place I definitely want to spend another few nights at.
Out of the four hotels Jenna and I stayed at, Hotel Valencia was both our favourite places. If I'm so daring, I would say it was most likely one of the favourite hotels I've ever stayed at in my life.
You can have valet park your car for $24 overnight, or you can grab a parking pass from the Valet crew outside, drive your car around the corner and park it in the garage and walk back to the hotel with your belongings, which is clearly what we did.
This was our private balcony overlooking courtyard, beauty views. Quiet rooms, and not because the hotel was empty. The place was happenin' wiht the grand opening of Cielo, which is a roof top bar. Unfortunately it was drizzling a little bit outside so it got bumped to the inside, to V Bar.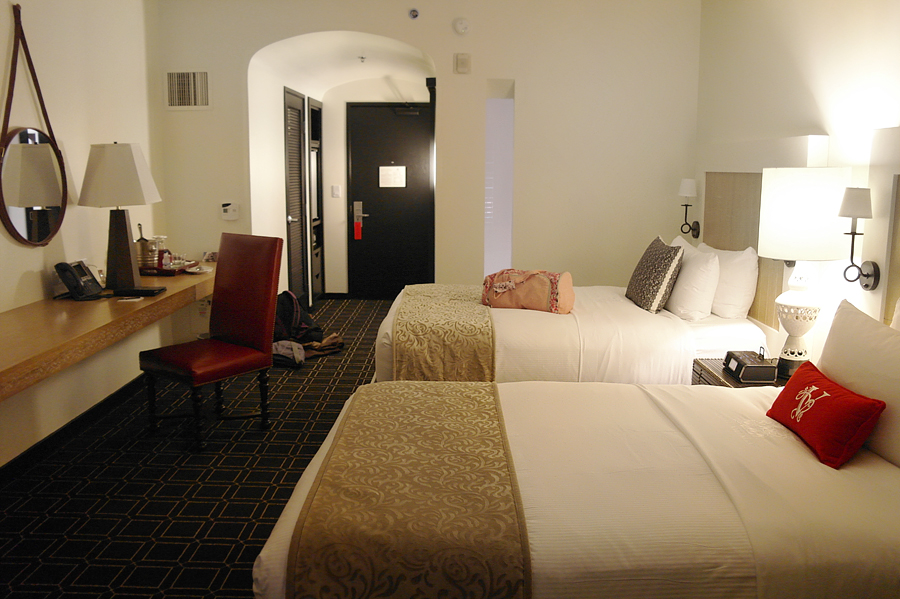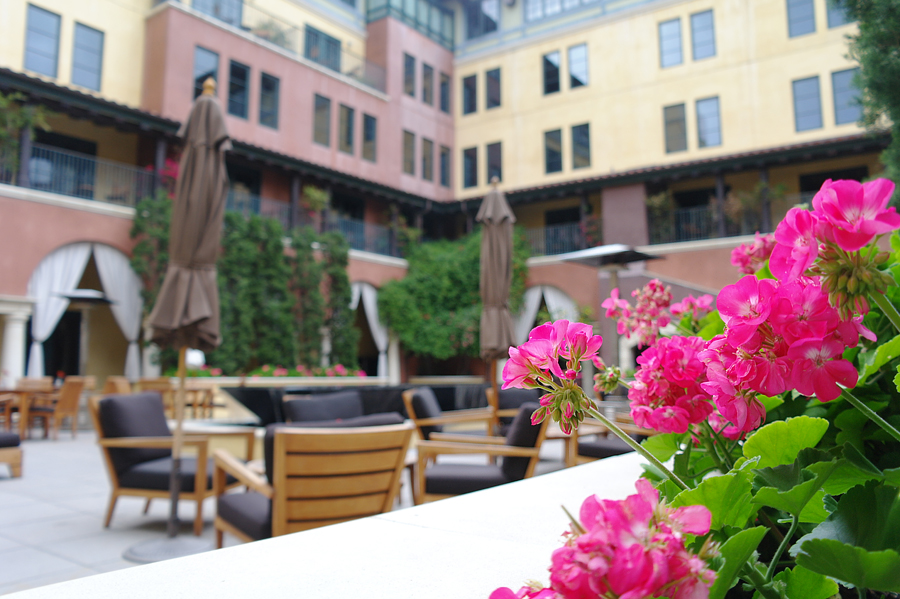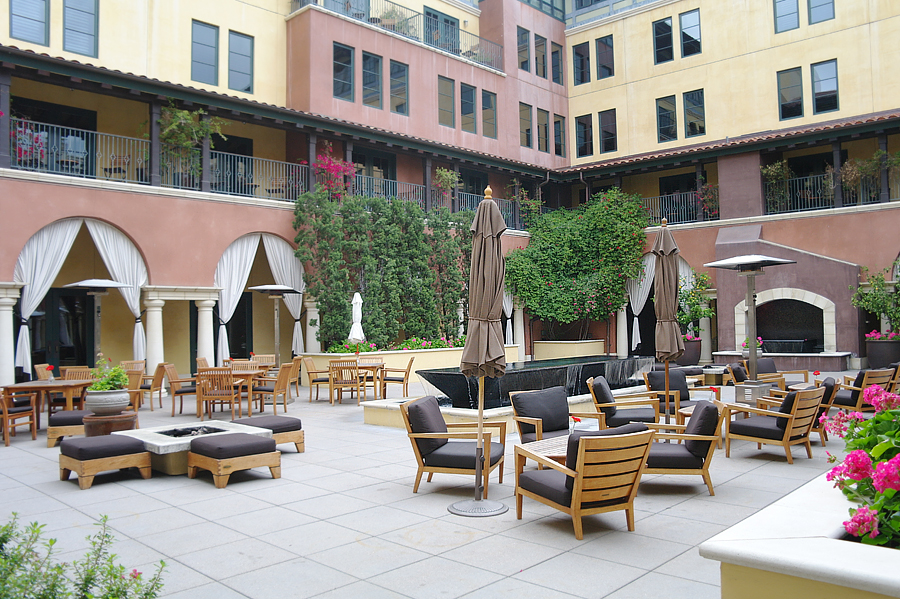 While it had both luxurious feeling to it, it wasn't stuffy feeling. I didn't feel as if I was in a hotel room at Hotel Valencia, while it looked rich in taste in the room, it still felt like a gorgeous apartment. Perhaps it was the added touches to the room, with the vibrant cushions on the bed, the leather club chair and a full-length mirror, perfect for outfit of the day selfies in my "wallpaper pants" as my husband likes to refer to them as. We were even greeted with some vodka cranberry left in our room — how did they know this was my favourite drink?!
We grabbed quite a nice meal at Citrus, also inside Hotel Valencia.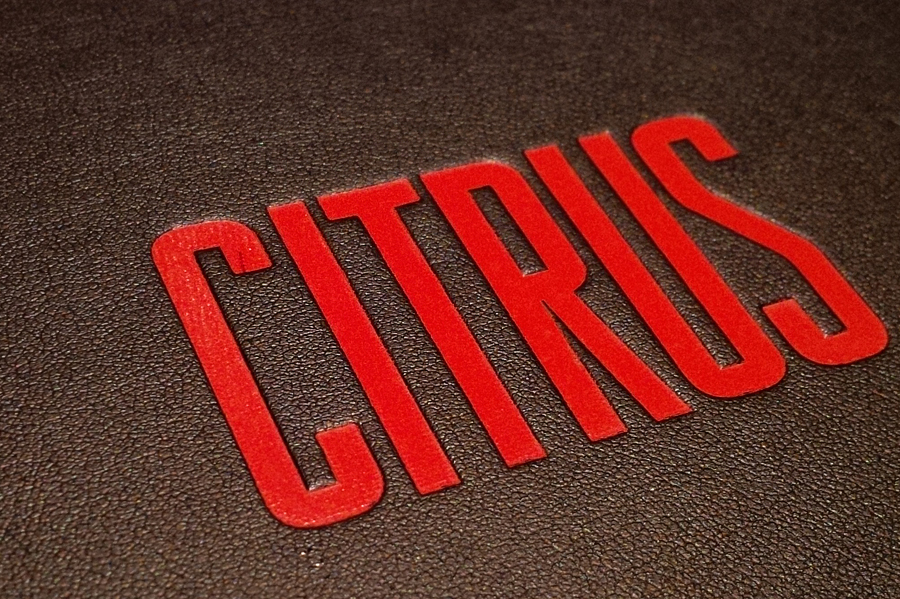 Appetizers from the chef, and I also grabbed a lobster salad app – didn't realize how huge the portion was going to be. It was amazing none-the-less.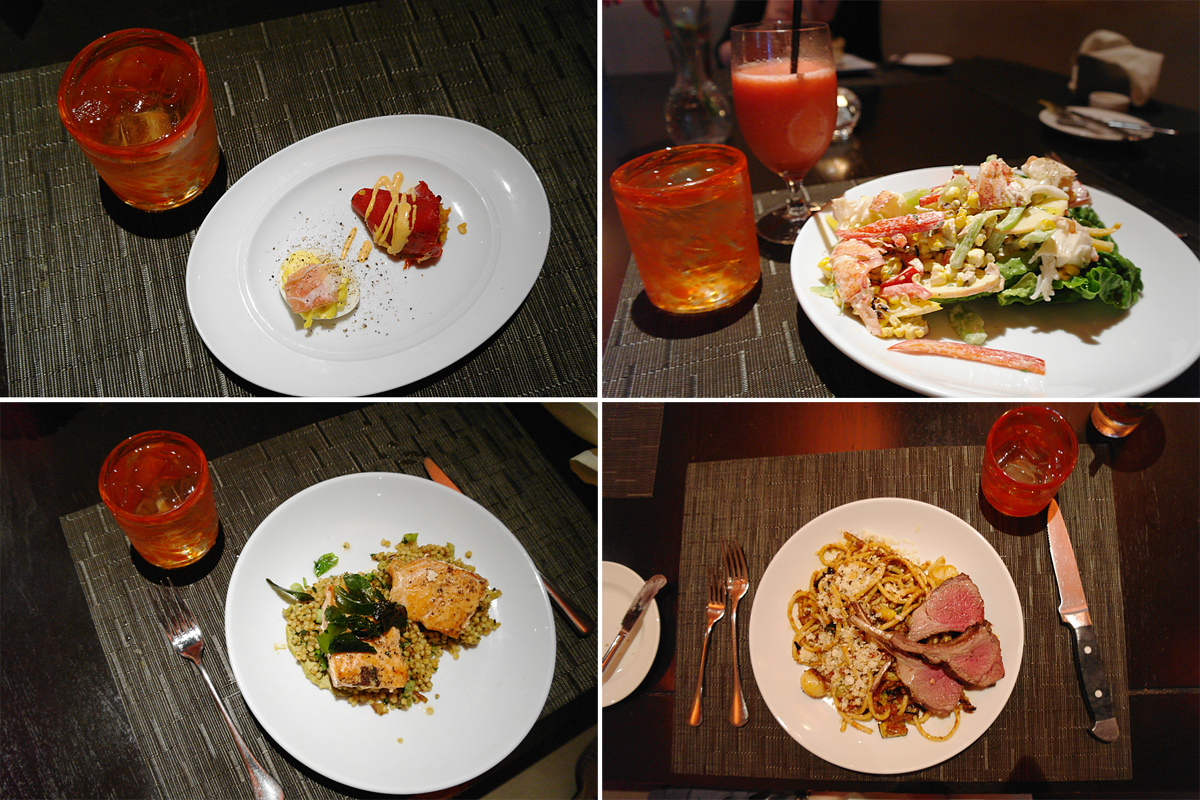 Jenna ordered the grilled lamb which was served on bucatini pasta, squash and green olive. I opted for another seafood dish and got quick smoked wild salmon, red curry cous cous with pistachio tahini. So good! I want to go back, and lucky for me Santana Row is just a short drive away.
We both decided on the speculoos caramel chocolate tart for dessert. It was espresso cremeux, milk jam, praline cocoa nib tuile, topped with chocolate chai ice cream. So caramely and brownie-like, it was incredible. Jenna said she wanted to re-create it at home for her boyfriend, it was that good.
After we came out from supper, I went around the courtyard taking photos of the patio at sunset. I kind of just want to live here. Forever.
The courtyard is a great place to people watch. Wondering if I can come up here without having staying at the hotel and enjoy an afternoon coffee with these types of views. It's so breathtaking, and relaxing with their waterfall and flowers in bloom.

Since Cielo wasn't open for us to check out due to the rain, we headed over to V Bar and stayed for a few minutes.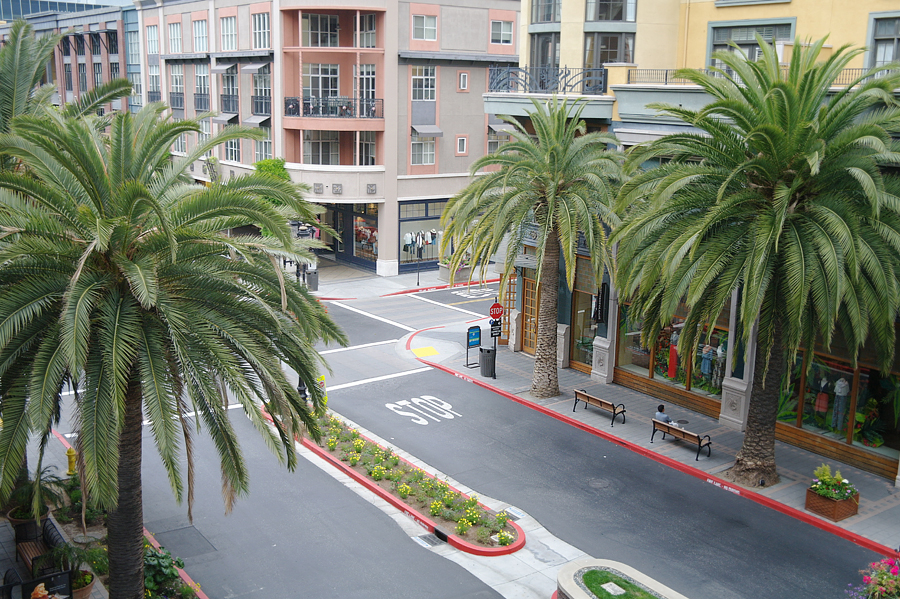 This place also has a balcony overlooking the Santana Row shopping area!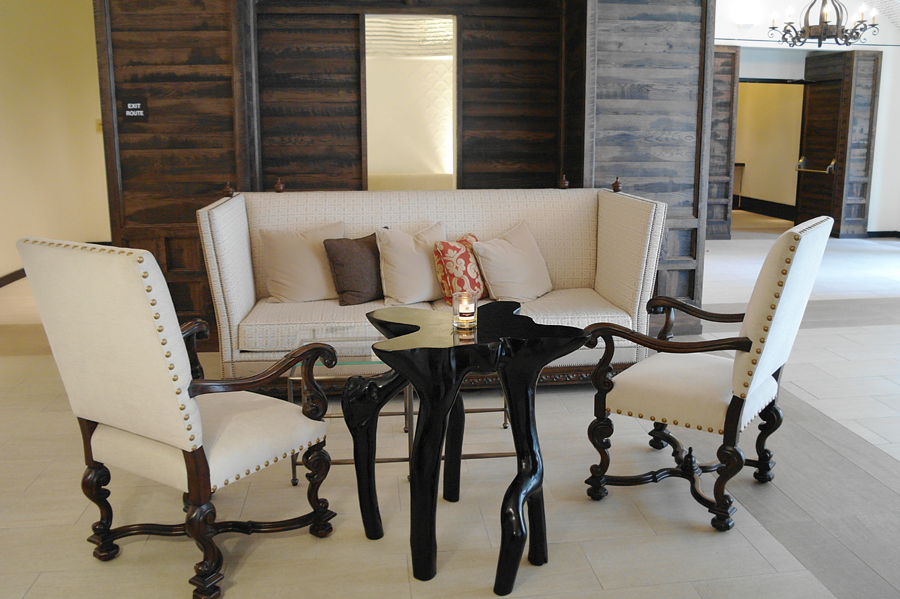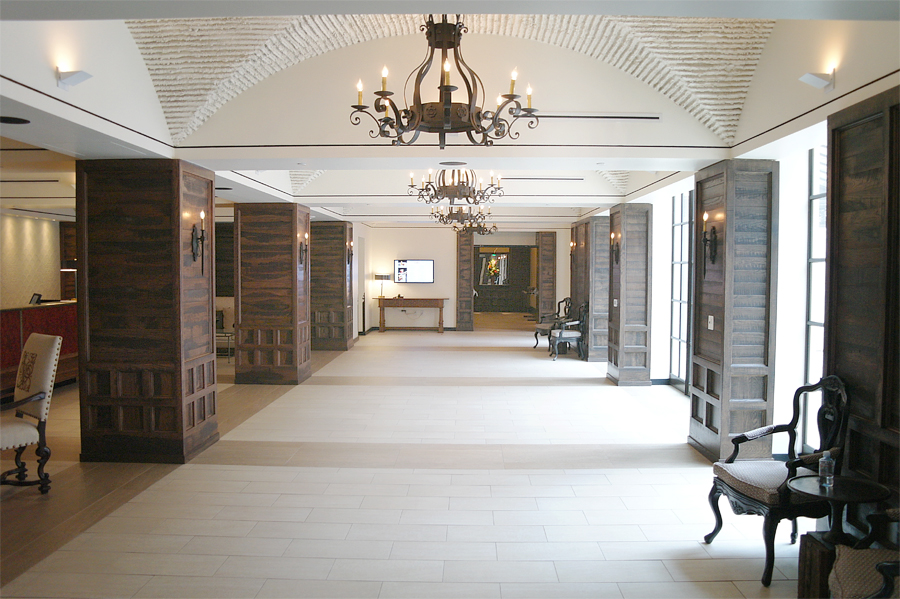 Isn't the front desk area gorgeous? Hotel Valencia has a few hidden-nooks/half dome shaped rooms for their guests to have on sight meetings in the front lobby. I hadn't seen anything like that before. I snapped a few photos of it but they didn't come out as well as they looked in person, so you're just going to have to trust my opinion on that one ;)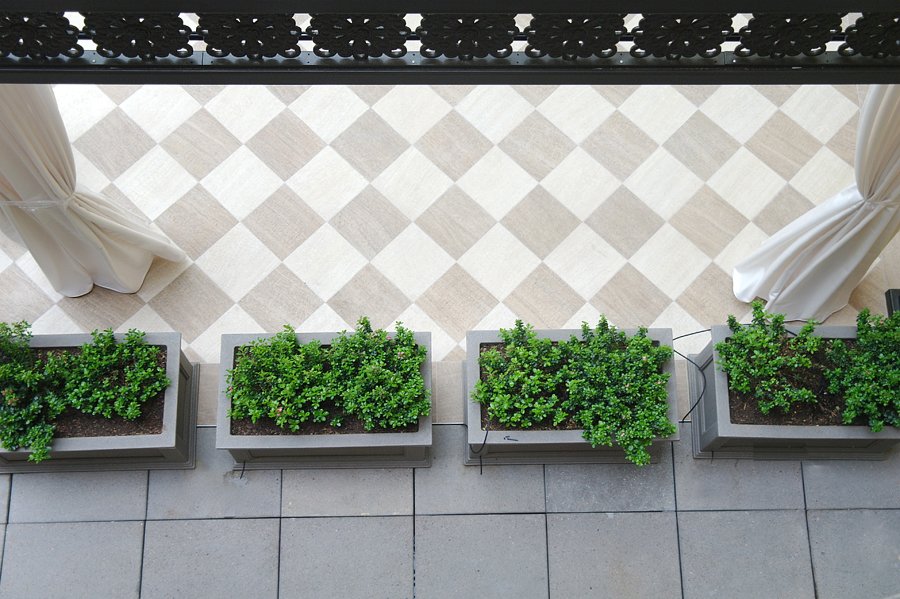 The next morning we checked out of the hotel, and had our complimentary breakfast (with a really large selection!) back at Citrus restaurant. I think it's safe to say we both enjoyed ourselves the most here, with the beautiful European vibes Hotel Valencia has, and all the beautiful landscaping, balconies and gorgeous views.
Hotel Valencia
355 Santana Row, San Jose, CA 95128
Facebook / Twitter / Instagram
Disclaimer: Many thanks to Hotel Valencia for hosting our stay and meal at Citrus!