I don't think I have a favorite for the Spring collections coming out, from Make Up For Ever, YSL and now Giorgio Armani. Seems like a lot of them are going for a somewhat similar look. A few neutrals with some fun added color to keep the interest.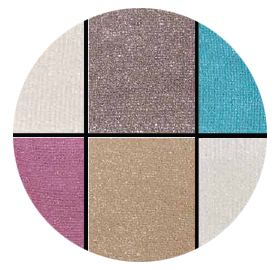 I've always been a huge fan of neutrals, therefor I have no qualms about it being in palettes as I find them more wearable and fool-proof for those that don't wear eye shadow on a regular basis (ahem, me.). Then I can take a dip into the brighter colors when I feel like stepping out of my eyeshadow-comfort-zone.
I was talking with Arianne from Glitter Geek about the Giorgio Armani Maestro foundation, since I'm on the hunt for another new one. Aren't we always searching for the next best thing? I still love my Bobbi Brown one, but at the same time I'm looking out for another great one to use. Just in case that one gets discontinued like my old Laura Mercier one did. Anyway, Arianne was saying that it's very velvety and blends instantly. Sephora at the Eaton Centre has it, so I'll try a little sample of it next time I'm in to see if I would fork over my money for it.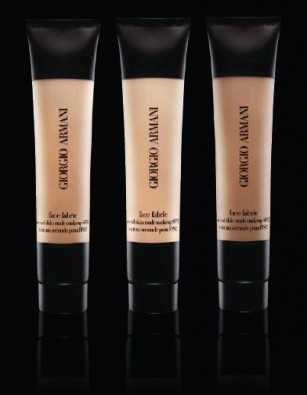 Giorgio came out with "Face Fabric" in three new shades. Great packaging. I love either squeeze tube foundation or ones with a pump. The foundation I'm using right now is in a glass jar without a pump. I would appreciate a pump with every foundation especially if it's considered high end. It bothers me that I almost always pour out too much onto the back of my hand in the mornings when I'm tired and getting ready for my day. At least, I assume it's a squeeze tube from the look of it….
The blush also comes in a nice little squeeze tube, which will most definitely create a nice little glow on your cheeks as opposed to a powder blush. Cream blushes are my favorite types of blushes to wear due to me having dry skin, I want something hydrating on my face, rather than powdery.
Have you ever tried Giorgio Armani products?