01. BAY AREA BLOGGERS|
I thought I'd start out this five-things-friday by sharing five local bay area bloggers/instagrammers I enjoy! Perhaps some of them are new-to-you, and you can check them out too!
Alyson from The Beauty Vanity · a friend of mine with a beautiful beauty site, and an even prettier instagram feed.
Grace from My Style and Grace · I met Grace at a blogger brunch a few months ago, she's sweet is so stylish. Check out her outfits on instagram.
Joanne from GoFitJo · a fitness inspiration and a kind soul. Her instagram feed is pure goals.
Melissa from Savvy in San Francisco · she's a darling, and always on top of the latest beauty launches. Her instagram beauty flatlays are magazine worthy.
Ariana Lauren from Fashion Born · From her interior style right down tot he clothes she wears, I love it all! I found her on instagram.
02. OCTOLY|
Octoly.com is a site where you can receive free beauty products in exchange for a post on Instagram or a YouTube video. Obviously there's a catch and it's only open to USA (sorry Canadian pals), and you have to have 5K on YT, and 10K followers on IG. But it's SO awesome because my parcel that came yesterday, was a few Dior items! Sign up if you can.
03. EBATES|
Ebates is old news to many, but I recently signed up in April, and I've already made $9.00 in savings from shopping online and using the discount. You don't even have to think about it because when you visit a website (and you have the ebates in your web-browser-bar thing) it automatically pops up like an ad (lol… great) and you can "activate your %% back now" and most times it's between 1-4% but if it's your birthday week, you get a whoppin' 15% back on your purchases on a lot of stores! You can use my referral link to sign up if you wish. Not sure what I get out of it to be honest though…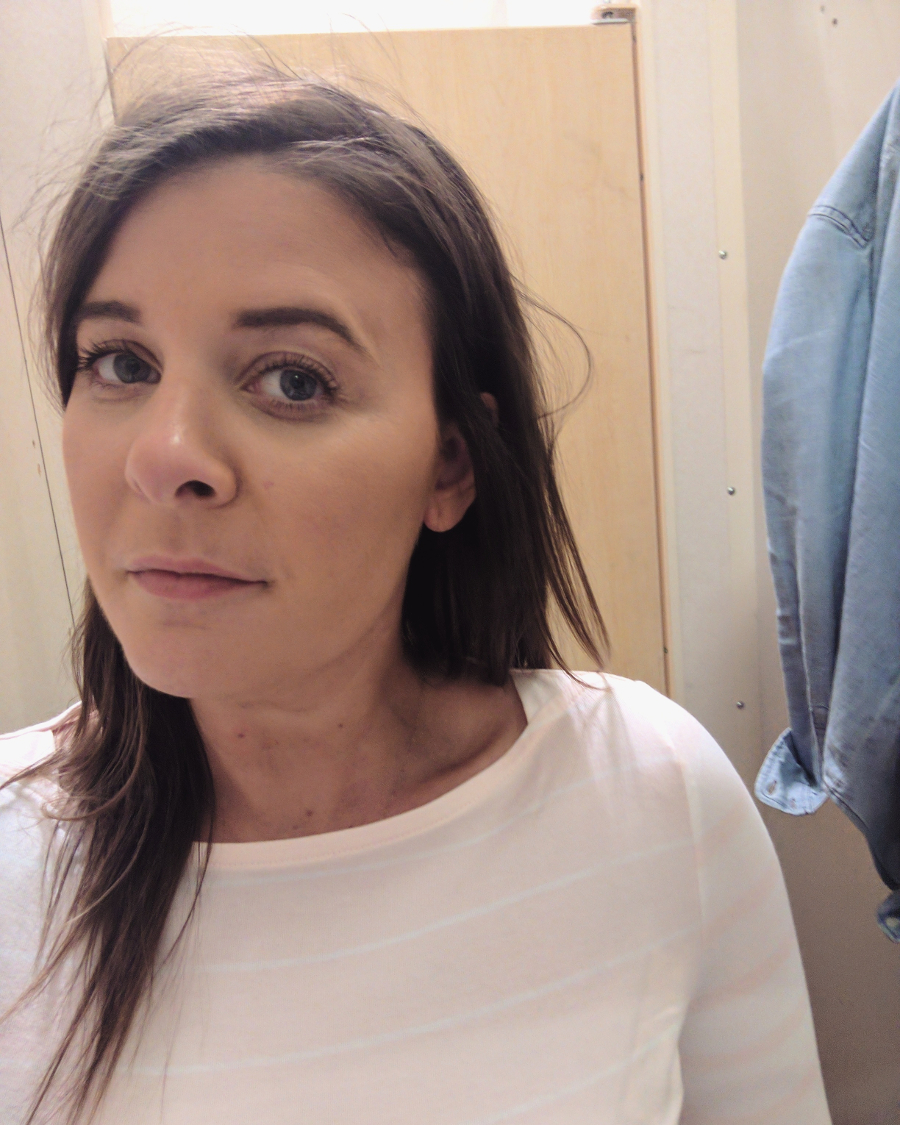 04. TARGET TEES|
Weird angle/photo of me. Ignore the face, look at the tee. lol. Blush pink is a fantastic colour and I've been on the hunt for so many tops in that perfect-shade since I realized how …. flattering it looked on me. Target has a 3/4 length top that kind of resembles a baseball tee (sleeves are reversed in stripes). I picked it up yesterday for $12, buy it here. Sweet.
05. BIRTHDAY CONVERTIBLE|
My birthday was last Sunday, and all I wanted to do was just go for a simple adventure in the car I labeled as the "birthday convertible" aka, convertible life, the Mazda MX5 we had for the week. My husband and I drove down the PCH (pacific coast highway) and hung out at coffee shops, browsed a store in Santa Cruz, and literally spent the day crusin' along. It was so fun and relaxing and honestly one of the best birthdays I've had. By the way, spot my phone case? I ended up switching over to an otterbox because I dropped my phone on the ground (with the google-pixel case on it!) and it still chipped on the two bottom corners. Ticked off I was. Anyway, this slim otterbox case is definitely bulkier than most, but if it keeps this Pixel safe'n sound and free of any more chips I'm a happy phone-owner lol.