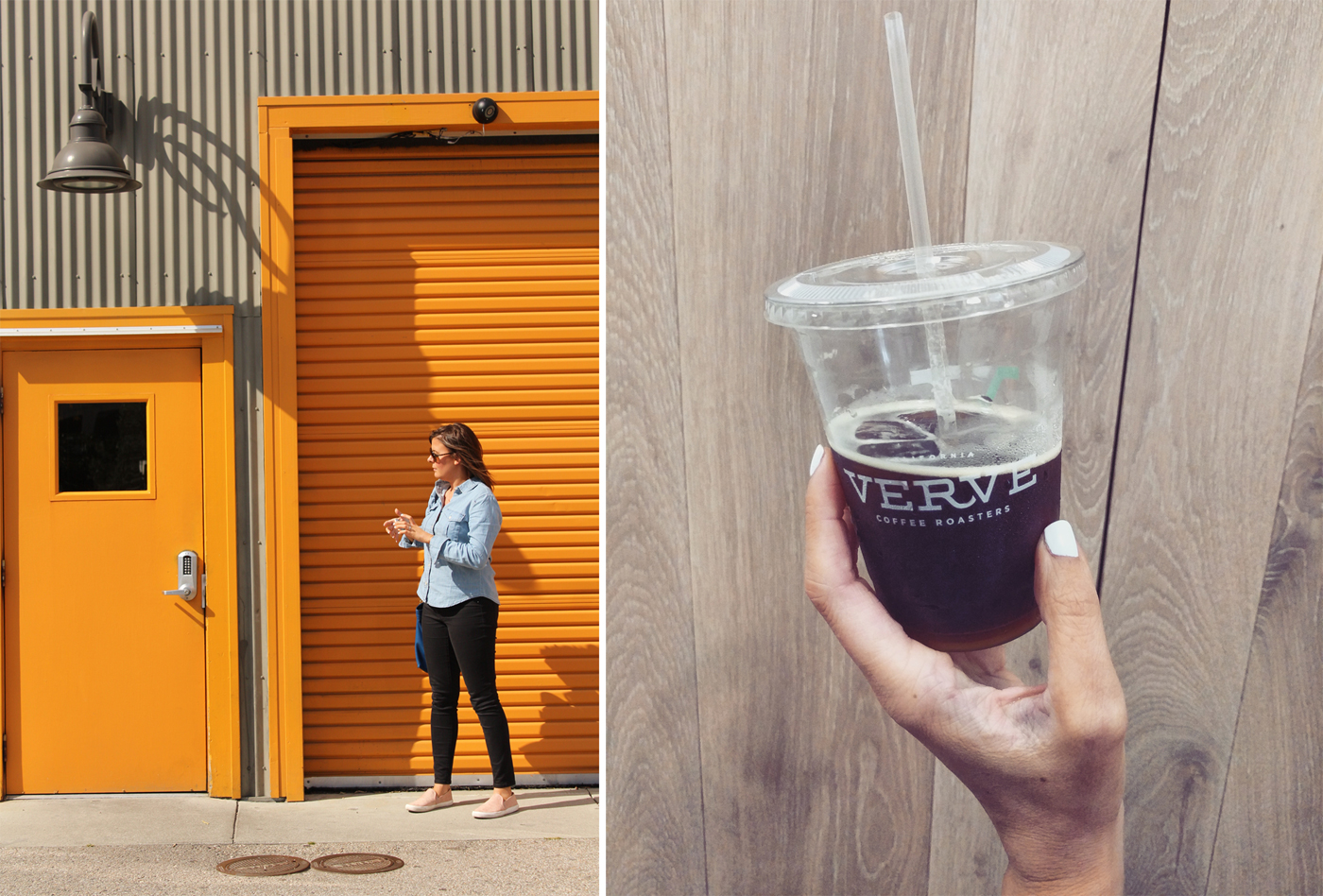 Outfit of the days are one of my favourite things to post on my blog, yet they're far and few between lately.
I'm forever browsing the Forever 21 store at my local mall, and recently picked up a denim top. I already have one that I bought a few years ago at Target but only had worn it a handful of times. Now, comparing the two together — the one from Forever 21, has a more laidback look to it. Like you're not trying so hard. Brown stitching, a softer material, and not as heavy to wear in this California weather.
So, thought I'd pull together this afford outfit and show you what I'm wearing, head-to-toe.
Outfit deets:
RayBans | Forever 21 top | Fossil Maya Hobo
Target denim | Faux suede slip-ons | Moto 360 watch (similar)
Etsy gold rings | Gold bracelet from my parents 10+ years ago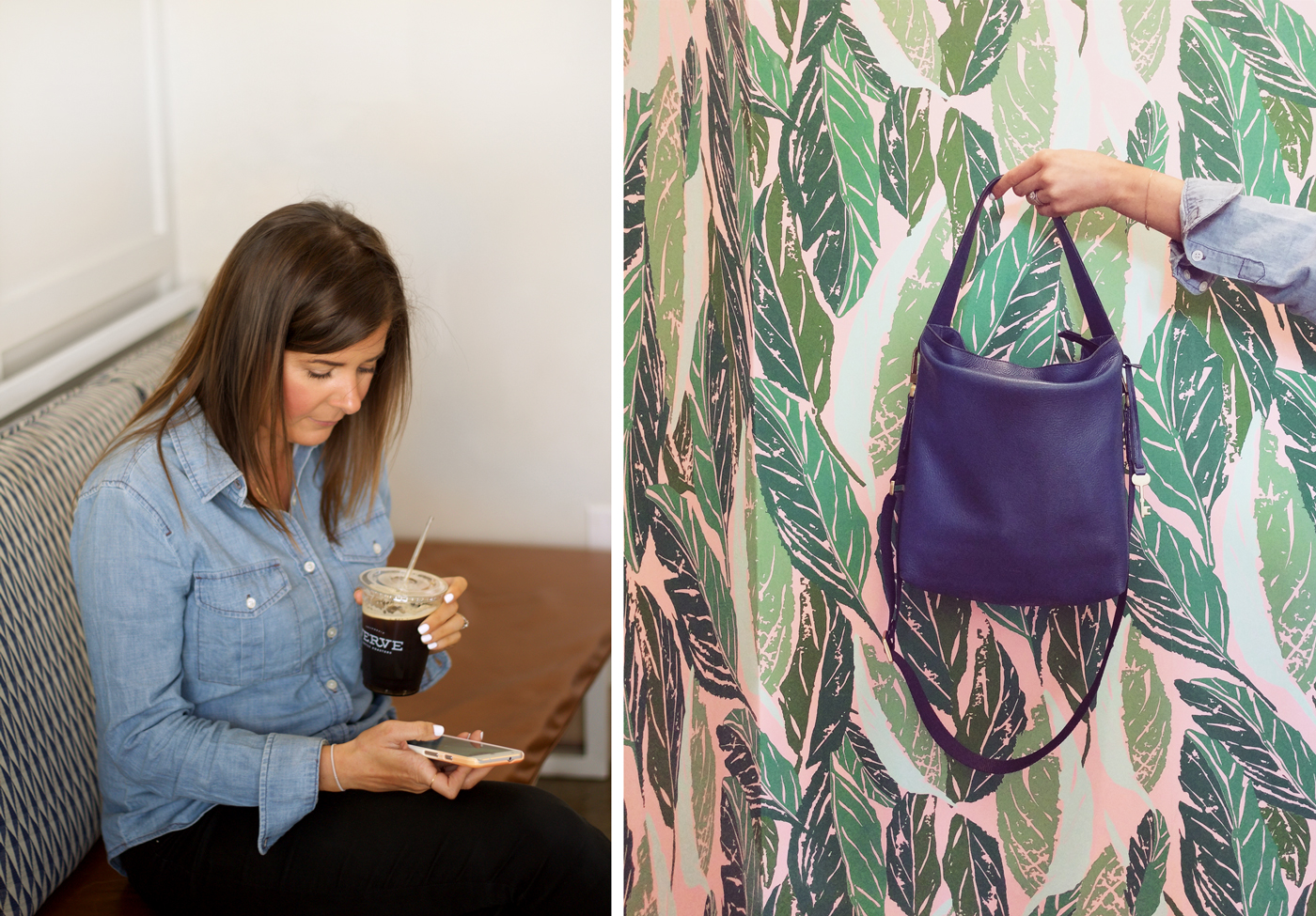 While I'm not used to carrying a larger bag on me anymore (I always seem to panic and lose items in the dark abyss of my purse), I've been wearing this one when I want to head out with my pals and I need to cart around a lot of stuff. For instance, blog photos…and I require an outfit change. It'll all fit in this bag, ha!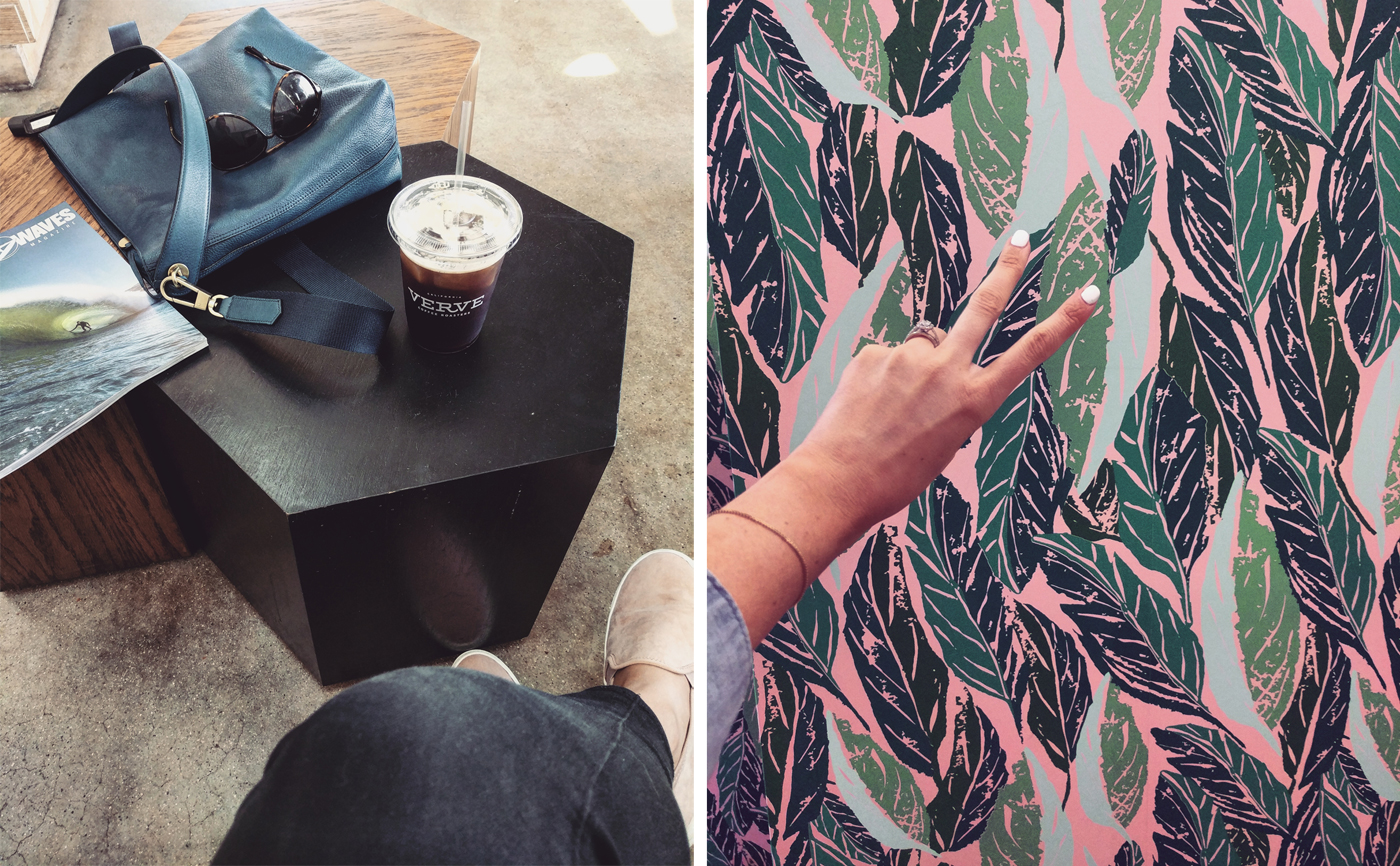 Thanks for Fossil for sending over this sweet purse. It's the Maya Hobo in the Marine shade, and available online. Yay!
Posin' with my lunch. One of the biggest, and also one of the most expensive salads I've ever eaten. But it was good. And it had kale in it! You bet I ate every bite of it (because it was $$$ lol).
My wardrobe isn't the most expensive one out there, but I thought you guys would be interested in some of my latest purchases (and PR samples: the Fossil purse). By the way, totally don't own that keepcup in the photo above. I finally saw one at a store in Santa Cruz, and snapped a pic with it. Is that weird?
I love my pink slip-on's so much I bought two pairs of them, heehee!
Check out @Fossil on Instagram and see others who are in #FossilStyle.
Shop my outfit! (Sorry not everything is exact, similar items linked below)

Disclaimer: If ya didn't catch it already from all my mentions above, Fossil sent me the Maya Hobo for review.