OMG. YAS.
Feed me all the delicious food. Or, hand over the ingredients with easy-to-follow recipes and you have yourself a gourmet meal, made by me… all thanks to Blue Apron!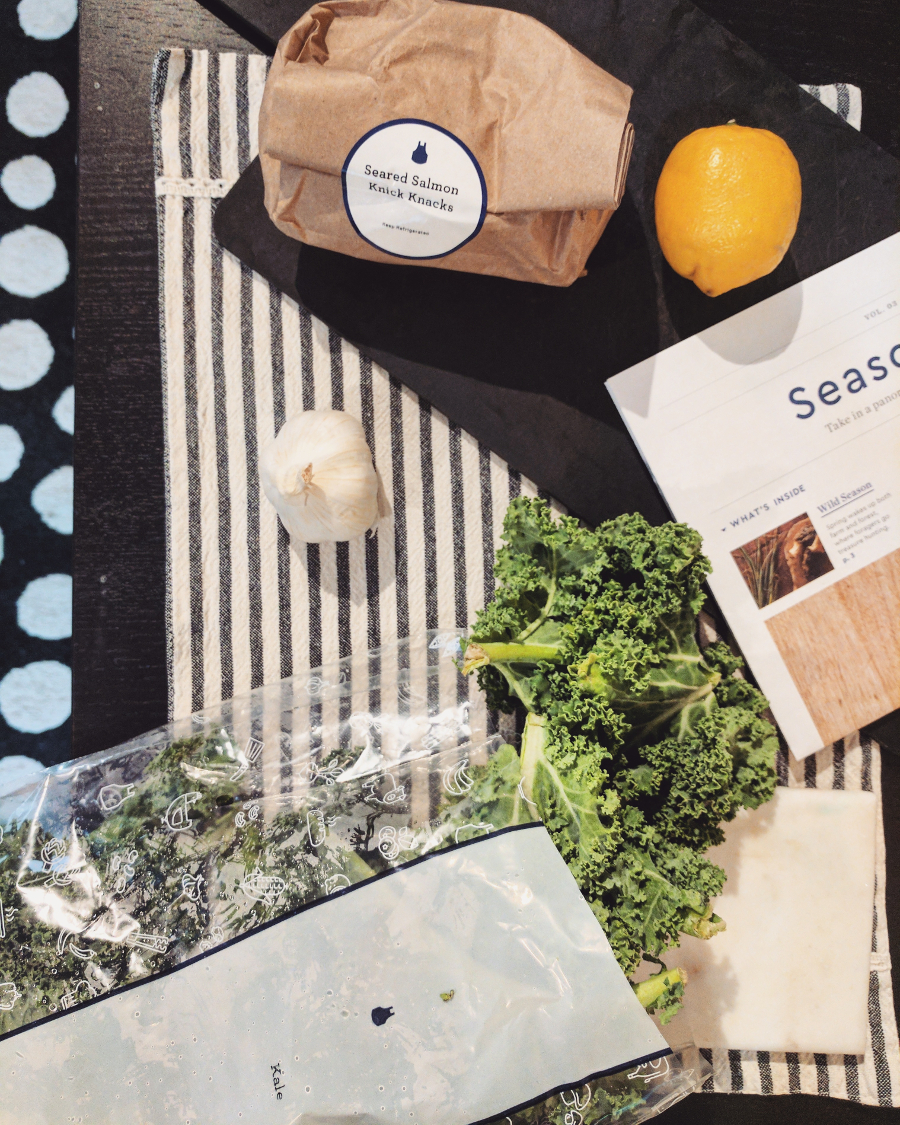 This is so fantastic. The reason I enjoy these services so much is mainly for the fact it gives me ideas on how to spice things up in the kitchen, literally. I'm in no way like my Mom who can whip up a delicious meal, enough to feed an army, and has the the most delicious flavouring in everything she makes. My meals? They're bland! I have no imagination when it comes to mixing all sorts of random ingredients together for fear of it coming out gross and…then I'd have to eat it. So I stick to what I know best.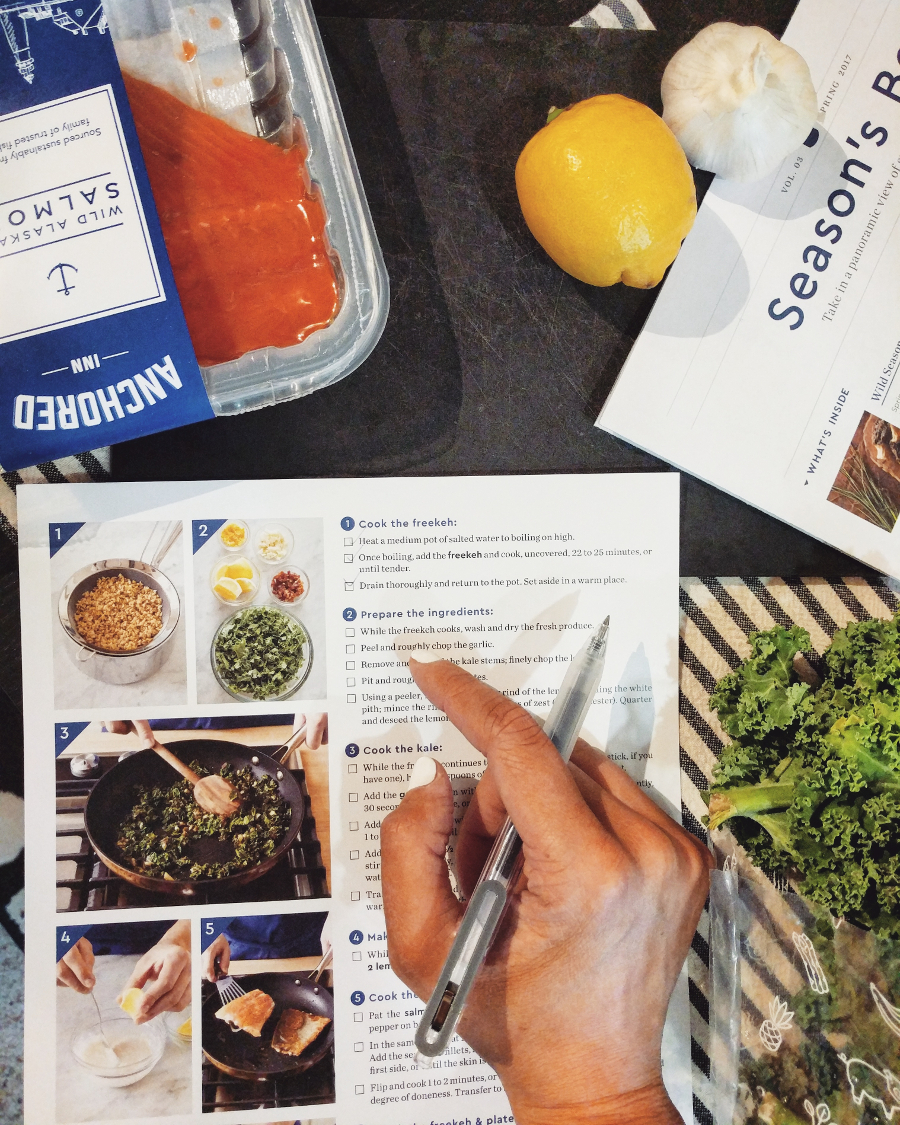 Blue Apron and I teamed up and I'm showin' you the 3 meals I created with it. Fret not, if you're not the most adventurous eater (like myself), you can select from a range of meals before your delivery box comes to your door step. I ended up choosing these delicious sounding ones:
[1] Seared Salmon & Lemon Labneh with Freekeh, Kale & Dates
[2] Fontina-Stuffed Pork Chops with Potatoes & pizzaiola sauce
[3] Chicken Under a "Brick" with roasted vegetables & italian dressing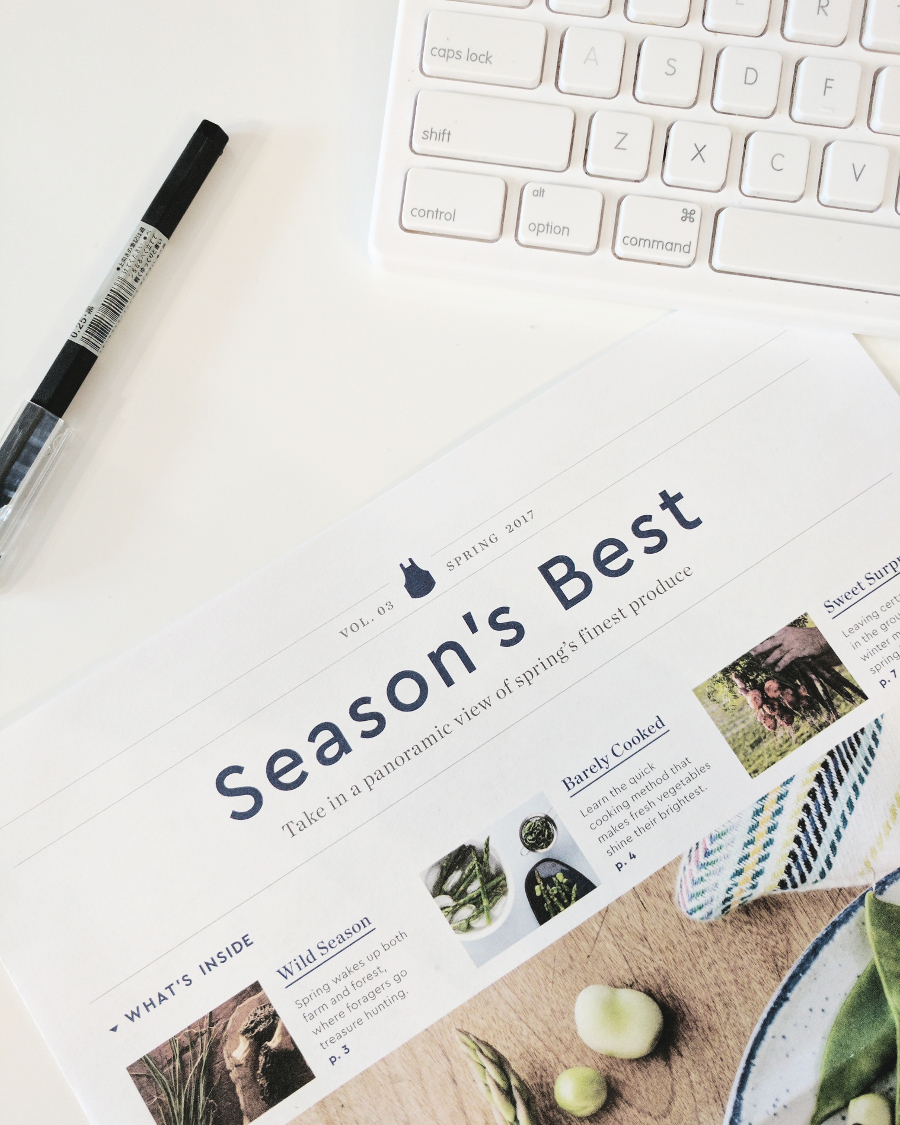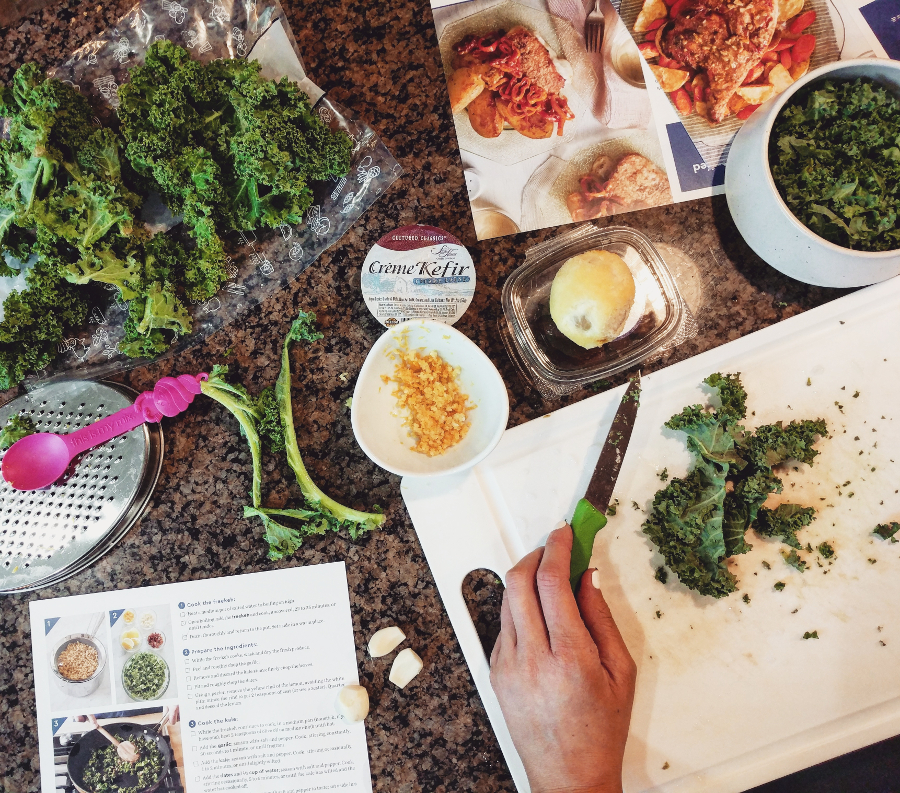 Since I just got the box Saturday, I am still cooking the meals daily because they'll do me right up until supper-time tonight. Plus my husband wasn't home so I got to save the second meal for lunch as the ingredients provided, makes two adult-sized meals! Yas! Win win.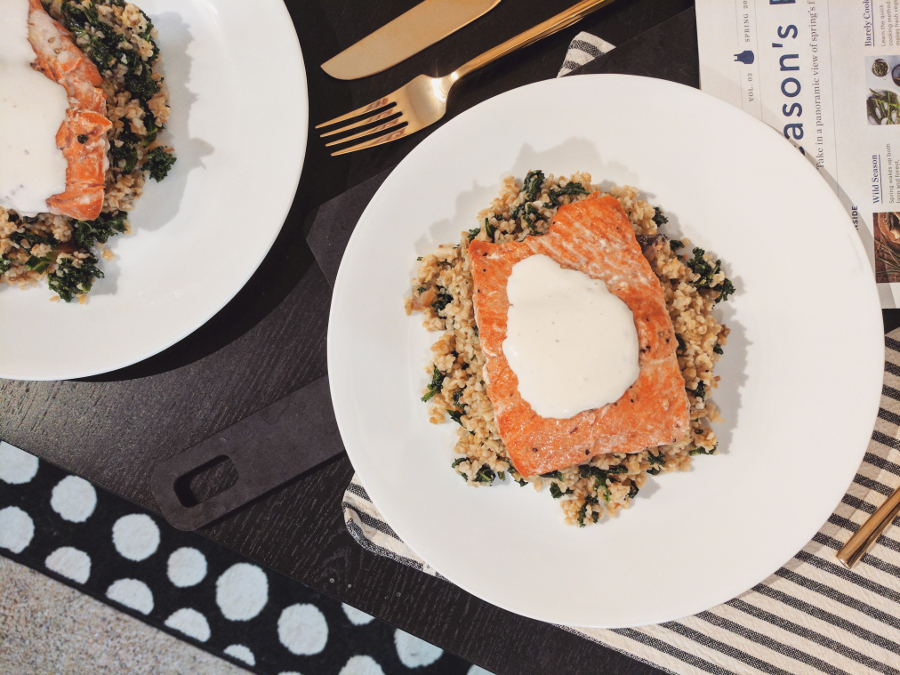 Select your 'taste profile' and tag whether or not you're a vegetarian, prefer the following meats: beef, poultry, fish, pork, lamb, shellfish (I de-selected the latter two since I didn't want it in our boxes). The first meal I made was on Saturday night, and it was the Seared Salmon & Lemon Labneh with Freekeh, Kale & Dates. If I'm being honest with you, the labneh cheese was definitely not my favourite and I wish I had tasted it before topping it off on the salmon. It definitely made for a pretty dish and presentation though, don't you think? :)
What do you think of these subscription boxes for food prep services? I love trying them out, personally… since we rarely go out to eat at restaurants, I prefer cooking at home so we can take control of the sodium and fat in each meal.
Get $30 off your Blue Apron box!