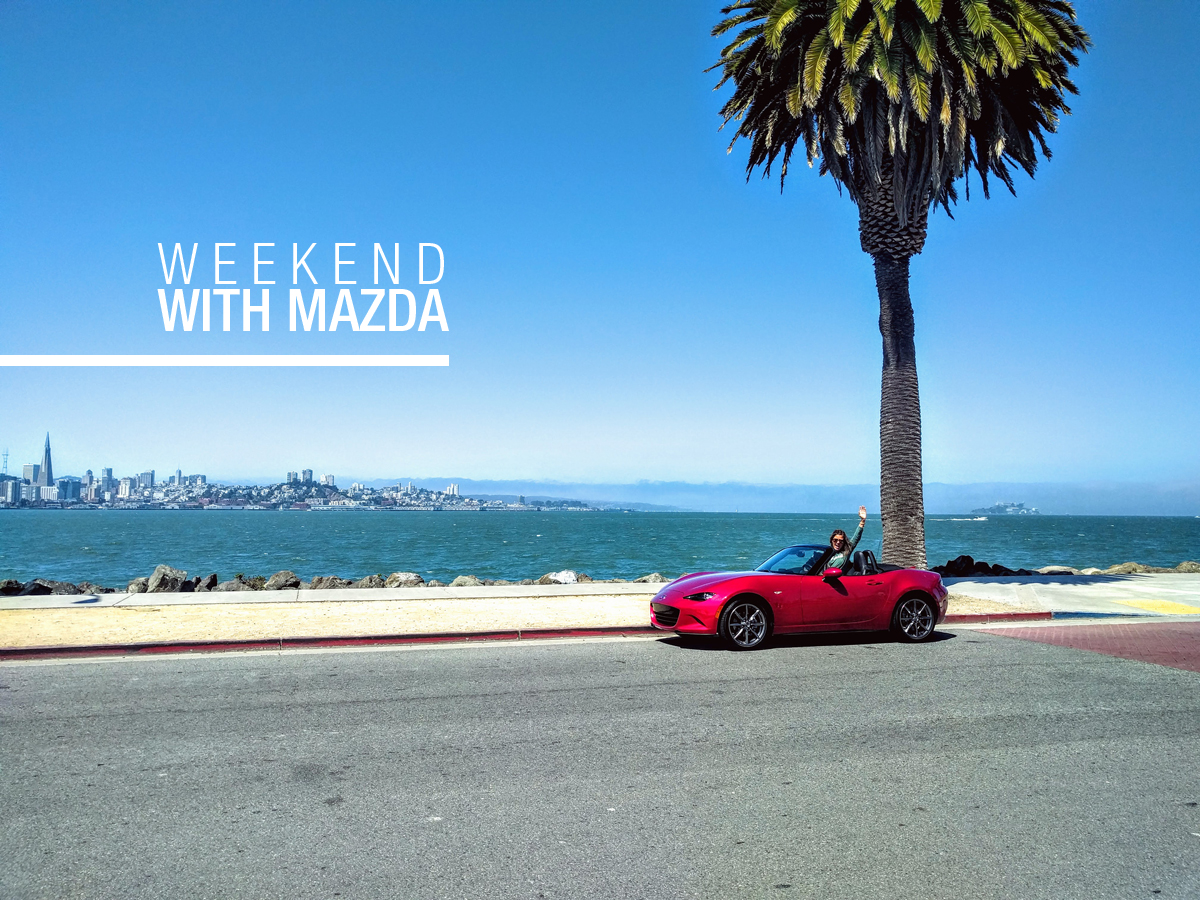 You'll know what a fun weekend I had in San Francisco with Mazda if you've been following along snapchat, twitter, or instagram! This was a press trip which allowed the whole family to attend. We spent the entire weekend hanging with the Mazda peeps in the heart of Japantown at Hotel Kabuki. Hotel Kabuki is in the midst of renovating, but it still has many attractive features as it's a Japanese-influenced boutique hotel with gorgeous rooms decorated in Japanese style, and they're dog friendly. Bonus!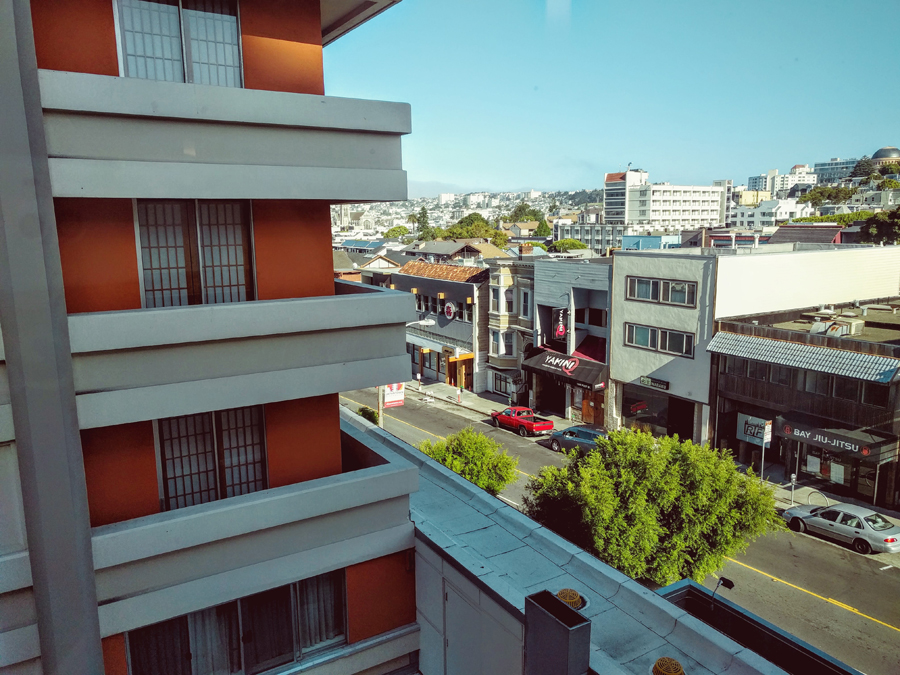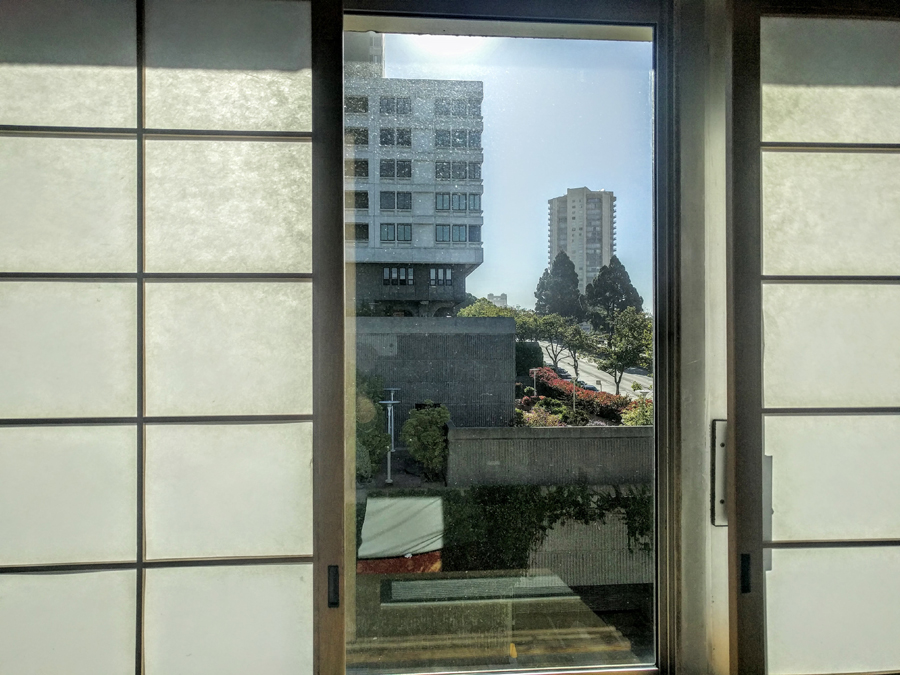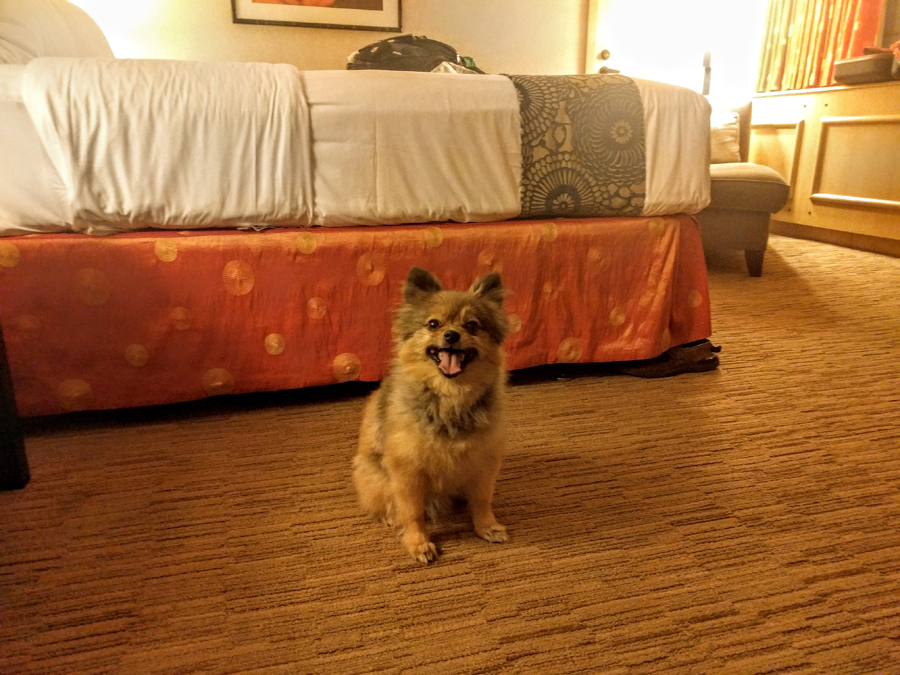 I'm no stranger to loving Japanese culture as I own a Mazda, myself and love their stationary omggg. Since moving to California, I feel like I've become even more so obsessed with it. This trip was incredibly special since the whole purpose of the trip, was not only to learn more about Mazda brand, but get to know their personality and culture, too.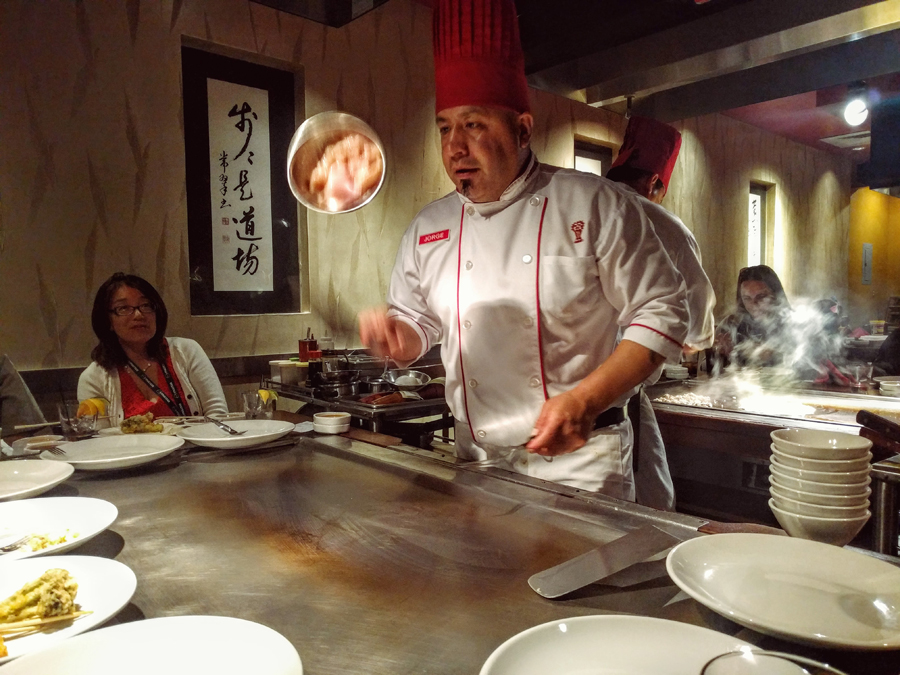 We went to supper on Friday evening at Benehana's, which is a Hibachi spot that I first mistook for a sushi restaurant (you might've seen that in my YouTube video). Guys, I never even knew a Hibachi place existed. It was so enjoyable to me, as the show the chef's put on were incredibly entertaining. My husband even commented on the fact that I'm so easily entertained. It's true, and I don't think that's a bad feature to have in my personality.  Have you guys ever been to such a place? Apparently it's well known. Almost goes to show how much we get out hey? Haha!
After supper I wanted to scope out the K-Pop Beauty store which was just around the corner from us. I ended up buying some things, but you'll have to wait for another vlog to see what I purchased. Most of it was Tony Moly goodies, and way cheaper than Sephora. Love me a good deal!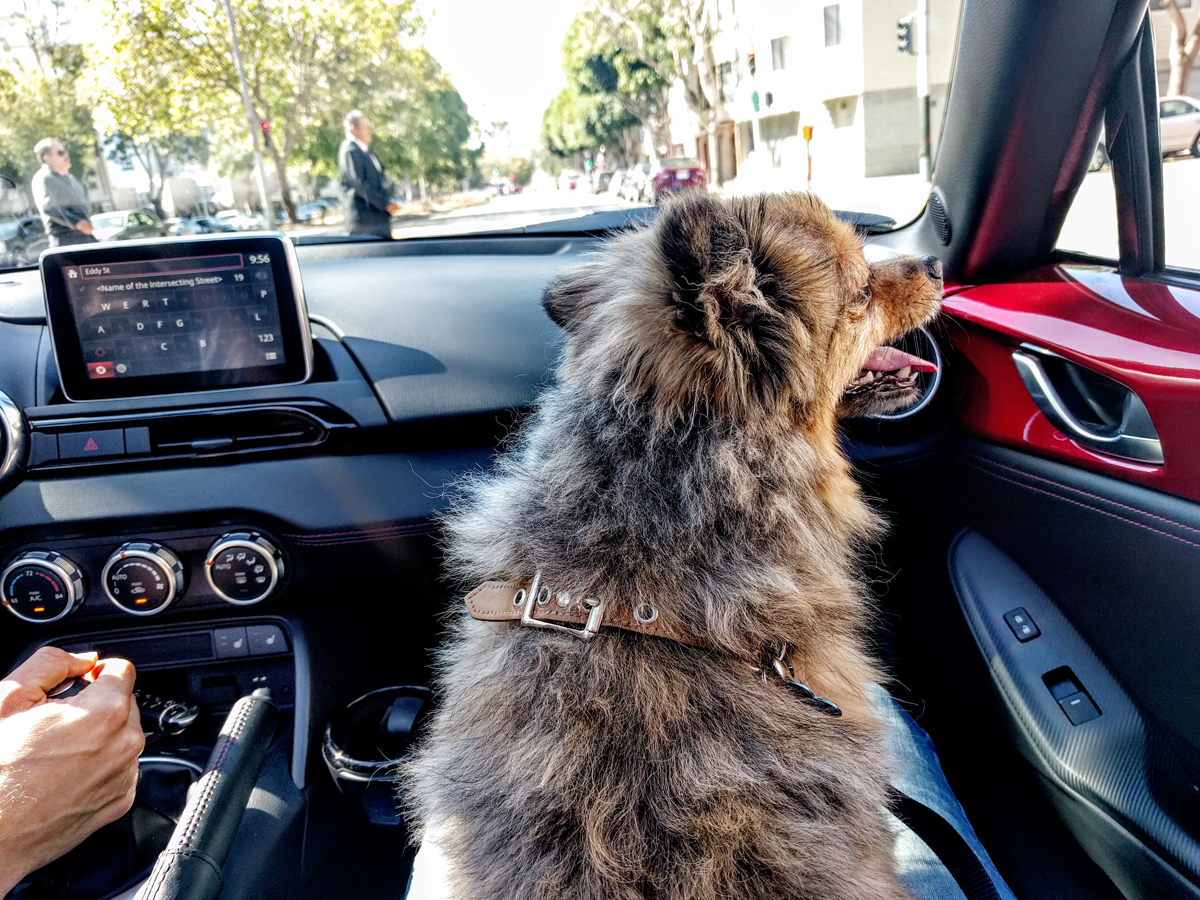 We had an early start to Saturday, since this was the main day of activities. The (manual transmission) Mazda MX-5 (miata) was available to take out for a drive, and since my husband drives a stick shift himself, he drove us for a quick 20 minute drive around the corner and that's where he quickly snapped a photo of Alfie and I hanging out in front of the Painted ladies.
You better believe that we took Alfie out on the drives with us. He's used to coming everywhere with us, so it was no surprise that he enjoyed sticking his head out the MX-5 convertible and enjoying the ride. It was kind of funny because pedestrians on basically every street corner either complimented "our" car, or Alfie!
It was great, and you couldn't wipe that smile off my face at all.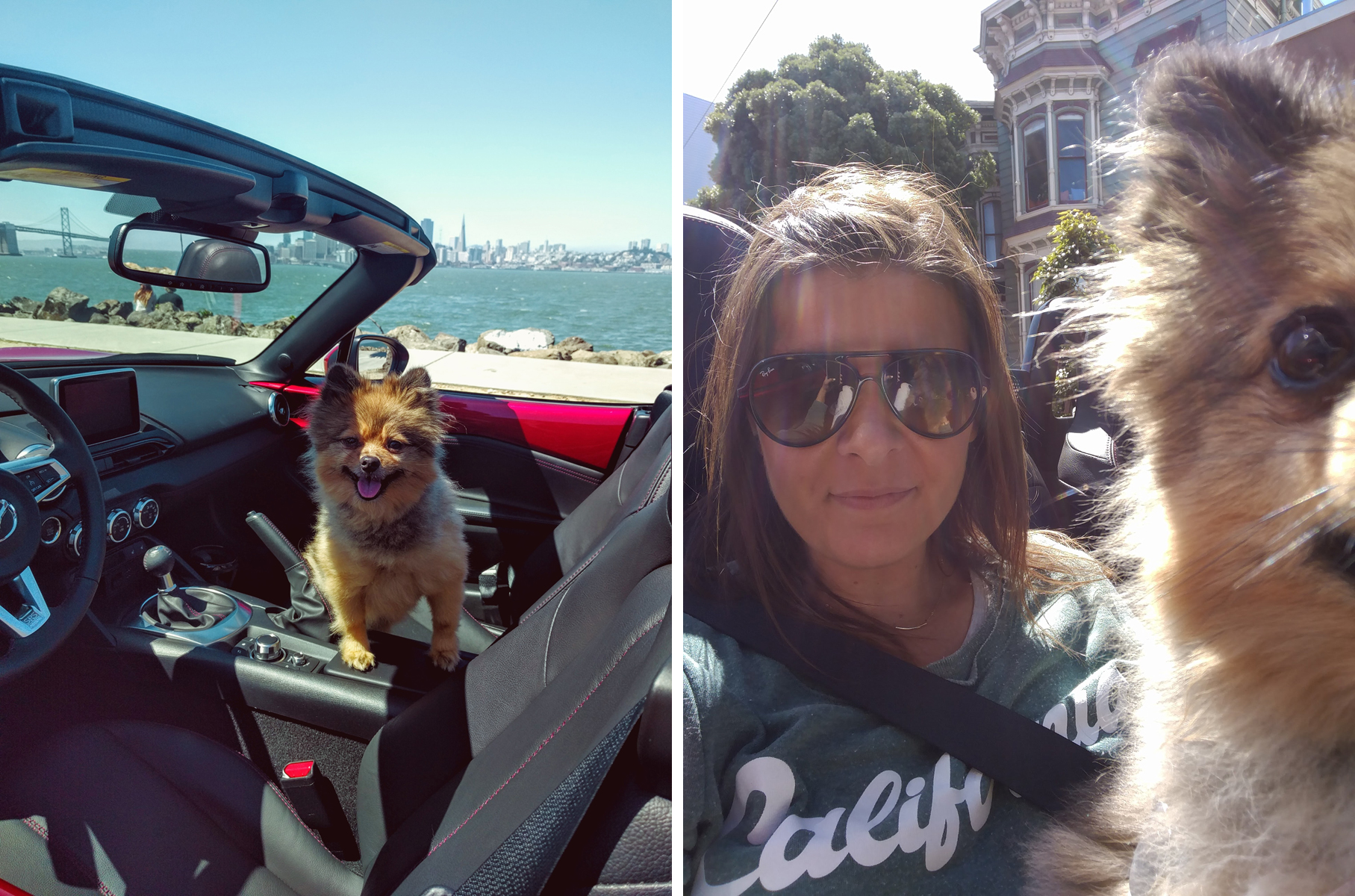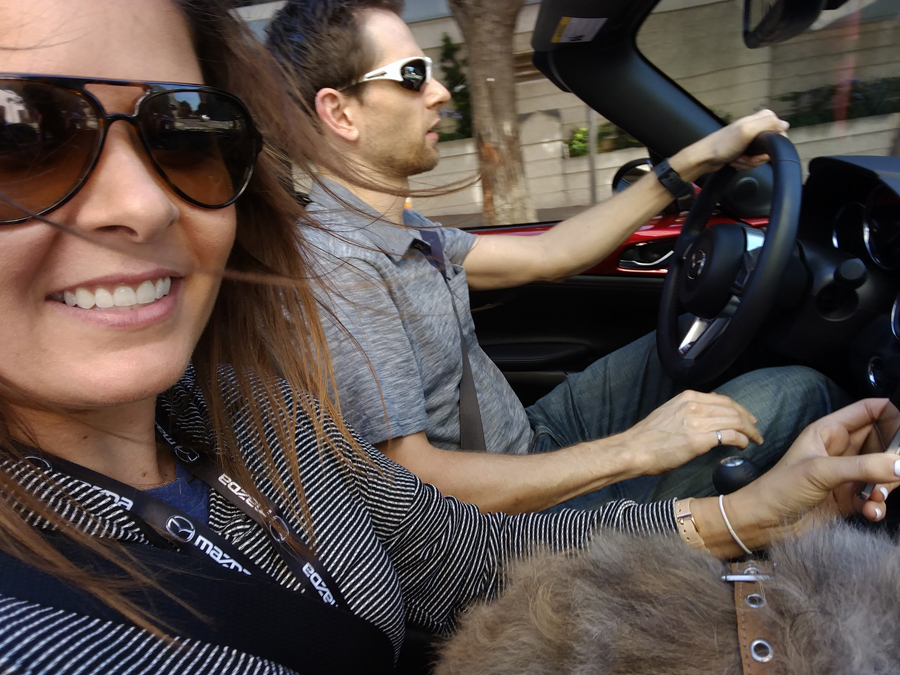 Guys, this was my first time in a convertible. How much laughing did I do? It was glorious.
The photos do not lie. I was havin. a. time. Who knew a car could give me the giggles like that?!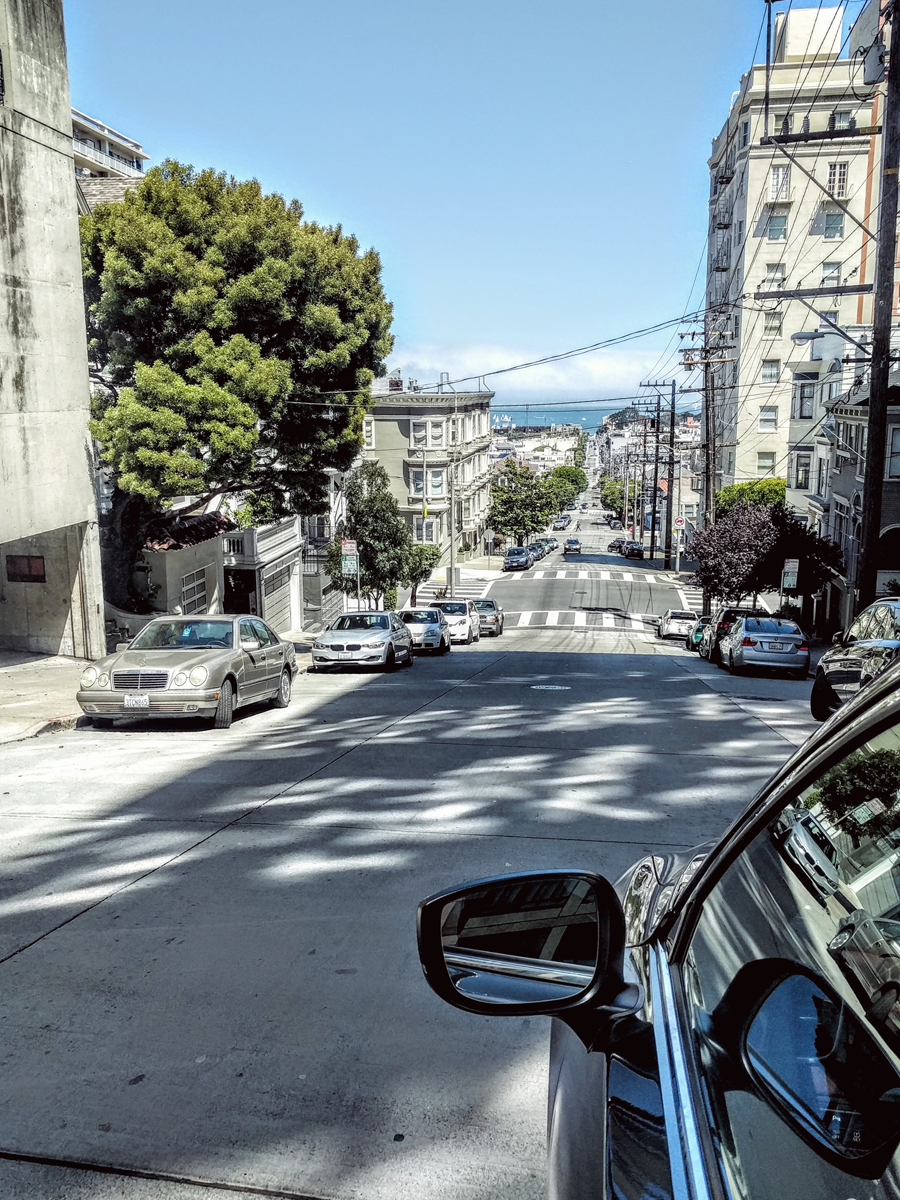 Once we got back with the MX-5, we hopped into a CX-9 and were chauffeured to the Japanese Tea Garden.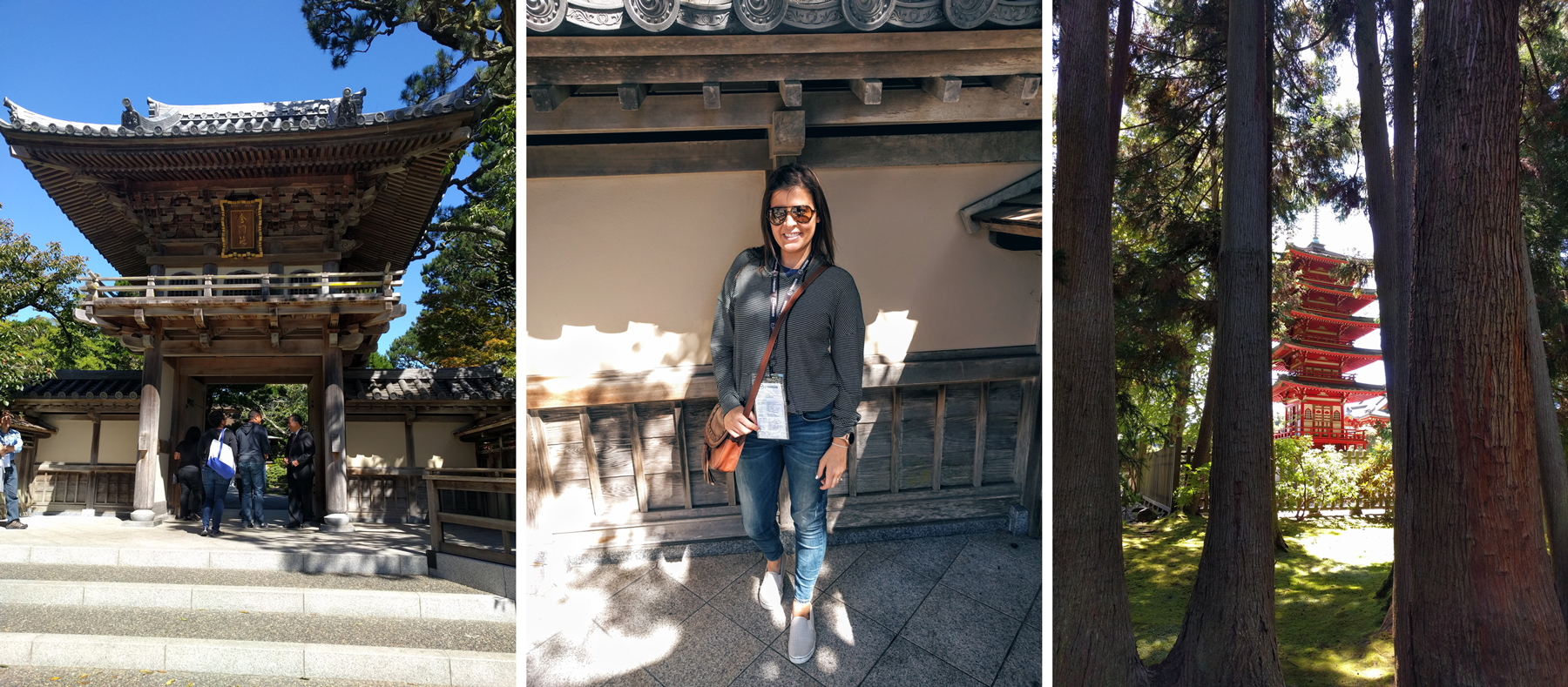 Although I've been to Golden Gate Park many-a-time, and driven past this place, I never knew the Japanese Tea Garden existed. A hidden gem, for sure. We participated in a Japanese Tea Ceremony with ceremonial preparation and presentation of matcha green tea. It was honestly really relaxing to watch such a thing. And we learned so much about matcha! Did you know, Samurai's drank matcha before they went to war, to calm them down? The matcha served in the Japanese Tea Garden in San Francisco is straight from Japan. Before we were served our tea, we were given sweetened red beans with mochi to try. It was suggested that we take a small bite of the treat, and sip on the tea. It was how the monks entertained their guests and VIPs "back in the day".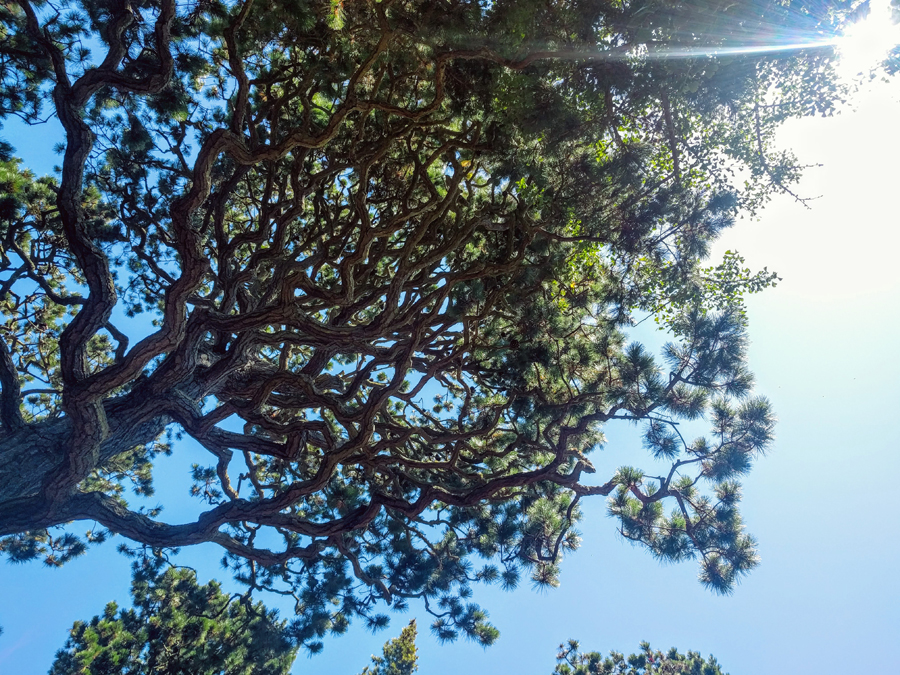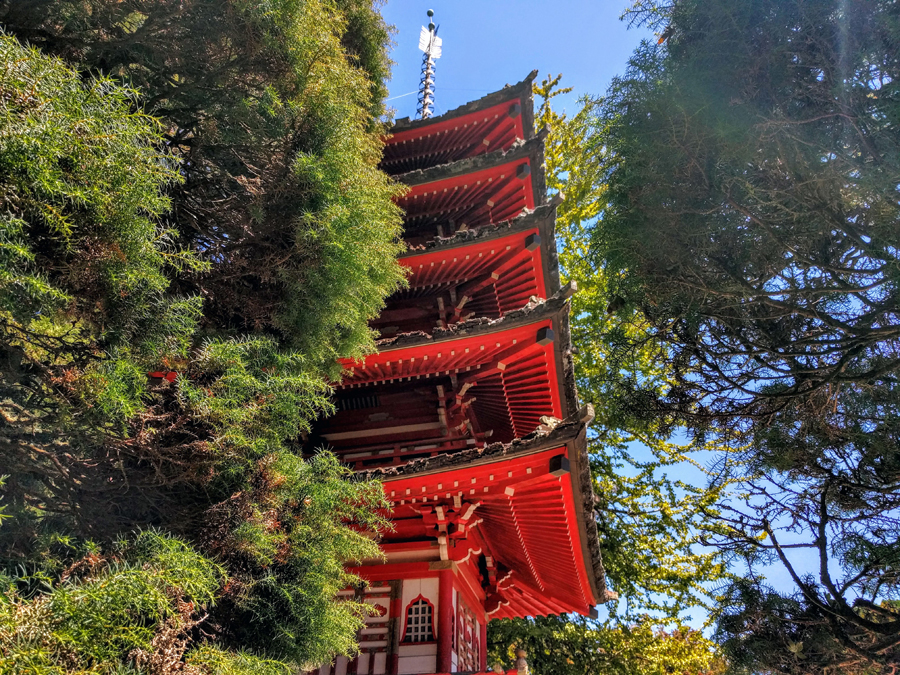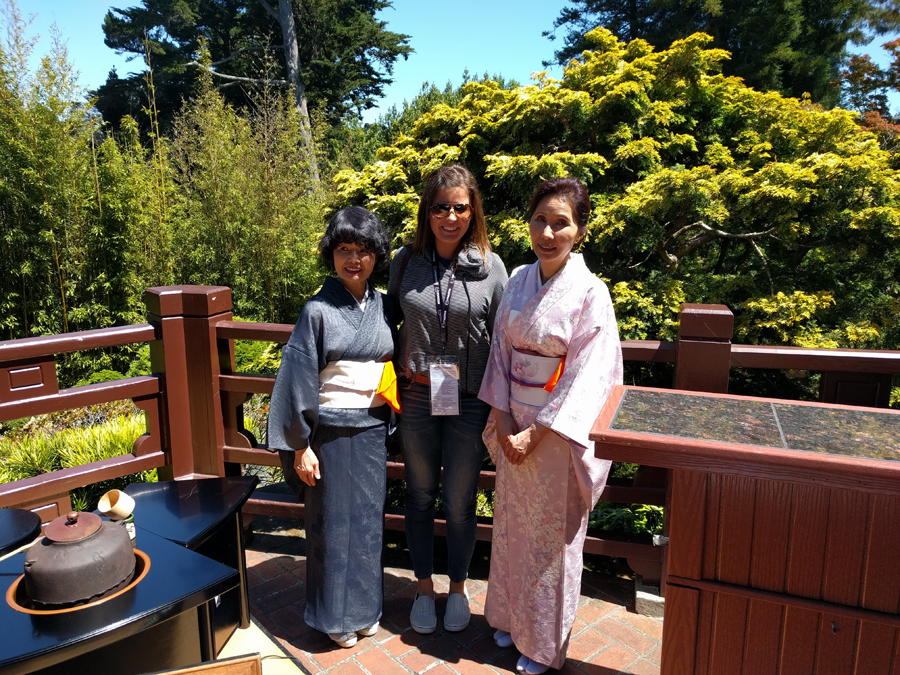 It was breathtaking there. And so quiet!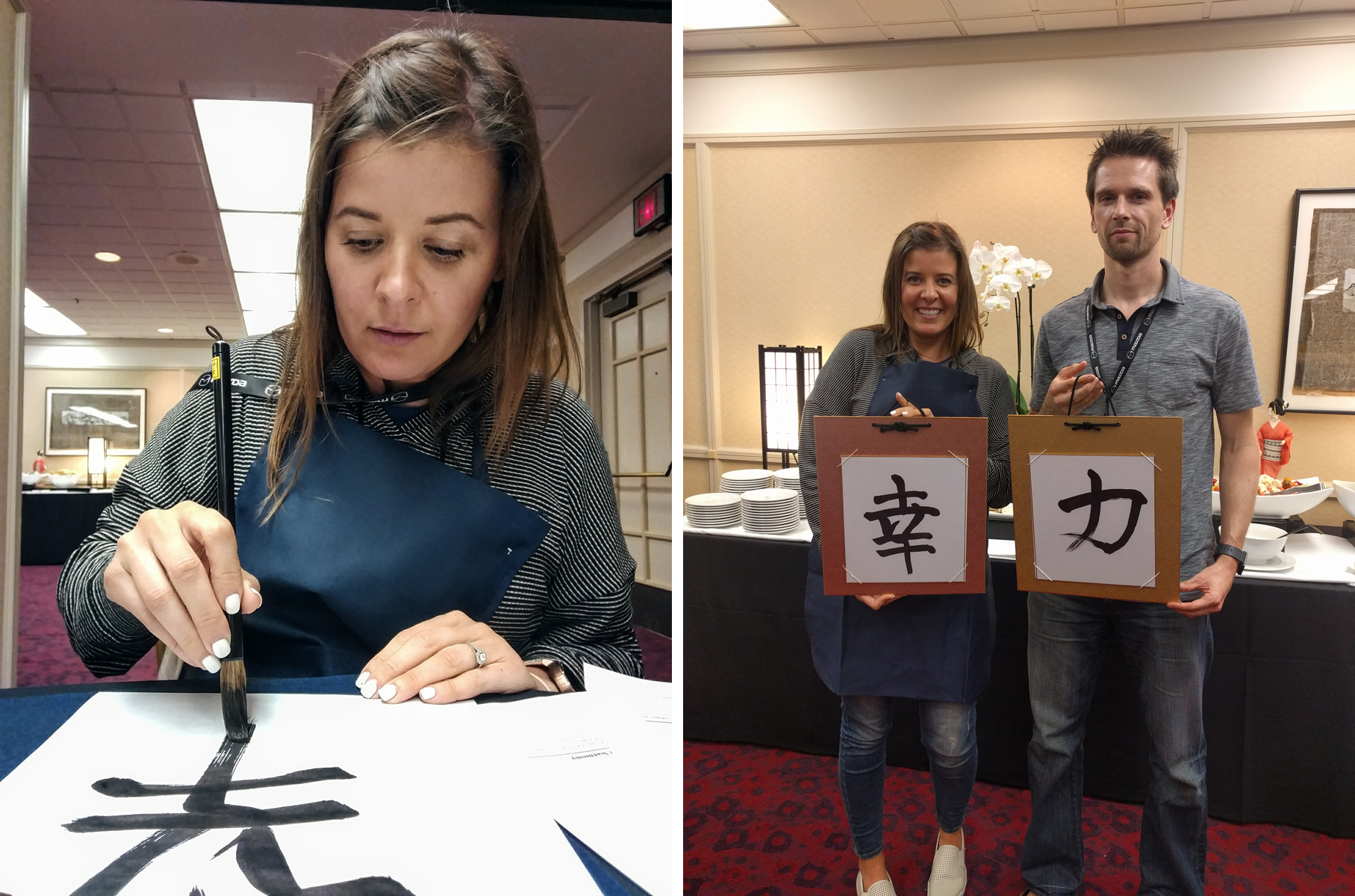 Back to Hotel Kabuki we went, to attend a group Japanese Calligraphy lessons taught by Aoi Yamaguchi, a talented instructor who has been studying Japanese calligraphy since the age of six. It was much harder than it looks to get the strokes correct.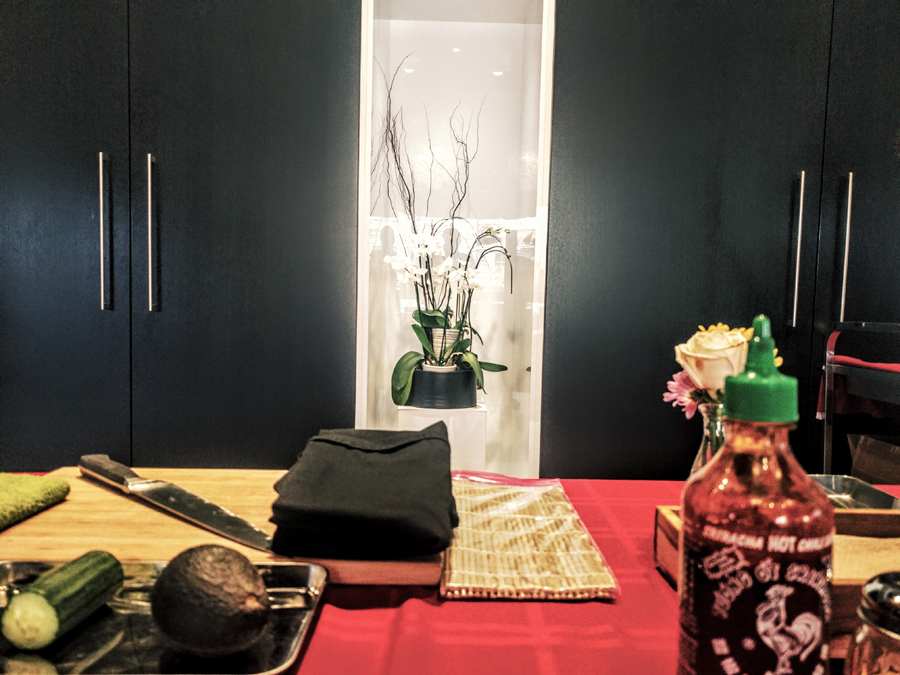 We had a quick break then it was off to a sushi making class at Miele. Now, I'm all for trying anything new without it being too wild.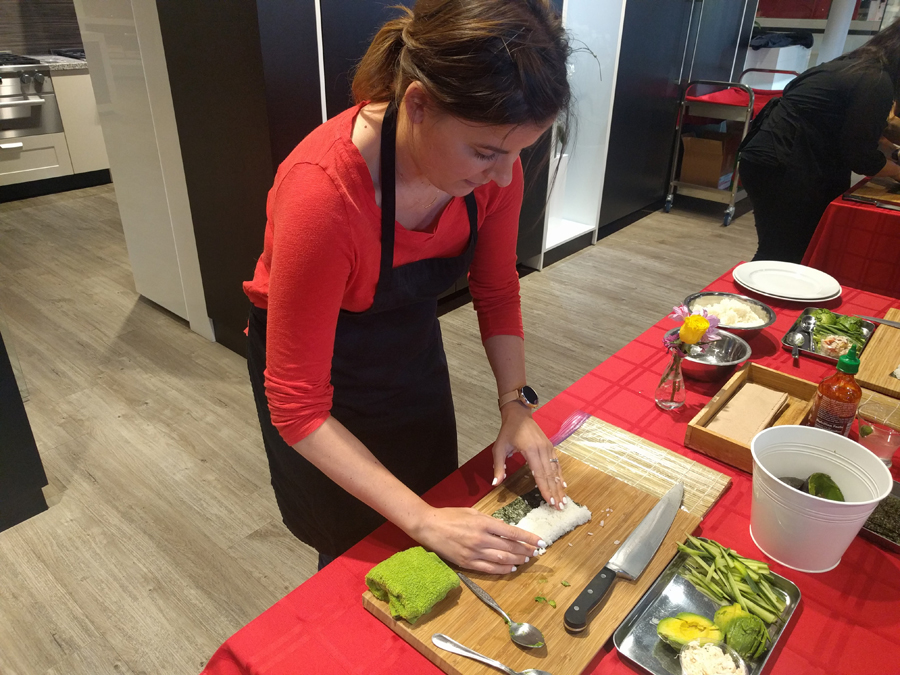 Two things I've never done in my life, were ticked off my list this weekend in San Francisco all thanks to Mazda: 1. riding in a convertible, and 2. making/eating sushi. I never thought I'd say the latter considering how long I've been putting it off. I think it's all in my head though.
While I definitely had fun learning about some techniques in the kitchen and preparing sushi, then making it. Eating it was a bit of a different story. I put as little fish in my sushi rolls as possible and I still couldn't get over the fact I was eating something raw. I couldn't do it, man. Although I really appreciated the experience, I don't think sushi is for me.
Since Saturday was jam-packed with fun goodness, you better believe we had an amazing sleep that night. Woke up not as early as the day prior, but wanted to wake up early enough to take a few Mazda's out for a spin. Sunday morning traffic in San Francisco is perfect.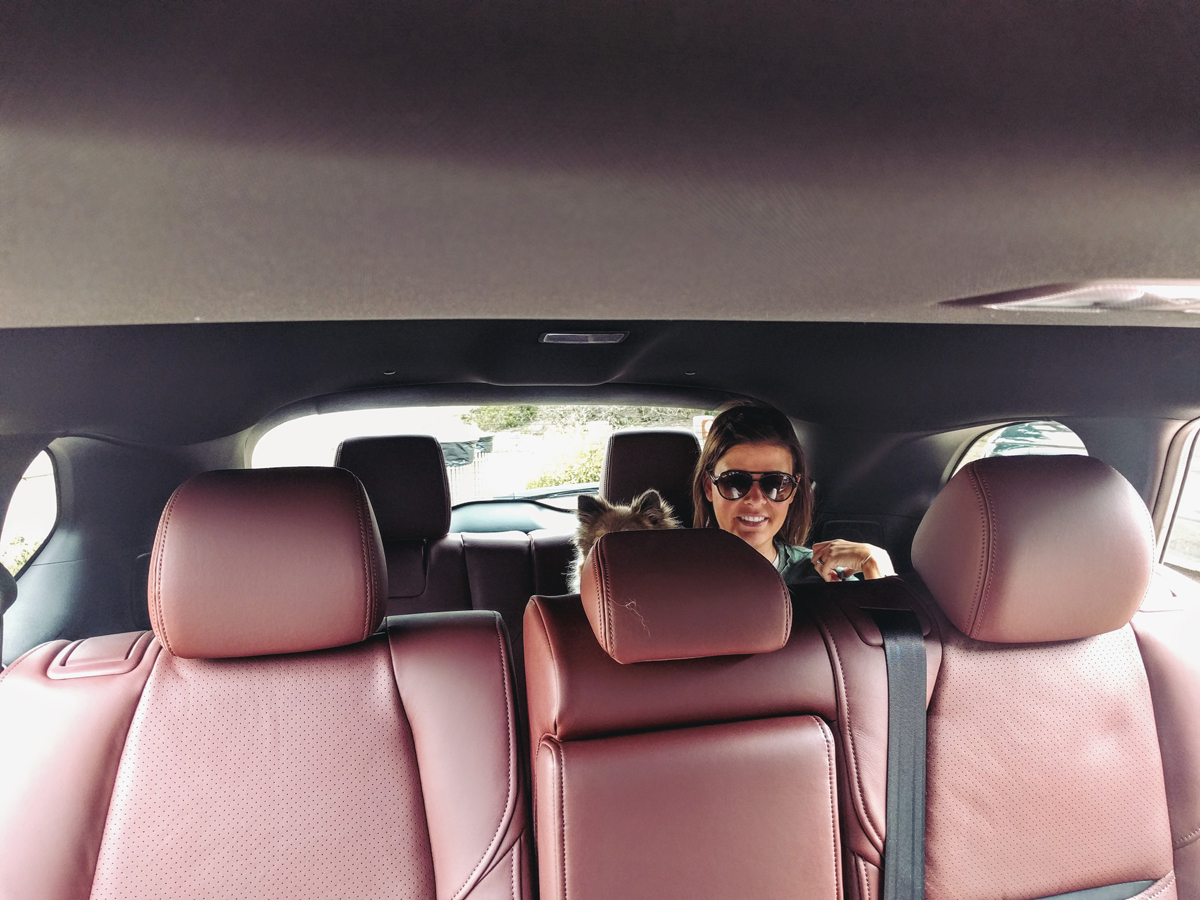 Absolutely minimal and perfect for photo ops. First I took out the CX-9 to one of my not-so-secret spots in San Francisco to try and capture a view of the Golden Gate Bridge, but no dice — it was too foggy. I'm still am happy with the shots we got in though!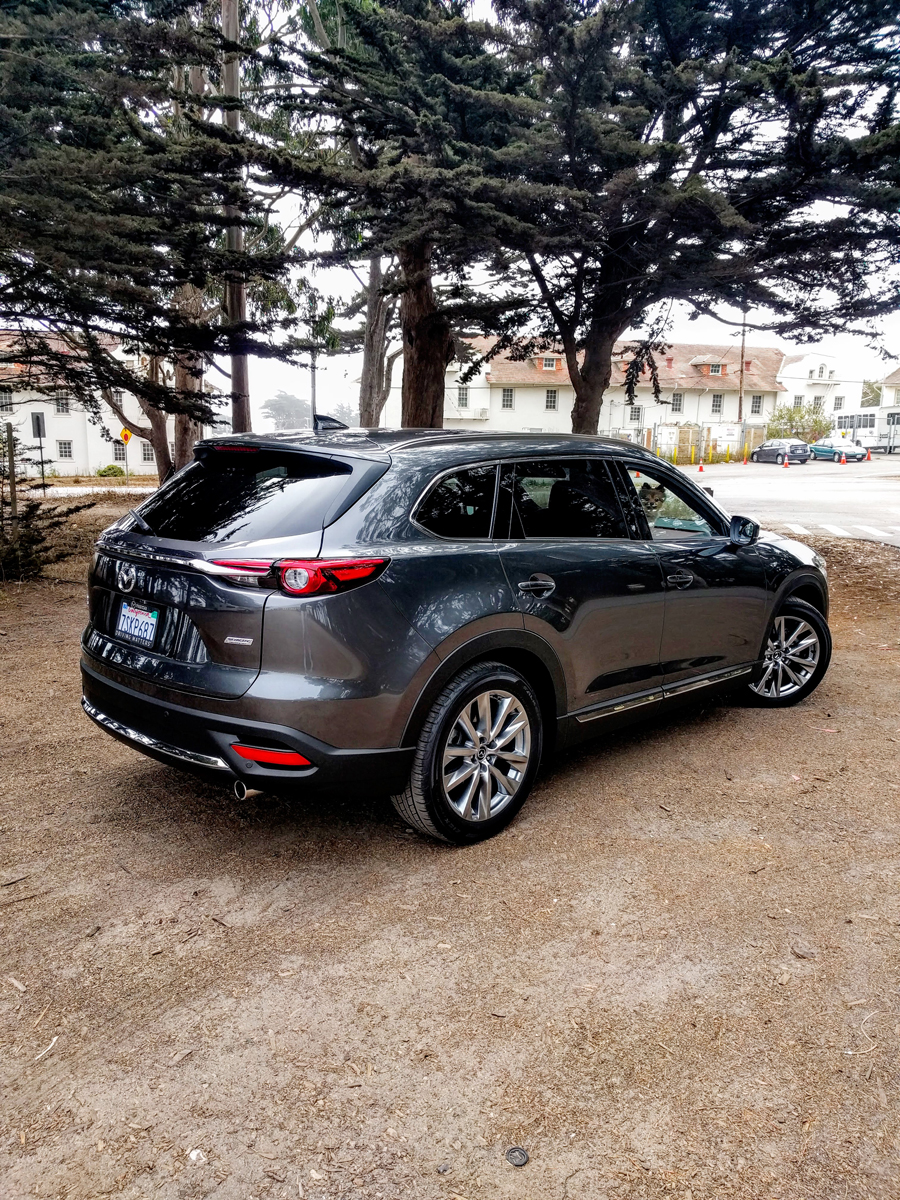 You wouldn't know this was a 7 seater by looking at it from the outside, wouldja? Even driving it was a breeze and felt similar to the Mazda CX-5.
We were strapped for time and had about 30 minutes before we departed to the J-POPÂ Summit. We wanted to hop in the funzo-mobile again (the Mazda MX-5 you guys c'mon) for one last spin. My husband suggested we head over to Treasure Island (about 20 mins away).
So off we went!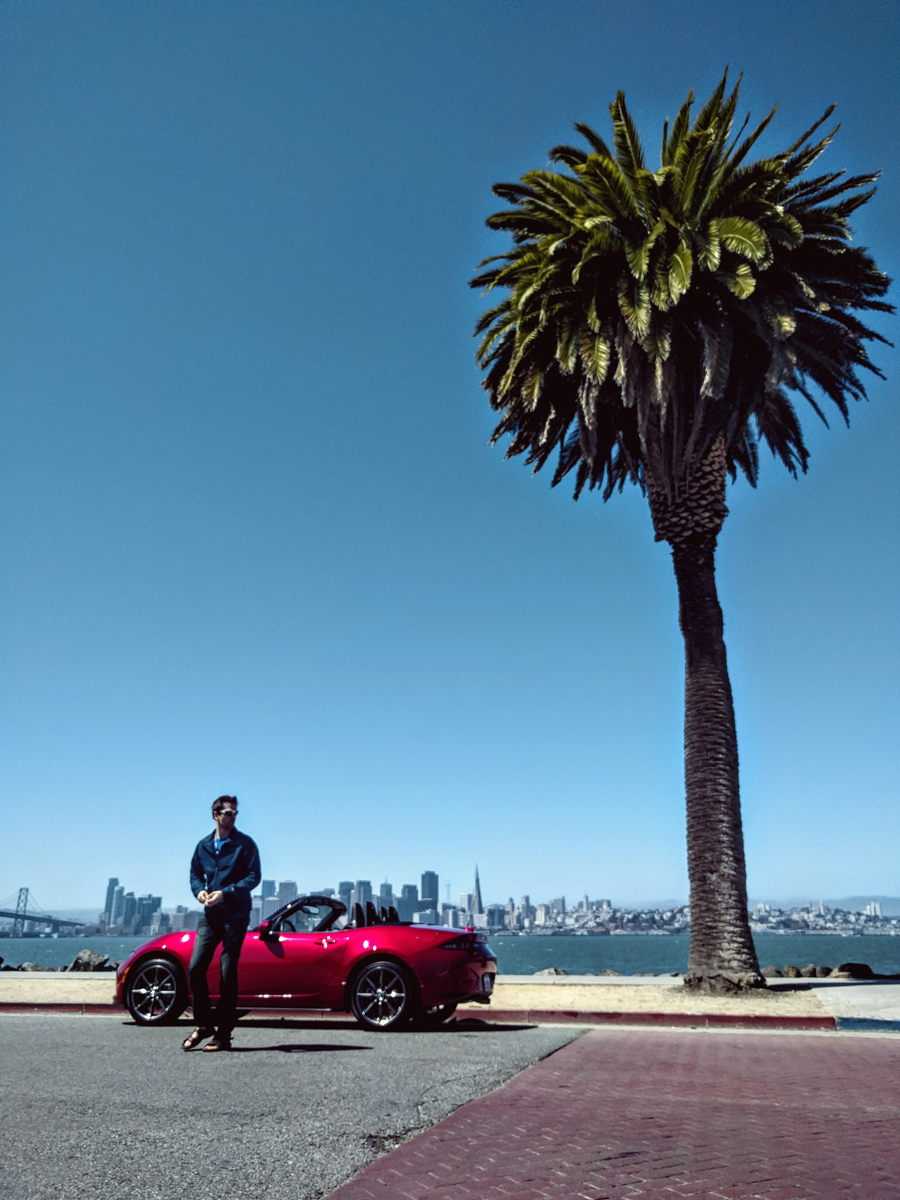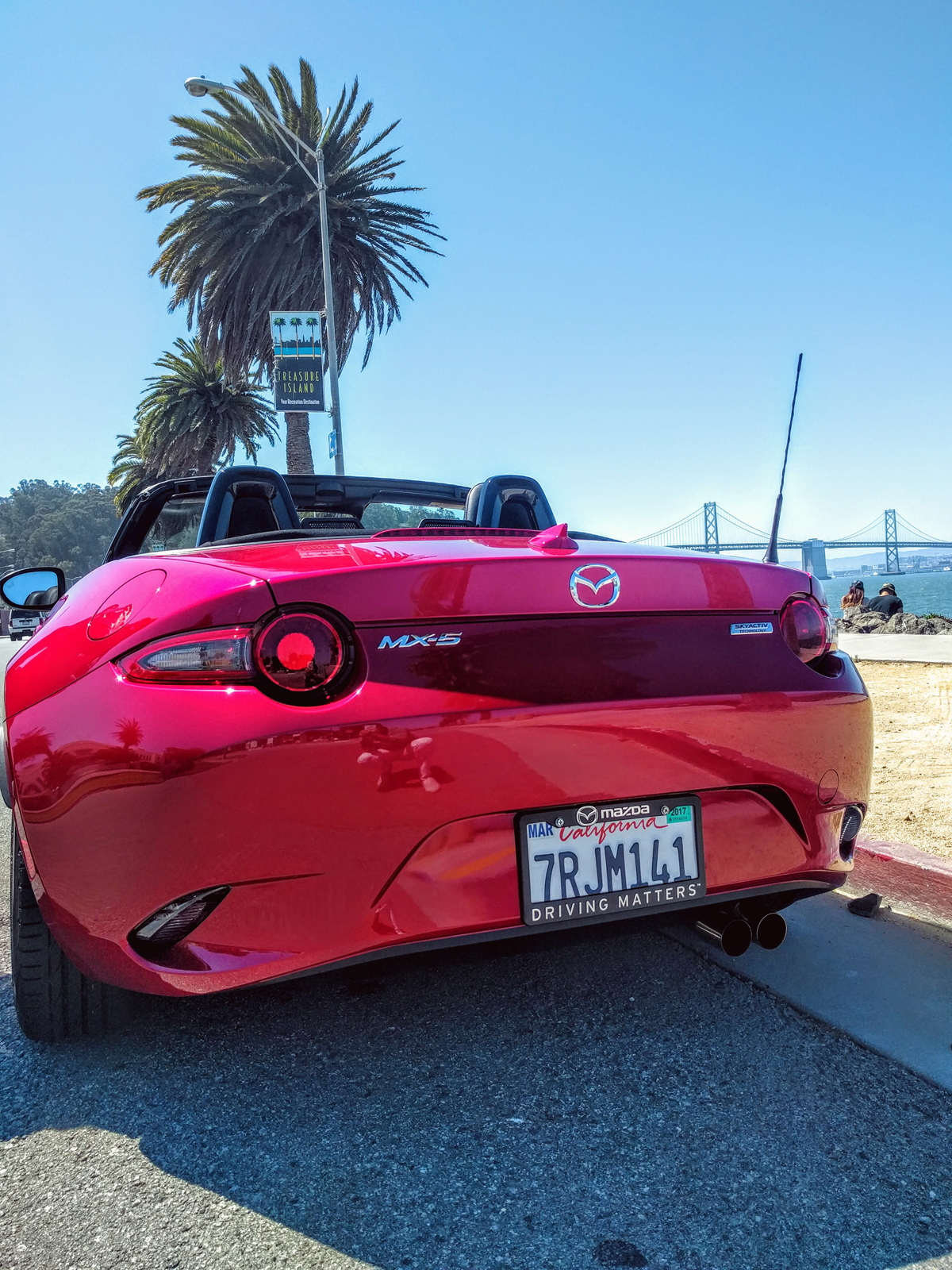 One of the best decisions since it was the prime-time to have such 'empty' roads and parking for the perfect photo overlooking San Francisco.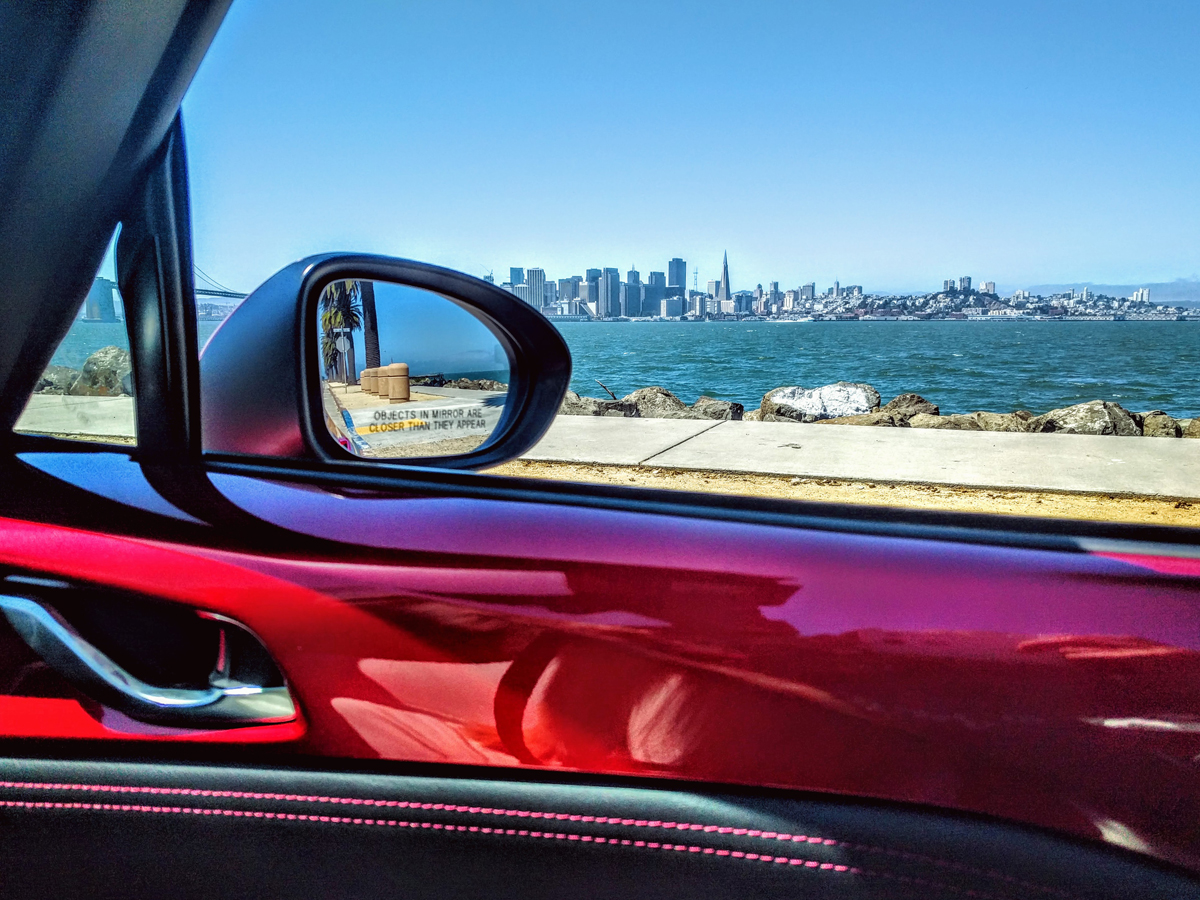 It was absolutely gorgeous out, and I loved that he suggested it!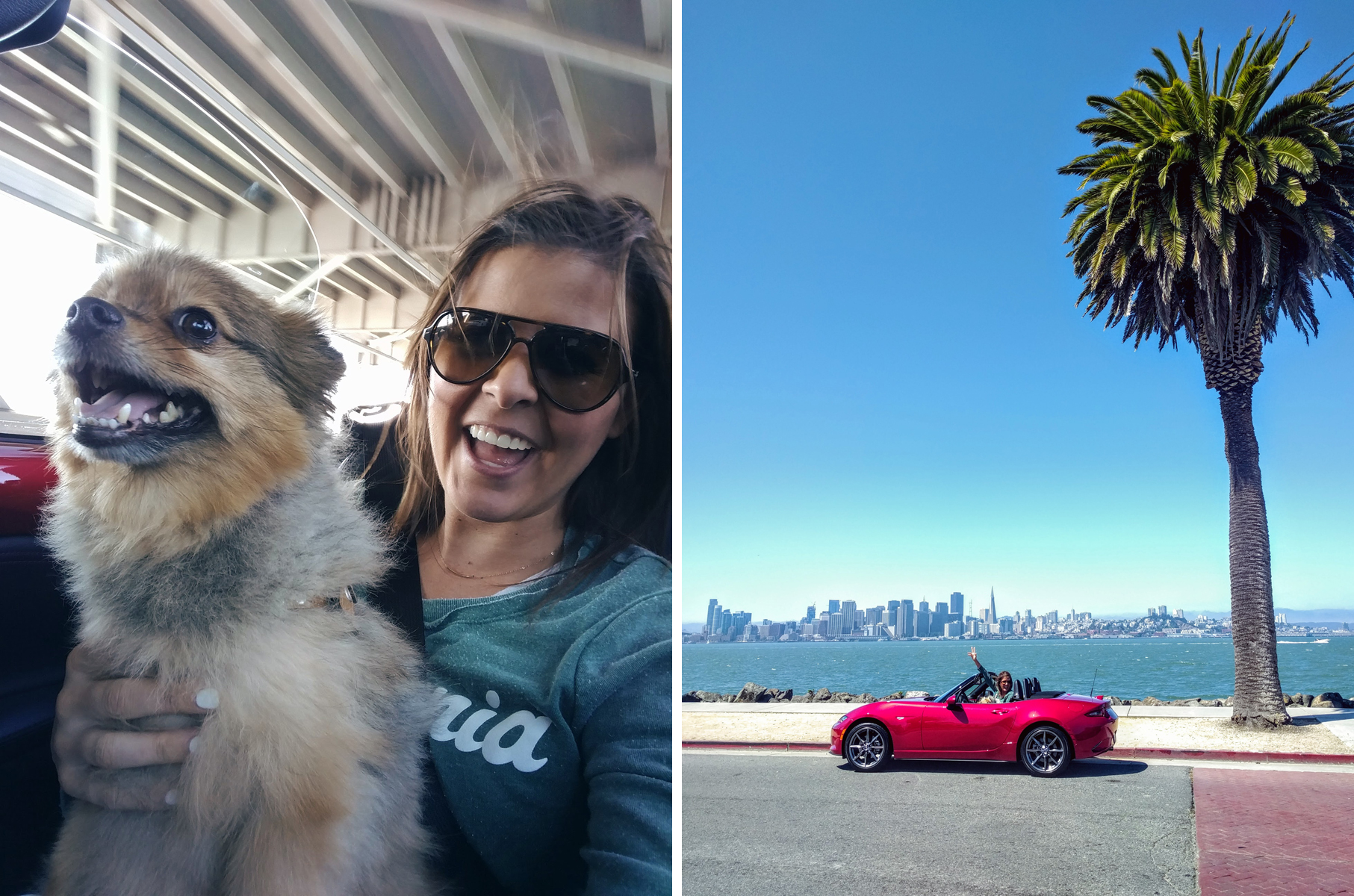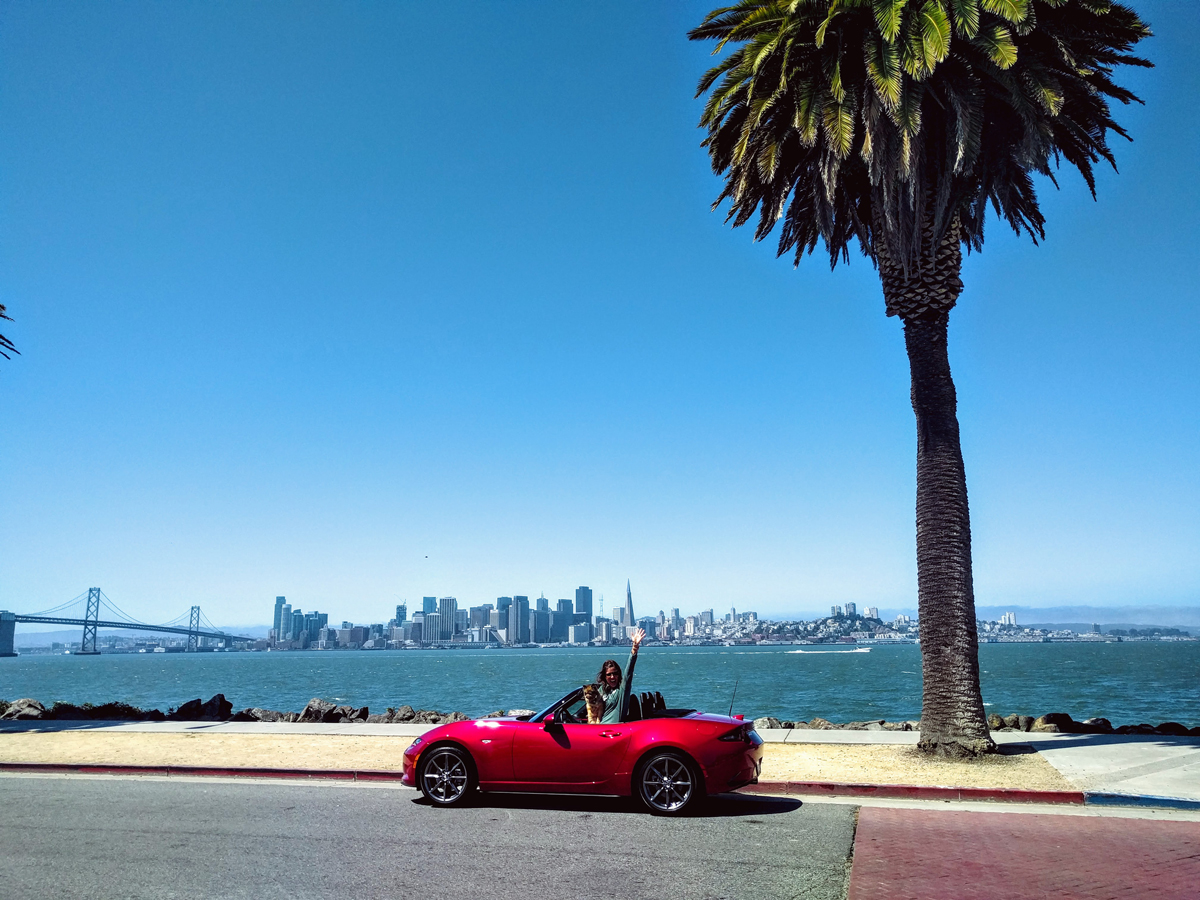 Barker's Beauties modelling the car, no? ;)
I wasn't sure what to expect when we went to the J-POP Summit, but I was excited for it. J-POP Summit is an event that celebrates Japanese culture, and since Mazda was sponsoring for the second year in a row, we definitely wanted to check it out and immerse ourselves in the Japanese culture and see what it was all about. Not what I was expecting, but it was still really fun!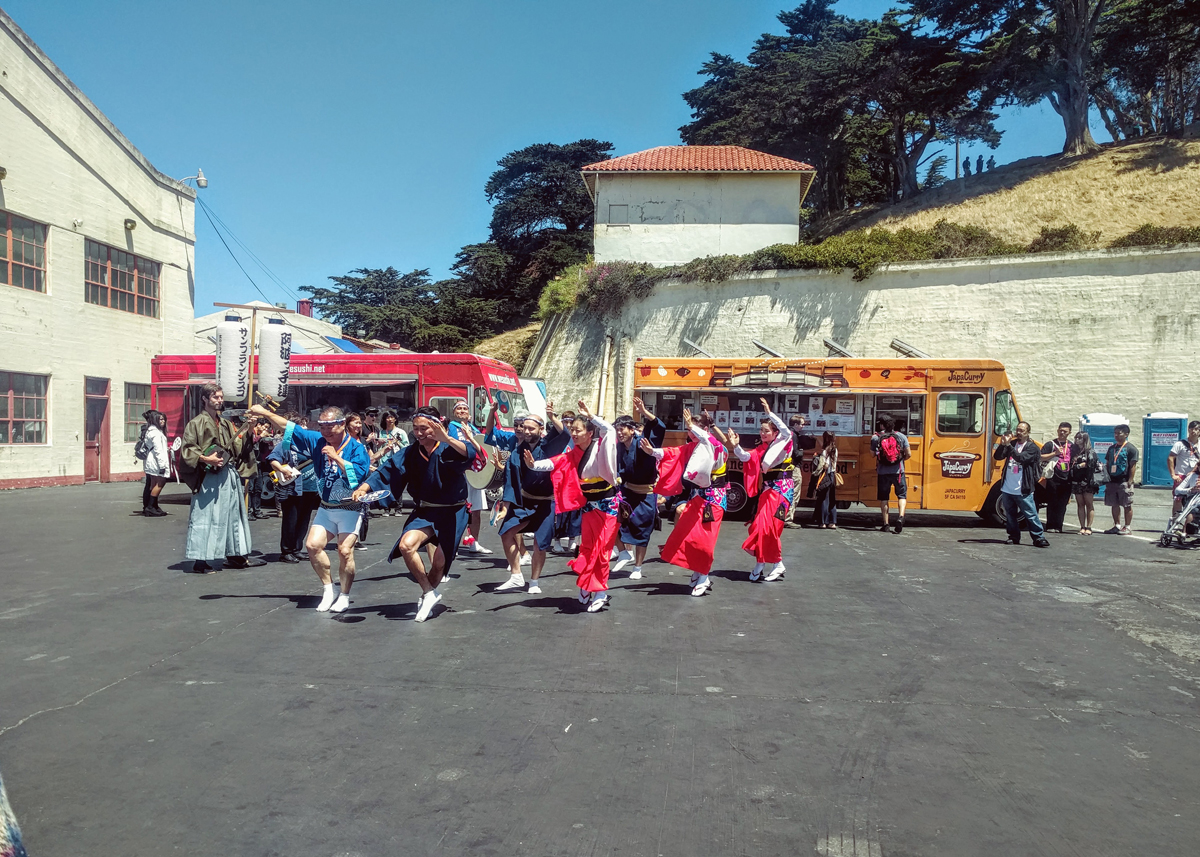 Mazda had Gran Turismo set up in their area. Although super fun, I cannot drive a vehicle in a racing game if my life depended on it. I did a few rolls with the cars in the game. Luckily I don't drive like that on the real roads. Hehe!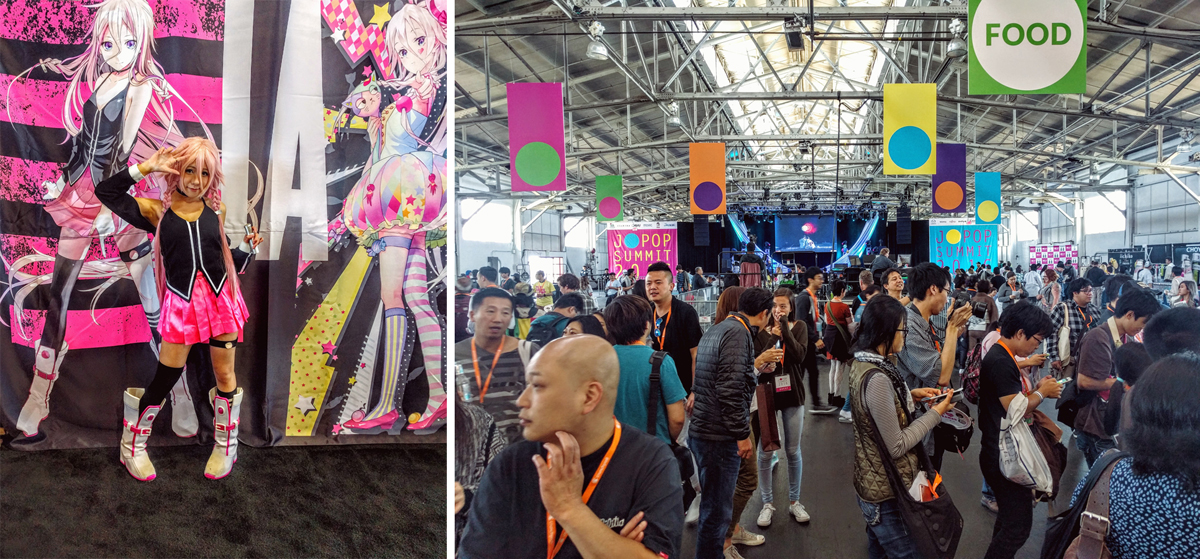 You might notice the lack of photos of my husband on the trip — just to remind you, it's rare I post pictures of him here on my blog to respect his privacy as he likes to remain offline for the most part. But don't let that fool you, he certainly enjoyed the weekend too.
Thank you again to Mazda for being such a wonderful host, and inviting us to experience the Mazda brand a bit more.