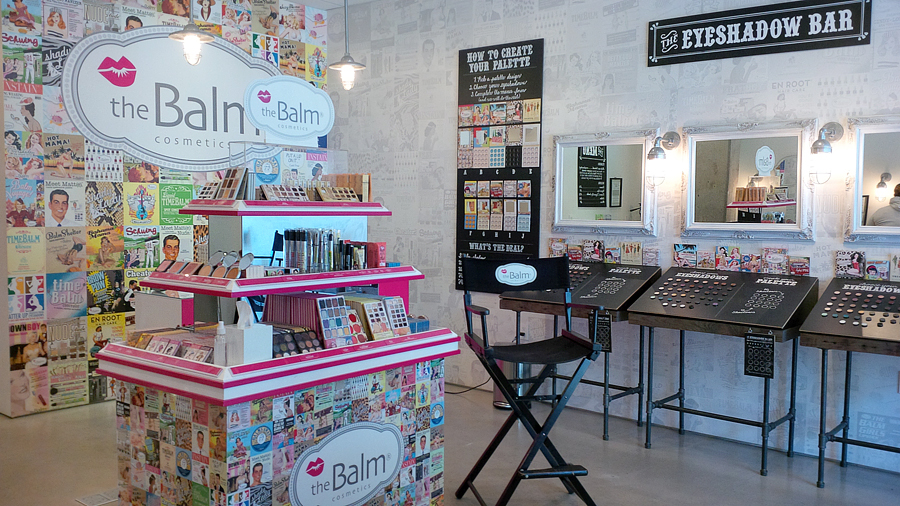 My friend Megan is a huge fan of theBalm cosmetics so when I was visiting her when she lived in San Francisco, we both wanted to venture into their flagship store on Valencia. I think Megan had been there prior to taking me to their flagship location, but it was my first time stepping into the store and really getting a full feel as to what they truly offer.
Just take a look at that chandelier casually hanging about, in their cosmetics store. No problem, just add a bit of glam. Hoowee, some pretty!
I also might have had my makeup retouched by the wonderful makeup artist, Serge, then took a selfie of my neutral smoky eye he created. You can see Serge in the background, talking to Megan! :)
He used these 3 products on my face and under eye area, because I was complaining about my eye area being really dry. Time Balm (love their play on words) eye perfection gel was so hydrating!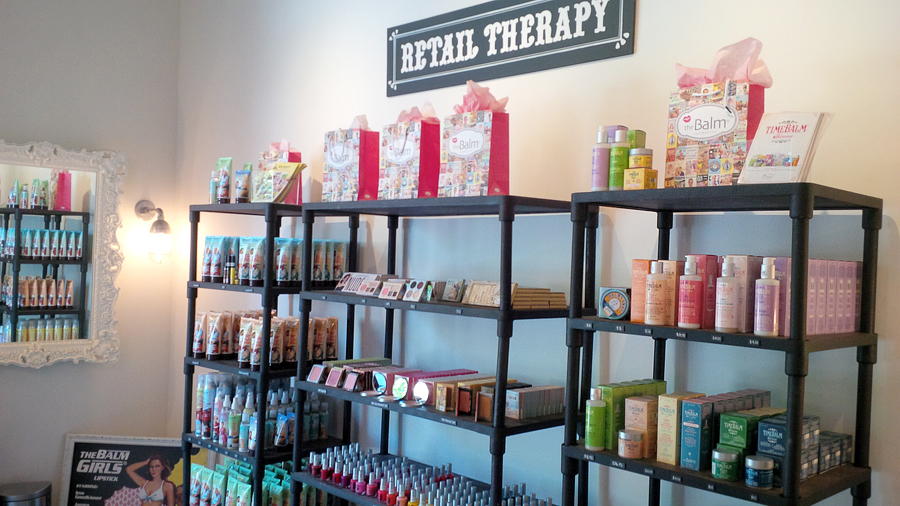 Have you used anything by theBalm before? If so, what? And did you love it? I still haven't picked anything up by them, yet. I prefer to sit on things a while before making a makeup purchase. Anyone else like that? I know, it sounds so strange. A lot of people are a fan of their eyeshadows, specifically the Nude Dude, and Nude 'Tude palettes — but I don't wear eyeshadow. I prefer face makeup as to lip/eye makeup.
theBalm Cosmetics
788 Valencia St, San Francisco, CA 94110
facebook / instagram / twitter