While living here is still relatively new, I wanted to experience it before I took it for granted. Soon enough, we'd be living here for ten years and haven't experienced many of the local touristy spots.
This is my excited face. I couldn't wait to go in. I had a feeling it would be like the Ontario Science Centre The Guy and I went to a number of years ago. Although April Showers should bring May flowers, Mother Nature here in California likes to think it's summer year round.
I was going to first say that the Tech Museum of Innovation would be a fantastic spot to take your kids (or people of any age — since we thoroughly enjoyed ourselves) here when it rains. But it doesn't rain! So come on by anyway, and explore what's inside!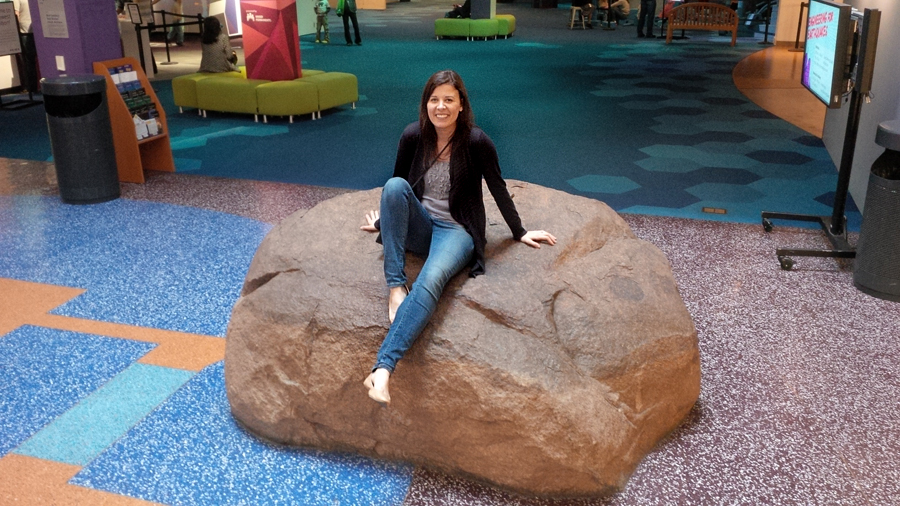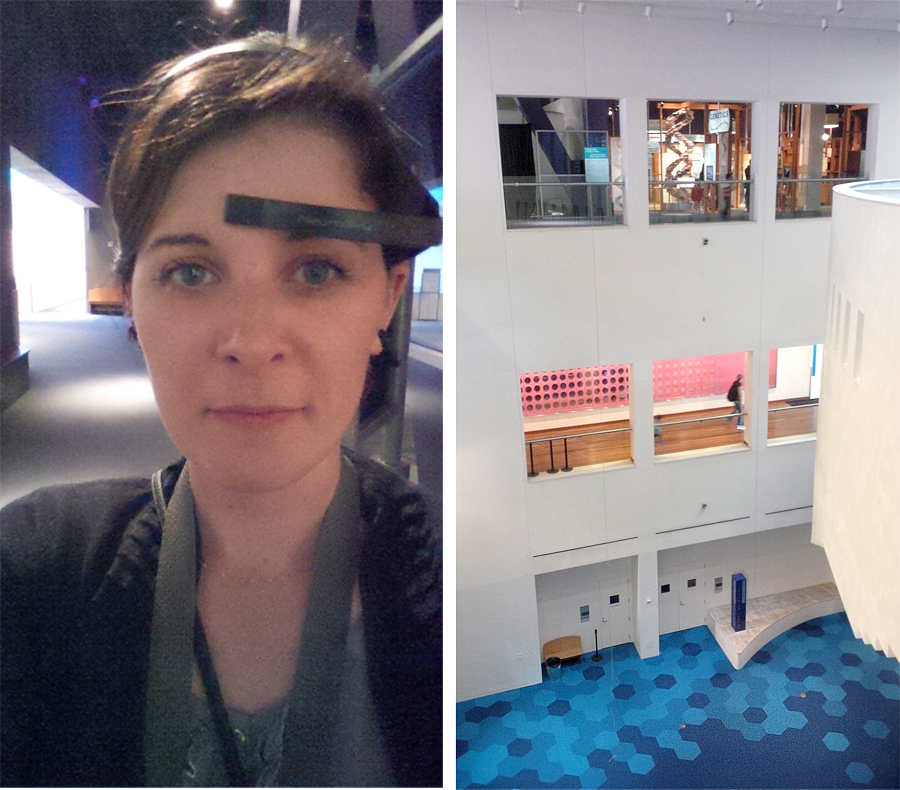 Got our nerdy headsets on which ended up recording our brain activity while we walked around the exhibits, so we could look back on it later. I received quite a few stares from the people who hadn't realized it was available, one person asked me if I was part of some sort of project! We only wore the headsets for about 45 minutes, I couldn't wear it any longer — I was starting to get a brutal headache from the thing pinching my ear and ill-fitting my head.
Here's the second part of the body metrics thing we were wearing, telling us how we were feeling. I wasn't anxious though, I was having tons of fun! Perhaps I was feeling nervous because of the next exhibit we went to: the earthquake simulator! Gah!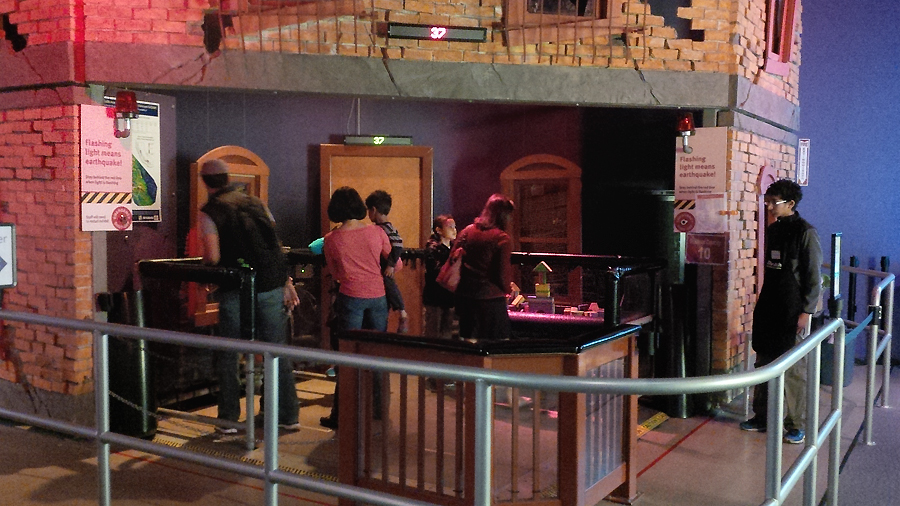 I took the advice of a staff member to check out the earthquake simulator. It was terrifying. Especially if you hadn't experienced one before. The kids who hopped on after us all seemed to love it and stay on for each additional earthquake that was happening. But when you realize how destructive it could be it hits home and frightens you. I could barely stand up without holding onto the safety bar they had available for us. Me and my husband's face dropped as soon as we felt how violent an 8.2 earthquake could really feel. Let me just say I am not ready to face that. I still have no idea where to hide when one strikes. Let alone thinking about grabbing our little dog in the midst of it all. Hoooooo… wee!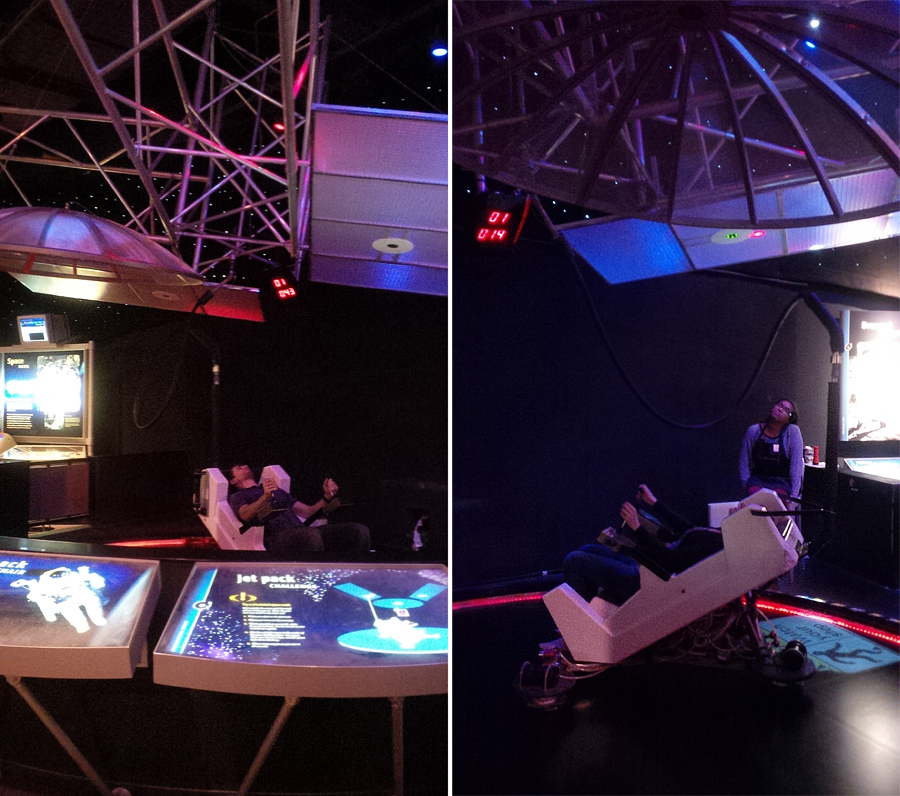 Here's the husband and I taking our turns on the jetpack simulator which was really fun. You had a 60 seconds to get your red dot lined up with the green dot. Kinda felt like you were floating.
Ooph! There's an astronaut.
So colourful and fun, but a lot of the stuff there was definitely aimed for younger children. Regardless, we still had a ball!
Haha. I mean, check out the faces we were making at the swap-your-face screen. Here are my eyes, some kids head, and my husbands mouth/beard area.
Creepy, and hilarious. I was in tears, laughing so hard!
This one too!
This little robot on the right was from the robotic design basics. We totally fell for the talking robot until we realized the young adult sitting on the bench was talking through a microphone. Completely fooled us, and we laughed SO hard when we realized we didn't necessarily needed to ask it simplistic questions for it to understand. Hilarious, and definitely something kids would absolutely go bonkers for.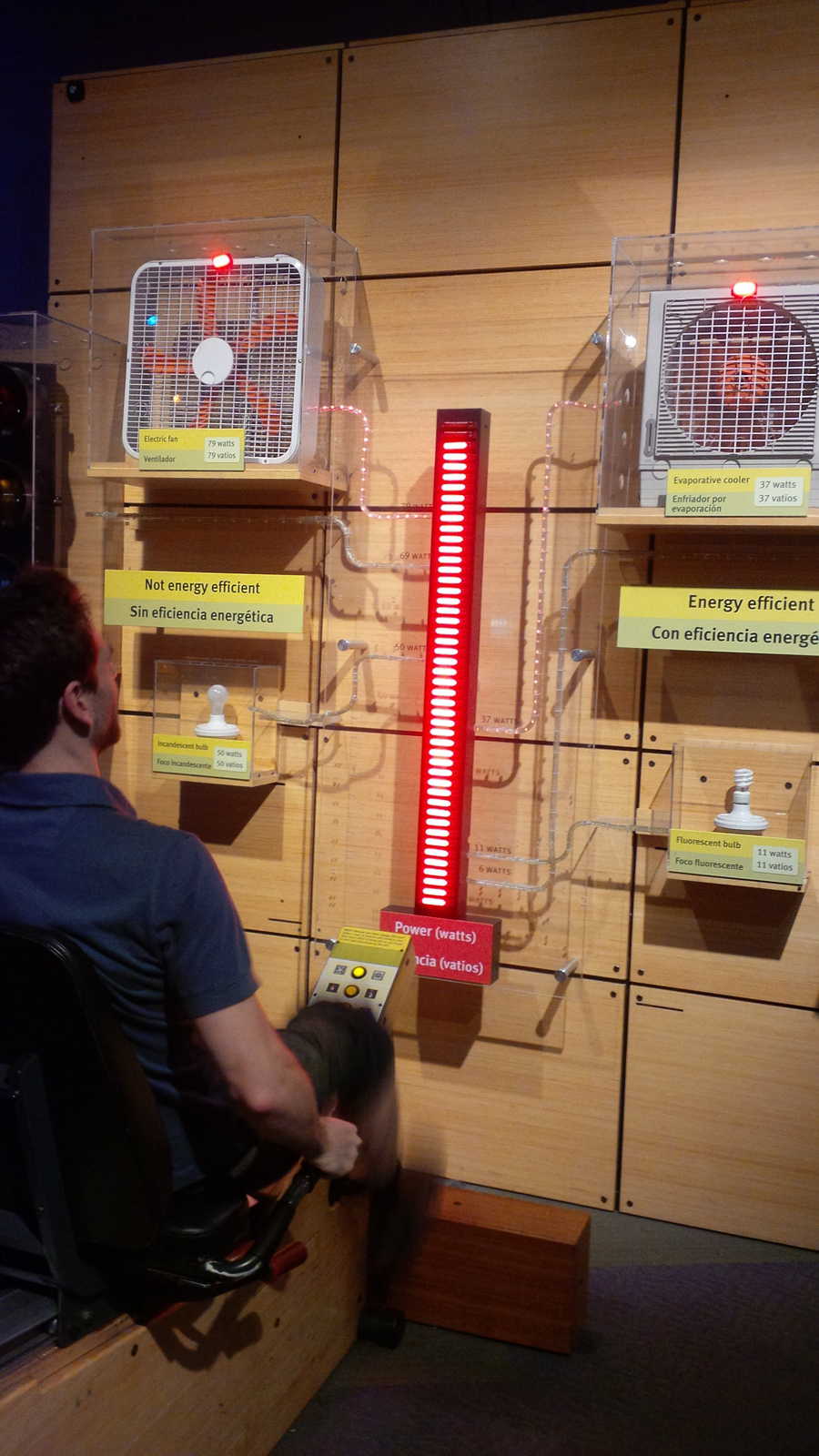 My husband, the 5x Ironman Triathlete spends endless hours on his bike every week. It's not a surprise he can crank up the watts to make everything light up here.
This was another awesome exhibit, it was all thermal. The Guy always jokes around with me that I'm constantly cold (which I am). Truth be told by the thermal exhibit — I certainly am too! And he's always super over-heated (In case you didn't know like me, Red = cold, white = warm).
I took a minute, to spell out LOVE ♥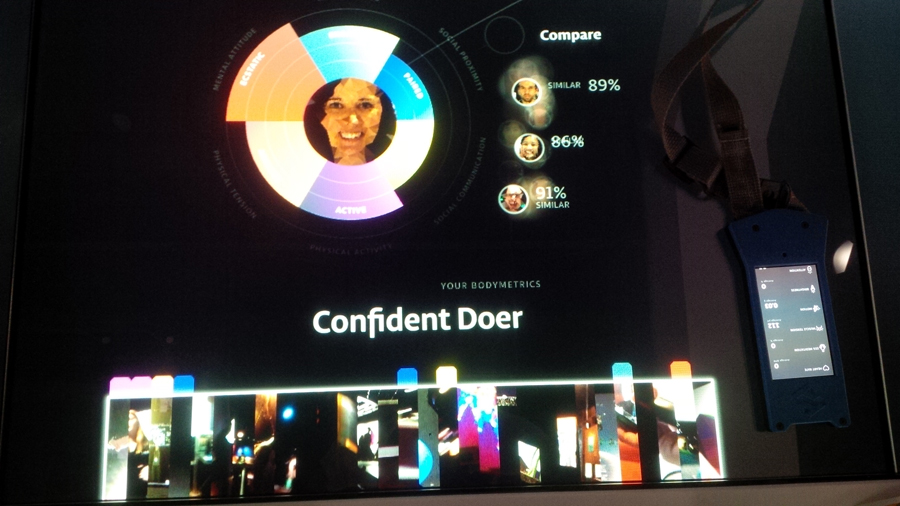 The Tech Museum of Innovation would be a fantastic spot to check out especially if it's on a rainy day — rare occasion these days with the California drought.
201 South Market Street, CA 95113
Twitter / Facebook / Instagram