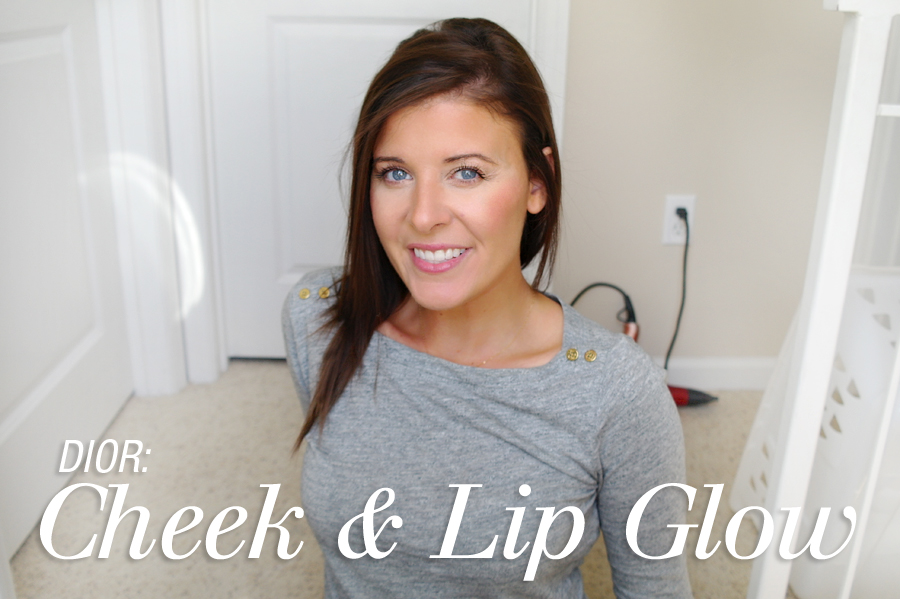 As I've stated many a time, I love a sun kissed and dewy look to my makeup. The only powder I wear on my face is a bronzing colour (mainly gravitate towards California Bronze by bareMinerals, see how I apply it!) and everything else is cream or liquid based.
Dior Lip & Cheek Glow is perfectly marketed towards people like me. Dual purpose, takes up little room in the makeup bag since it's one product, not two. And, created a lasting all day colour to the cheeks and lips.
Here, let me explain.
When I first opened it up, I was all "Oh hayy no, this won't work". Since it was a bright pink, and I usually go for either softer natural looking blushes, or something with peachy undertones.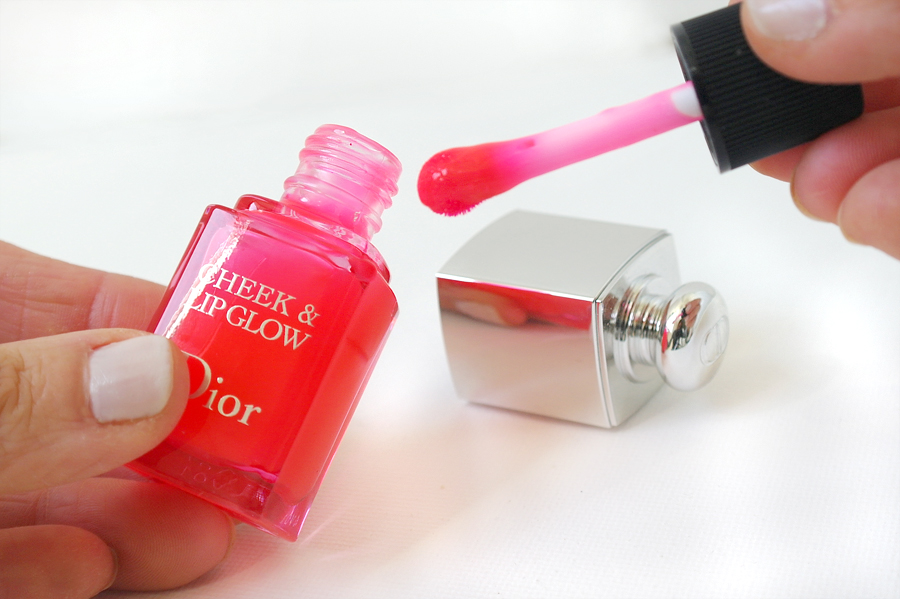 Even opening the nail polish like bottle, and looking at the applicator, I thought it was a little weird. It smells minty (yum). You'll notice that the applicator is a soft spongy round shape. I apply the smallest amount to my cheeks and layer it, because I can see myself messing it up and having a weird stain blob on my cheekbones.
However, I have it all down pat now, since I've been using it often after I received it in January. The soft, round applicator is perfect for lip application, but to use it on your cheeks, I dab the applicator directly to the cheek bones, and blend (dab) with my ring finger. It'll feel wet (like water, duh) when you're dabbing it in, but it'll dry up and leave a nice stain to the cheeks. You can also layer it until you get the desired pigment colour.
For my lips, I also use the applicator and apply a couple of dabs to the bottom lip, and blend the rest in with my finger. I don't like a ton of colour on my lips, and this just adds a subtle amount of pink. 
I have read reviews in the past about Benefits Bentints, but they are more like a runny texture and more vibrant in colour – where as the Dior Lip & Cheek Glow is a bit thicker, gel consistency smells amazing and most likely would be easier to work with than a more liquidy finish. I can't compare the two though, as I haven't tested the Benetints for myself.
The finished look, with my laundry bin and hair dryer just hanging out in the background.

 Disclaimer: Dior Cheek & Lip Glow was sent for review