Ever since getting back to California after spending over two weeks in Canada, I have never appreciated California winter's more. A light sweat shirt, that's all I need right now! Not that I'm an expert at being here during the winter time, but we did arrive 11 months ago. If only I could get on this easy in Canada with such little layers. To be honest I didn't even need the hat, it was warm outside. My logic behind it was that I bought it on eBay for < $4 and I couldn't not wear it this season. For my Canadian friends, and everywhere else in the world who goes by Celcius temp's, it was 15°C (59°F I had to google the conversion. I'll never get used to fahrenheit).
Seems to be the hot topic between friends and I, in a joking way.
My dog-walkin' neighbour friend and I always talk about how cold/warm it is outside and I'm all "yeah it feels like it's at least 18 degrees". She gives me a confused look because we both don't know how to convert it into fahrenheit so I ball park it with… it's in the sixites? Close enough. Now we go by "it's t-shirt weather!" or "man where are my mittens? My fingers are cold."
So here we go, an outfit I wore on Saturday during this balmy California 'winter'. I'm way overdressed.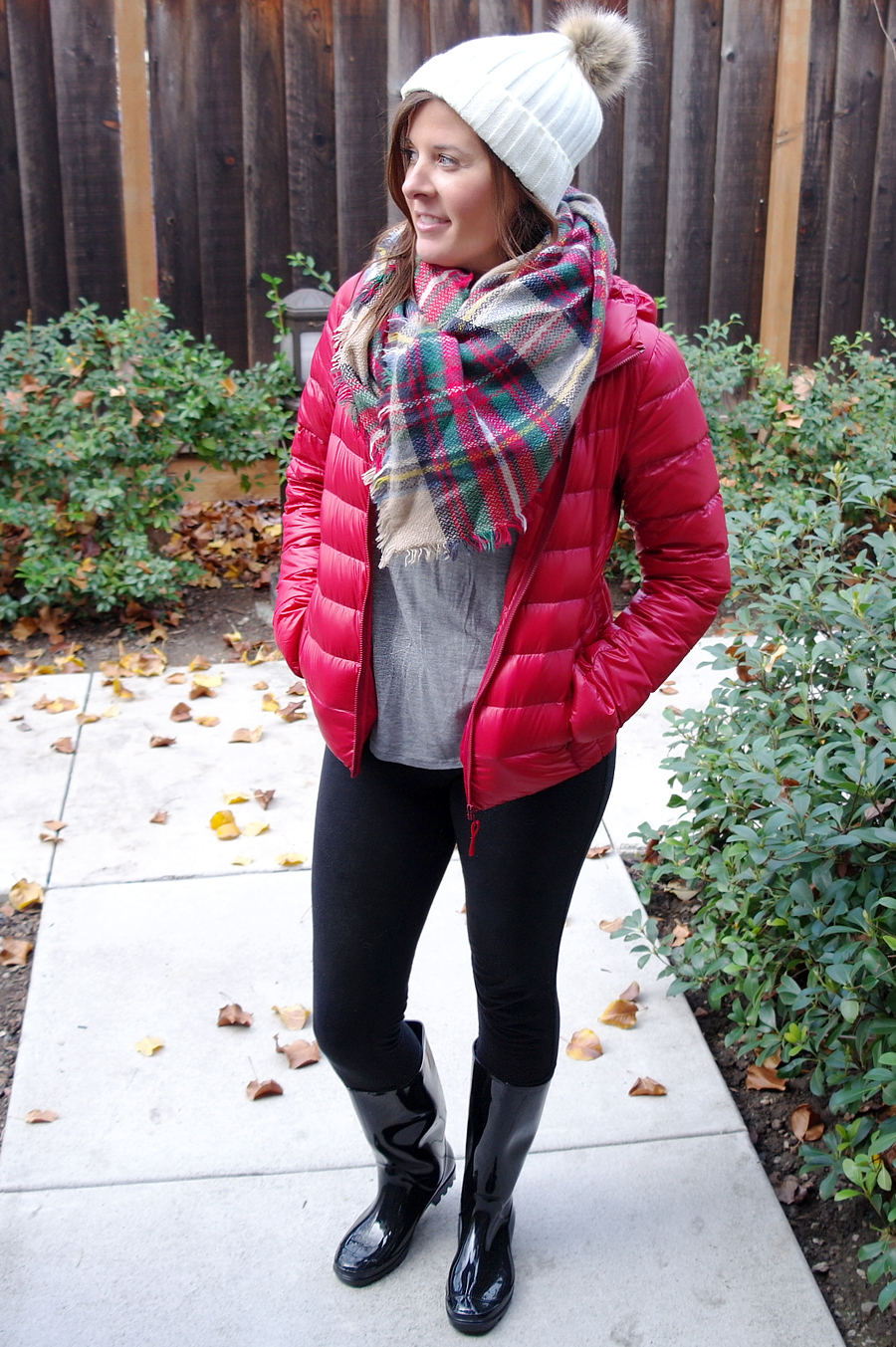 My outfit:
eBay hat, eBay scarf, Forever 21 tee
Uniqlo down jacket, Alo Sport leggings, eBay rain boots
… and because outtakes are always fun. The Guy takes forever to take a picture. Waiting for me to make a face at him, then snap… picture taken. This is the outcome: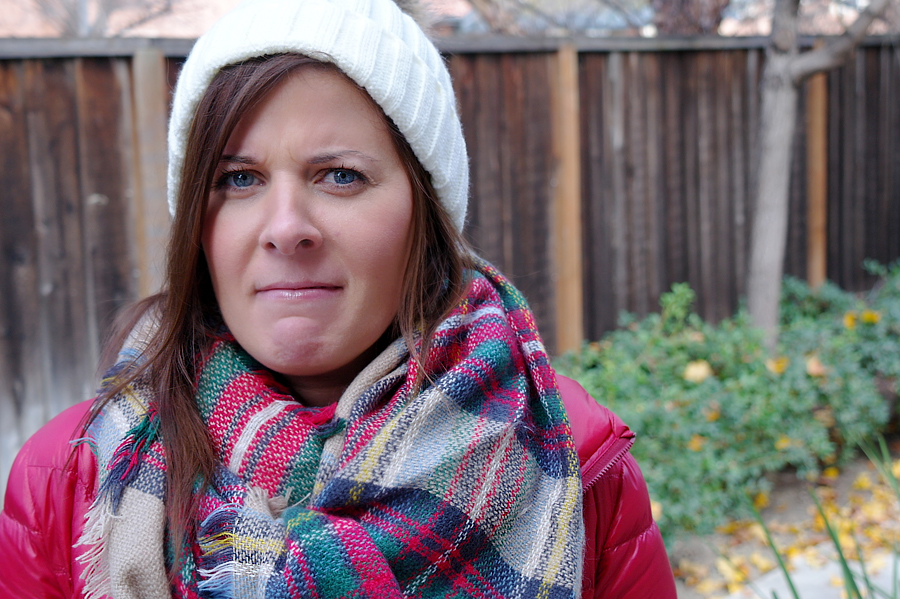 I have a pretty nice schedule going on this week with a few different friend-dates that I'm excited about. I'll be driving to San Francisco tomorrow to meet Megan, lunch with Lauren, and dinner with my Canadian friend! What's on your agenda for the week?