Alfie is always such a great little sport, putting up with me dressing him in warm jackets or shower caps. I suppose he's like me in the way he will do anything for a treat, right?
The weather isn't nearly cold enough for him to wear his Canada Pooch jacket we got for him in 2012, but I sure love dressing him up in it, especially this time of year because it looks like a Santa suit!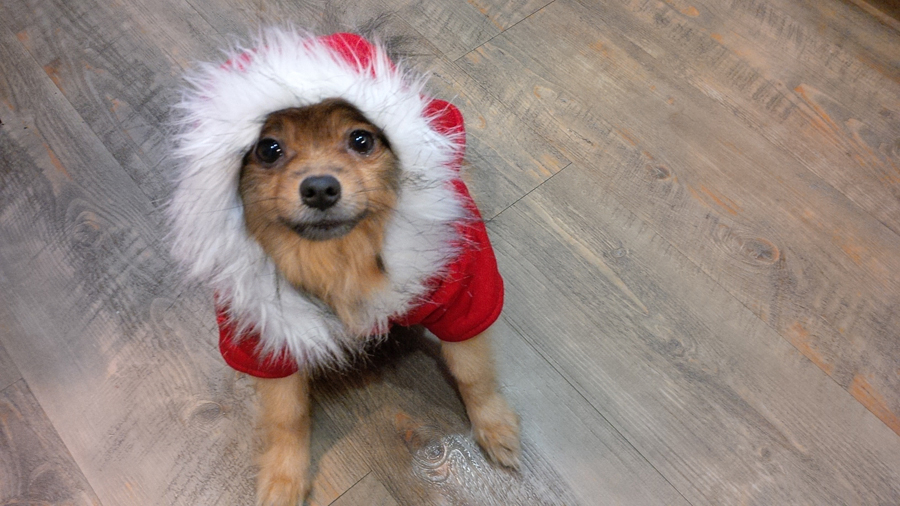 I may be biased, but isn't he the cutest? Love our little schnogg. We will resume POM Friday's in the new year — Merry Christmas from Alfie, The Guy and I!