Our little man has some manners. He's so gentle when he accepts treats, or bones from us and always does tricks to try and butter us up to get another one.
Roll over. Down. Dance. Sit. Paw. Come. Around (circle around my legs). Get in (sit by my side). Over! (to jump over something) Stay. Wait. Ok (means he can leave)
Those are a few of his tricks. But the best part is he's just as laid back as the rest of us, in the comfort of his own home. Get him outside with our neighbour's pup, Penelope and he'll viscously go after her, barking uncontrollably for around 2 minutes. Then they go about their ways, and walk side by side completely ignoring one another.
Have you seen this Instagram video of him in the galvanized tub (aka the beer tub?) He wouldn't get out of it! So I took him for a wheely around the apartment, hah!
Enjoy the few photos I took of him late last week (since I still am in Yosemite!).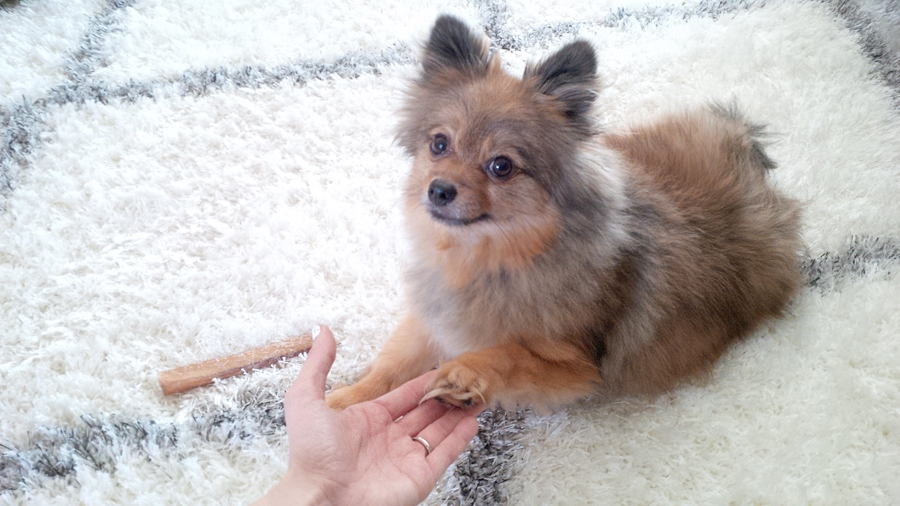 See you next week :)