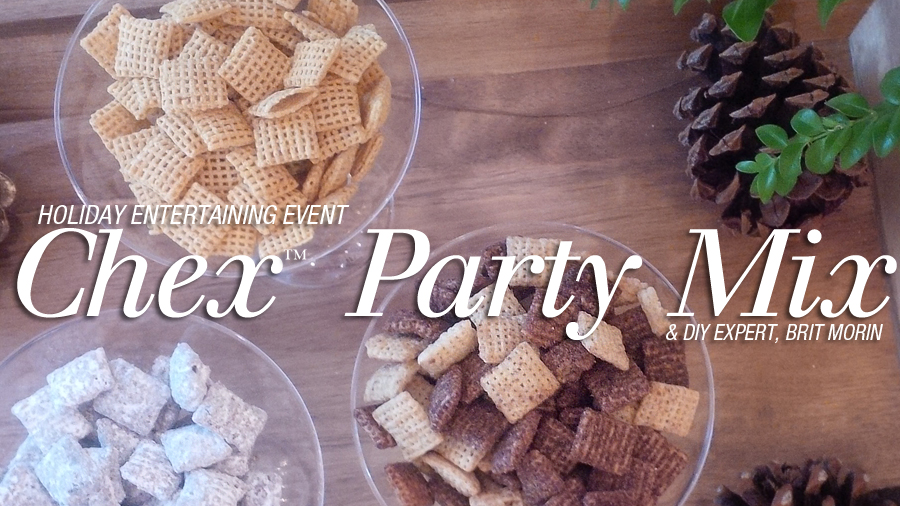 I was invited to a Holiday Entertaining Event with Chexâ"¢ Party Mix and DIY Expert, Brit Morin. It was yesterday morning and I received the utmost royal treatment as they arranged for a limo to pick me up, and drive me both ways to MakeShop which is located in 'The City' as Californian's like to call San Francisco.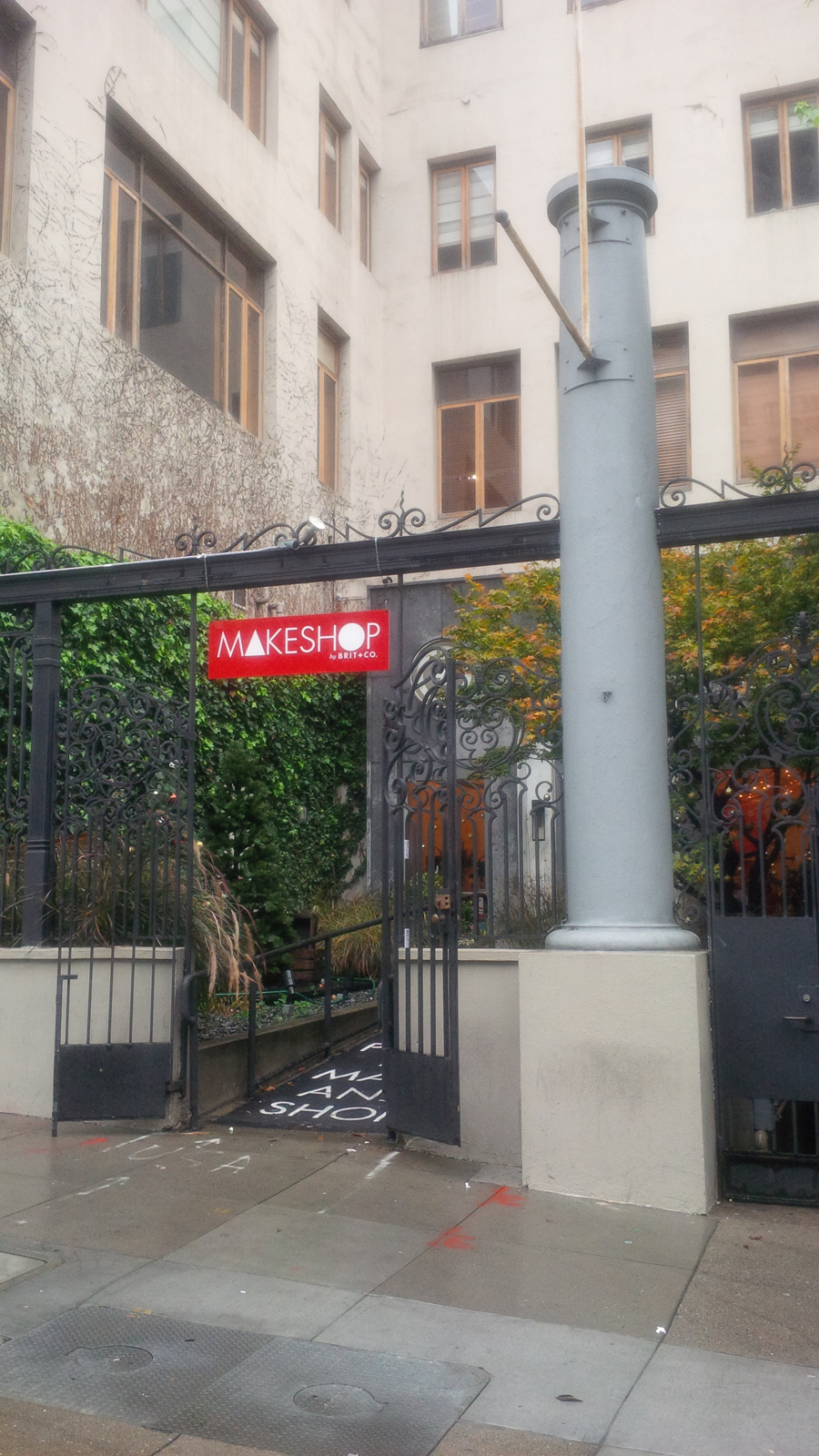 MakeShop is a fun little spot owned by Brit + Co., where you can make things, and buy things. There are laser printers, 3D printers, and supplies to make jewellery and other fun creative things. It's a great spot!
First I'm going to talk about the sweet ride, then jump into the blogger event.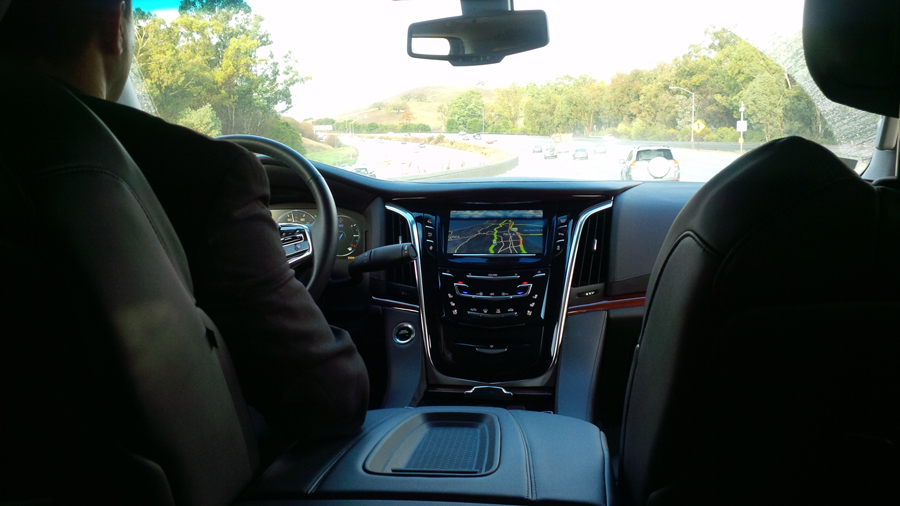 I have never felt so fancy.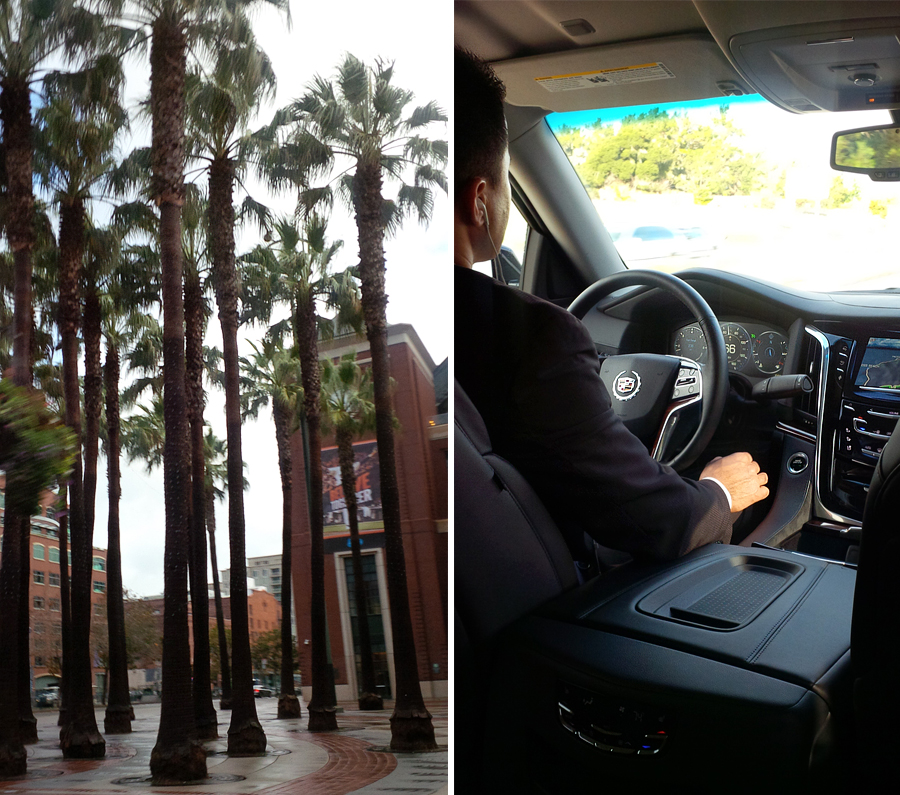 I documented it all.
My driver told me it was a fully loaded 2015 (3 weeks old) Cadillac SUV. Sure felt fully-loaded with all the gadgets I had to play with, while getting chauffeured.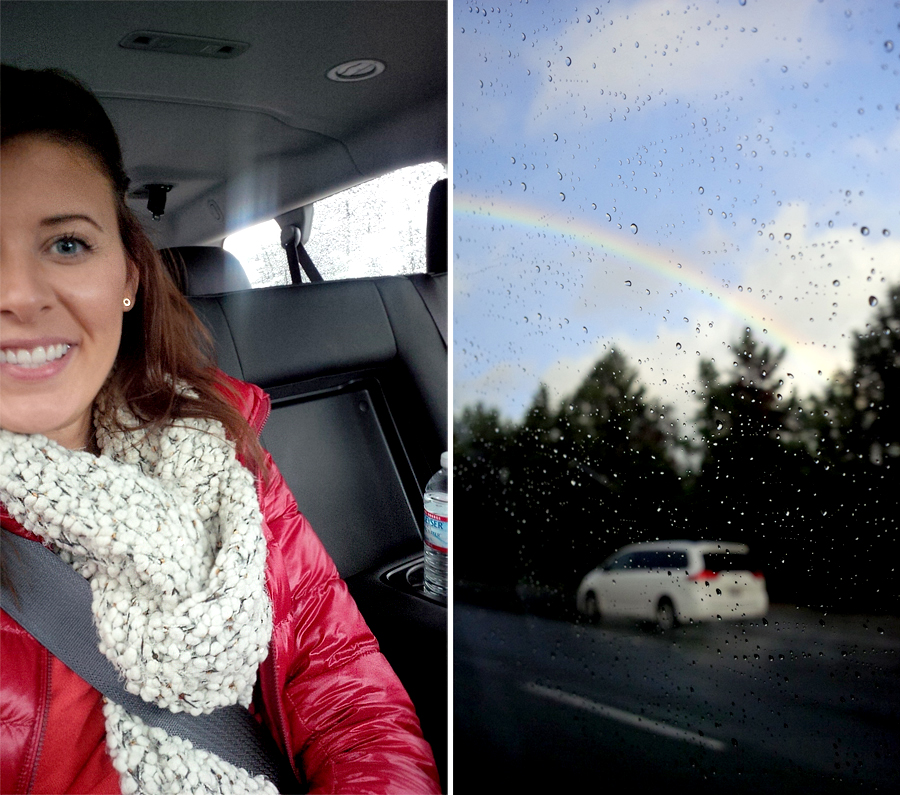 It's been pouring this entire week, which is what California desperately needs. So the drive up was a little foggy and wet, but I spotted a rainbow! A rare treat, in California.
As a creative individual (I'm a Graphic Designer and I love to paint!) I had a blast hanging out with all the bloggers, making Chex Mix. Which I mean, hello — just in time for our visitors! My parents-in-law will be arriving later this afternoon, my sister-in-law the day tomorrow, and this is only the beginning of our December visitors. I'm super excited to entertain!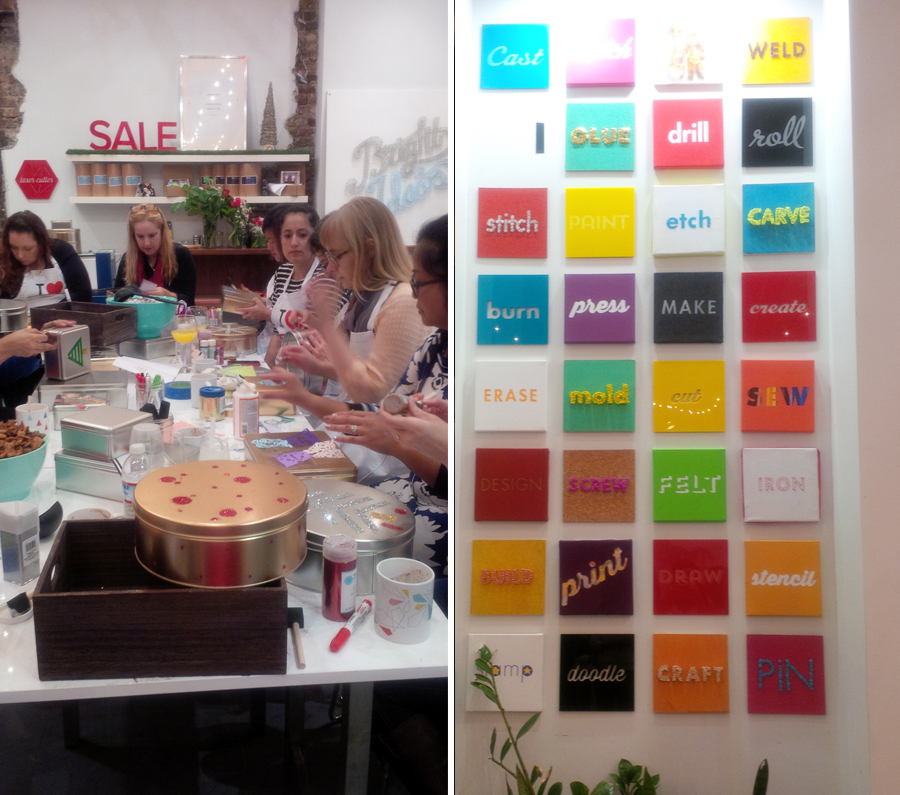 We learned how to prepare easy-to-make delicious Chex™ Party Mix recipes. I know Muddy Buddies are popular, but my favourite type of mix we made was the peppermint. SO GOOD. We also decorated tins to put the Chex Mix in.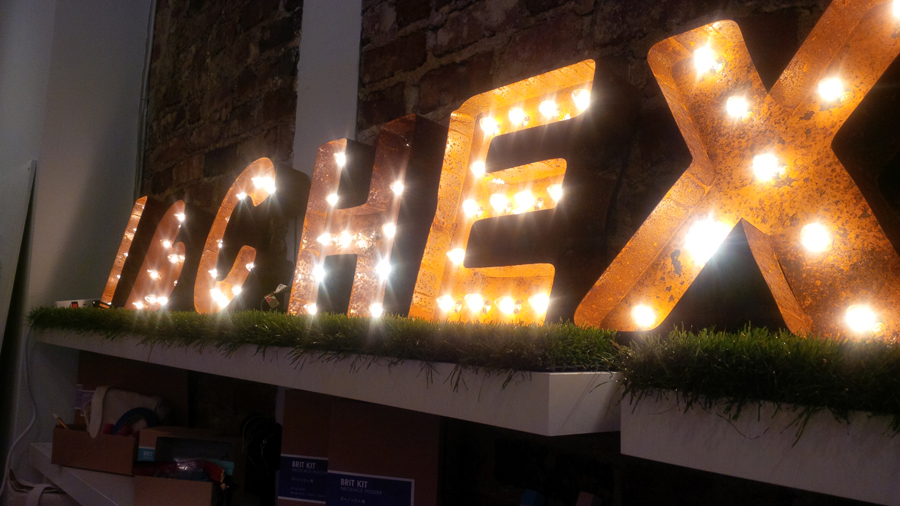 I'm not entirely sure Chex is available in Canada, so this was all new to me. Well, I love you now Chex.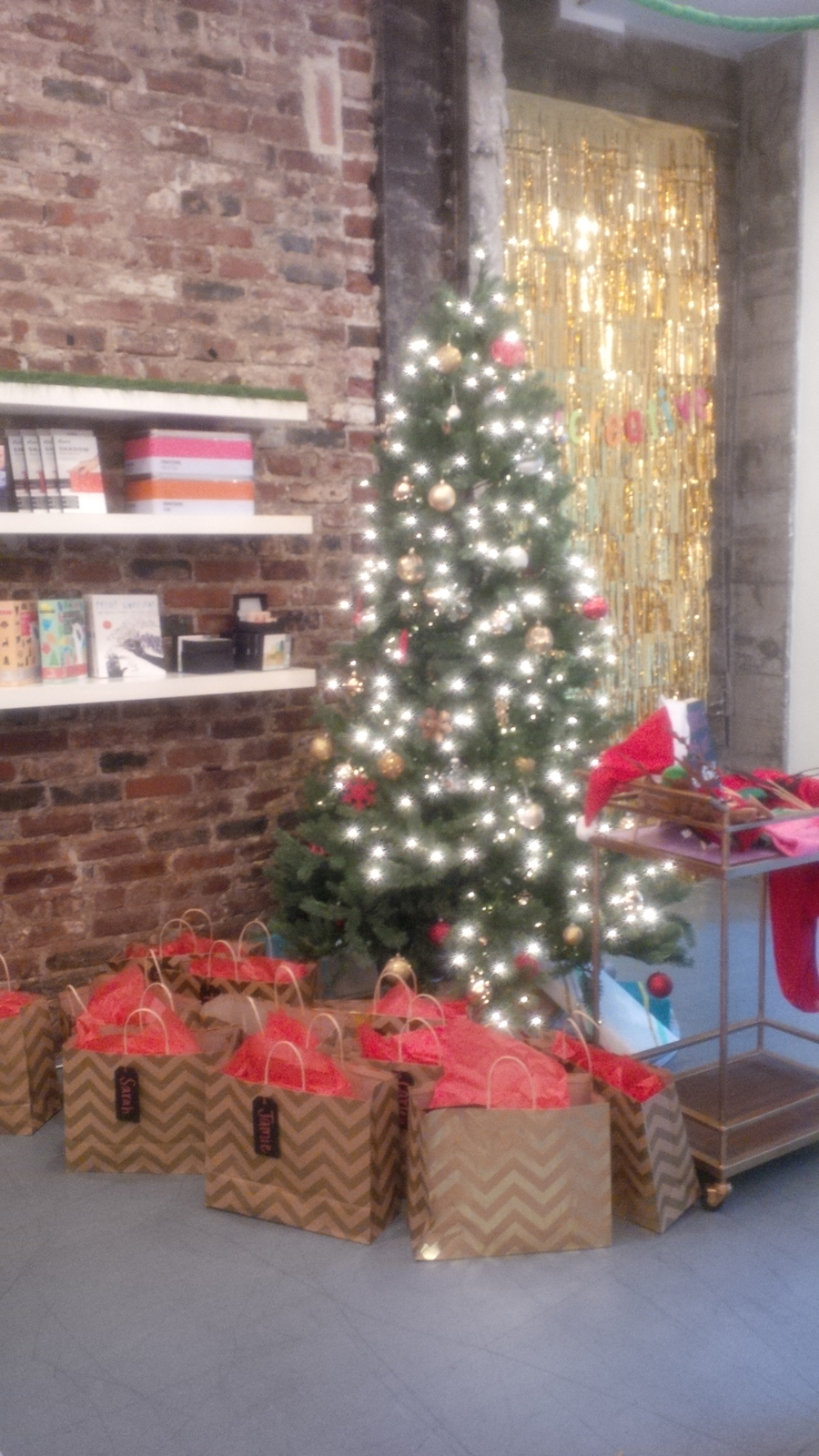 It's starting to look a lot like Christmas!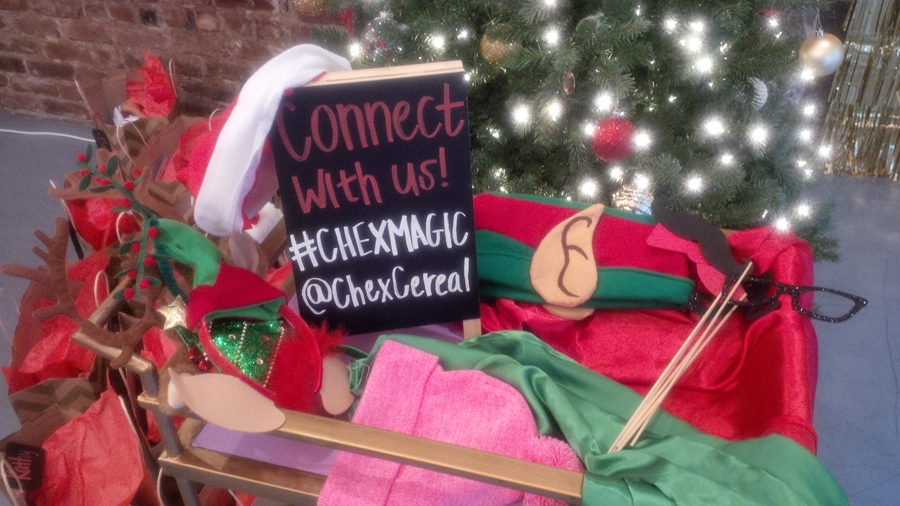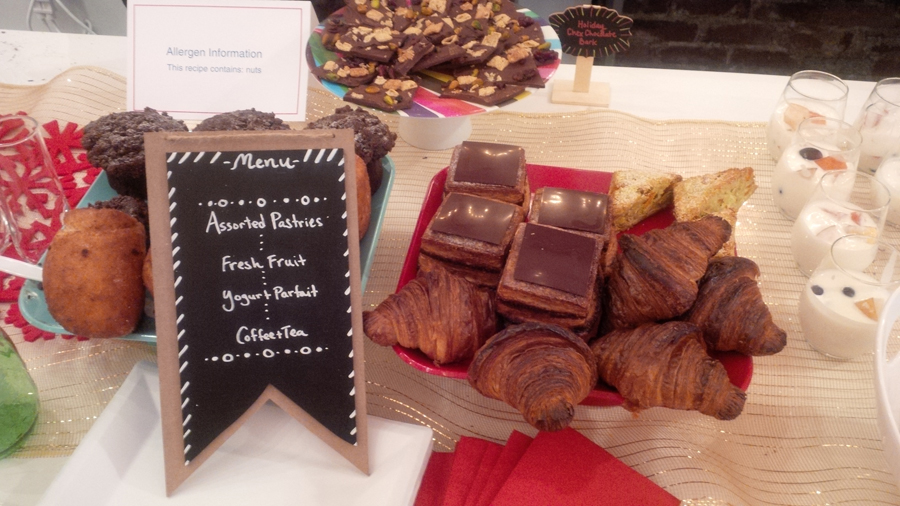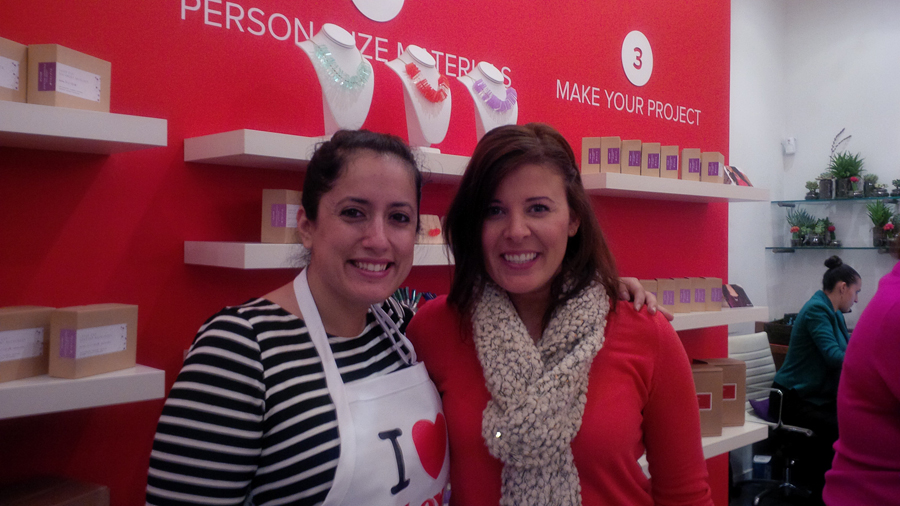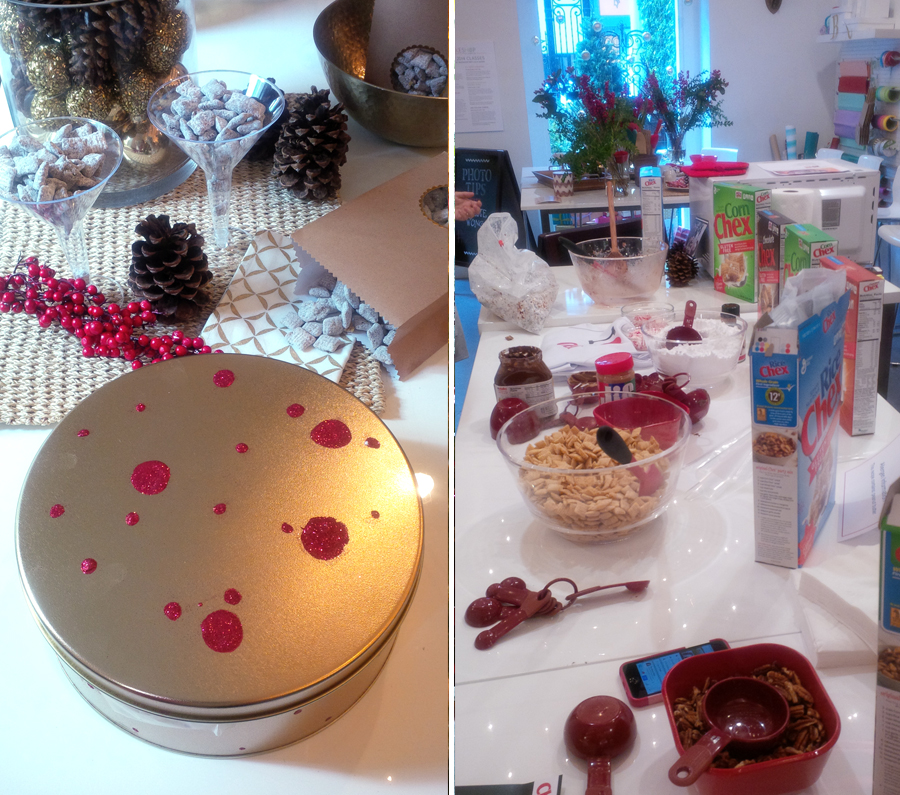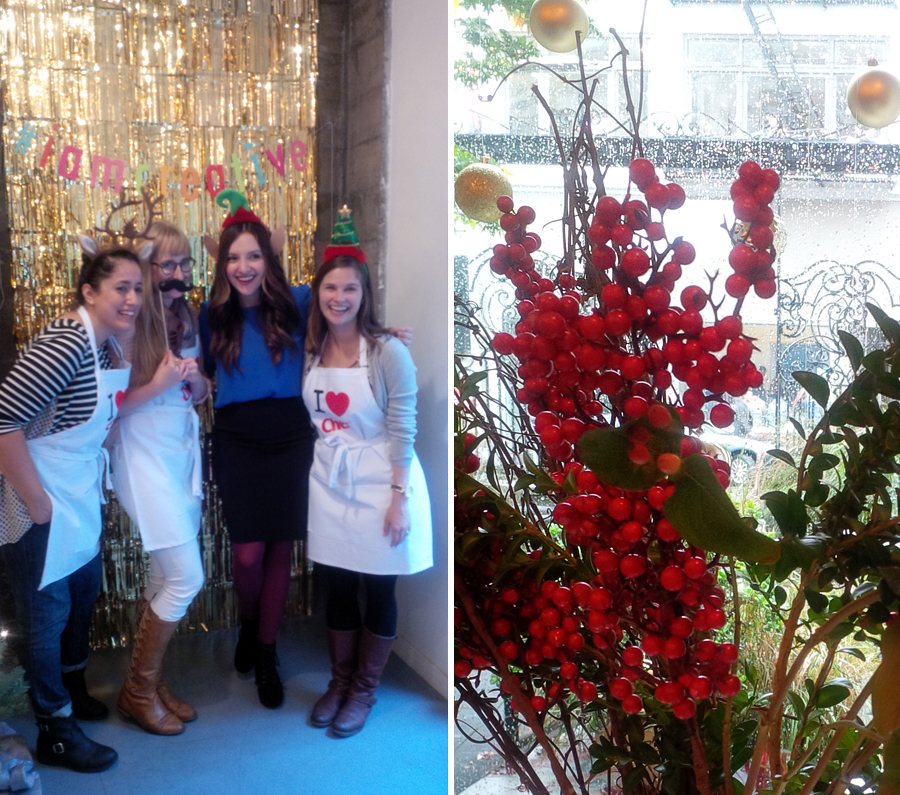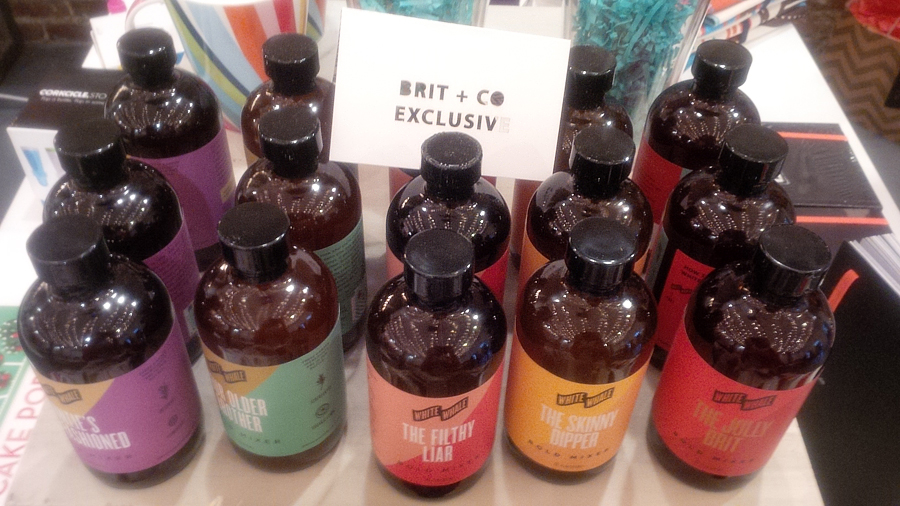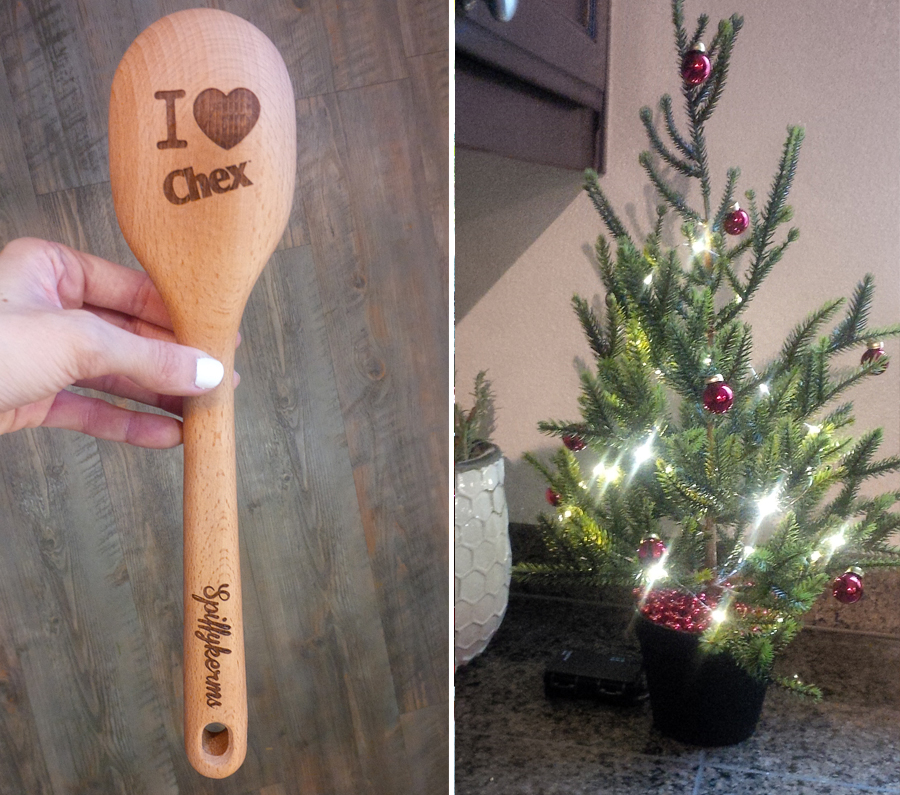 Check that out!, It's the spiffykerms logo is laser cut into the Chex spoon. Side note do you like my miniature Ikea Christmas tree hanging out on the kitchen counter? I think it's adorable.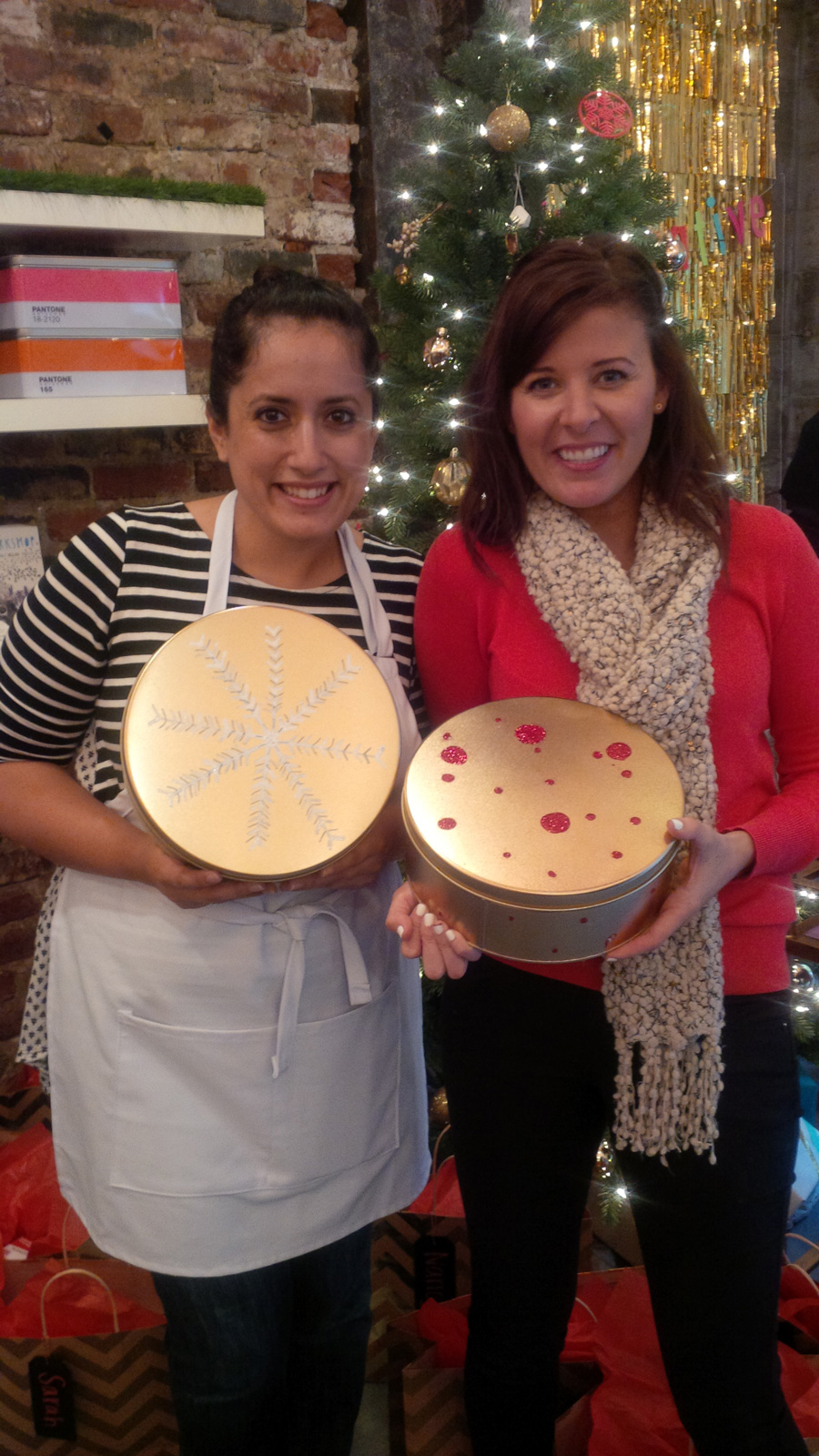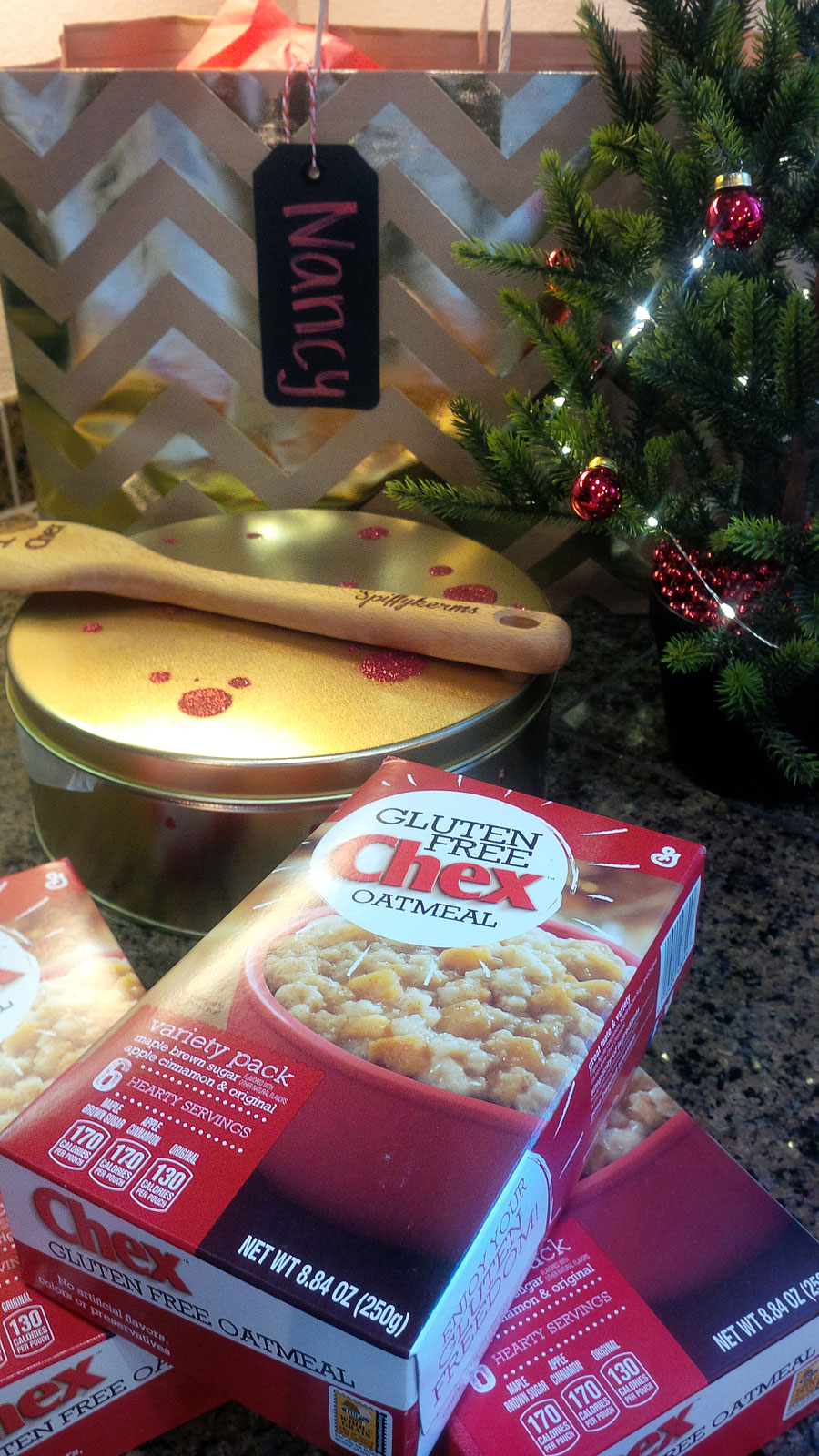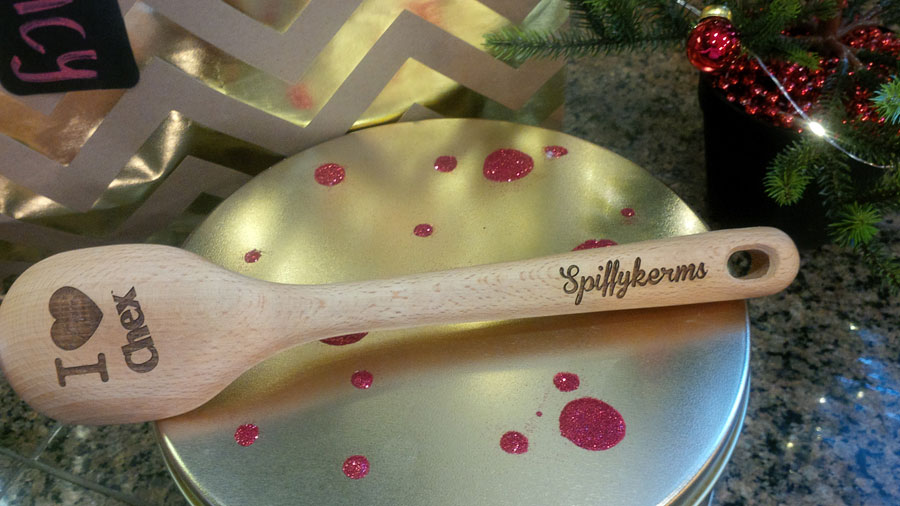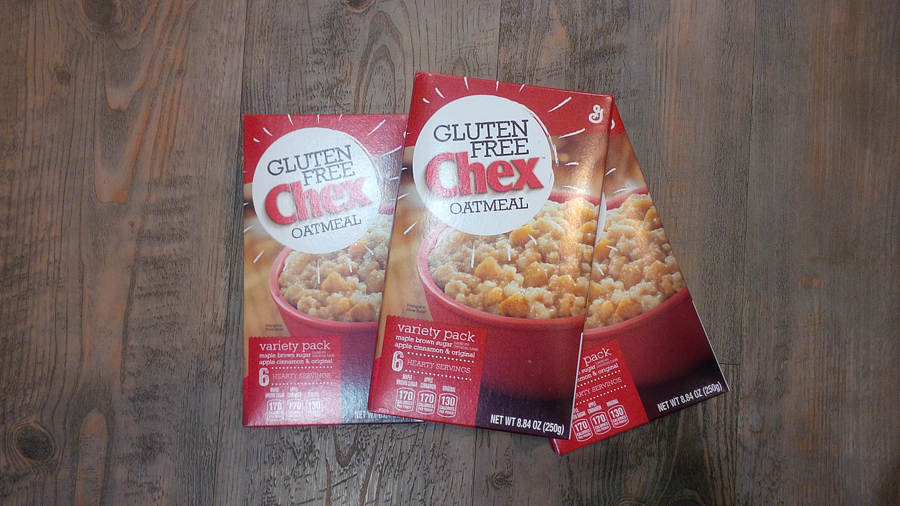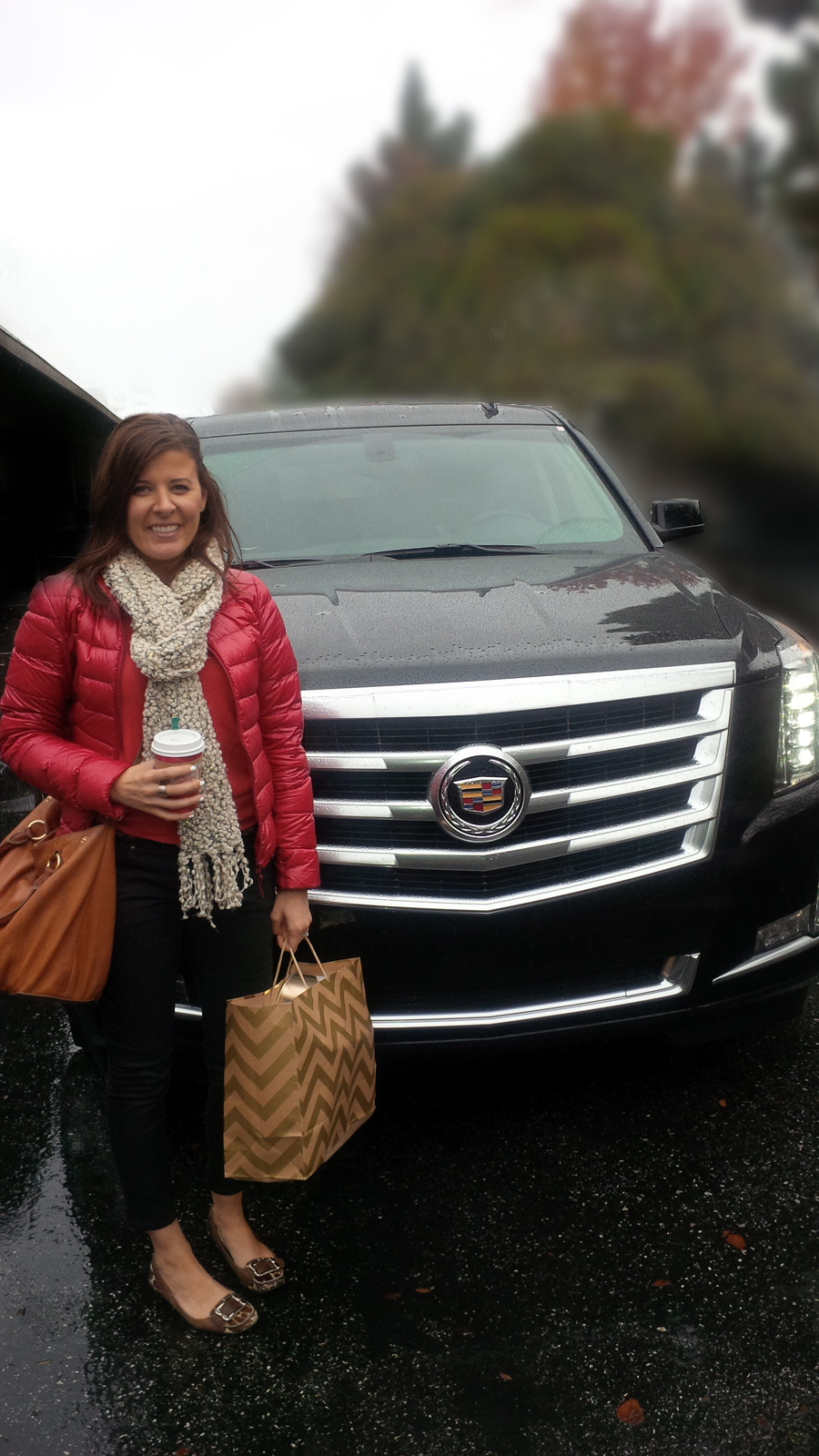 Huge thanks to Chex and Brit + Co for hosting a fun Christmas event!