Fill your stockings with some Annabelle TwistUp retractable lipstick crayons this year!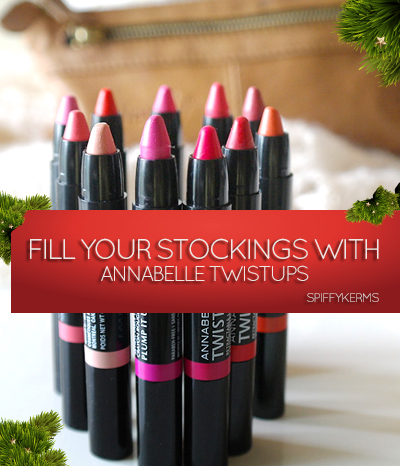 There are so many colours to choose from and if you want to see them all swatched, I did a 24 day challenge where each day I photographed a new colour on my lips.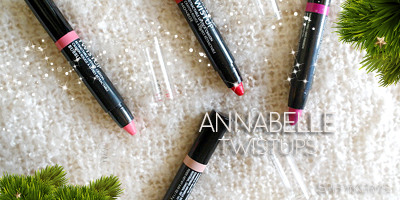 Online they seem to retail for $7.95, so they're on sale for a few bucks off. You can also buy them in stores at places like Target, Walmart, Shoppers Drug Mart and the like.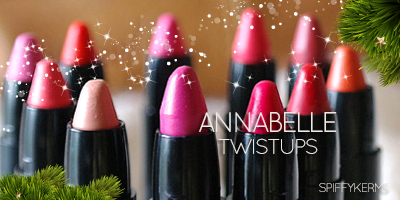 There are no affiliate links in this blog post. Nor did Annabelle ask me to write this blog post. Just sharing the love for some products I love, and use.