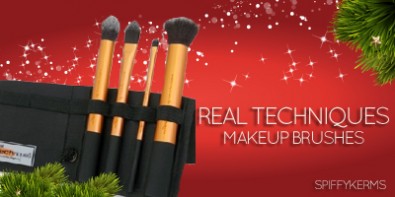 I have absolutely nothing against Sigma brushes, in fact I've been using the F82 round top kabuki for over three years without swapping out for any other brush.
But for some silly and strange reason, I had in my head I wanted to change my routine in cleansing my makeup brushes. This is where it all became my fault and I needed new brushes within 24 hours after making this terrible mistake.
Rather than swirling the makeup brush with cleanser in my hands to wash it, I let that favorite makeup brush of mine soak in a cup full of makeup remover. I noticed that I got the barrel of the brush submerged. Problem #1 right there. I didn't realize it would loosen up the glue and make the bristles fall out immediately after I rinsed it out. I squeezed out the excess water and whoops, there goes the bristles with it. I am so remorseful. My poor brush. At least it wasn't super expensive, and I mean it did last me three years. I have fond memories of this brush, since it was the first thing I ever reviewed on my YouTube channel.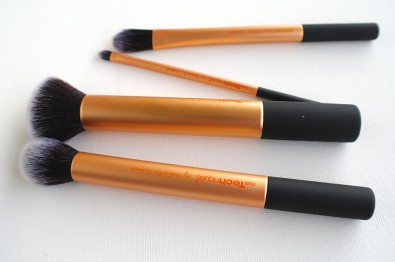 I guess things happen for a reason, because I've been meaning to try out the Real Techniques brushes since they've come out.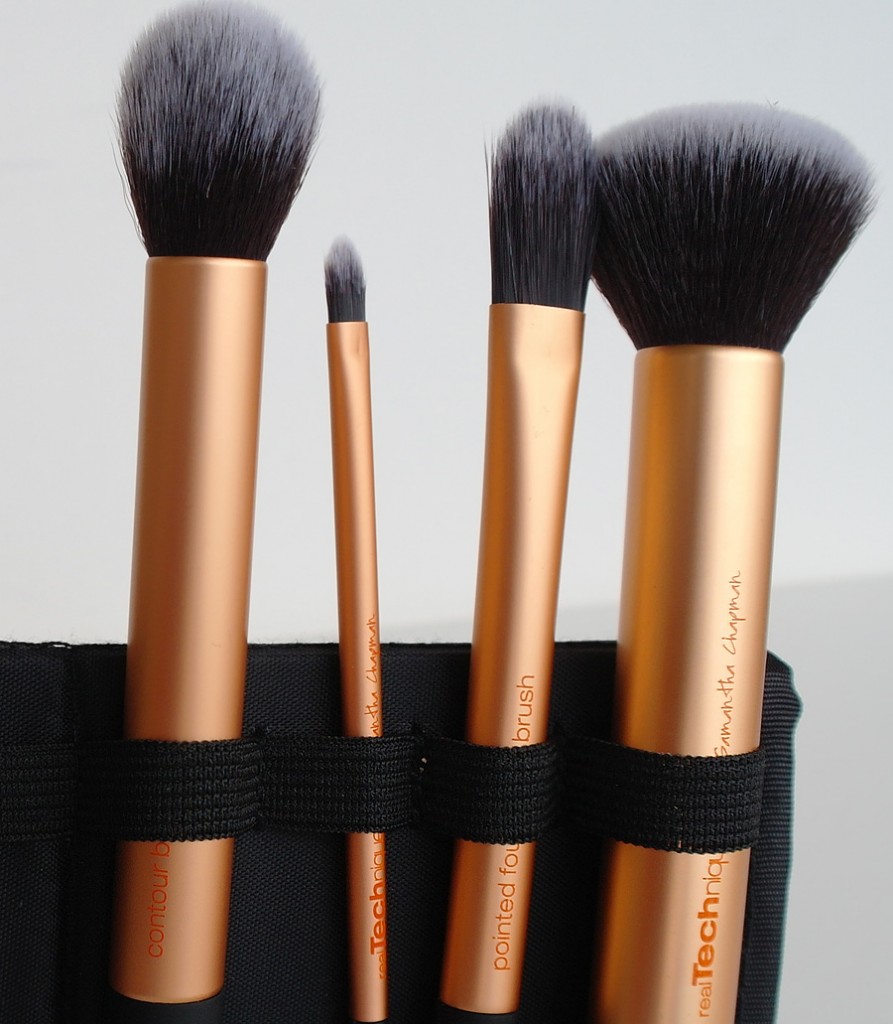 Real Techniques brushes are created by UK makeup artist Samantha Chapman who also films incredibly popular YouTube videos since 2009, with her sister Nic.
I'm not saying that these brushes are the be-all end-all. But with Real Techniques you get some incredible quality brushes for the same amount as one Sigma brush. The entire set of 4 brushes in the Core Collection retails for $23.99 and you can get them on Farley Co's website, or Walmart and select Lawtons. Can't beat that price, can ya.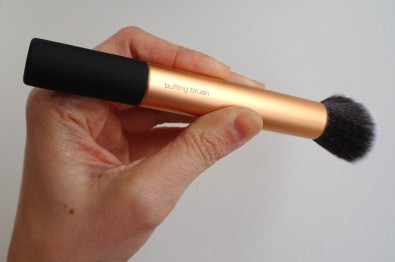 I was most excited to try out the buffing brush, and even though it suggestions you use it to brush in powder and mineral foundation.
I've been using it with my liquid foundation without issues.
Bonus feature is that the case doubles as a stand for the brushes.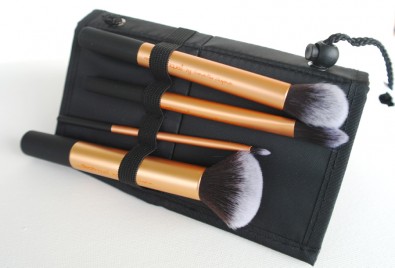 Uh whoops. Wrong way.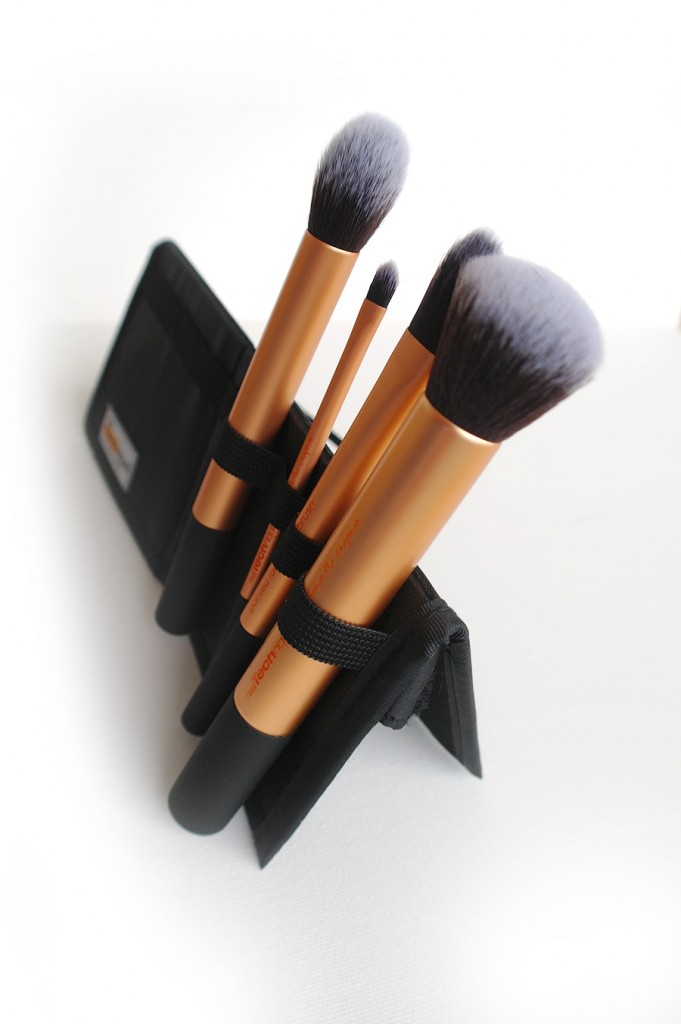 There we go.
I personally won't be using the case that transforms into a convenient stand, since I throw all my daily brushes in a makeup bag to clear our counters as I dislike clutter. But this would be great if you had a vanity set up in a room to put them on "display" as you wished. Or keep them all together without getting smooshed when traveling. Hate when that happens.
Includes four full-size brushes, plus case:Â 
Detailer brush: precision cut to effortlessly conceal problem areas; or, use with lipstick for long-lasting shape and definition
Pointed foundation brush: use with liquid foundation to build custom coverage
Buffing brush: ideal for full coverage application of powder and mineral foundation
Contour brush: delicately applies highlighter to contour or create sheer, soft-focus finish
Panoramic brush case: is a 2-in-1 case plus stand
Ultra-plush, synthetic taklon bristles are hand-cut and 100% cruelty-free and extended aluminum handles are light and easy to use.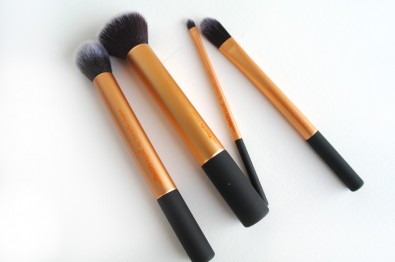 As always, can't have a fabulous set of products and not share them with you guys! I feel like Santa Claus, giving out all sorts of goodies before Christmas. Howd'ya like them apples? Huge thanks to Farley Co for hosting this review and giveaway.