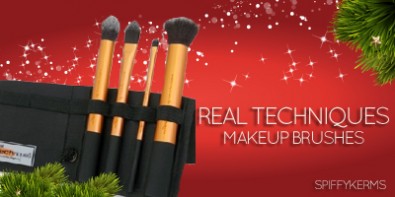 I have absolutely nothing against Sigma brushes, in fact I've been using the F82 round top kabuki for over three years without swapping out for any other brush.
But for some silly and strange reason, I had in my head I wanted to change my routine in cleansing my makeup brushes. This is where it all became my fault and I needed new brushes within 24 hours after making this terrible mistake.
Rather than swirling the makeup brush with cleanser in my hands to wash it, I let that favorite makeup brush of mine soak in a cup full of makeup remover. I noticed that I got the barrel of the brush submerged. Problem #1 right there. I didn't realize it would loosen up the glue and make the bristles fall out immediately after I rinsed it out. I squeezed out the excess water and whoops, there goes the bristles with it. I am so remorseful. My poor brush. At least it wasn't super expensive, and I mean it did last me three years. I have fond memories of this brush, since it was the first thing I ever reviewed on my YouTube channel.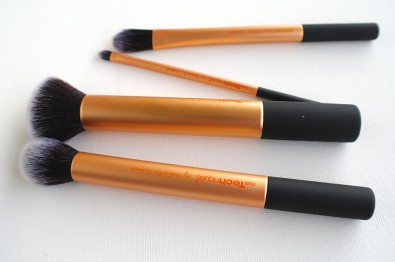 I guess things happen for a reason, because I've been meaning to try out the Real Techniques brushes since they've come out.