Folks, I am Fashionable, Functional, and ready for Fall. Whoo wee.
As part of my FitFluential Ambassadorship I was introduced to Mondetta Performance Gear (MPG) last fall.I'm no stranger to MPG — I've been actively (see what I did there?) sporting my hot pink zip up from last year's fall collection, and you can see plastered all over my instagram photos. Now for my unbiased opinion as always.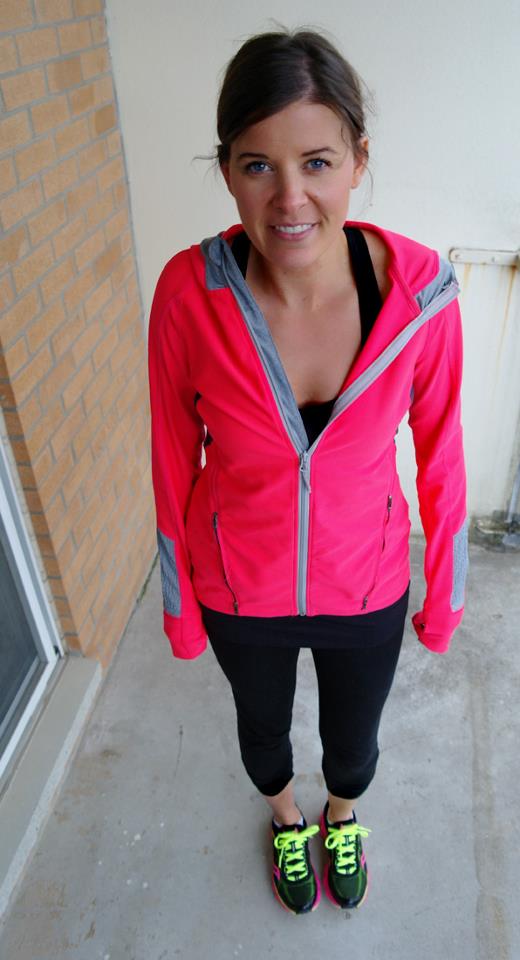 I feel like I've been wearing that jacket year round since I got it last Fall. I basically have since we had much cooler temps than average this summer. It's just the perfect length where it covered your butt and has sleeves long enough for my monkey arms. It never fails that I get a compliment on the pink jacket whenever I wear it out. I think they should bring this favorite (of mine) back and have it available in tons of colors. Hot item, that one. That and the fact they've definitely mastered having a flattering silhouette on this jacket. Often for our warm up runs at CrossFit I wear this, and I always wrap my hands around into the thumb loops to keep my scaly man hands warm.
Not only that? MPG is Canadian and I absolutely love supporting companies in Canada.
The colour palette and items that has been launched for fall (love that orange is making an appearance) is fantastic. I'm not just saying this because I'm writing a review about MPG, but my favorite colors are a coral-orange, and magenta. While they don't have a magenta this season, they do have a nice purple in the Essence top I ordered. I picked out pink for myself though.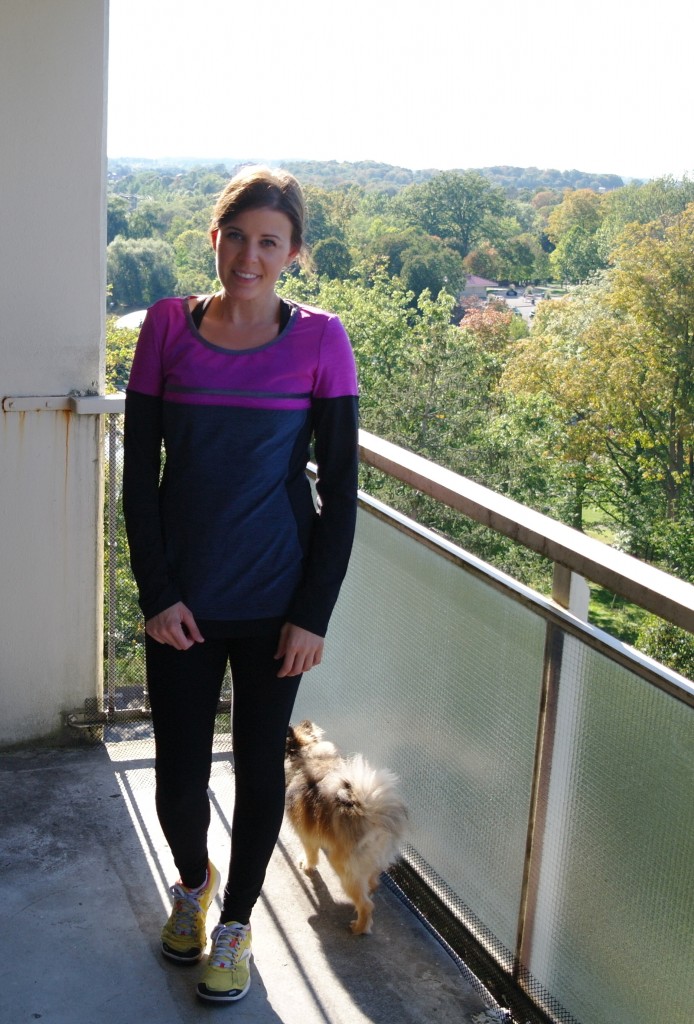 I was given the opportunity to pick out a few items from their Fall collection to test and try out. Thank you for feeding my obsession, MPG. I tweeted out to MPG in the past that they need not let their Designer go, ever. My one dresser drawer that I use primarily for active-wear is overflowing and can barely close shut. Instead of opting for more fitness apparel I wanted something comfortable I could potentially wear to work out, or to sit around at home in, and be content either way.
Last year I mistakenly sized up in their bottoms. I do not suggest this. MPG's clothing  fits true to size, so stick with what you are regularly. While they're the only bottoms I wear during the winter (much thicker material than Lululemon) at CrossFit, I have to tie them really uncomfortably tight. Thank goodness they had a draw-string. This year, I received the Avert Legging and my heart was calling out to get the hot pink. It was so very tempting, but I figured I'd get much more use out of the black pair. Even though the pink would be fun for a change.
Note the leggings has three different seams on it? That's because you can customize the leggings to your required length! No sewing necessary. I've kept mine as long as possible because I love pants that cover my ankles, especially getting into the colder months.
I took a break from climbing this summer. Three months off in fact. Just right after I received some new climbing shoes for my Birthday. Figures as much. I activated another 1 month membership and have been going consistently 2-3 times per week. Surprisingly I am not that rusty. I'm still bouldering pretty solid, and I haven't had a chance to top rope. But since bouldering is more for power and less endurance I've decided to amp up both. I've been doing extremely easy problems by climbing up, then down climbing, then back up. Doing laps I suppose you could call it. It makes your forearms burn. I'm trying to get as many laps in as possible. My first night back I did 3.5 laps (jumped off the climb before I did my final down climb). I've been wearing the Avert legging while I climbed and didn't feel like I was worrying about hiking up my pants at all. Most importantly though, the items that I've all received are made of great sweat wicking fabric and quite comfortable. Thankfully the leggings are not see-through so I can move around without flashing anyone on the wall.
Anyway, back on track. I've been wearing the Valencia hoody in BRIGHT coral fire back and forth from Climbing to CrossFit. It's thick and form fitting, yet has this stitched design on the front which makes the valencia more unique than the average hoodie which seemed to pique my interest. I had a purple zip up from a different company a few years ago which is literally fraying at the seams since I've completely worn it out. Now it's time to welcome my little valencia into my home and wardrobe.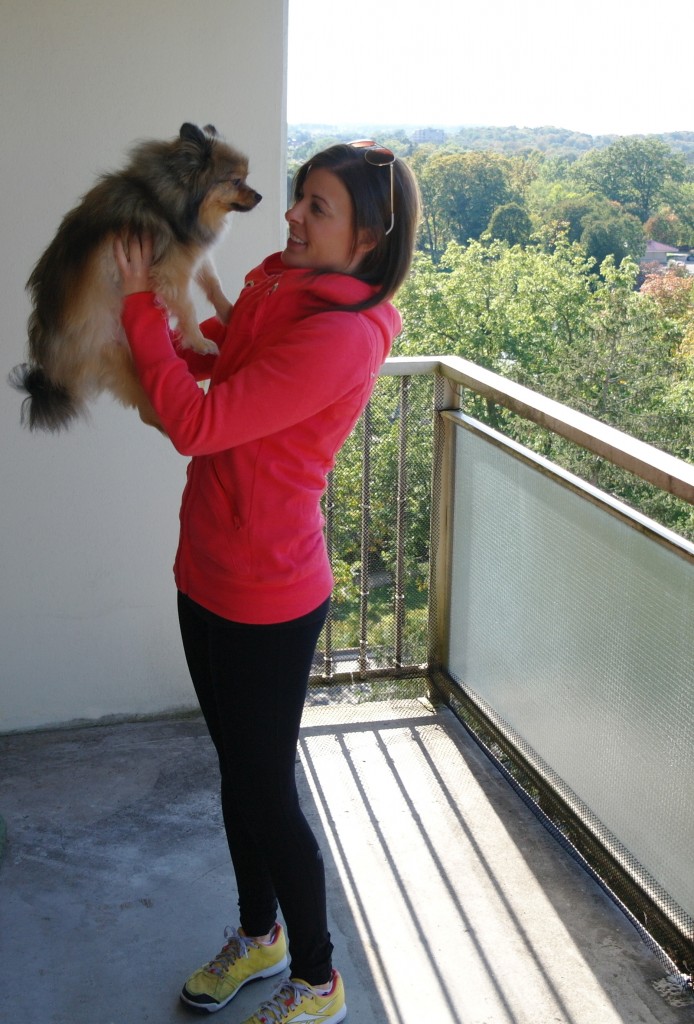 Badda-bing badda-boom I really enjoy wearing functional work out clothing that is also fashionable and thankfully MPG has created a great collection for Fall.
Love the thumb holes!

I can't leave ya guys hanging talking about how fun the people are at MPG and the wonderful experience I've had with them regarding Customer Service. So MPG has allowed me to host a giveaway for my readers. Even though I said I hate to leave ya hanging. I'm going to, only for today. Because this blog post is getting a little too long. Come back tomorrow and see what you get to win! Wahoo!
Whats your favorite thing to wear when working out?

How often do you work out?
Before today, have you ever heard of MPG?

I was not compensated for this review, in fact —I asked MPG if I could work with them again. They sent me three items from their Fall collection at no cost. All opinions are my own.