How I Style…Â  white blazer!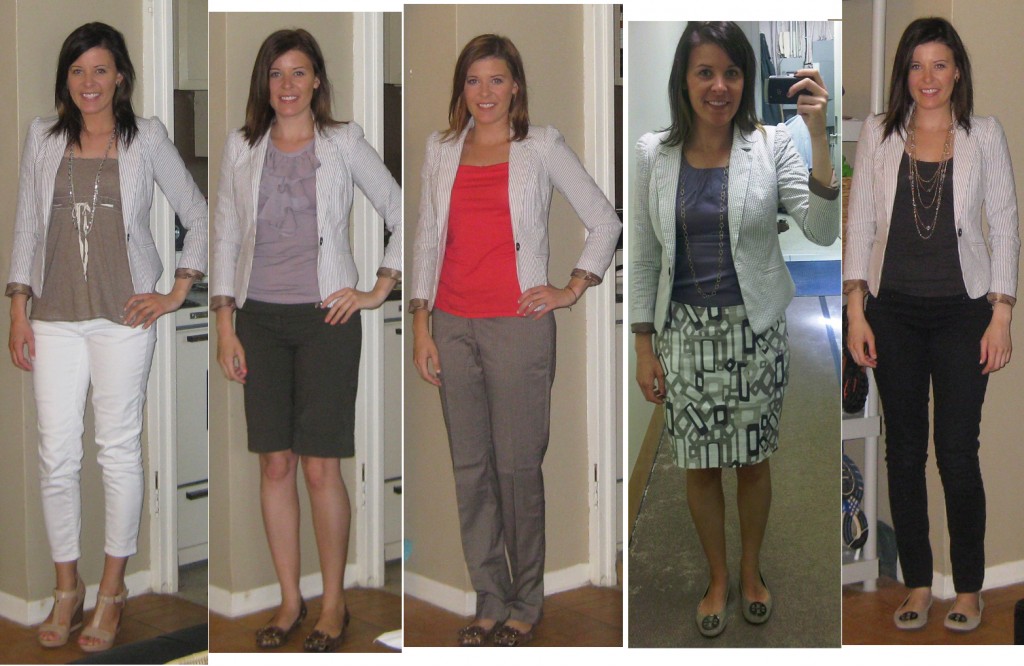 I haven't worn this blazer much since winter started, in fact I don't think I've worn it since summer ended. Either way, at least this "How I Style" edition is a bit more diverse than some of the previous one's. Hee! I think my favorite is the first one, or the 4th. Which one is yours?
How would you style this? I need some new tips on how to sport'er.
Check out previous How I Style posts below:
Week 1 // Week 2 // Week 3 // Week 4 // Week 5 // Week 6 // Week 7 // Week 8 //