My good friend Kerry and I decided that we'd hike one of the many East Coast Trails while I was home in Newfoundland. I left it up to her to decide on which trail we'd hike, and I also mentioned I didn't have anything but some ballet flats with me. Thankfully, like Lori, Kerry let me borrow her hikers for this one. I've got some great friends! I didn't even think twice about bringing home hiking boots since I never make it home during the nicer months of the year.
Hiking the Cobbler.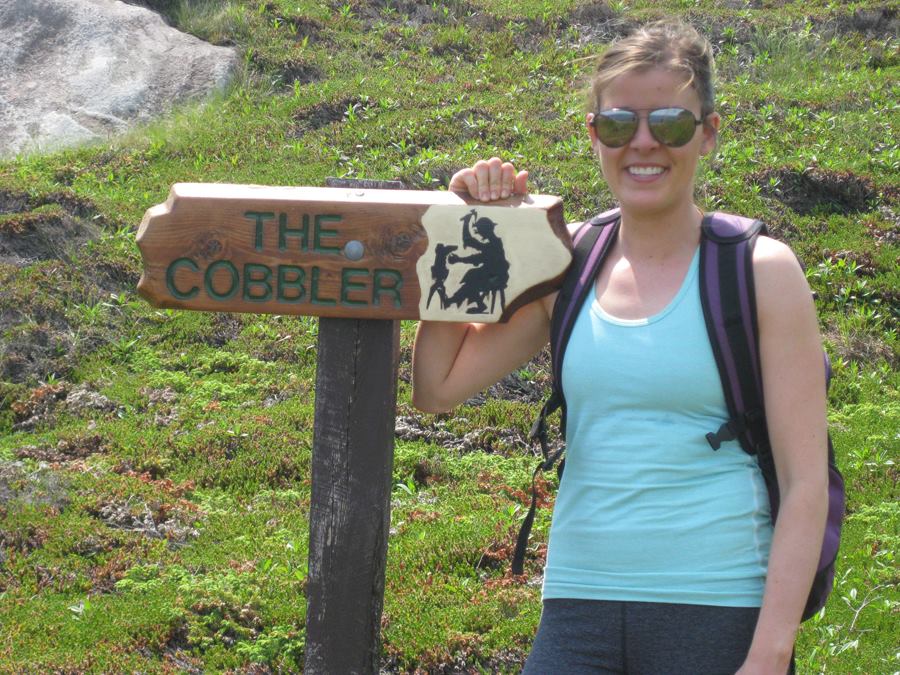 Can you believe that I took these kinds of views for granted when I lived there? Absolutely breathtaking, and I truly appreciate "The Rock" now that I live in a concrete jungle.
There's the Atlantic Ocean for you. We spotted some whales a few kilometres out, spouting water up into the air.
Kerry, taking it all in.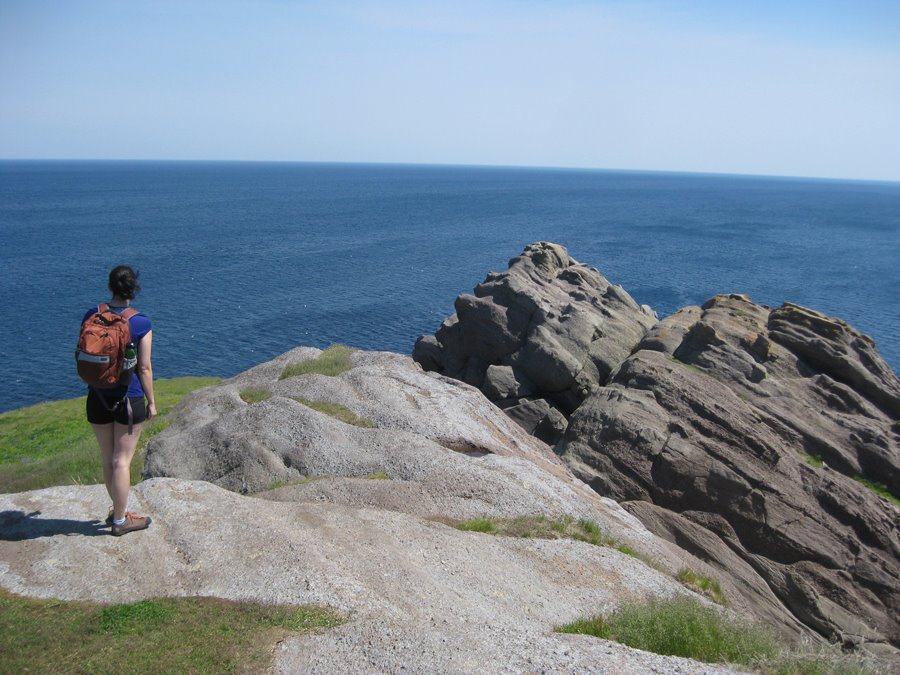 Doesn't Newfoundland look beautiful? Have you ever visited?
Ocean for days.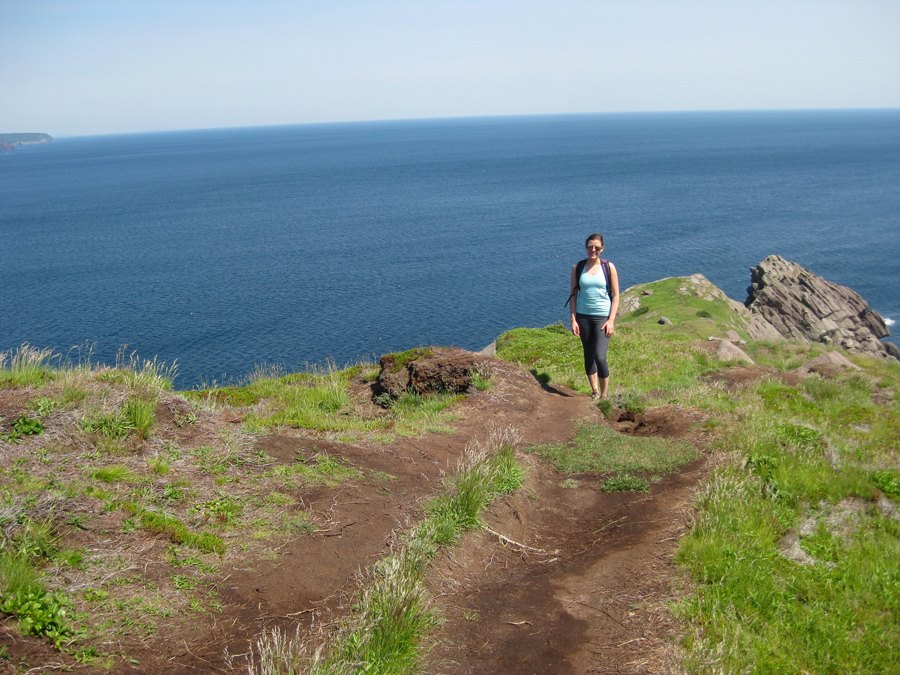 Hopefully this blog post about Newfoundland will catch you eye and make you want to visit my home province ;)
Newfoundland is known for its weird weather. On my trip home I brought fall and summer clothes. I was prepared for any kind of weather. This hiking day was a hot and humid one, with little wind. So Kerry stopped to cool down in one of the streams.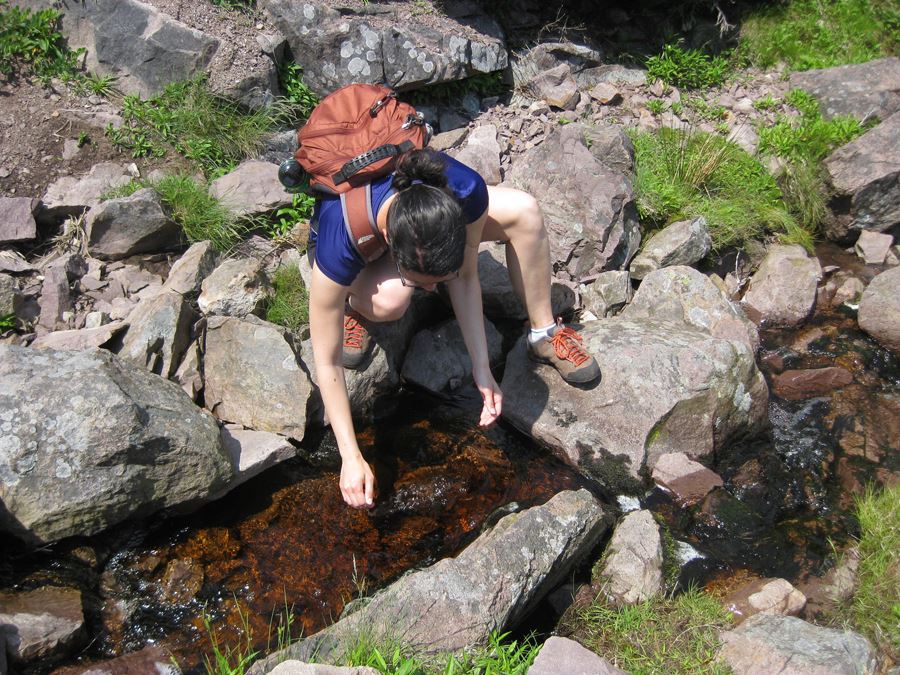 See the rocky boulders on the left hand 'middle' side of the picture? That's where we stopped for lunch.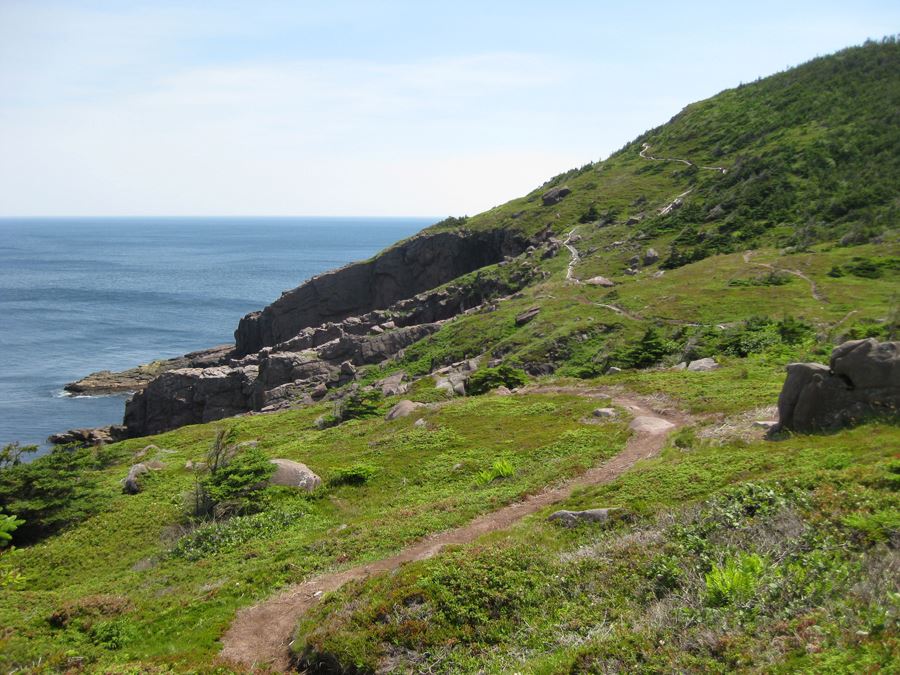 Took a lunch break I'd say half way through the hike and decided to make this our turn-around point.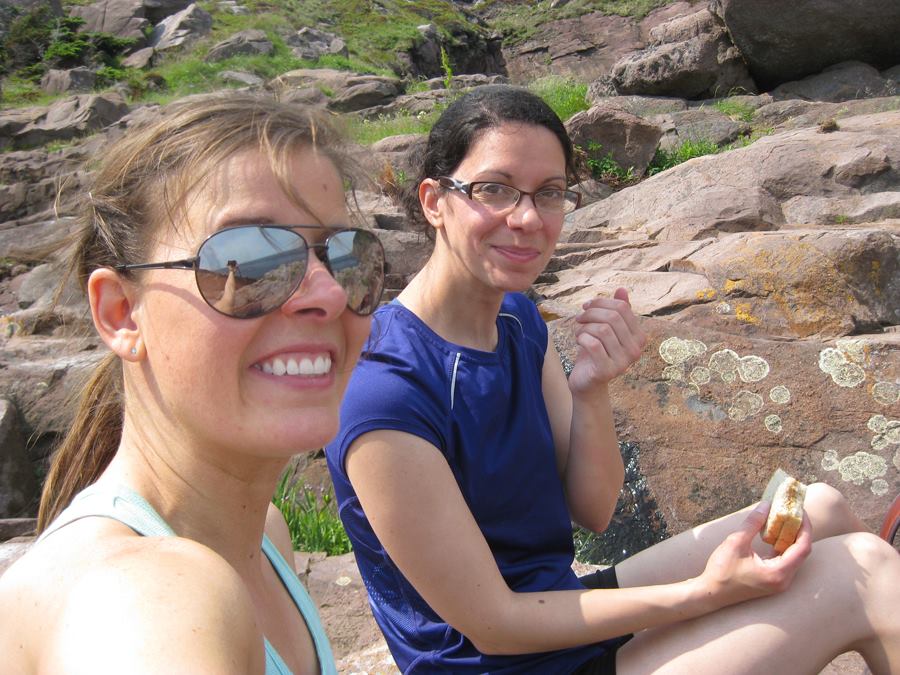 But not before posing and doing some yoga moves. I have no idea what this one is called. But I copied what Kerry did because I thought it looked neat. But man was it hard to keep this pose as she snapped away, ha ha.