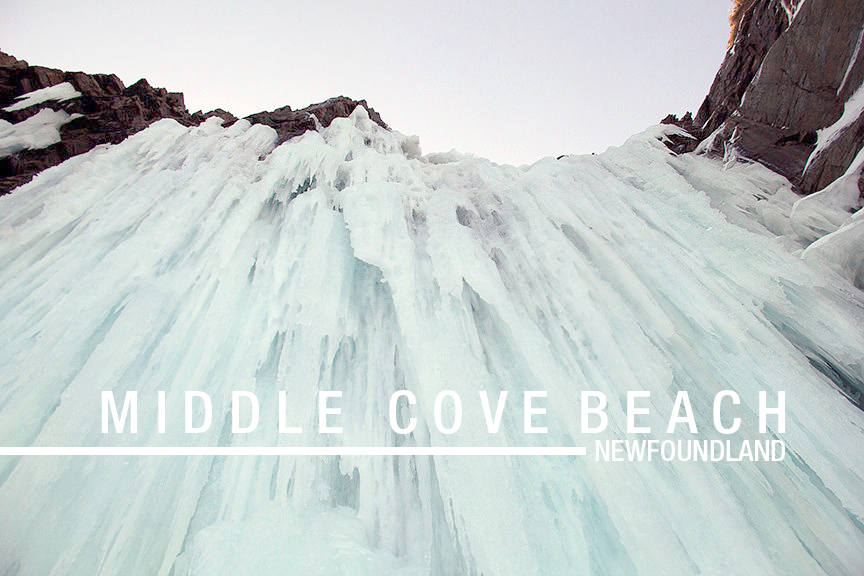 I guess you can call today's post a little bit of a throwback Thursday, since these photos were from January! Everyone needed a break from the hustle and bustle of the going-on's and we decided to head out for some lunch, and sight-seeing.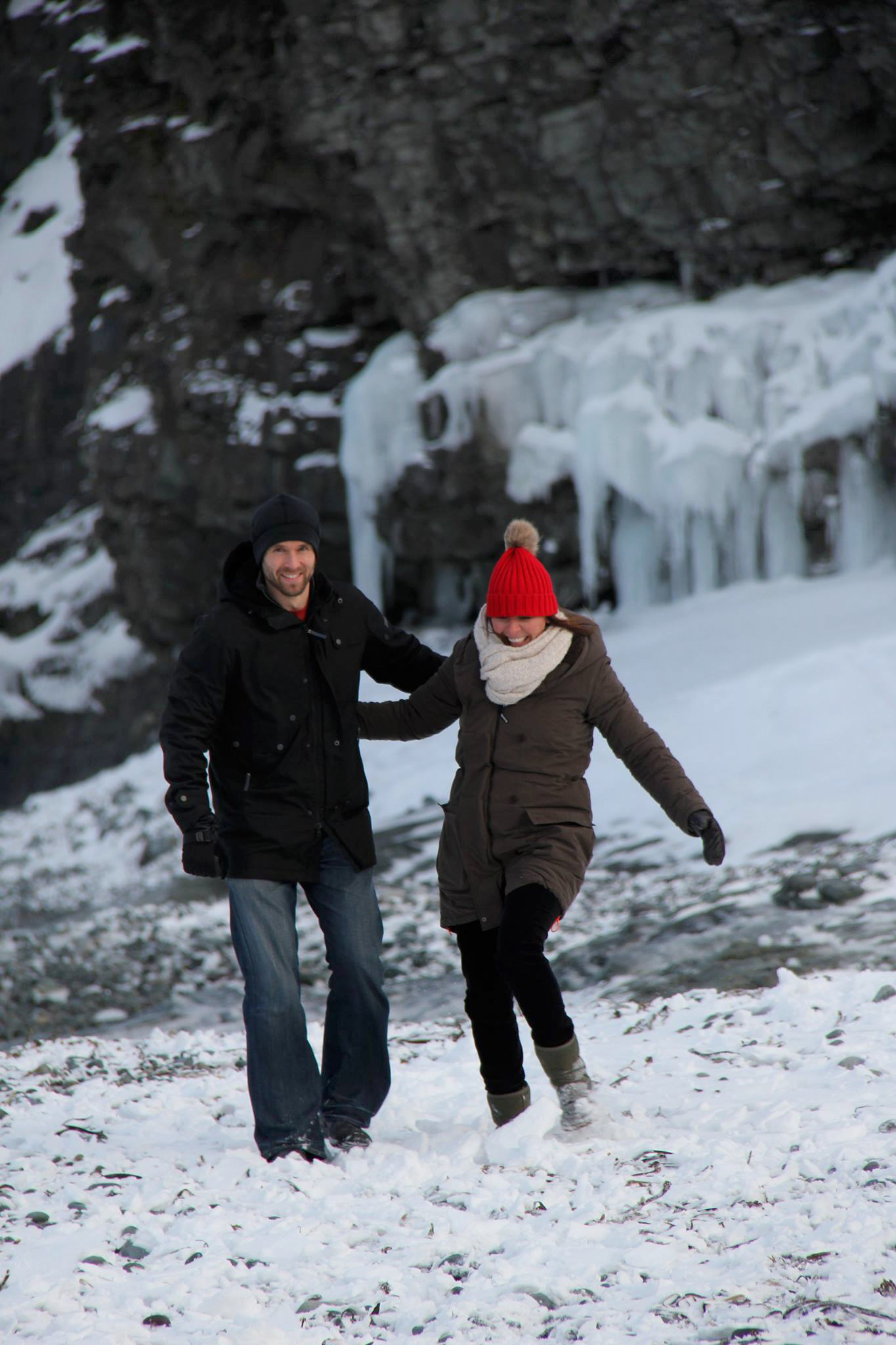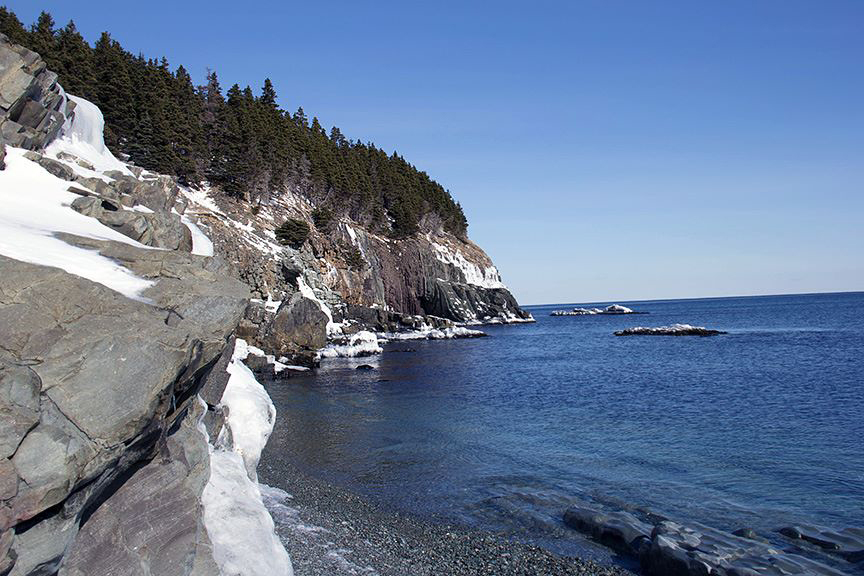 If there's one thing I hate, it's being cold. I look like two-tonne-Annie wrapped up in all my gear here in the photos I'm showing you from back home, and ya'know what? What odds what I looked like. I was toasty warm. But those views! Unbeatable, and Middle Cove is always a place I enjoy visiting when I go back home to Newfoundland.
In fact, I'm wearing my Dad's sweater underneath my coat :) I took it back with me, to California too. I wear it when I want to be close with him. It works!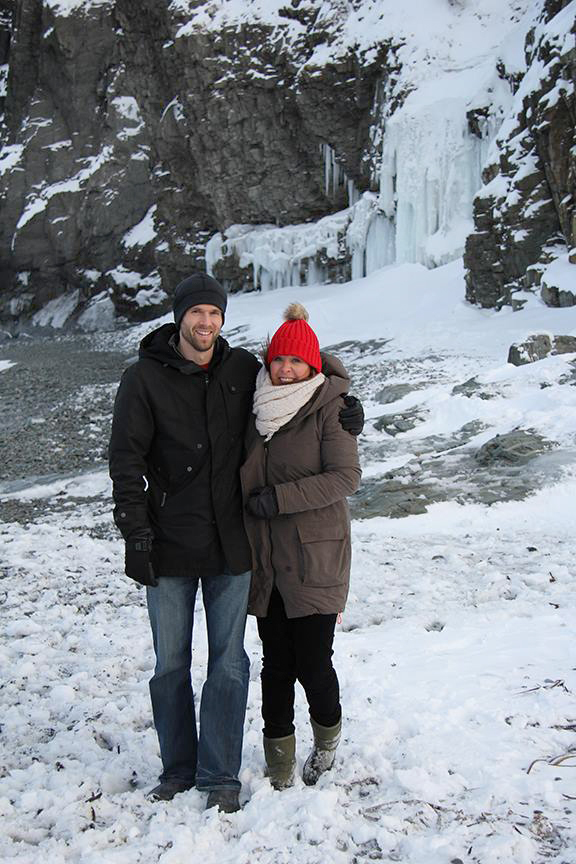 Mom, My husband and I took a trip out to Middle Cove beach after a feed of fish'n' chips with my husbands parents, shortly after my Father passed away. If you've never been to By The Beach restaurant overlooking the Atlantic Ocean, and Bell Island, with the crashing waves against The Rock (Newfoundland's nick name, if you're unfamiliar) you're missing out. Not one person I spoke to, didn't like their good ol' feed. I'm not one to ask which place is best for a fish'n chips spot because I don't like the stuff (I know, am I really a true Newfoundlander?). I ordered chicken' n chips … it was equally as tasty!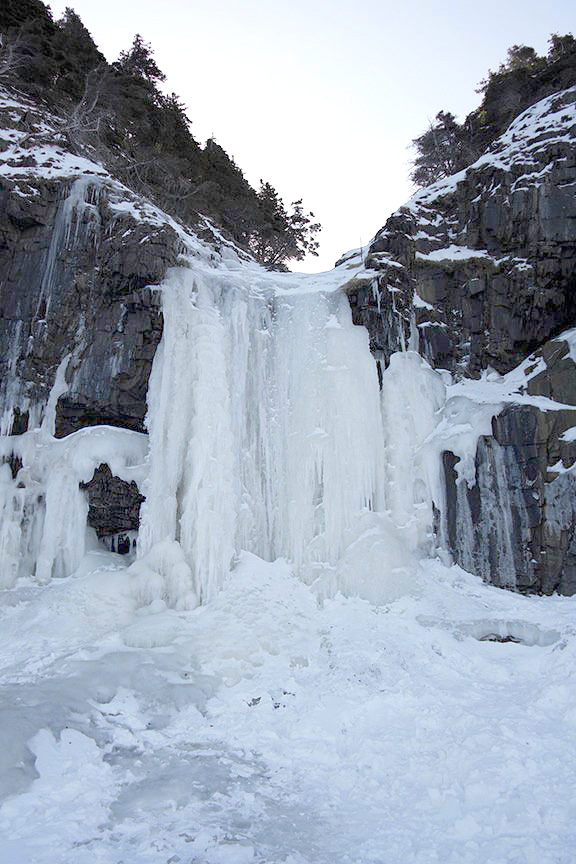 It was a blistering cold day, but we took a detour on our way home with our full bellies, and drove to Middle Cove Beach where we had a time giggling and taking pictures and simply relaxing after a stressful January.
Love seeing Mr. Spiffykerms look and feel so relaxed.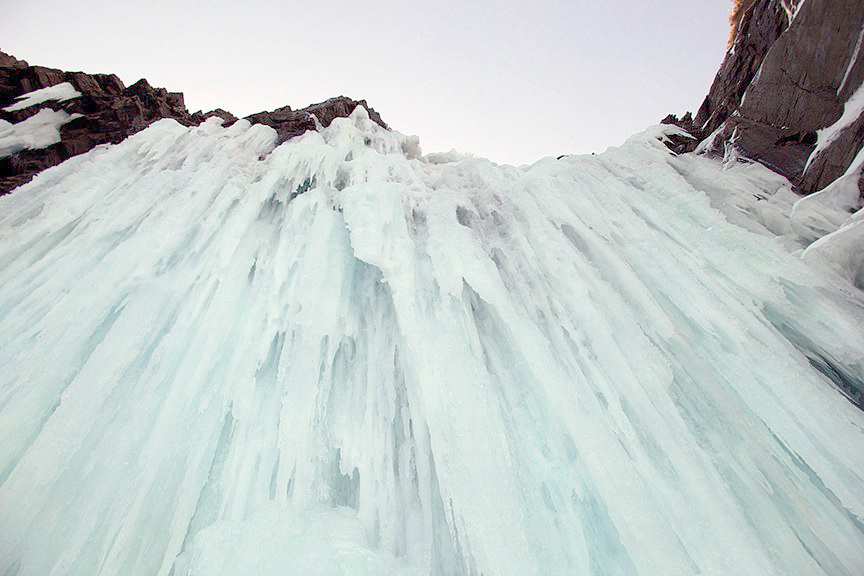 (All photos taken by my Mom…and edits by me. Sorry Mom!)
Middle Cove Beach
Logy Bay-Middle Cove-Outer Cove, NL A1K 5A7, Canada