It's been months since I've featured anyone on the good ol' spiffykerms blog. L, my co-worker noticed this and asked for her photo to be taken for my blog today. Loved her outfit on Wednesday so here we go!
L calls this  ~Frugal Couture~
Green Marble Necklace – M.Remple Boutique $40

White Linen Tunic – Old Navy $15 sale!

Navy Patterned Skinnys – Old Navy $8.99 sale!

Green & Silver ring – Ardene 5 for $10!

Silver Stella Watch – Fossil $135

Turquoise & silver Cuff – BCBG $15

Leather flats – Payless $19 on bogo!
Next up: My outfits from the work week.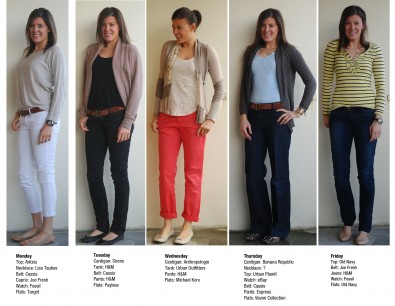 Have a good weekend all, see you tomorrow evening on my blog!