It's going to take me years to get used to this new camera of mine. YEARS.

The OOTWW still looks the same as it did last week. I got fed up fiddling with the white balance, and the flash intensity that I just said screw it, for now.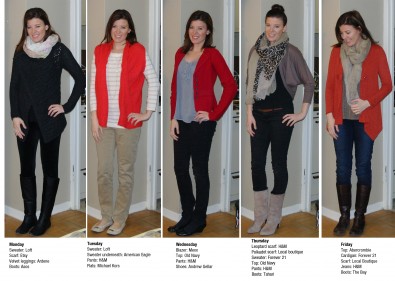 As for the weekly Triple F Friday feature I've submitted Fun, Fit and/or Fashionable people to be on my blog! Check them out :)
Morgan, always hilarious with her blog posts. She doesn't update as often any more but when she does — I wait until I have a quiet moment to myself to thoroughly read her posts. Not a post goes by that I don't crack a smile, or even let out an embarrassingly loud "HA HA". Tuesday she wrote why she doesn't make new years resolutions.
Sarah, a fellow FitFluential blogger teaches us how to "un-sick" yourself with her home remedy.
Josephine, another FitFluential ambassador has a great post up this week: "Don't be that runner"
Clare is making the most of long distance relationships. A cool gift she got the BF to keep it exciting! (Side note: The Boyf and I did long distance for a full year before I moved here to Ontario.)
Submit yourself to my weekly Fun, Fit, Fashionable posts. You can certainly submit your own, next week. Just shoot me an e-mail to spiffykerms@gmail.com. Just include any of the following:
Your name

Your URL, if you have a blog

Description of you being Fun, Fit or Fashionable

A photo, which is optional of course