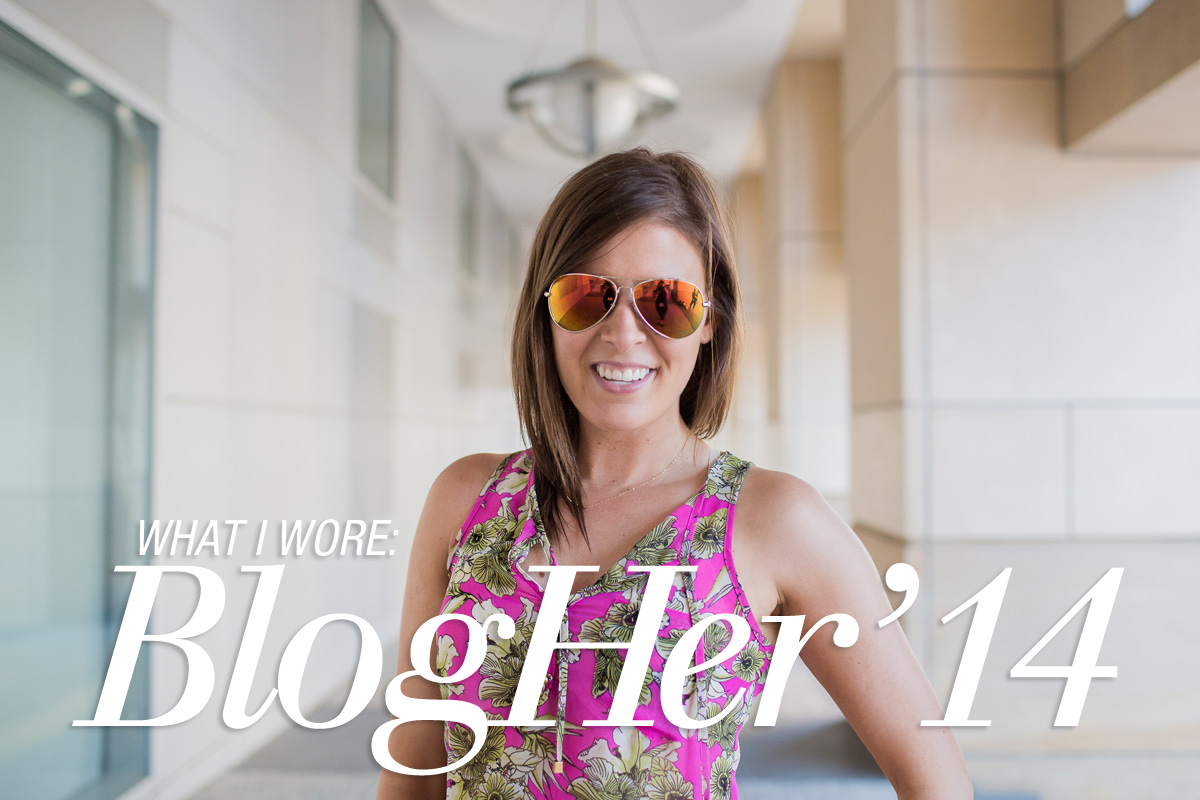 I thought it was due time to publish another outfit of the day post, and what better time to do it than at a blogging conference? My friend Jessica snapped and edited these photos of me (minus the one's in the blue dress because we forgot to do them that day). I felt fancy, modelling for her.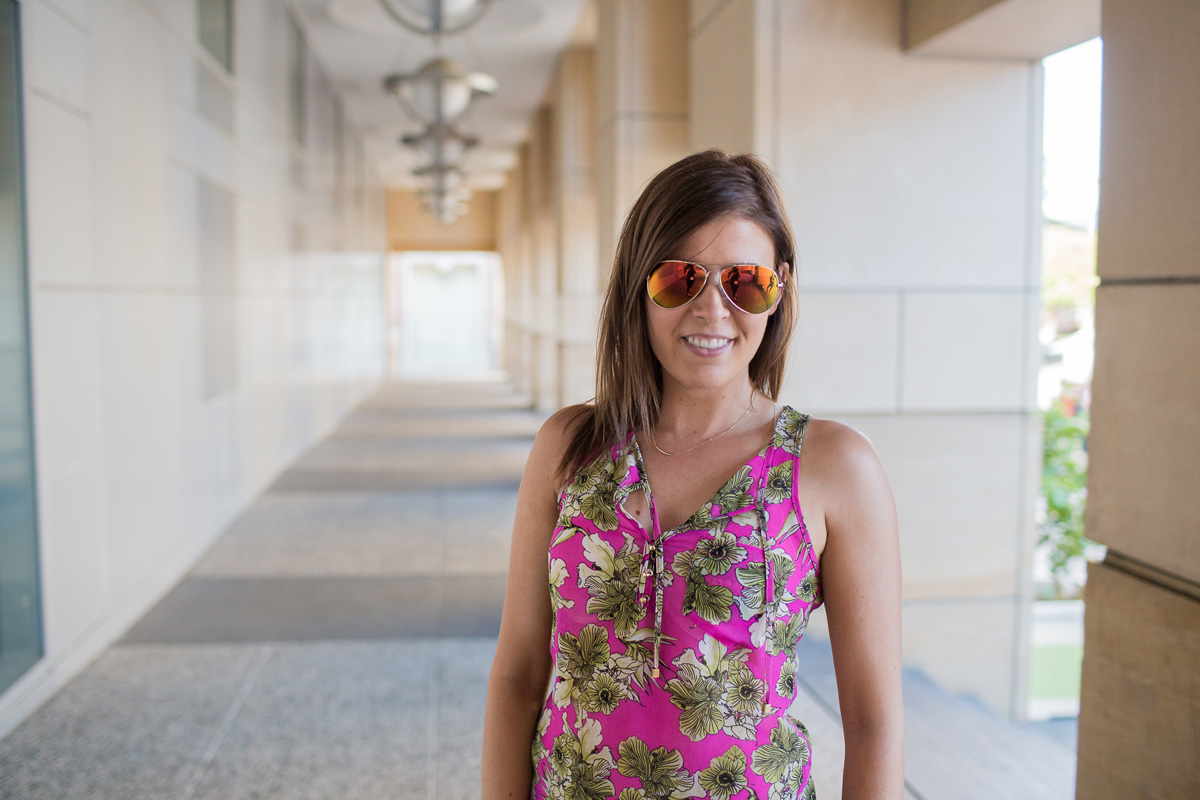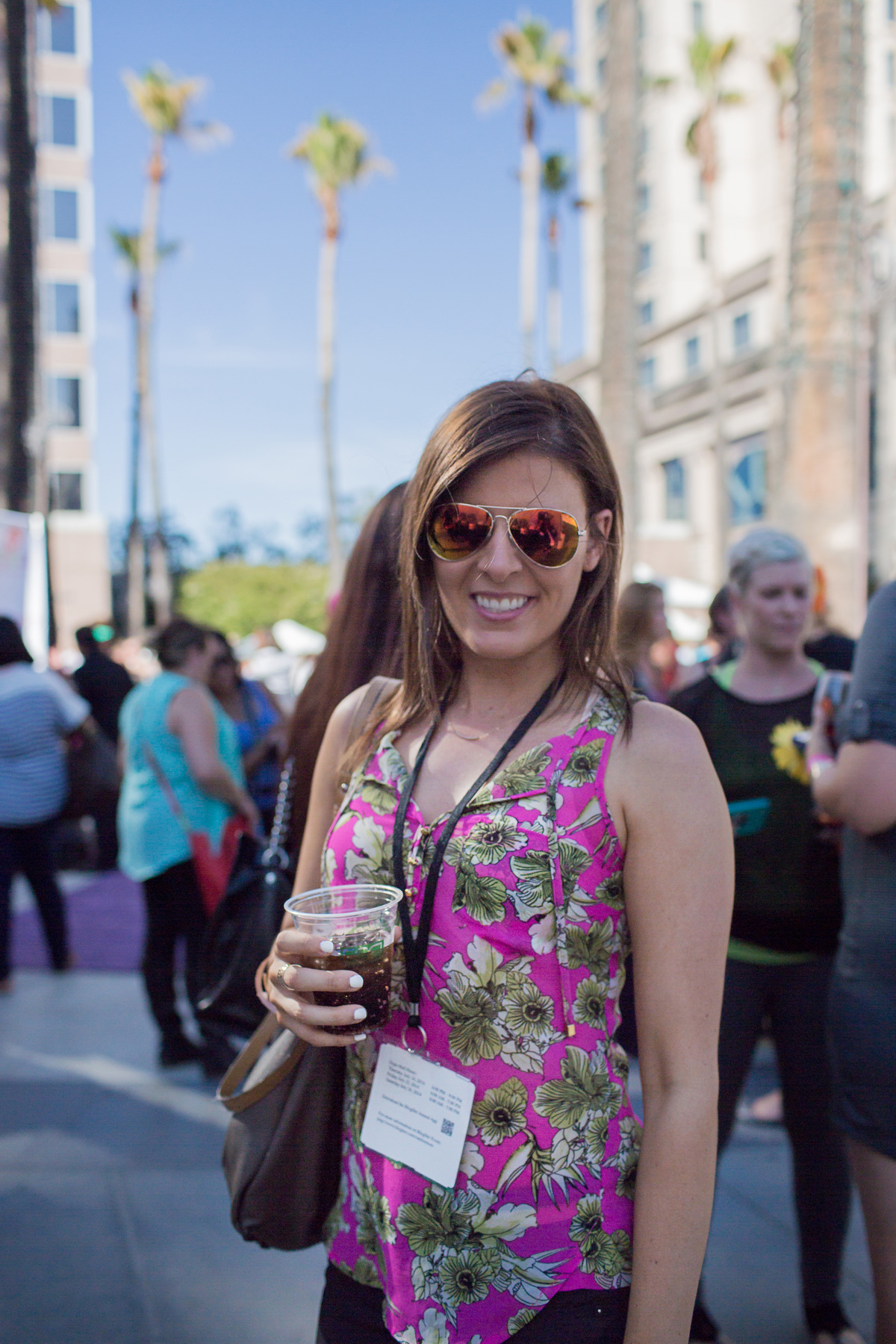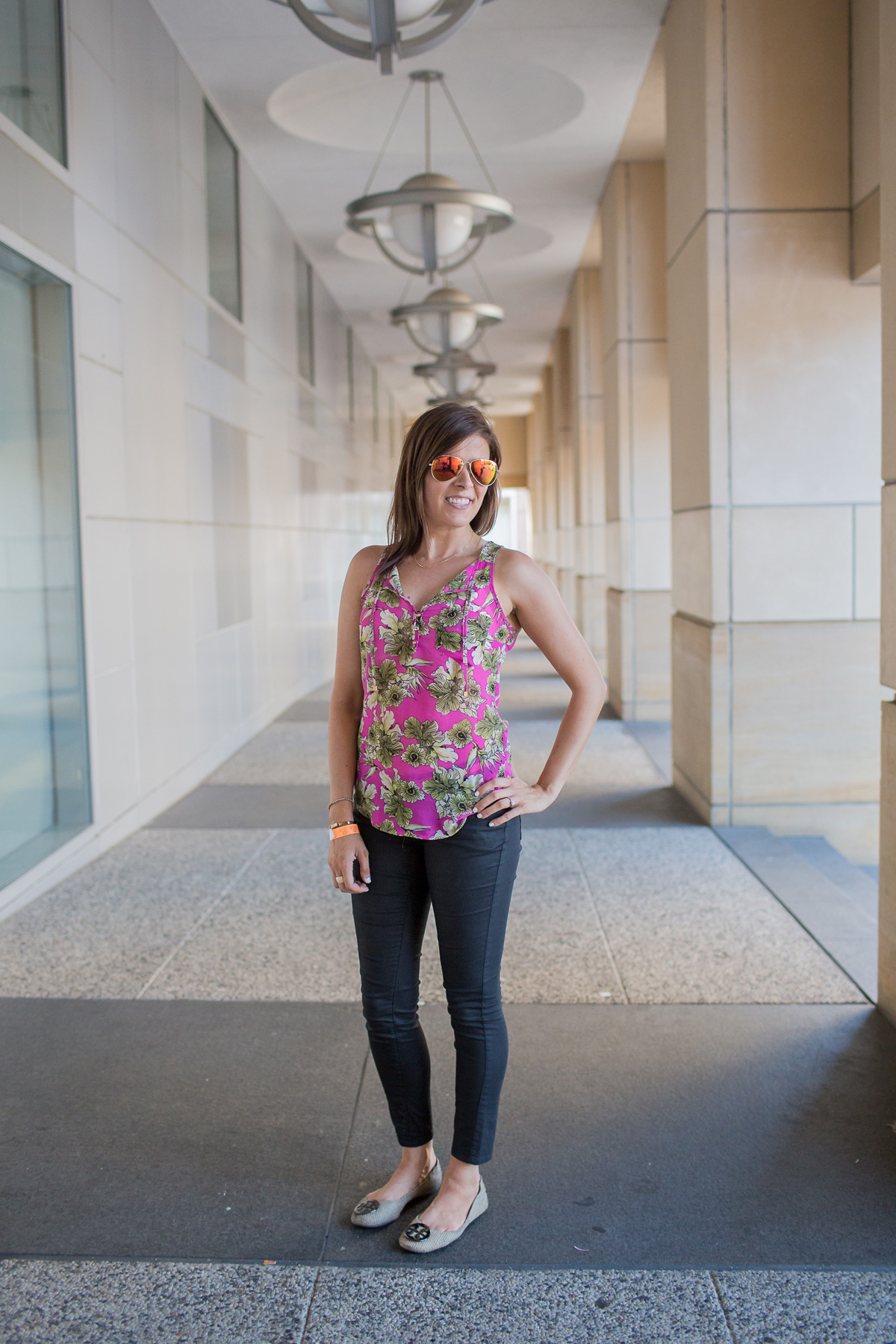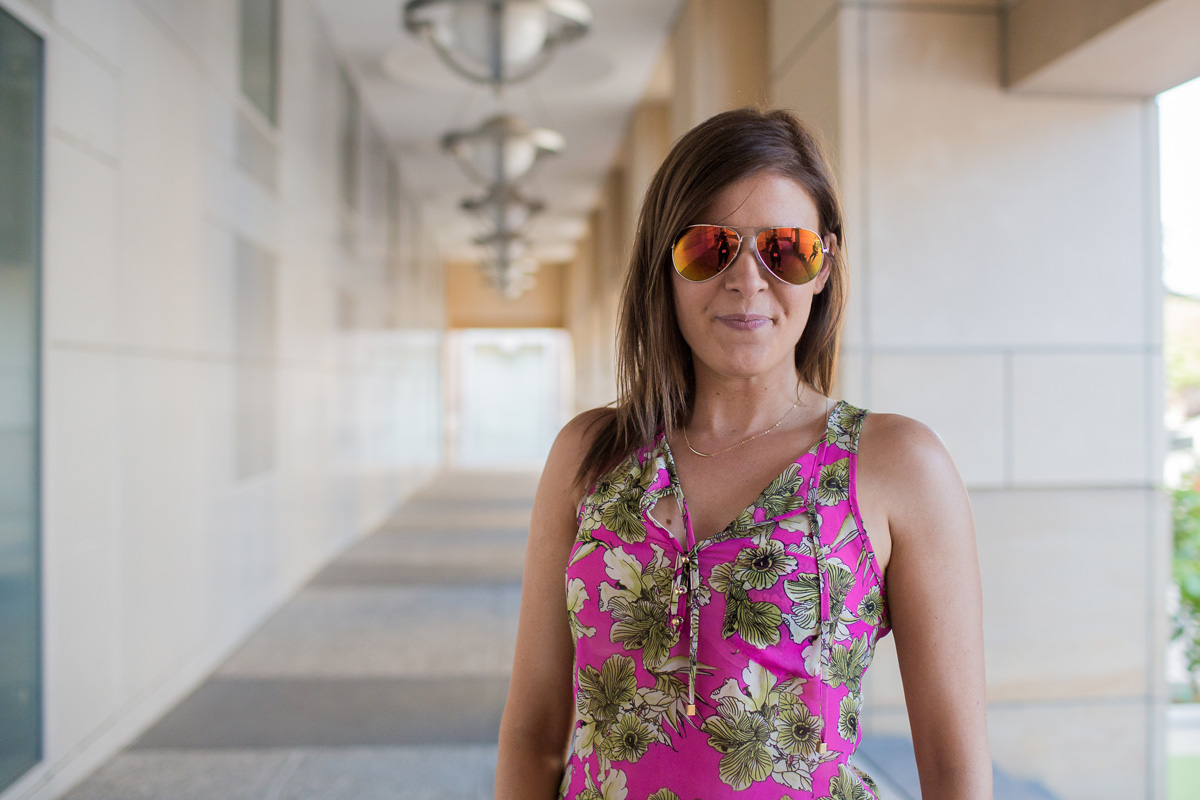 __________________
charlotte russe sunglasses
etsy necklace, dynamite top
target pants, tory burch flats
Fun fact about that Hawaiian top. I bought three of them last summer. I know, overkill. I loved the shirt so much I never wanted it to wear out. Thankfully I came to my senses and gave one of them to my sister-in-law while she was visiting. Now I simply have a back up. The target pants make me feel phenomenal in them, they hug me in all of the right places. But heavens, they're terrible to sit down in — the fabric won't budge.
I have a few more outfits that were photographed by Jessica throughout the BlogHer'14 conference in San Jose. Stay tuned and they'll be featured next week.